Teeth Whitening Review: 4 Types Tested, Which is Best For You?
Teeth Whitening Review: 4 Types Tested, Which is Best For You?

Teeth whitening has become spectacularly popular in recent years among celebrities and people alike.
With so many treatments available to us, I asked myself "does teeth whitening actually work?
The short answer is yes!
But your decision on which type will ultimately decide how good the result will be.
My curious investigation starts with some facts and dives deeper to answer some of the most common questions regarding teeth whitening.
In this post, I conduct a teeth whitening review of 4 ways to whiten your teeth.
Key Points
I test 4 teeth whitening treatments.
Your budget will determine which one you choose.
If finances are tight, teeth whitening strips are a good place to start!
For outstanding results, visit your trusted dentist for best results.
Whitening Toothpaste
Teeth Whitening Strips
Teeth Whitening Kits
In 'practice' or "In Office Whitening by a Dentist
Each of these teeth whitening options has pros and cons.
To help you make a decision, I've given each of them a rating out of 10 which takes into account, such things as; cost, effectiveness to whiten, quality and value.
Not Happy with the colour of your teeth.
Remove staining from lifestyle activities
Reduce ageing effects.
Improve your self-confidence.
Simply want a cleaner and brighter smile.
So think about your reason.
What is it?
Research can then be done to find out what type of teeth whitening treatment best suits your needs and wants.
Intrinsic Stains
Intrinsic stains occur at a much deeper level.
Stains or discolouration can happen at a young, developmental age.
Being overexposed to fluoride, taking certain antibiotic medicines or tooth trauma can cause.
A more intensive and thorough whitening process is required, to remove these stains.
Professional consultation by a dentist is a must if the above applies to you.
Extrinsic Stains
These stains occur on the surface of the tooth and affect the enamel of your teeth.
Lifestyle choices like drinking coffee or red wine and smoking increase the likelihood of these stains.
You'll find that most people choose to whiten their teeth because of these reasons.
Lack of dental hygiene like routine brushing can also play a part in having extrinsic stains.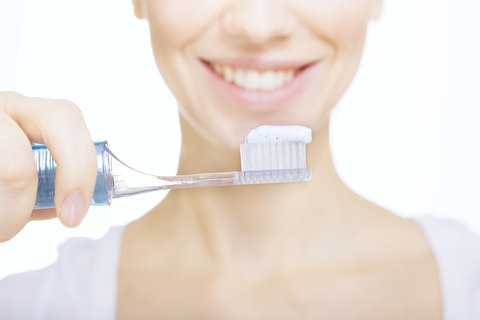 Whitening Toothpaste
Did you know that toothpaste was first commercially created by Colgate in 1873? I didn't!
Many developments and improvements have been made in the years since.
But at its core, it's still beneficial for improving ones dental health (even if it has whitening attributes).
There's plenty of choice in today's whitening toothpaste market.
One only has to stroll down a supermarket aisle to see the variety of products available.
The most common types of whitening toothpaste are:
Colgate Advanced Whitening Toothpaste
Oral B Pro-Health
Sensodyne Pronamel Gentle Whitening Toothpaste
Crest 3D White Glamorous White Whitening Toothpaste
How do These Toothpaste Products Whiten Your Teeth?
Generally speaking, they add abrasives to help your teeth shine after brushing.
I've discovered that these micro-abrasives can remove discolouration through a process called 'polishing'.
But be careful, If misused, enamel erosion could occur over time.
Only some of these toothpaste products do a reasonable job of whitening your teeth.
Whitening toothpaste rarely contains hydrogen peroxide (or HP for short), the active ingredient that whitens your teeth.
Personal Test
I've recently been using Oral B Pro-health for three weeks.
It's been a 'sweet' tasting toothpaste and has seemed to do the job of keeping my teeth clean while I brush.
Has it whitened my teeth? No, not really.
However, recently I've reviewed and tested both the  Oral B 3D Luxe White Glamorous White Toothpaste and the Colgate Optic White Stain-Less White Toothpaste.
I was generally impressed with the results I got over the review period I tested them on.
Thought it felt pretty good value for money and a reasonable way to enhance the brightness level of your teeth.
There are some limitations with Whitening Toothpaste but these two brands were pretty good in my mind.
Looking forward to testing more whitening toothpaste options!
What do the Professionals say?
You will find that most professional dentists will state that whitening toothpaste really can't whiten your teeth enough to make a lasting impression.
And they would be correct.
It didn't take long for the whiteness to fade when I used the Oral B 3D Luxe and the Colgate Optic Stain-less White.
Dr Mark Burhenne from Ask the dentist states "The best whitening toothpaste is actually a toothbrush". 
His professional view is that "You can't whiten your teeth with a toothpaste. Toothpaste can't penetrate the tooth for what we call intrinsic whitening, which is a change in the colour of the tooth."
The very best we can expect from a toothpaste is extrinsic whitening.

Dr Mark Burhenne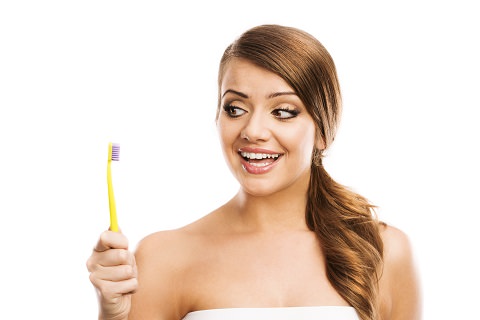 Teeth Whitening Toothpaste Review: Final Thoughts
If you are on a tight budget and want to do two things;
1. Whiten your teeth potentially
2. have a nice polished clean, then whitening toothpaste is a definite option for you.
Brushing your teeth regularly with standard toothpaste and a soft toothbrush, I have a feeling would probably have the same effect as whitening toothpaste.
Saying that though, the new formula from both Oral B and Colgate was much improved.
I could see a difference in the colour of my teeth.
I feel there are whitening treatments on offer that do a much better job than toothpaste, so I would keep looking and reading below.
Pros
Very affordable in the scale of whitening products
Easy to use – fits in with your morning and evening brushing routines
Cons
Additional cost probably not worth it
Whitening effectiveness is very limited
Extra abrasiveness could damage your teeth
Brushing your teeth and flossing regularly could do the same job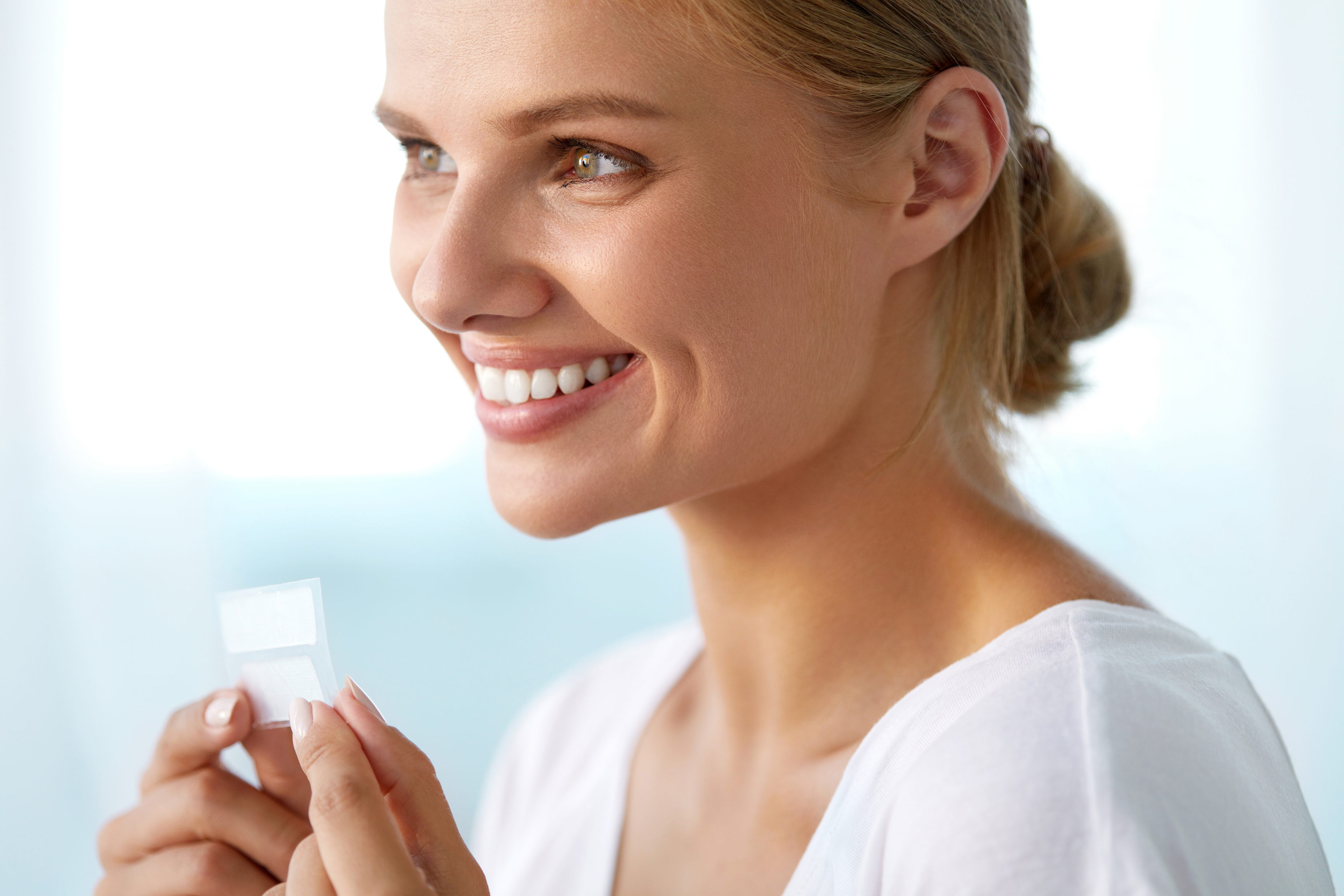 Teeth Whitening Strips
If you would like something effective but also affordable then teeth whitening strips may well be your answer.
A lot of people swear by these, even my fiancé!
You will find teeth whitening strips easy to apply and most products have a small percentage amount of hydrogen peroxide in them.
Hydrogen peroxide is the active ingredient that bleaches your teeth.
There are a few leaders in this Australia marketplace that deserve a mentioned:
Crest Whitening Strips
Oral B 3D Whitening Strips
Cleverwhite Dissolving Whitening Strip
Personal Test
Both my partner and I have tried the top two products.
They do an excellent job of whitening your teeth for the money. We were surprised how fast the results were!
Sensitivity can be a problem with this type of whitening treatment.
It can vary among people, as all whitening products can. I only experienced some slight tingling but no pain or sensitivity.
What do the Professionals say?
Following the instructions for each treatment is essential.
Failure to do so could potentially damage your enamel and dentin.
A recent study indicates one should "avoid the excessive direct use of whitening strips on dentin.
Pros
Great value for money
Results can be immediate
Cons
Hydrogen Peroxide can cause sensitivity issues
Strips don't cover all parts of your teeth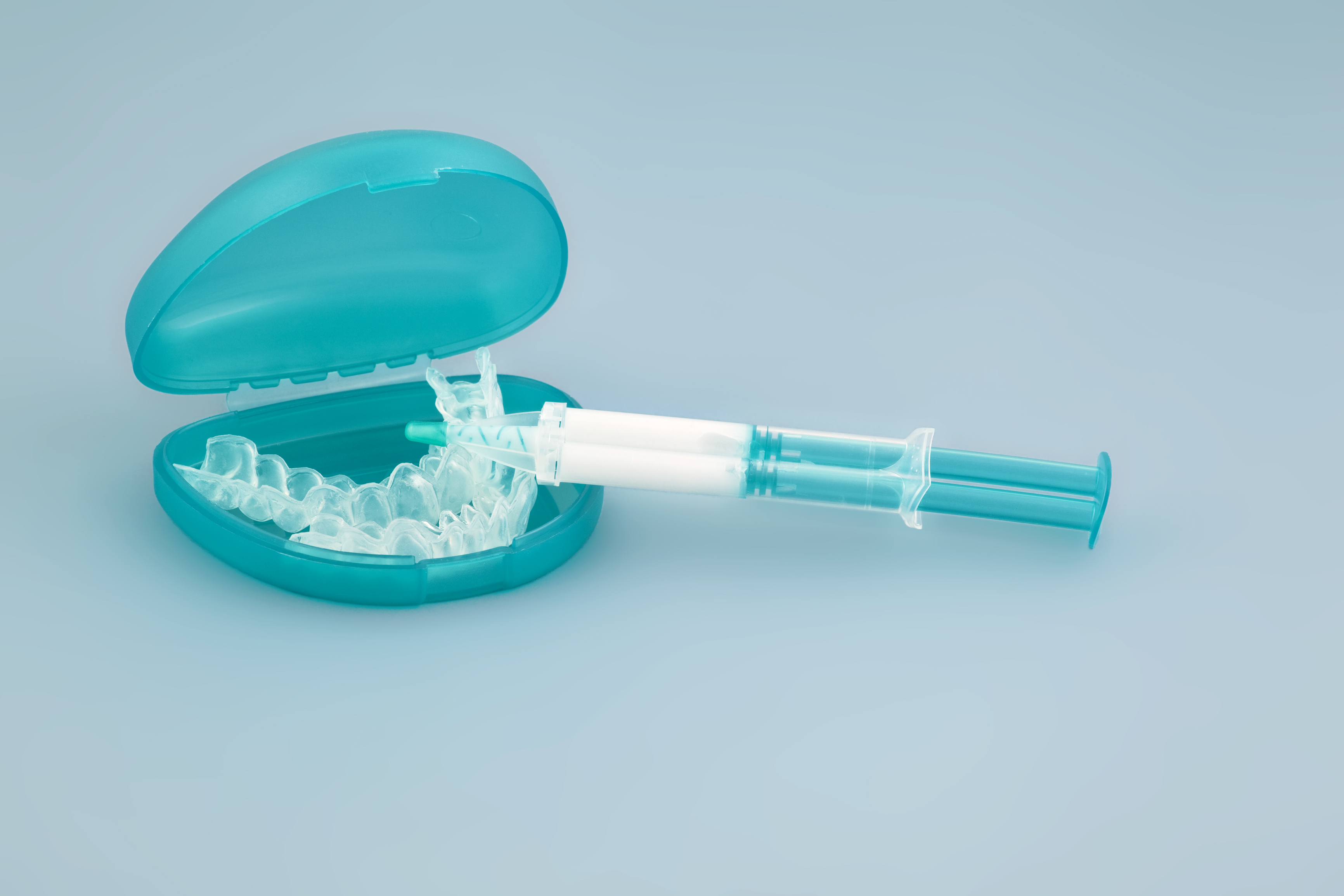 Teeth Whitening kits
Teeth whitening kits are a trendy product.
Easy to use in the comfort of your own home.
You would have seen many celebrities using them; a selfie and that blue LED light.
Compared to whitening treatments by a dentist, whitening kits have a reduced amount of Hydrogen peroxide.
If a dental practitioner does not conduct them, they are limited to 6% hydrogen peroxide.
Companies will preach that their gel formula is dentist strength, but this is not true.
So much choice!
You will be blown away by the choice you have!
This market has exploded over the past three years or so, and new brands are coming onto the market all the time.
Some of the most common brands in Australia are:
Brighter White
Go Go Smile
Whiter Smile
Kapow Whitening – Currently out of stock
Most brands use similar amounts of either hydrogen peroxide or carbide peroxide.
Some brands have updated their product branding and formula used, such as Hismile.
Teeth Whitening Kit Review
A few years ago my fiancé Loretta was able to test and try a brand called Hismile.
A hugely popular whitening treatment kit that has been endorsed by celebrities like Kylie Jenner.
While it was easy to use, Loretta did mention the following:
The product seemed to have lots of bells and whistle, not sure the blue light did anything?
Wasn't great value for money
The results weren't that good compared to teeth whitening strips
Don't take Loretta's word for it, check out this honest review on youtube of Hi Smile's whitening kit.
It's important to know, Hismile has since created a new formula and re branded its product line.
I'll be testing and reviewing these shortly, so stay tuned!
What do the Professionals Say?
Body and Soul had a great article about DIY teeth whitening. Dr Pino a dentist on the Gold Coast of Australia mentioned some excellent points:
The most important thing is that you always buy a product that has been approved by the ACCC.
Follow the directions.
Never use too much gel, or leave it on for too long.
Another tip Dr Dino mentioned was to "Ensure that you never swallow the formula, and don't overload the whitening tray. If the formula oozes out, wipe it off before it oozes onto your gums and potentially burns them."
Whitening Kit Review: Final Thoughts
There is a lot of buzz spreading around about these teeth whitening kits, and some are better than others.
It is definitely recommended to do your research and work out your budget.
If you have a reasonably tight budget, whitening strips might be a better option for you.
Currently, some Teeth Whitening Kit brands have invested heavily in research and development, creating new and exciting formulas.
As with all of these products, following the manufacturer's instructions is a must.
Pros
Easy to use.
Hydrogen Peroxide can be of a higher % than teeth whitening strips and toothpaste.
Whitening formulas other than Hydrogen Peroxide are on offer.
Use it in the comfort of your own home.
Fewer sensitivity issues, usually than at the dentist.
Cons
Some kits can be pretty expensive, so value for money is questionable.
Results can vary considerably.
Limited to only 6% hydrogen peroxide.
Hydrogen Peroxide can cause sensitivity issues.
Research is required to find the best kits.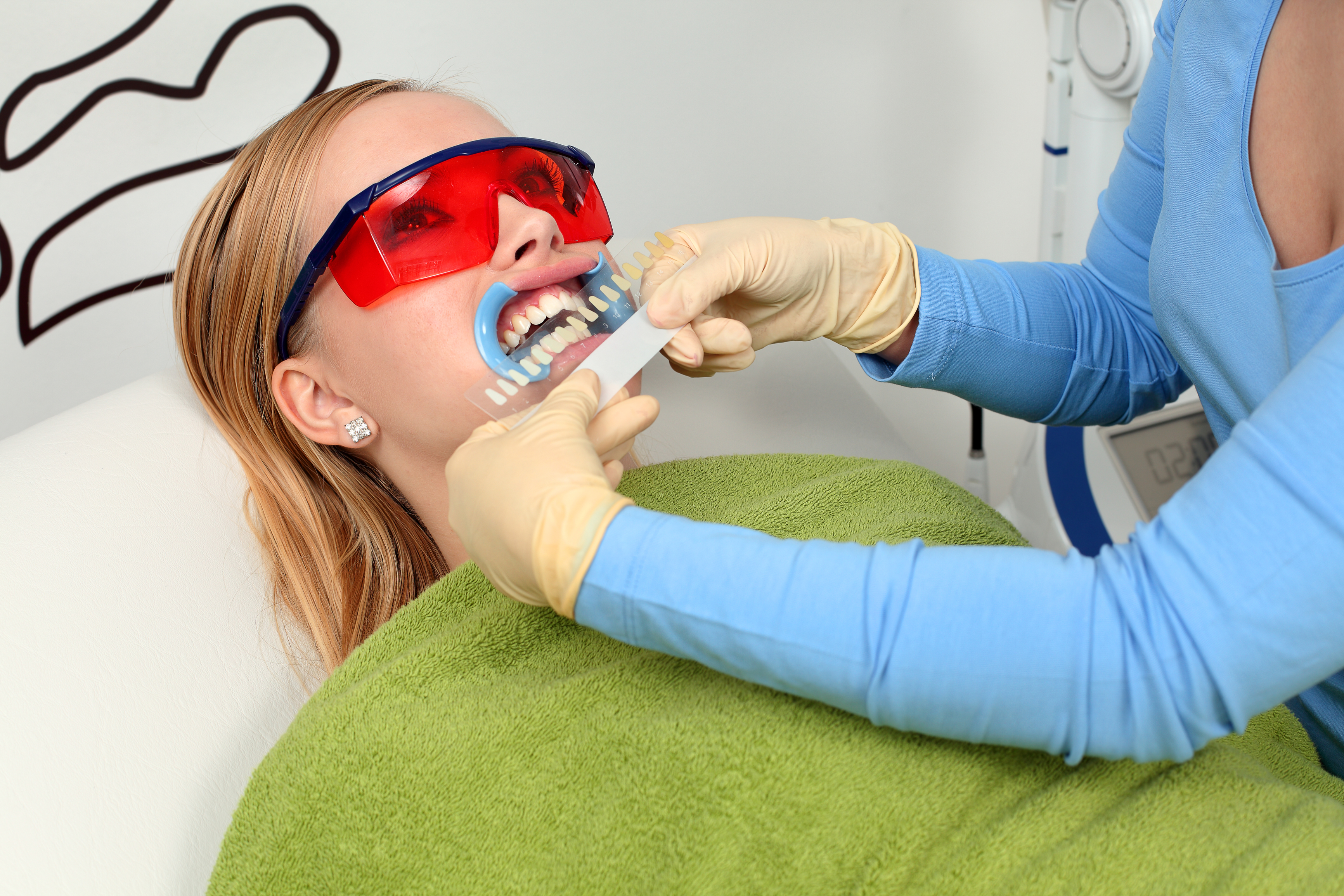 'In Office' Teeth Whitening by a Dentist
A professional whitening treatment by your dentist is, in my opinion, the way to go.
Yes, it is the most expensive type of teeth whitening application available, but you do get what you pay for!
Not only will you get a better whitening outcome but your dentist can diagnose the reason for the discolouration and its type.
Professional Teeth Whitening: What's the Process?
The standard whitening treatment usually starts off with a consultation with your dentist.
They will check your teeth and make sure you are a good candidate for teeth whitening.
Please remember, not everyone can receive professional whitening treatment.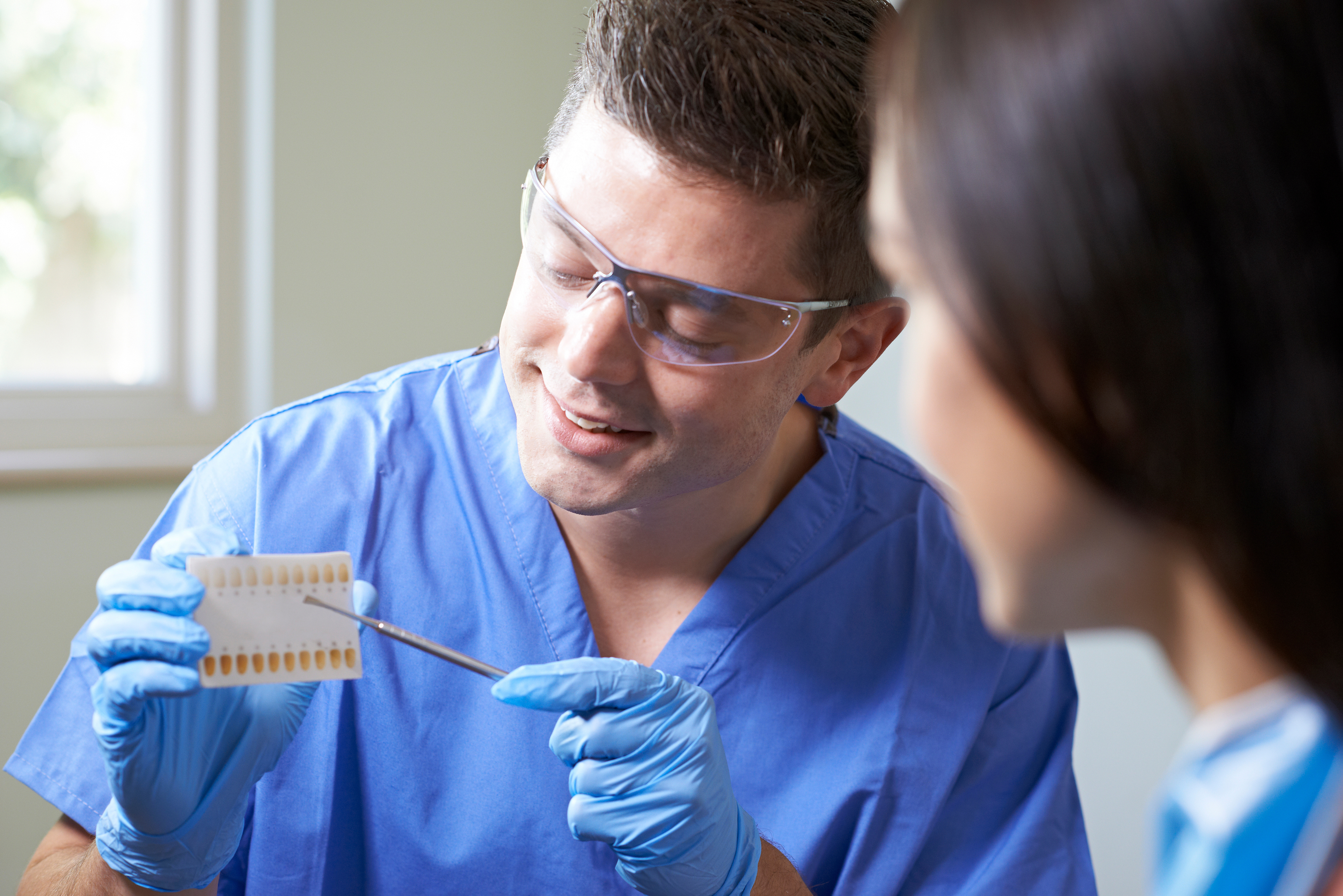 Once you have spoken with your dentist, they will take an impression of your teeth.
This is so they can design a custom teeth tray for you (like a mouthguard, which is for your post treatments).
Once some prep has been completed, they'll place guards inside your mouth which will protect your gums.
Hydrogen peroxide is usually the active ingredient in whitening treatments by a dentist.
Ranges of HP can go as high as 25%. Due to this higher percentage of HP, sensitivity can be a problem for some people.
From there your dentist will apply the whitening product to your teeth.
My treatment was split up into 4 x 15-minute sessions and the whitening process has a professional activation LED light.
I received a post-treatment kit that I needed to apply over three days.
Every dentist and their treatments are different, so it's best to check with them directly.
Things to Consider with Professional Whitening
When opting for professional teeth whitening service, it is crucial you find an experienced and qualified dentist.
Word of mouth (excuse the pun) has it's advantages here.
I would recommend asking your friends and family first, they should be able to put you in touch with a good dentist.
If that doesn't work, you can always try google reviews.
The other thing to consider is the expectation; everyone will have different results.
'In Office' Whitening Review: Personal Test and Final Thoughts
I was very impressed with my results!
The whole process changed my opinion of Teeth Whitening in general.
My dentist used a product called 'Zoom' whitening.
It was a lengthy application and patience is required, but I'm glad I went through it.
One happy chappy!
About sensitivity, it wasn't a massive issue on the first treatment.
But after my second visit, I sure did have those 'zinger' moments.
Zingers are a sharp shooting pain that comes from the nerve endings in your teeth.
They don't last long and disappear over time (sensitivity does vary from person to person).
Would I recommend this type of treatment?
Yes, most definitely.
Pros
Great results – The best you can get!
You get what you pay for.
Professional advice and treatment.
Cons
Cost of it –  it is expensive.
A long process – patience is needed.
Hydrogen Peroxide can cause pretty full-on sensitivity issues.

Conclusion
Trying one whitening treatment over another will come down to two things; 1. Your budget and 2. What you feel is quality/value for money.
All these treatments represent value at some point, and it depends on your current mindset and also your wallet.
Whitening strips and whitening kits are very popular at the moment.
Due to how easy the treatment is and how affordable they are, this whitening solution will appeal to many.
For someone who likes quality and professional service and advice, you can't go past a whitening treatment by a dentist.
A good dentist will provide knowledge and expertise which will help you make an informed whitening decision.
Remember not all dentists are created equal, and it is important to do your research online as well as speak to friends or family.
I was delighted with the outcome and would definitely recommend 'Zoom' whitening. I hope my journey has helped you answer any questions you had about teeth whitening.
Have you tried a whitening product that is great and would recommend?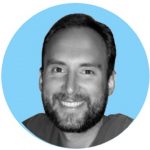 By Andrew Adams
Created at November 30, 2017, Updated at July 21, 2021