Dental Hospital Costs – The Research Is In!
Dental Hospital Costs – The Research Is In!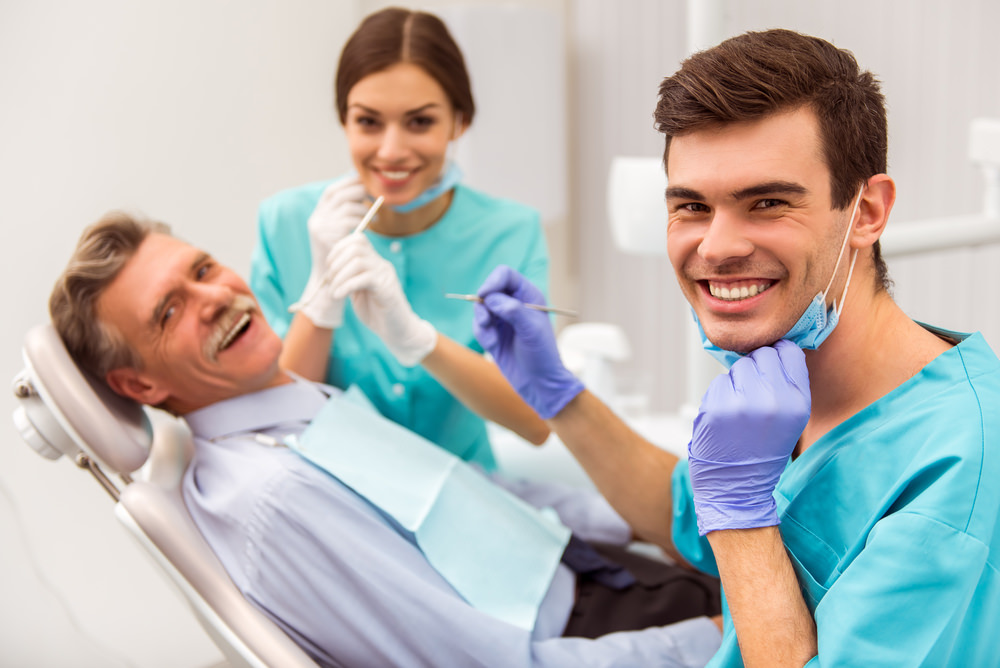 If you are looking into options for how to get your dental work done cheaper, you may be wondering, how much does it cost to visit a Dental Hospital?
A Dental Hospital is free for pensioners and those with concession cards.
This post will teach you all about the Dental Hospital, including;
Can anyone visit a Dental Hospital?
Is there anything wrong with having students perform the work?
Are there waiting lists to have work done at a Dental Hospital?
Is there a priority for pensioners and other groups of people?
Can you get free treatment at a Dental Hospital?
Will they perform all types of treatments at a Dental Hospital?
Can you enjoy multiple visits to a Dental Hospital?
Any other pros and cons of a Dental Hospital.
Do you need a referral for the Dental Hospital?
Can you visit a Dental Hospital if you are not an Australian Citizen?
Can you make an appointment or just walk in.
Can you expect follow-up treatment?
What to do if pain still persists after a Dental Hospital visit.
Is the Dental hospital for babies and children as well?
Can Anyone Visit a Dental Hospital
No, not everyone can visit a Dental Hospital. Rather, only a certain portion of the population in Australia is eligible for dental work at the Dental Hospital.
To be allowed to attend and receive work at the Dental Hospital, you need to either;
Be a pensioner, with Centrelink's Pensioner Concession card.
Have a Centrelink concession card (for example, if you are on Jobseeker or Jobkeeper, or have a Health Care Card).
Is There Anything Wrong with Having Students Perform the Work?
In general, there is nothing wrong with having a student perform your dental work – everybody has to learn their job somehow.
A Dental Hospital is where dental students learn their role, hands-on. It's basically like an apprenticeship.
You can compare having your work done by a student at the Dental Hospital to having your hair done by an apprentice hairdresser.
That is, they are all supervised when in training, so will have a professional providing them with guidance.
Though, on a similar note, we have heard some stories of some people who were not very happy with the work that was done.
This is always a possibility, as the students are still learning, so are not fully experienced.
Are There Waiting Lists to Have Work Done at a Dental Hospital?
Yes – sometimes the waiting list at a Dental Hospital is huge.
It is only getting longer while you read – you could be waiting for up to several months to attend every time.
Is There a Priority for Pensioners and Other Groups of People?
No, there is not so much a priority – it is more of a case of "first in, best dressed".
The only time this changes is if it involves the life or death of a tooth – such as very bad disease, like periodontitis.
So, people with an urgent case are the only people who will ever receive emergency treatment at the Dental Hospital.
Other than that, you will be placed on the waiting list, in the line behind everyone else.
Can You Get Free Treatment at a Dental Hospital?
Yes – the work performed at the Dental Hospital is funded by the Australian Government and is one hundred per cent, totally free.
The only downside to this is that the type of work they will provide is dependent upon the amount of funding they have available at any given time.
For example, if they have limited funds, you may get your teeth removed instead of repaired.
Or, you may receive a set of dentures instead of the crowns or fillings you were after.
Will They Perform All Types of Treatment at a Dental Hospital?
Yes – every type of treatment can be performed at a Dental Hospital.
They have both students, Dentists', and specialists, so a have a wide range of knowledge and skill levels available.
Can You Enjoy Multiple Visits to a Dental Hospital?
You are allowed to visit the Dental Hospital more than once.
In fact, multiple visits can be encouraged, as they will do up a treatment plan for you.
A treatment plan requires follow-up visits, as can be seen under the sub-heading, "Can You Expect Follow-Up Treatment".
Any Other Pro's and Con's of a Dental Hospital
There both advantages and disadvantages to attending the Dental Hospital, which I will list below.
Pros
It is 100% free.
You can return for more than one visit, as they will do a treatment plan for you, to allow you to better your oral health.
They can perform a range of treatments, as they also have Dentists' and specialists.
Cons
The students in training are inexperienced. They may just perform basic dental work on you, and many patients are not happy with this standard of work.
You may not get the work you want – you may get the cheaper option.
Do You Need a Referral for the Dental Hospital?
Simply put, no.
Please refer to sub-heading "Can You Make an Appointment or Just Walk In", as to how you get an appointment.
Can You Visit a Dental Hospital if You Are Not an Australian Citizen
Refugees and asylum seekers are also supported by the Dental Hospital if they too meet the below criteria;
Have a Centrelink Card (i.e. a Pensioner Concession Card, a Health Care Card), or
Have the Department of Veteran Affairs' (DVA's) Veteran Gold Card, or
Are between the age of two (2) and seventeen (17), and meet certain standards, dependent upon their location.
Can You Make an Appointment or Just Walk In
As the waiting list is quite long at the Dental Hospital, you must make an appointment rather than walk in.
This is especially necessary for those requiring emergency treatment, which could be;
Swelling of your face.
Bleeding (trauma that has affected your mouth).
An accident that damaged your mouth or teeth.
Pain to your teeth, gums, mouth, or jaw.
The loss of a filling, or the break of a denture.
To book an appointment, simply hop onto the internet. Search "Dental Hospital" – by doing so, you will find a website for one in your area.
If you jump straight on their website, you will find you may be able to book an appointment online, otherwise, there will be a telephone number you can call.
Can You Expect Follow-Up Treatment
Simply put – yes.
The point of the Dental Hospital is to improve the oral health for those who cannot afford their dental work.
So, just as a regular Dentist would, whoever is taking care of you at the Hospital will design a treatment plan for you.
This treatment plan may mean that you require more than one visit – that follow-up appointments are in fact necessary.
For example, if you have not been attending your regular professional dental cleans, your oral health may have declined severely.
You may have started getting cavities, thus requiring a root canal treatment to save a tooth, so you may have to visit up to three times.
What to Do if Pain Still Persists After a Dental Hospital Visit
Generally, after dental treatment, some level of discomfort is to be expected.
Just exactly how many aches and pains you will feel, and how long they will last, all depends on the type of treatment you received.
But you can expect to feel especially sensitive when eating, for anywhere from 1 – 2 days, up to a few weeks.
You may also notice some swelling/inflammation.
This, and the worst pain, which should be tolerable, (it is a result of any anaesthetic wearing off), should only last up to 2 days.
If the pain appears to be getting worse rather than wearing away, this is your red flag.
It is time to book another urgent visit to the Dental Hospital, so they can reassess your situation.
Is The Dental Hospital for Babies and Children as Well
Babies and children can visit the Dental Hospital, ONLY IF their parents are also entitled to attend.
However, there are also other options for anyone under the age of eighteen (18);
Conclusion
Those who can use the Dental Hospital are only pensioners, or people who have Centrelink concession cards.
But even for those who are eligible, the waiting lists can be huge.
Unless you need urgent treatment, such as for a very bad disease, it is a case of "first in, best dressed".
I hope reading this article has made it simpler to make you want to flash your smile!
Though, if you want more information on the Dental Hospital, such as just how to find one in your area, you can view our article on Cheap Dentistry.
If you've been to a dental hospital we'd love to find out about your experience..?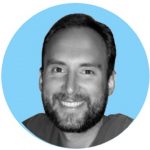 By Andrew Adams
Created at October 29, 2020, Updated at September 30, 2021