Dental Costs Melbourne – We Investigate
Dental Costs Melbourne – We Investigate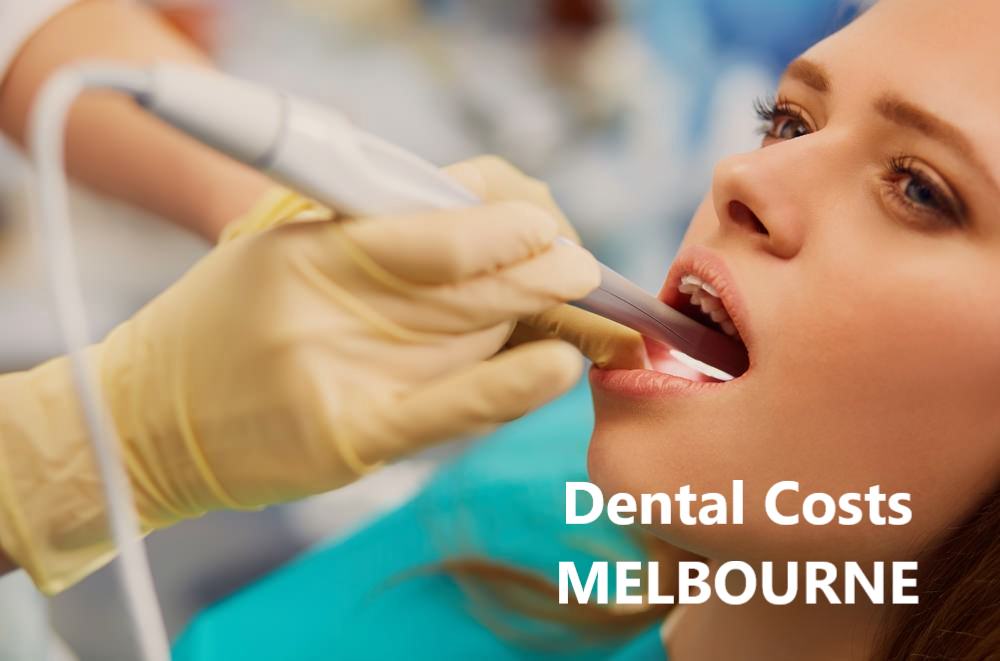 If you live in Melbourne, you may wonder – what are the average dental costs in Melbourne?
The ADA does a yearly survey of random Dentists' and their procedures. By gathering this data, the average cost per treatment can be determined.
The focus of this post is;
How to find average dental costs in Victoria.
Dental Item Numbers and how they work.
No-gap Dentists' in Melbourne.
Dental costs in the city compared to greater Victoria.
Dental teeth cleaning cost in Melbourne.
How to Find Average Dental Costs in Victoria
We have created a tool on our website, known as the Dental Cost Calculator.
This gives you the average prices for all dental treatments in every state/territory in Australia.
We gather the prices from an annual survey done by the Australian Dental Association (ADA).
You see, yearly the ADA surveys approximately 11,000 random Dentists' nationwide, about their price on over 120 different dental procedures.
This data gathered is extremely valuable, as it provides useful information on what is being charged within and between the states and territories across Australia.
The ADA does not have any say in what a dental practice charges for a procedure – it is entirely up to the clinic themselves to decide.
So, from this data, an average cost per state, per treatment, can be verified.
We have taken this information and put it into our Dental Cost Calculator, which we update yearly.
Dental Cost Calculator
To find the average dental costs in Victoria, simply visit our Dental Cost Calculator.
You will first be asked to select your state – obviously, select Victoria (VIC).
You will then be asked to select the treatment that you require. This can be done a few different ways;
If you already know your Item Code/s, select this from the drop-down menu and "add to Treatment List.
See the sub-heading "Dental Item Numbers and How They Work" if you need to know about Item Codes.
You can keep adding them to your Treatment List until you have added all the Item Codes you require.
Then, "View Treatment Summary", where you will see a breakdown of the average costs, and the total treatment cost.
You can have this summary emailed to you by selecting "Download This Summary".
If you do not know your Item Code/s, but are aware of the "Treatment You Need", you can select this drop-down list.
Here, you will be given a selection of both procedures and symptoms, which you can add to your Treatment List.
Once you are satisfied you have added all necessary procedures to your Treatment List, you can "View Treatment Summary".
Again, this will give you a breakdown of what each treatment will roughly cost, as well as the average total treatment cost.
If you think you have missed anything, you have the option to Choose More Treatments.
Otherwise, you can Download This Summary and have a copy emailed to you.
If you do not know the Item Code/s or the Treatment You Need, you can select the "Symptoms You Feel".
This allows you to choose the warning sign to a procedure that you may need, such as tooth pain, a chipped or discoloured tooth, swollen gums and more.
By choosing the symptom you feel, the Calculator will advise you the possible treatment plans you may need.
You can choose to add these to your Treatment List, to get an approximate breakdown of what the treatment will cost, and the average total treatment cost.
Dental Item Numbers and How They Work
Dental Item Numbers (also known as Item Codes) are a three-digit number.
They are assigned by the Australian Dental Association (ADA) to every procedure that they believe are part of the present dental practice.
The Item Numbers were put in place to simplify the terminology of dental work.
They allow the ADA to complete their yearly dental survey, gaining the average costs for the dental procedures nationwide.
Firm rules have been put in place by the ADA against the Item Numbers, such as;
The result of each dental Item Number must be consistent – that is, no changes to the techniques used are allowed.
It is impossible to explain every single dental procedure, and so only recognised Item Numbers can be used.
If a number that suits the treatment cannot be found, then the Item Number 990 has to be used in its place.
Only if the procedure is specifically for primary or secondary teeth, is there a distinction between treatments given on such teeth.
Dental Costs in the City Compared to Greater Victoria
The average price of dental work can vary quite a lot depending on where you live.
What a Dentist will charge depends on a range of factors, including their location and their overheads.
So, the price of something as straightforward as check-up can fluctuate by up to $300 in the same region.
Outside of that region, that price can be even higher.
A study done in 2017 showed that Dentists' in the wealthiest suburbs of Melbourne, such as Toorak in the CBD, charged up to $500 for;
In other suburbs, such as m'kj, this same treatment cost only $160.
Basically, it was shown that by shopping around, you could save a substantial amount of money.
If you live in a wealthier suburb your dental fees are typically higher.
So, if you are willing to travel to a Dentist in a lower socio-economic suburb, you may get a better deal.
If you are looking for a new Dentist, a few clues to find one are listed below.
Word of mouth – A good place to start is by getting recommendations from family or friends.
Check prices against Victoria's average price – Ring and get their prices on consultation and clean (ask for Item Codes 014, 114 and 121).
Dental Teeth Cleaning Cost in Melbourne
The average price for standard professional teeth cleaning treatment across Melbourne is around $290.00
This includes Item Codes 014, 114 and 121.
However, there are times when the Dentist cannot finish the entire clean in one sitting, and you will be asked to revisit for a rescale (Item Code 115).
This will often occur if you have not seen the Dentist for a clean in one or two years, and you have a lot of build-up on your teeth.
What will happen then, is that, while the Dentist is cleaning, your gums will bleed a lot.
This makes it hard for them to see and clean correctly. Instead, they will clean off as much as they can.
But you will need to attend a follow-up visit for a rescale, where they will finish cleaning.
If a deep clean is required, this price can escalate.
A deep clean means your teeth have gotten quite unhealthy, as you have not seen your Dentist in probably more than five years.
So, your oral hygiene may require more attention, and your teeth cannot be cleaned with just a general clean.
Instead, your Dentist must manage them with a deep clean (Item Code 222).
This requires a local anaesthetic so they can clean deep into your gum, which can cause you a lot of pain.
So, at most, they can be done one half at a time, otherwise, they may be broken up into sections.
These are charged per tooth, and the average cost of a deep clean (item 222) in Victoria is $53 per tooth.
Conclusion
On our website is a tool we call the Dental Cost Calculator.
This gives you the average prices for all dental treatments in Victoria.
The prices are gathered from a yearly survey that is done by the Australian Dental Association (ADA).
It will give you a good solid platform to work out a general average cost of treatments in Melbourne.
What do you pay for a professional clean at the Dentist?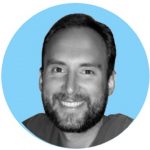 By Andrew Adams
Created at October 24, 2020, Updated at September 30, 2021