Dental Payment Plans – Your Options Covered
Dental Payment Plans – Your Options Covered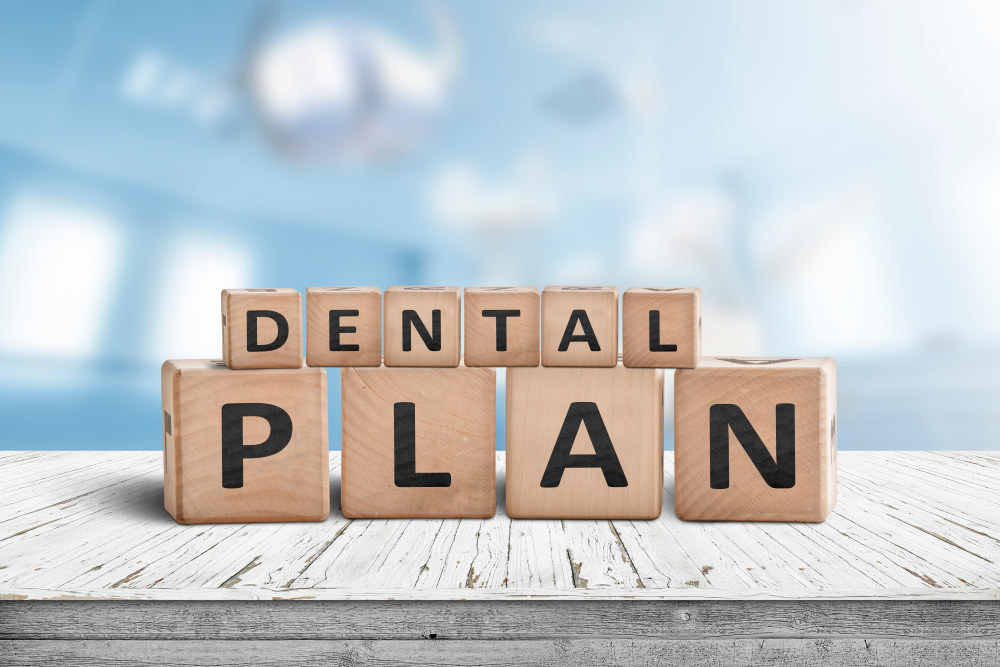 Dental problems can happen unexpectedly, significantly impacting your life, but the cost of dental treatment is often something that you have not budgeted for.
So, what are dental payment plans?
Dental payment plans are third-party providers that will essentially offer you a loan for your dental work, especially dental work that is expensive.
So, a dental payment plan may assist you with getting the treatment you need when you need it, rather than prolonging your visit to the Dentist because of how much it will cost.
Options Available for Dental Payment Plans
Below is a list of providers that offer dental payment plans, and some information on them.
It's important to note that you must check with your Dentist if they accept payment arrangements from these providers.
National Dental Plan (NDP)
NDP offers up to $12, 000 worth of dental treatments, immediately.
You can pay this back on a fortnightly basis and will not be charged any interest for 24 months.
You will have to pay a:
• 20% deposit, and
• $70 establishment fee upfront.
MediPay
With MediPay you can be approved for $3000 to $15, 000 or more in as little as 60 minutes.
This will be paid directly to your Dentist in 48-hours.
You can pay this back over 48 months, with no fees for early repayment. You will be charged:
Interest (dependent upon your circumstances but starting from 11.99% per year).
A once-off approval fee, as per the loan amounts below:
– Under $3000 = $140.
– $3000 – $4,999 = $295
– $5000 – $9,999 = $395.
– $10,000 – $14,999 = $495.
– $15,000 or more = $595.
– A monthly administration fee of $10.
Pretty Penny Finance
Pretty Petty Finance offers loans from $2000 to $70,000, that are repayable over 6 months to 7 years.
Your application can usually be approved the same day it is submitted and can be paid directly to your Dentist.
Though there are no exit fees or early payment charges, you must pay:
Interest (the rate varies depending upon your circumstances, and the loan you choose).
Other fees (i.e. an upfront fee, the price of which will be decided based on the amount of work they must do for you).
The fees will be given to you in a quote prior to accepting the loan.
Companies Offering an "Afterpay" Alternative
Some companies also provide generic payment plans for any serious spending (that is, not just dental work).
These are listed for you below.
AfterPay
With a host of dental practices signed up with Afterpay, you should be able to find a dentist near you.
The payment plan is pretty straightforward, you pay for your treatment over 4 simple installments.
If you pay on time, there is no penality.
Afterpay has a limit of $1400 in value you can use at a dentist so you are restricted in terms of treatment options available.
Zip Pay
Zip Pay lets you pay back the money monthly, either at the end of each month or as little as $40 each month.
Zip Pay is for those needing under $1000. No interest will be charged, but you must pay:
$6 at the end of each month you have an outstanding balance on your account, and
A fee for late payment.
Zip Money
As above, Zip is a monthly payment plan.
But Zip Money is for those needing $1000 – $10, 000.
The fees you will be charged are:
19.9% interest per annum, after 6 months.
$6 per month (waived when you have repaid all money).
$25 or more (depending on the credit limit that you ask for) when opening the account.
Late payment fees.
Payright
Payright offers payment plans up to $10, 000.
They allow you 36 months to repay this, in fortnightly or monthly portions.
You can select and change the:
Repayment date.
Amount
Frequency of your payments,
Whenever you like, if you pay the minimum amount every month.
You will not be charged for making additional payments or paying off your loan early.
However, you may be required to pay:
A deposit.
Late payment fees (up to $12.95, which is different from, and in addition to, an overdue payment fee).
A once-off registration fee ($0 – $89.95).
Every month an account fee ($3.50), and a fee for processing your payment ($2.95).
You will be informed of the deposit and other fees when applying for your loan.
No Credit-Check Dental Plans. Do They Exist?
Do you need money for your dental treatment without it affecting your credit score?
Unfortunately, a no-credit-check dental plan does not exist.
However, you can always consider taking out a personal loan that does not require a credit check.
These are a quick and easy way to get your hands on some much-needed cash.
These may be an option for you if you have made some errors in the past that have left you with a low credit score.
Unlike a standard personal loan, a personal loan with no-credit-check will not require your credit score to be reviewed.
The advantages of no-credit-check personal loans include:
You can request the sum of money you want to borrow more freely than dental payment plans.
They have a lower interest rate than some other options you may turn to, such as credit cards.
The disadvantages of these loans are:
They generally have a higher interest rate than other types of loans, to counteract the risk of not checking your credit score.
Some lenders who offer such loans, and will decide based on your case, are:
Australian Lending Centre.
Bad Credit Loans.
Ferratum Money, and
Cash Train Loans.
Interest-Free Dental Payment Plans
Is there such a thing as dental payment plans that are interest-free? Yes, see them listed below.
DentiCare
Denticare is an interest-free payment plan, where you will not be charged any application fees.
You have the option of repaying the loan back over 3 to 24 months.
If you pay the outstanding balance on your account early, you will not be charged additional fees.
National Dental Plan (NDP)
With the NDP, you can get up to $12 000 in dental treatments, interest-free.
The approval process is fast, and you can pay them back fortnightly.
You will not be charged for making extra payments or paying your plan off early.
You may be charged:
A small deposit (typically 20%, unless you are a humm VIP customer).
$70 registration fee.
A monthly fee of $8.
No Interest Loans Scheme (NILS)
NILS offers loans up to $1500 for those who earn low incomes, which can be paid back over 12 – 18 months.
To be able to acquire a loan from NILS, you must have:
A Health Care / Pension Card, or earn under $45, 000 a year after tax (or $60, 000 for those with a partner or dependants).
Lived at your current or prior address for more than 3 months.
Openpay
With Openpay, you can get a dental treatment plan for $1000, $4000, or $9000.
These can be repaid in fortnightly payments over 3, 10, or 15 months.
Openpay does not charge interest, but their fees are:
$9.50 for non-payment. An additional $19.50 for referral, if this is still unpaid 8 days after the due date.
Potentially, one for establishing the account.
A Plan Management Fee applied to each partial payment.
These amounts will be revealed to you before starting a plan.
Pros and Cons of Dental Payment Plans
Dental payment plans can be extremely useful when you need them.
Advantages of Dental Payment Plans
They work in a similar fashion to credit cards, but the major difference is they tend to be far less expensive.
So, you may find that you will save money by taking out a dental payment plan instead of using a credit cardUnlike a credit card,
with a payment plan you borrow only the amount you require for your dental treatment
You then have time to pay it back, as per a payment schedule with a fixed interest rate.
You can "re-finance" if needed, to add in extra dental treatments. If you do, you will stay on a similar payment schedule.
You can be approved in as little as 1 hour and acquire your money within a few days.
There's no denying that dental work is costly. Though a Dentist can decide what charge, they're in a competitive market
They value your business, as they know you can easily choose another dental practice
So, many Dentists' are willing to negotiate their payment terms, if that's what it takes.
A dental payment plan gives you time to shop around.
Disadvantages of Dental Payment Plans
You cannot get out – You must pay set amounts by a certain date, and if you do not you may be fined.
If you miss too many payments, you can be taken to Court.
What to Look Out For (The Fine Print)
If thus far you think that financing is your best option, it's important you:
Take your time.
Do your research.
Read the fine print.
Ask every question you have, and
Understand all the terms of the credit you are borrowing.
Before you sign the contract, ensure you know the answers to all these questions:
What are the associated fees? Trustworthy providers should be open about this.
What are the terms of the plan? Dental payment plans can range from weeks, to months, to years.
Make sure that the terms of the one you choose line up with what you can manage to pay.
Don't forget to take into consideration all the fees (i.e. you may be charged more if you choose a longer loan term).
Are the payment dates flexible? Some providers can be more lenient than others. For example, some will allow you to alter the date the payment is due to suit you. This could be every fortnight or month, or even a specific date.
Are there any fees for early repayment? You may find you are able to repay in full earlier than expected.
So, it helps to check that you won't be charged any fees for repaying early.
Can I trust the provider? Unfortunately, there are many corrupt providers.
So, I suggest you check their website, and see how open they have been about their fees, loan terms, and contact details.
Also, check that they have a credit license on ASIC's website.
Alternative to Dental Payment Plans
These may not be a loan, but they might help take away some stress about the money that is needed for your dental treatment.
So, these alternatives to dental payment plans are another option to consider.
Dental Insurance
Feel free to read my article, which explains how dental insurance can easily lower the costs of your dental work.
Discount Dental Plans
A discount dental plan lets you pay a yearly membership fee and receive rebated prices at the Dentist.
A big benefit of these over dental insurance is they have no waiting periods.
They are a lower price than health insurance, but typically will only give you a set discount off your bill – roughly 15% – 40%.
Though if you cannot afford dental insurance, they are cost-effective and something to consider.
Some sites to view include:
– Smile
Vouchers
If you think you will soon need dental work, you can plan in advance and start paying for dental vouchers.
Weekly payments of $49 – $99 can help you obtain vouchers for dental work from $1000 – $5000.
A company to look at is Dental Members Australia.
SuperCare
It is possible to access an early release of your Superannuation to pay for your, or an entitled family members', dental treatment.
SuperCare will aid you with your application to the ATO for the early deliverance of your superannuation, so you can pay for:
Orthodontics i.e. braces
Implants
General dentistry
Root canals
Crowns
Oral and maxillofacial surgery.
It is an option that is achievable for a family that does:
Not have enough appropriate health insurance.
Not have, and cannot get, adequate funds.
Have one member with money in their Superannuation account.
Negotiate Partial Payment
This generally works in the case of orthodontic treatments.
Orthodontists may accept a partial payment upfront, then monthly payments to cover the remainder over an extended length of time.
This plan makes sense, as you will have to return to their clinic on a regular basis until the treatment is finished.
This could take months or even a few years.
Whereas, if you are having a treatment that only takes a short time, you will only return for a few visits.
So, your Dentist is less likely to allows you an extended payment plan, as it leaves them in a risky financial position.
How Much Should You Be Paying
The whole concept of dental payment plans is that they should make your dental treatment simple and affordable.
So, your repayments should be easy. This means you should be able to spread them over time.
There should be no additional cost for doing this, as long as you pay by your chosen time.
Small establishment and monthly fees are to be expected, as are fees for late payments.
Not all providers offer interest free – the interest rates can vary, also dependent upon your credit history.
They can be as little as 3.99% per annum but reach 17.99%.
However, the average rate is a reasonable 9.9% per annum, which will not change over the lifetime of your loan.
So, to sum it up, they should:
Have low fees, which make your dental work more obtainable.
Allow you to pay them back slowly, making the repayments affordable and easy to make.
The Dangers of Getting into Too Much Debt
An important thing to remember is money the providers are offering you, is money you do not have.
So, it's important to figure out exactly what payback amount will fit into your budget.
Particularly enter with utmost care those that offer no-interest promotional periods.
If you do not repay the entire balance before this period ends, you will find yourself paying:
A high interest rate, on interest that has been accruing, but not yet charged, since the date you signed the contract.
This can add a huge, unexpected amount to your overall debt.
Also, be wary of re-financing your dental plan, or taking out too many personal loans – you are entering a cycle of debt.
Meaning, you are borrowing money to pay for things you cannot afford, and this can seriously affect your:
Credit score, and prospects of taking out a loan for a mortgage
Health
Relationships
This great article I found explains all of this and more.
Conclusion
There's no escaping it – dental work is costly.
There are many different options for obtaining dental treatment if you cannot afford to pay for it upfront.
But all come with their pros and cons that you must consider, to be able to make the best decision.
The only decision that is bound to be wrong is ignoring your dental needs, as you don't want to pay for your dental work.
Just ensure you enter any financial agreement clearly understanding all terms, and it suits your own financial situation.
By doing so, you will come out with a lovely smile, not badly stressed.
*Please note – All prices stated are correct at the time of writing but are subject to change. Visit the providers site for their current information and make sure you are aware of all of their terms and conditions.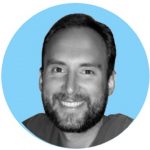 By Andrew Adams
Created at November 03, 2020, Updated at September 28, 2021