Dental Costs Sydney – We Investigate the Real Costs
Dental Costs Sydney – We Investigate the Real Costs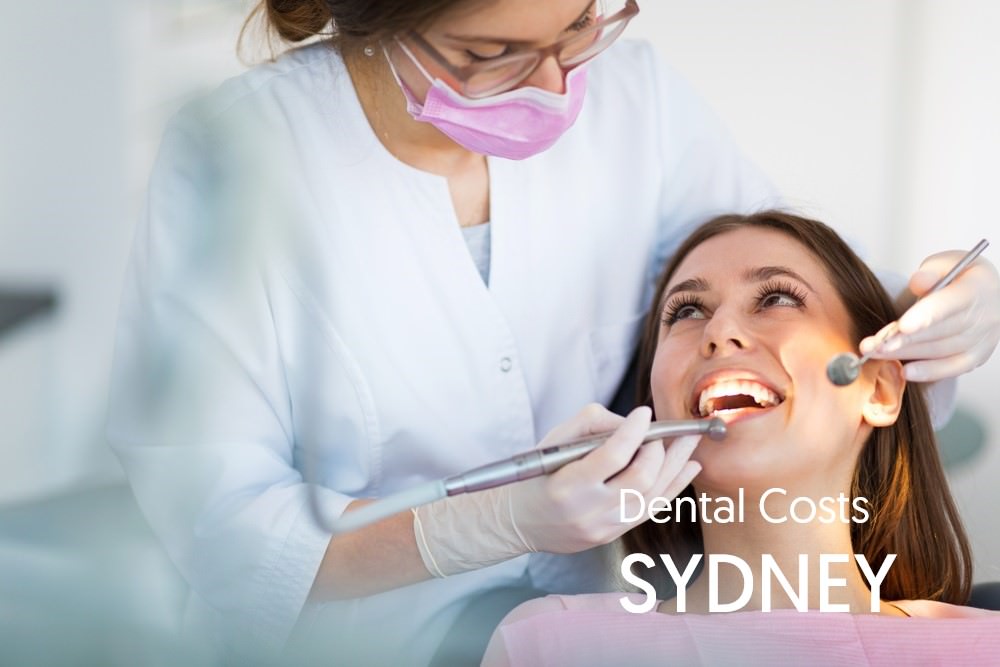 If your local Dentist is in Sydney, NSW, you may want to know – what are the average dental costs in Sydney?
Every year, the Australian Dental Association (ADA) assesses the price of dental treatments at numerous clinics and then determines the median cost for each procedure.
This blog will focus on how these costs are calculated and how they may assist you. Topics include;
How to find average dental costs in NSW?
Dental Item Numbers and how they work.
No-gap Dentists' in Sydney.
Dental costs in the city compared to greater NSW.
Dental teeth cleaning cost in Sydney.
How to Find Average Dental Costs in NSW?
On our website is a handy little device we call the Dental Cost Calculator.
We designed it so you can easily get the average price for each dental procedure in all states/territories in Australia.
We revise it every year when new prices are collected by the Australian Dental Association (ADA) in their once-yearly survey.
See, what happens is that annually the ADA will survey roughly 11,000 Dentists' across the country, that have been selected at random.
These Dentists' will be asked what they charge for more than 120 various dental treatments.
As the ADA does not get to decide what a Dentist charges for any procedure (all clinics are free to choose their own prices) the data they collect is tremendously helpful.
It gives us knowledge on just how much the cost of treatments differs both throughout Australia and inside of each state and territory.
By taking all of these costs, we can calculate the average price per state/territory for each dental procedure.
So every year we collate this information and put it into our Dental Cost Calculator.
Therefore, if you want to find out what the average dental costs are in Sydney, you can just visit our Dental Cost Calculator.
Step-by-step Guide to How the Calculator Works
1. Select State
First of all, you will need to select the state you live in/want to know the prices of, such as New South Wales (NSW).
2. Choose Dental Treatment
Next, you will need to choose the dental treatment that you need.
There are various ways you can do this.
I will run through these below.
3. Item Codes
If you already have the Item Code/s for your treatment, choose these from the drop-down menu, and click "Add to Treatment List".
Continue to add Item Codes to your Treatment List until you have entered every one that is necessary.
Click "View Treatment Summary". This will give you an outline of the average costs of each of your procedures, and the total cost.
If you would like a copy of this, click "Download This Summary", and we will email it to you.
If you need more information on Item Codes, see the sub-heading, "Dental Item Numbers and How They Work".
4. Treatment You Need
You can use this drop-down menu if you do not have your Item Code/s, but you know what procedure/s you require.
This drop-down menu allows you to choose from both treatments, such as Implants or Invisalign, or symptoms, such as tooth wear or clenching/grinding.
Keep clicking "Add to Treatment List" when you have come across any that are suited to your condition until you feel all requirements have been met.
Click "View Treatment Summary" to get a rundown of the median treatment costs, and your total treatment cost.
When viewing this summary, if you feel you have forgotten to add a treatment, click "Choose More Treatments".
Or, if you are happy with the summary, you can have a copy sent to your email by clicking "Download This Summary".
5. Symptoms You Feel
This drop-down menu is for you if you do not know your Item Code/s or the treatment you require.
From here, you can select what is a 'red flag' for dental treatment, such as a missing tooth, swelling in the face (infection), bad breath, crooked teeth, and more.
After you choose your symptoms, the Calculator will recommend what the potential treatment plans are that you may require.
You can then click "Add to Treatment List", and 'View Treatment Summary".
By doing so, you will get a rundown of what the treatment will roughly cost, and its' average total cost.
Again, you can choose to have a copy of this sent to your email by clicking "Download This Summary".
Dental Item Numbers and How They Work
Dental Item Numbers are also commonly called Dental Item Codes and are a three-figure number.
They were put in place by the Australian Dental Association (ADA) as part of a movement to streamline dental work.
The ADA applies a Dental Item Number to every treatment that they deem to be part of the present-day dental practice.
This makes the process of getting information from their annual dental surveys much easier.
As such, the Item Numbers assist with getting the median costs for the dental procedures across the country.
The regulations against the Item Numbers that are set by the ADA are not lenient.
Rather, they are quite precise, including;
No modifications to the techniques used for each dental Item Number are permitted – this ensures the outcome of the procedure remains reliable.
Only Item Numbers that have been accepted by the ADA are authorised to be used – this is as it is not practicable to describe every existing dental treatment.
Item Number 990 must be utilised if another Item Number that fits the procedure cannot be discovered.
There are no differences between procedures performed on primary and secondary teeth treatments unless the treatment is explicitly for those teeth
No-Gap Dentists in Sydney
A "no-gap" Dentist will give you your dental treatment, and you will not have any out of pocket expenses (up to your annual limit).
In simpler terms, this means that the Dentist themselves will pay any cost that may be left between your treatment, and the rebate that you get from your health insurance fund.
So, you will not have a single thing for the dental procedure.
This is not the only advantage of "no-gap" Dentists.
A lot of people prolong their visit to their Dentist, or even avoid it altogether, as they cannot afford it at the time.
Unfortunately, by the time they do visit their Dentist, it is too late – the issue has already started.
So, the problem will end up being more costly to resolve, and possibly even more painful to treat.
The old saying that "prevention is better than cure" applies nowhere more than in the dental clinic.
By attending your regular dental check-ups, it allows your Dentist to diagnose a problem ahead of it becoming serious.
This will save both your teeth and your funds.
I have provided a list of no-gap Dentists in Sydney below, in the hope it helps promote people to attend their regular check-ups and to visit regularly;
No Gaps Dental – (02) 8063 8406.
Killara Dental – (02) 9418 2502.
BUPA Dental – 1800 958 324.
Pacific Smiles Dental – (02) 8245 8745
Smile Craft Dental – (02) 6533 0220 / (02) 6555 8989 / (02) 4048 2882 / (02) 9958 6458.
Profilo Dental Care – 1300 987 882.
Dr Cary Polis – (02) 9451 5400.
The Liverpool Dentist – (02) 9824 0303.
Randwick & Sydney Dental Centre – (02) 9398 5251 / (02) 9290 2234.
Morrin Dental – (02) 4929 3077.
Mate Street Dental – (02) 6040 1811.
Dr Madeleine Cheah & Associates Dental Surgeons – (02) 9290 1541.
If our list does not contain a no-gap Dentist near you, just jump on the internet and search for "no-gap Dentist near me".
This will point you towards one in your region
Dental Costs in the City Compared to Greater NSW
The average price of dental work can fluctuate a lot depending on the region in which you live.
What a Dentist will charge varies, depending upon many factors, such as their location and their overheads.
So, the price of something as simple as a professional clean can differ by as much as $300 within the same Council.
Outside of that area, that variance can be even greater.
A study done by the University of Western Australia in 2014 showed there is an unbalanced supply of private and public dental practices across NSW.
The majority of clinics were in the city, with 3.4 million people living within 2.5km of a public dental clinic.
Whereas in rural NSW, 2.1 million people were within 50km of a public dental practice.
It is a known fact that the location of private dental clinics is guided by market forces and the economy.
Thus, they cannot be maintained in rural, remote, and lower socio-economic areas.
This is mainly due to a lack of trained Dentists, higher overheads, and a low population.
Most wealthier people live in the city, where most of the private dental practices are also located.
This per-capita finding supports dental clinics reasoning to locate themselves in the city.
You may also find that by shopping around, you could save money.
The same report supports the fact that dental fees are generally higher in the wealthier suburbs of the city, as the Dentists' overheads are higher.
Dental Teeth Cleaning Cost in Sydney
The cost to have your teeth professionally cleaned across Sydney does vary.
We found that the average is around $220 (give or take a few dollars).
This is for a general clean.
However, at times you may be asked to revisit for what is known as a rescale.
Other times your teeth may need a deep clean, and this can be costly, as these are charged per tooth.
For more information on the different types of cleans, such as when and why they will be required, feel free to view our blog post – Dental Costs for Teeth Cleaning – All Your Options Listed for more information.
Conclusion
Our website has our much-favoured device, the Dental Cost Calculator.
By using this, you can get the average price for all dental procedures in NSW.
We update the Calculator yearly, with the prices gained from an annual survey that is done by the ADA, so you can rest assured they are accurate.
What do you pay for a professional dental clean?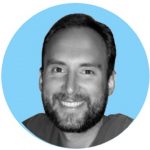 By Andrew Adams
Created at October 23, 2020, Updated at September 30, 2021