Dental Costs Adelaide – We Investigate the Real Costs
Dental Costs Adelaide – We Investigate the Real Costs
If Adelaide, SA, is your hometown, you may want to know – what are the average dental costs in Adelaide?
That answer is obtained through an annual report performed by the Australian Dental Association (ADA).
This report rounds up the prices of various dental treatments at numerous practices all over SA. Using this data, the average cost for every procedure is figured out.
Today's blog focuses on exactly how these prices are concluded, and ways in which they can be used to your advantage, including;
How to find average dental costs in SA?
Dental Item Numbers and how they work.
No-gap Dentists' in Adelaide.
Dental costs in the city compared to greater SA.
Dental teeth cleaning cost in Adelaide.
How to Find Average Dental Costs in SA?
We have developed a free tool called the Dental Cost Calculator, which enables you to uncover the average price for every dental treatment nationwide.
We make revisions to the Calculator once a year.
We do so because, every year, the Australian Dental Association (ADA) completes a report on the cost of over 120 various dental procedures.
This report entails them reviewing 11,000 Dentists' (give or take) from every state and territory, that have been chosen haphazardly.
The Dentists' will be quizzed as to exactly what their present prices are for specific procedures.
The ADA has no say to what price a Dentist will charge for any treatment (a Dentist can choose their own charges), so the data these reports gather is well used.
They allow us to understand how much Dentists charge for their treatments both in and amongst all states and territories.
So, we use all the prices that are collected from these reports to figure out the average costs for each dental treatment across Australia.
We key these fresh prices into our Calculator as soon as the ADA has concluded their annual report.
Dental Cost Calculator
You can use our Dental Cost Calculator to uncover the average dental costs in Adelaide.
The Calculator is simple to use, but I have given you an outline of how it works below.
1. Choose the location you want to know the costs for.
For example, if you want to know the average prices for Adelaide, select SA.
2. Now you must choose the dental treatment you want to know the prices for.
There are three different ways this can be done; Treatment You Need, Symptoms You Feel or Item Codes.
To learn about Item Codes, refer to the sub-heading, "Dental Item Numbers and How They Work".
Choose the option which best suits to you – if you know your Item Code/s, or only your Treatment, or are only feeling warning signs (aka symptoms).
3. Choose "Add to Treatment List" for all your necessary Item Codes / Procedures / Symptoms.
*Note – When choosing by symptoms, the Calculator will suggest potential treatments you may need, so add any of these you think are likely to your Treatment List.
4. When you are sure you have chosen all your requirements, then "View Treatment Summary".
You will now see your average costs for every one of your treatments, as well as its' total cost.
When reviewing this, if you think you overlooked a treatment, select "Choose More Treatments".
But if it suits your needs, the Calculator will email you a copy if you choose to "Download This Summary".
Dental Item Numbers and How They Work
Also known as Dental Item Codes, Dental Item Numbers are three-digits long.
A system put in place by the Australian Dental Association (ADA), their intention was to make dental vocabulary straightforward.
The ADA allows an Item Number to every treatment that they view to be present in dental work.
The Item Numbers have helped the ADA with their annual report – getting the average costs for dental treatments across the country is now a more organised process.
This is because the standards for the Item Numbers (which are controlled by the ADA) are very in-depth.
Their regulations include;
A habitual method must be utilised for every Item Number. No alters to the technique are allowed.
An additional benefit to this is that the outcome of the Item Number is one and the same.
Only the ADA can permit new Item Numbers. The only Item Numbers that can be used are those that have been authorised by the ADA.
This has made dental lingo easier for the ordinary person to comprehend, as it is unreasonable to think anybody can define all dental work in existence.
Item Number 990 must be used if an alternative Number that suits the dental treatment cannot be identified.
No-Gap Dentists in Adelaide
A "no-gap" Dentist is one who will provide your dental treatment, leaving you with zilch out of pocket expenses (up to your twelve-monthly limit).
This means the Dentist will themselves pay all fees that are leftover between what they charged for your procedure, and the rebate you received from health insurance.
To put it plainer, you will not pay a dollar, let alone a cent, for any of the dental work they do.
This is not the only wonderful thing about the availability of "no-gap" Dentists.
Many people will reschedule their visit to the Dentist, or even cease going altogether, as they do not have the funds.
Though understandable, it is not recommended. When they do undergo their dental work, it is too late – the issue has already begun.
So, the procedure will likely cost more, and cause them more pain.
However, if you attend your dental check-ups on a six-monthly basis, your Dentist can become aware of a problem prior to it becoming too serious.
This will save you from opening your wallet more than is absolutely vital, as you are taking good care of your oral health.
A list of No-Gap Dentists in Adelaide
A list of no-gap Dentists in Adelaide is below.
I have shown these to you, hoping that it will encourage you to regularly visit them for a check-up.
National Dental Care – 13 83 38.
City Central Dental – (08) 8231 9922.
Smile Are Us – (08) 8231 9297.
Campbelltown Dental Surgery – (08) 8337 5406.
Plympton Dental Clinic – (08) 8297 4266.
Unley Park Dental – (08) 8373 4755.
Windsor Gardens Dental – (08) 8369 1733.
Adelaide Dental Solutions – (08) 8244 3677.
Smile Co Dental – (08) 8332 9292.
Hillier Road Dental Clinic – (08) 8383 5777.
Portrush Family Dental – (08) 8362 4034.
The Port Dental Care – (08) 8447 1556.
Optimal Dental Care – (08) 8271 6322.
Riken Dental Group – (08) 8212 3499.
Your Every Smile (YES) Dentistry – (08) 8120 2030.
Marion Dental Clinic – (08) 8277 6025.
Martin Dentist Dentures – (08) 8255 6349.
If you do not find a no-gap Dentist near you on this list, you can just jump onto Google, and type in "no-gap Dentist near me".
Searching this will point you in the direction of a no-gap Dentist in your region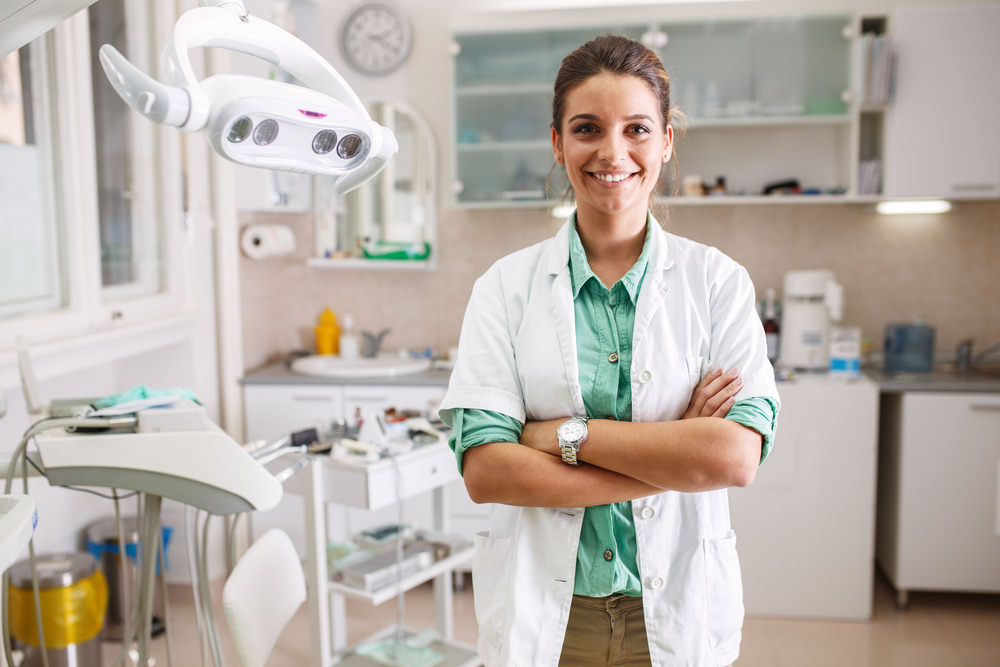 Dental Costs in the City Compared to Greater SA
The standard price for treatments tends to vary because of where you live.
A Dentist will charge different rates for their work, depending upon where they are situated, and their operating costs.
There is an unequal distribution of dental professionals, with many more in major cities than in rural and remote areas.
Data in this report showed that this is because these regions have a range of downfalls, including;
Worries about earning a sustainable income, and employment security.
Social isolation and a feeling of failure to fit into the community.
Fewer amenities or social events.
A heightened capacity of work, along with an insufficient amount of time off. Dentists' who worked the longest hours per week on average were;
o Remote/very remote = 40.1.
o Major city = 39.8.
o Outer regional = 39.7.
o Inner regional = 39.5.
Little opportunity to continue developing career-wise.
Reduced employment options for the family.
Fewer choices for education for children.
Yet, Australia is one of the most sporadically populated countries in the world.
So, people who live outside of capital cities have oral health that is of poorer quality than those living in the city.
This is as they tend to visit the Dentist less regularly – it is typically more difficult to access, due to the unequal distribution of dental professionals.
This makes it more costly, the waiting list longer, and they can be further away.
Dental Teeth Cleaning Cost in Adelaide
$222 is the average price to get professional teeth cleaning done in Adelaide.
SA has an average price of $270.19 as seen below.
Though there are occasions when your Dentist may possibly ask you to come back again, so they can do a "rescale".
This is a follow-up appointment, so it will cost you more.
On other occasions, it may be necessary for you to have a deep clean, instead of a general clean.
These treatments can be more expensive, as they are charged per tooth.
If you want to learn more about these procedures, including when you might need one, feel free to read our post – Dental Costs for Teeth Cleaning – All Your Options Listed.
Conclusion
This link will take you to our Dental Cost Calculator, where you can get the median costs for all dental work in Adelaide.
We get the costs for our Calculator from an annual report that is performed by the ADA.
So, we key new prices in the Calculator each year to match those that have been gained from the latest report.
Hence, you can rely on our Calculator to give you reliable costs, as they are the most recent
Have you seen a dentist in South Australia lately that has been great and people should know about?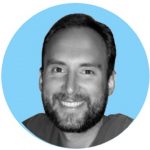 By Andrew Adams
Created at October 27, 2020, Updated at September 30, 2021