Orthodontic Dental Costs – What You Need to Know
Orthodontic Dental Costs – What You Need to Know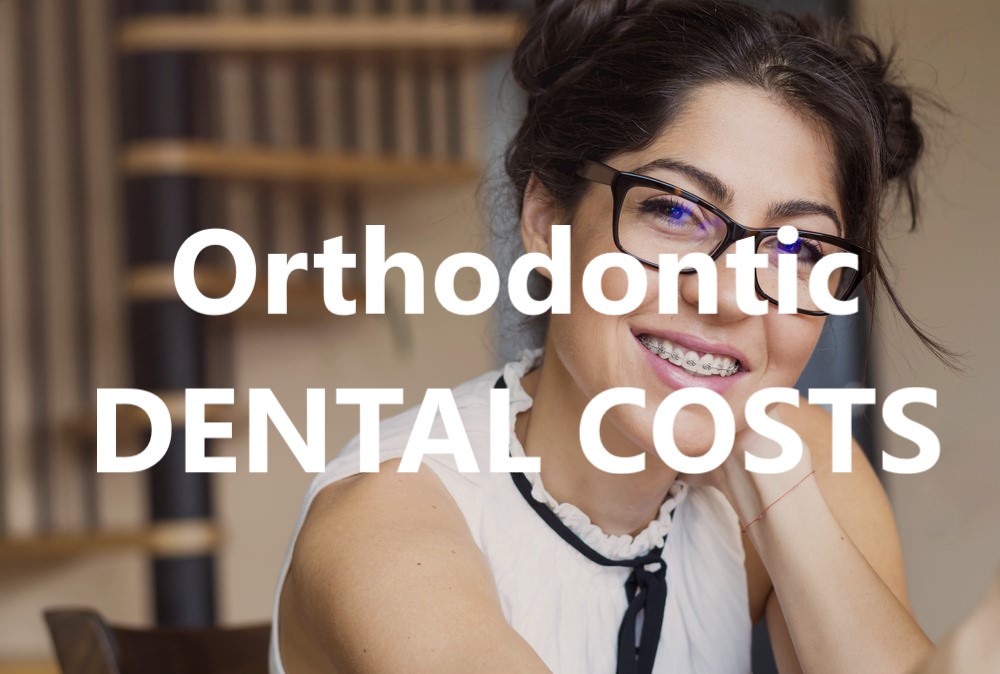 Some of your dental work may see you referred to an orthodontist. So, how much more are orthodontics costs over a regular Dentist?
An orthodontist is a Dentist that specialises in tooth and jaw alignment. This specialised treatment costs at least twice the price of that of a regular Dentist.
However, there are times when visiting an orthodontist may be necessary. The extra years an orthodontist spends training enables them to perform more complex work than your regular Dentist. So it can be money worth spending.
Let us look at why Orthodontic treatments cost so much, the options available to you and the average prices Australia wide.
What Qualifications do Orthodontists Have Over a Regular Dentist?
I will begin this by explaining what it takes to qualify and be able to practice as a Dentist in Australia.
First, an approved university degree in Dentistry must be completed. This can be either:
A double degree of Bachelor of Science/Doctor of Dental Medicine, which can be entered straight from high school.
It is a 7-year degree, and an ATAR (also known in some states as HECS) score of 99.6 is needed to get in.
An appropriate bachelor's degree, then applying for postgraduate entry into the Doctor of Dental Medicine.
Most dental applicants will choose to do this 4-year degree over the 7-year degree.
After graduating with a degree in dentistry and before practicing, it is a legal obligation to register with the Dental Board of Australia.
To carry on with practicing, a Dentist must:
The hours that are spent on the CPD make sure that the Dentist will keep on providing patients with exceptional care in all regards of Dentistry.
Now, lets' move on to what it takes to become an Orthodontist in Australia:
First, the process above must have been followed, to the point where an AHPRA recognised general dental degree has been completed.
Then, a minimum of two years' experience as a Dentist, or the equivalent of, is required.
Studies in Orthodontics can now start. An accredited 3-year full-time university degree must be completed.
These are approved by the Australian Dental Council and assessed by the Australian Society of Orthodontists (ASO).
Finally, registration is required as a Specialist in Orthodontics with the Dental Board of Australia.
This registration means that their specialty has been reached, which limits an Orthodontist to work in orthodontics only.
This means that an Orthodontist can no longer perform any general dental work.
What Treatments do Orthodontists Offer?
Orthodontists specialise in preventing, diagnosing, and treating what are potentially harmful dental and facial imperfections.
They perform procedures to fix issues such as:
Occlusion
Misalignment
Incorrect bites (i.e. overbites or underbites)
Teeth that are crooked
Teeth that are crowded
Overlap teeth
They will fix these issues gradually, by putting pressure on certain teeth, coaxing them into their correct place without the need for surgery.
Below I have listed all the treatments an orthodontist will provide.
Ceramic Braces
Ceramic braces are becoming ever more popular, especially amongst adults.
This is as, unlike traditional metal braces, you can choose to have them clear or tooth coloured.
Lingual Braces
Adults are also starting to like lingual braces.
This is because they are attached to the inside surfaces of your teeth, making them basically invisible.
For a full look into their advantages and disadvantages, feel free to read all about lingual braces.
Clear Aligners (i.e. Invisalign)
Invisalign are a good alternative to fixed braces, especially for those whose orthodontic issues are less serious.
They are removable and barely noticeable, and do most of the work of braces, with fewer side-effects.
However, they are not suitable for all orthodontic issues, and they must be worn responsibly.
Metal Braces
Traditional metal braces are a method that has been used for a long time.
Their reliability and effectiveness make them still the most common choice for children and teens.
Teeth Straightening and Aligning
Much of orthodontics is about improving the aesthetics of your smile.
Straightening your teeth requires your crooked teeth to be rotated and delicately moved, bringing them straight up against those next to them.
Aligning Your Jaw
This is all about fixing your bite.
If you have a misaligned bite, such as an underbite or overbite, they will bring your upper and lower teeth back into alignment.
How Long are Orthodontic Treatment Plans? (How Many Recurring Visits Are There)?
Appointments with an orthodontist will require many recurring visits.
However, just how long the treatment plan will go for depends on the individual patients' case.
An average treatment time is 18 – 24 months, though some issues take less time to resolve, and some more.
Slight problems can be fixed effectively in only 6 months.
More complicated issues, such as an overbite with large gaps between the teeth, can take up to 4 years to fix.
At your initial consult, your orthodontist should take time to review your smile, and then give you an estimate of how long your treatment will take.
The amount of time your treatment will take will also depend on how well you follow the instructions given to you by the orthodontist.
If you are compliant and attend all your scheduled appointments, this will help make sure that your treatment is finished in the shortest length of time possible.
Dental Costs – Orthodontic Treatments
As we've mentioned, there are a few treatments that Orthodontist perform.
The costs for each treatment does vary, depending on who you use, their experience and your location within Australia.
Below I've listed some of the average costs for common Orthodontic treatments.
I've used our Dental Cost Calculator to find what the average cost of each treatment is, Australia wide.
You can search by Treatment, Symptom or Item code making it very easy to work out the average cost.
Braces (outside)
When most people think of an orthodontist, braces come to mind.
These are the most traditional way to straighten teeth.
Cost does vary between states, and on average, you'll find Tasmania the cheapest at $2240.80 and the ACT the dearest coming in at $4664.06.
Orthodontic Plate/Appliance
This form of orthodontic treatment helps move your teeth into a better position.
They can be for your top teeth, bottom teeth or both.
Using the Dental Cost Calculator, the cheapest average price for an Orthodontic Plate was $951.14 in the Northern Territory.
The most expensive was Tasmania at $1421.93.
Clear Aligners – Invisalign
Clear Aligners have been around for some time now, with Invisalign pathing the way for improvement in the orthodontic field.
Invisalign is a very popular option for many Australians who don't want to wear braces.
The average cost of clear aligners does range somewhat between fellow states in Australia.
The cheapest on average is Tasmania at $1911.71, with the highest average cost going to the ACT at $4024.88.
These averages are per arch some you need to times it by two!
Lingual Braces (Inside)
Braces that go on the inside of your teeth are called Lingual Braces.
Very popular with adults who don't want to have braces on the outside of their teeth.
The average cost across Australia is between $2,000 – $4,000 per arch.
The ACT is again the most expensive at just over $4,000 per arch.
The cheapest on average is Tasnania coming in at $$2240.80.
Does Private Health Insurance Cover Orthodontic Treatment
Only some private health insurance will cover orthodontic treatment.
It really depends on the level of cover you have chosen.
Under your "Extras" cover, if you have "Major Dental" insurance, you may be able to claim for orthodontic works.
Generally, you will receive under 50% of the cost of the treatment back.
It may be worth reading – The Difference Between Major and Minor Dental Cover for more information on how dental insurance works.
What are the Best Providers to Cover You
Again, it is important to point out that only companies that offer Major Dental will cover you for orthodontic works.
Dental Insurance – The Australian Guide, has a list of these providers.
The prices do vary greatly, depending not only on the company you choose but many factors of your life, such as:
Whether you are claiming as an individual, a couple, a family, or a single parent.
What you earn.
Your job.
But an insight into how much it costs for Major Dental cover is:
Company – LaTrobe
Cost = $50.08 per month
Company – AHM
Cost = $95.20 per month
Do You Have to Visit an Orthodontist?
If you are having any issues with your teeth or mouth, your dentist is the best person for you to visit, first.
But if your issues start to get more complex, then the time has come for you to see an orthodontist.
At your regular check-ups, your Dentist can notice when these issues arise and give you a referral.
Although a referral is not necessary, your Dentist does know the best specialist Dentists around your area.
So, they can put you in contact with an orthodontist you can trust, when you need them.
Or if you want to straighten your teeth or fix your bite, you can ask your dentist to refer you to an orthodontist for specialised treatment.
However, remember that visiting an orthodontist is far more costly.
So, if you feel safe with the knowledge your regular Dentist has, you can keep visiting them.
You can feel secure in their hands knowing that they will refer you to an orthodontist if a problem arises.
You can think of your Dentist like your GP.
They are great at all aspects of Dentistry – cleaning your teeth, placing implants, crowns, and fillings, and much more.
If you have a more specialised problem, they will refer you to receive the best possible treatment.
Just like your Doctor will refer you to a rheumatologist if you need help with arthritis.
Conclusion
Orthodontics is an area of dentistry that specialises in straightening teeth and aligning the jaw.
They have completed 3 years more training than a Dentist, in Orthodontics. This allows them to focus on orthodontic treatments.
It is still fine to see your normal Dentist for your regular check-ups.
They will refer you to see an orthodontist if they are concerned about your teeth and bite, and they cannot work on the issue.
The Orthodontics Australia website has some great information on orthodontics, including what you can expect to pay for your treatment.
But on average, you can bank on paying at least half, if not more, for treatment from an orthodontist over a regular Dentist.
What orthodontic treatment appeals to you?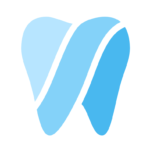 By Dr Veronica Roller
Created at December 09, 2020, Updated at September 28, 2021