The Difference Between Major and Minor Dental Cover
The Difference Between Major and Minor Dental Cover

Navigating the world of dental insurance cover… it's not the easiest of policies to understand, but it's well worth trying to get a grasp of.
After all, it does more than just help with the health of your teeth – it does bucketloads for your budget as well when someone else pays up to 100% towards the price of your dental procedures!
The amount your insurance provider will pay depends on the level of cover you choose.
When it comes to insurance policies, you have the option to choose between a basic (minor) or comprehensive (major) level of dental cover.
Your choice will not only make a massive difference on the amount you pay, but also on the types of procedures for which you are covered.
In simple terms, major dental costs a lot more but provides a lot more services than minor dental. So how do you know what level of cover to choose?
Let's look at the differences between major and minor dental, and what level of cover is best for you and your teeth.
What is Dental Insurance?
Dental insurance is a form of health insurance provided by private health insurance companies. If purchasing private health insurance, you can choose to have dental insurance as one of your "extras".
It is designed to pay for your dental work, either in full, or to cover a percentage of the costs of your procedure.
The exact dental procedures on which you are able to claim, and the percentage of coverage you get (your benefits level) all depends on your level of cover.
Dental services are classified into two groups, which you'll see on your policy as "General Dental" (which we will refer to as "Minor Dental") or "Major Dental".
After your Dentist has diagnosed your case, they will create a care plan outlining your recommended course of treatment.
This plan will include;
The treatments required
The costs of the treatments
How much your insurance is estimated to cover
You will then know the percentage of the treatment – or what is more commonly known as your gap fee – that is not covered by your insurance.
What does Minor Dental Insurance Cover?
Minor Dental insurance is the most basic policy. It only covers common procedures that are generally thought of as protective or preventative treatments for your teeth, to ensure they stay in a healthy condition.
These are the most common treatments that are covered under a minor dental insurance plan;
Regular check-ups
Everyone knows you should be going to visit your Dentist every six months to monitor the health and condition of your teeth, but not everyone does it, and it's mainly due to the money factor. Minor dental insurance assists you in keeping up with these regular dental check-ups.
Scale and Clean
A Scale and Clean involves the removal of any plaque and calculus on your teeth, followed by a clean and polish.
This will leave your teeth smooth, removes any bacteria from the deep areas under your gums, and helps prevent its' return.
It is highly recommended that you go for a Scale and Clean along with your regular check-up once every six months, to ensure your teeth remain bright, white and healthy.
Oral examinations
Your Dentist will check your teeth for any cavities or signs of gum disease.
X-rays
A requirement to see what your Dentists' eye cannot, such as the formation of a wisdom tooth, x-rays are generally a part of your oral examination and thus covered by minor dental.
Tooth Extractions
Decay, gum disease, or even serious toothaches may mean your tooth cannot be saved, and instead needs to be removed from your mouth.
A basic extraction where surgery is not necessary, i.e. removing your tooth from its bone socket, is considered a form of minor dental work, and so is covered under your minor dental insurance.
Surgical removal of wisdom teeth
A procedure which involves removing up to four adult wisdom teeth, surgical removal of your wisdom teeth can either be performed in your Dentists' chair under a local anaesthetic, or in hospital under a general anaesthetic.
Thus, you will find that wisdom teeth removal tends to be included in the category of Minor Dental work.
Fillings
Routine dental fillings, both white and amalgam (metal), are another minor procedure.
They are considered a preventative treatment, as they can be used to repair a damaged tooth to its normal shape, for example if a cavity has formed.
Your best option is to fill this decay when it's small, as it will help prevent you from requiring a major treatment such as a crown in the future.
How much your dental insurance will cover for these minor treatments does vary, depending on your insurance company and the plan you have purchased.
However, on average, dental insurance covers around 75-80% overall. You are still left to pay the remaining part of the bill.
By purchasing Minor Dental however, your insurance company is helping you utilise these preventative care services and treat any problems you may have before they become the bigger, more expensive procedures – known as Major Dental.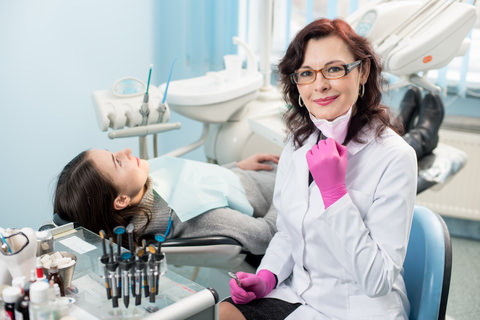 What does Major Dental Insurance Cover?
When a basic dental treatment won't fix the problems that you are having inside your mouth, the next level of coverage you have to consider is Major Dental.
The procedures that are included in Major Dental are more of the restorative type.
Major Dental is a much more comprehensive level of cover, generally included under the higher level of extras cover in any health insurance policy.
So as well as receiving the preventative treatments that fall under Minor Dental, Major Dental includes surgery and emergency dental procedures.
As such, it costs more, but also covers you for a lot more procedures. As they say – the lower the limit, the less you will benefit. The higher the limits, the more you'll save.
When paying for Major Dental, the services you may be able to claim for include;
Endodontics – Procedures related to the soft tissue of your teeth, such as a root canal.
Periodontics – The treatment of periodontitis (gum disease).
Veneers – Restorations added to the front of your teeth, veneers are thin bits of resin or porcelain, and often used instead of crowns.
Crowns, bridges and dentures – Restorations for broken, damaged, discoloured or even missing teeth, crowns and bridges are devices that are cemented onto your existing teeth. Also a device for missing teeth, dentures are made in a laboratory by an impression of your teeth and gums.
Orthodontics – Orthodontic works performed by a specialist, such as braces for your upper and lower teeth, including their removal and the fitting of a retainer.
These procedures aren't covered as much by your dental insurance, because they are more expensive.
Thus, you may be covered for 50% or less of the bill, and you will have to pay the remainder.
What are the Cost Differences between Major and Minor Dental Cover?
Prices do vary greatly for dental insurance, depending on a number of factors.
These include whether you are claiming as an individual (a single person), a couple, a family, or a single parent.
Your income, occupation, and of course the company you choose can also have an impact on the cost.
However, below is an insight into some of the price differences and the benefits available for your use;
How do I know whether I should choose major or minor dental cover?
Minor Dental
As this only covers common procedures that are protective treatments for your teeth, this level of cover is best for those who are young, single and healthy, and have an uncomplicated dental history.
I suggest you choose Minor Dental insurance if your teeth are in good condition and you know you only need minor dental treatments, both now and in the long-term.
Major Dental
A more comprehensive level of cover, it costs more, but also covers you for a lot more procedures.
Major dental basically includes everything that is needed to restore damaged, decayed or missing teeth, even including the most complicated and expensive procedures, works performed by specialists, and surgeries.
I suggest you choose Major Dental insurance if you want a level of cover for both yourself and your family, have noticed the state of your teeth declining as you age, or your teeth are just not in a good condition.
Conclusion
The amount of money you are willing to spend means the amount of money that you can claim back every 12 months is far higher.
So it doesn't hurt to spend a little bit more money on a policy with higher maximum benefits limit, as your bank account will thank you for it upon your regular Dental check-ups when you pay less for your visit!
As for your choice between Minor and Major Dental policies – minor dental covers preventative treatments to ensure your teeth stay healthy, so if they are already in a good condition, save your valuable dollars and stick with minor insurance.
Major Dental, however, covers restorative treatments – so if your teeth are in any way decayed, damaged, diseased, missing, aging, or if you have a family you need to keep protected, please reap the benefits of a Major Dental policy.
Whatever you choose, know that if you use your insurance policy correctly, both your budget and your teeth will be in a much healthier state.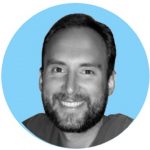 By Andrew Adams
Created at August 06, 2019, Updated at March 06, 2020