Dental Insurance for Cosmetic Dentistry
Dental Insurance for Cosmetic Dentistry

Although dental insurance is extremely helpful, for both the health and safety of your bank account and your teeth, there are some things that it just won't cover.
The main thing being "cosmetic dentistry". So just what is classified as cosmetic dentistry, and how do you ensure your insurance policy has you covered for its costs?
Firstly, forget teeth whitening and implants. These are not considered essential dental, and you're never going to find an insurance provider that will cover you for them.
However, other forms of cosmetic dentistry such as fillings, veneers, bonding, crowns and bridges, and so forth, may be covered at least partially underneath a major dental insurance policy.
In today's article I'll tell you about the percentage you can expect to be covered under "cosmetic dentistry" and why, and we'll look at other options in case your insurance policy has left you unprovided in these circumstances.
What is Cosmetic Dentistry?
Cosmetic dentistry is a rather complicated industry. It generally tends to refer to various procedures, all of which are intended to improve the appearance of your smile.
These are classified as optional treatments that you can choose to receive, rather than treatments that are deemed necessary to amend or restore any specific dental issues you may have going on in your mouth.
However, some cosmetic treatments can be classified as restorative – that is, they are used to help restore the condition of your teeth, and these are the ones that may be at least partially covered by your dental insurance.
These include;
Dental fillings
Fillings are required to restore any teeth that suffer from decay, damage or disease, as they repair it back to its normal state and function.
Composite Bonding
Composite bonding is used to help correct the appearance of damaged teeth, such as teeth that have been broken or chipped. Composite bonding also helps to restore damage from tooth decay or severe discoloration.
However, it is considered cosmetic dentistry as it is an artificial material which is bonded to the outer surface of your tooth. This material still looks like real tooth enamel and can be sculpted and shaped to resemble a completely natural looking smile.
Dental Veneers
Dental veneers are thin layers of either a porcelain or composite material which is bonded directly onto the front of your teeth.
Usually an option you will choose if you have multiple teeth needing restoration, veneers can help recreate a completely even smile, from one that has had much discoloration, cracks, or chips.
Also made in a laboratory by technicians, porcelain veneers are manufactured by a mold of your mouth. The following day, your Dentist will bond the veneers to your teeth.
Composite veneers, on the other hand, can usually be completed in one day by your Dentist sculpting the material on your teeth and bonding it into place.
Inlays and Onlays
Inlays and onlays are quite similar to traditional fillings – they too use a porcelain or composite material being fitted to your teeth to restore any structural damage.
However, instead of being applied directly to your teeth in your Dentists' chair, they are made in a dental laboratory. Once manufactured, it is then bonded to your teeth by the Dentist.
Dental Crowns
Dental crowns cap the outer surface of a damaged tooth.
Available in a variety of different material including resin, porcelain, metal, or ceramic, this means the costs of crowns varies.
However, they generally tend to be one of the most expensive cosmetic treatments.
As such, your Dentist will typically only recommend crowns when you've run out of other options to restore your tooth, or if a root canal procedure has been performed.
Expensive, but with the proper follow-up treatment and care, crowns are known to last you decades.
Bridges
A bridge (also known as fixed partial dentures) is what is used when you have multiple teeth that need replacing.
Bridges are used to join artificial teeth together in your mouth, by connecting a crown and a bridge to your jaw.
Fixed in place, bridges need a proper dental care regime to maintain them… or you'll end up back in the Dental chair where you started.
How Do I Use My Dental Insurance for Cosmetic Dentistry Claims?
If you are covered for Major Dental under your Private Health Insurance "Extras" policy, and have outlasted that irritating but necessary waiting period, you should be entitled to claim back a percentage of the benefits for the treatments as listed above.
However – be careful what you wish for. Most dental health insurance will not cover any procedures the insurance company claims to be 'cosmetic'.
Yours must be classified as essential dental work in order for you to be able to qualify for any benefits, so read the fine print of your insurance policy very carefully.
For example, if you have a chipped tooth, you may need a veneer to ensure your brand-new tooth matches all of your other teeth. That means your veneer could be classed as 'cosmetic' work, and so the insurance company may not cover you for it.
Your best bet is to visit your Dentist and have them perform an oral examination and diagnose your case. Then they will provide you with a quote, and a care plan that outlines your recommended course of treatment.
This plan will include;
The treatments required
The costs of the treatments
How much your insurance is estimated to cover
You will then know the percentage of the treatment – or what is more commonly known as your gap fee – that is not covered by your insurance. This remaining amount is what is left over for you to pay.
What is My Dental Insurance Likely to Pay, and What Will My Gap Fee Be?
For all Major Dental treatments, your insurance company is only likely to cover up to 50% of the total bill – you will be left to pay the remainder.
The cost of each of these procedures will vary.
There are numerous factors that determine the final cost to you, including how complex the procedures is, the number of teeth that you are having restored, and the materials that are used.
Some materials cost more, but this is because they are more durable and known to last longer. This is why it is a wise idea to have your Dentist give you a quote and a care plan before any cosmetic dentistry is performed, as the quote should include a complete breakdown of the costs.
If My Dental Insurance Will Not Cover My Costs, What Other Options Should I Consider?
In cases where clients are not covered for dental procedures or treatments, some Dentists offer a free payment plan to help them with their cash flow and dental budget.
Try talking to yours to see if this is an option. Alternatively, they may be offering Afterpay so you can have your cosmetic work performed upfront but pay it off slowly.
Otherwise, just try saving those valuable dollars! If you save up enough money before booking certain procedures, such as cosmetic dentistry, then you can definitely say you've deserved it.
Conclusion
What the dental insurance industry classifies as "cosmetic dentistry", and thus what they will cover you for under your insurance policy, can be quite complicated.
Dental fillings, composite bonding, dental veneers, inlays and onlays, dental crowns and bridges – all of this major dental work are considered to be restorative treatments for your teeth, but sometimes your insurance company will classify them as optional treatments that you can choose to receive, rather than treatments that are deemed necessary.
Unfortunately, this means that they will not cover you for them, not even partially.
So, how do you know what you are covered for and what you are not?
Well, the fine print and Terms & Conditions of your policy should give you a pretty good idea of what you're up for.
Visiting a Dentist and getting a quote and care plan will also let you know exactly how much – to the entire percentage and dollar value – your insurance company will cover. And the rest – well, I'm afraid, from hereon that is up to you!
If you find yourself unhappy with what your insurance company is covering you for Major Dental works, try reading our article "Which Dental Insurance Provider is the Best Value"  and look into changing yours today!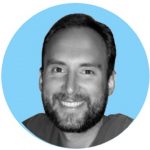 By Andrew Adams
Created at August 07, 2019, Updated at March 06, 2020