Dental Costs Canberra – We Investigate the Real Costs
Dental Costs Canberra – We Investigate the Real Costs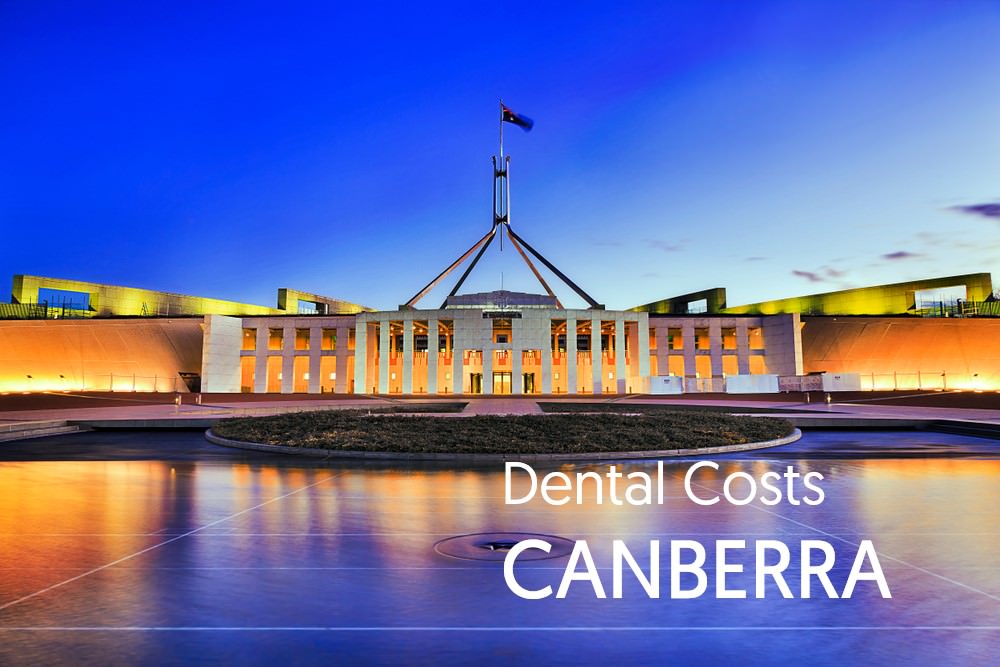 If you were to visit your local Dentist is in the ACT, the thought may have crossed your mind – what are the average dental costs in Canberra?
The ADA answers that question once per annum, by assessing the costs of a variety of dental treatments at a sundry of clinics across the ACT. Using these figures, they compute the median cost for all treatments.
The highlight of this blog is about just how these costs are computed, and the ways in which they may be used to aid you, such as;
How to find average dental costs in the ACT?
Dental Item Numbers and how they work.
No-gap Dentists' in Canberra.
Dental costs in the city compared to the greater ACT.
Dental teeth cleaning cost in Canberra.
How to Find Average Dental Costs in the ACT?
On our website, we have created a free tool called the Dental Cost Calculator.
It is convenient and will allow you to discover the average costs for every dental procedure across Australia.
We review and update the costs in the Calculator every year.
The reason for this is as, once every annum, the Australian Dental Association (ADA) assesses the costs of more than 120 assorted dental procedures.
They will re-examine roughly 11,000 Dentists during this assessment, all of which have been selected arbitrarily.
During which, the Dentists' will be questioned as to their contemporary prices on particular procedures they offer.
The ADA doesn't have input regarding a Dentists' charges – rather, every Dentist can choose the price they want to charge for each of their procedures.
So, the figures that are gained from these assessments are invaluable.
They make information available that lets us realise what price Dentists' put on their procedures – across, within, and between, every part of Australia.
This means that the figures from these assessments can be used to compute the average costs for all dental treatments in each state and territory in Australia.
We type these brand-new costs into our Calculator after the ADA has wrapped up their assessment for the annum.
So, our Dental Cost Calculator will help you to discover the average dental costs in Canberra.
Dental Cost Calculator
The Calculator is not hard to navigate, but I have provided a basic run through as to how you can use it below.
1. Select whereabouts you would like to know the prices for – such as, if you want to know the average prices for Canberra, pick ACT.
2. Select the dental treatment you would like to know the prices for.
There are three different ways you can do this;
You can use your Item Codes, the Treatment You Need, or the Symptoms You Feel.
Make the choice by which best fits you – i.e. whether you are aware of your Item Code/s, or if not know your Treatment, or if neither, are noticing Symptoms instead.
See the sub-heading "Dental Item Numbers and How They Work" if you want to know more about Item Codes.
3. Select "Add to Treatment List" for all the Item Codes / Procedures / Symptoms you require.
*Note – If you chose Symptoms, the Calculator will advise any potential procedures you may require.
Add those you believe are a possibility to your Treatment List.
4. When you feel confident you have selected every procedure you need, next "View Treatment Summary".
This will bring you to look at the average costs for all your procedures and its' overall cost.
When going over this, if you think you missed a procedure, then "Choose More Treatments".
But if it has all your requirements, you can have the Calculator email you a copy by pressing "Download This Summary".
Dental Item Numbers and How They Work
Dental Item Numbers, which are also frequently called Dental Item Codes, are all made up of three numbers.
With a plan to make the dental dialect far more simple and clear-cut, the Australian Dental Association (ADA) introduced them into dentistry.
Now, the ADA designates an Item Number to every procedure that, in their opinion, is part of present-day dental work.
The Item Numbers have bettered the assessments that the ADA does every annum.
They have made gathering the average costs for dental procedures throughout Australia a more structured activity.
This is due to the fact that the regulations for the Item Numbers (which the ADA commands) are quite exact. The guidelines include;
A customary process must be used for each individual Item Number. No changes to the technique are permitted. An extra advantage of this is that the result of the Item Number will remain the same.
The ADA is the only one who can consent to new Item Numbers. Only Item Numbers that have been accredited by the ADA are permissible.
This has made the dental vernacular more uncomplicated for a non-Dentist to grasp, as it is irrational to believe anyone can describe all dental work that exists.
No-Gap Dentists in Canberra
A "no-gap" Dentist will perform your dental procedure and leave you with no out of pocket expenses (up to your yearly limit).
That is, the Dentist themselves will pay all costs that are left in the middle of what they charged for your procedure, and the rebate you got from health insurance.
To put it clearer, you will not pay even a cent for any of the dental work they perform on you.
This is not the only great thing about having access to "no-gap" Dentists.
A lot of people will postpone their visit to the Dentist, or even commence going entirely, as they do not have the funds available.
Though we understand why people do this, we do not advise it.
When they do go through with their dental work, it is far often far too late – their problem started previously.
This means that their treatment is likely to be more expensive, and even more painful.
On the contrary, if you go to your dental check-ups on a regular basis, your Dentist can become alert to an issue before it starts to become too severe.
So, this will actually save you money – as they say, "prevention is better than cure", so taking good care of your oral health is essential.
A list of No-Gap Dentists in Canberra
Below is a list of no-gap Dentists in Canberra.
I have made these known to you, hoping that it will motivate you to regularly attend your dental check-ups.
Civic Gentle Dental Care – (02) 6247 0224.
Pacific Smiles Dental – (02) 6247 0224 / (02) 6293 2700 / (02) 6260 6400 / (02) 6251 5100 / (02) 6282 8100 / (02) 6284 4700 / (02) 6250 5400.
nib Dental Care Centre – 1300 345 300.
Smile Sensations – (02) 6295 2188.
Maven Dental – (02) 6251 5454.
NorthSide Family Dental – (02) 6242 7777.
Shine Dentists – (02) 6242 6666.
St Lukes Health – 1300 651 988.
Precision Dental Care – (02) 6156 4624.
O'Connor Dental Surgery – (02) 6162 1310 / (02) 6108 3735.
Weston Dentistry – (02) 6287 2889.
Positive Dental Health – (02) 6162 0004.
Kaleen Family Dental Surgery – (02) 6241 5941.
Lasting Impressions Dental – (02) 6249 1689.
If there is not a no-gap Dentist near you on this list, you can simply hop on Google, and search for a "no-gap Dentist near me".
This will point you in the direction of one in your area.
Dental Costs in the City Compared to Greater ACT
The average price for a dental procedure can vary largely from Dentist to Dentist.
This is because there is no set rate for a Dentist to charge for their treatments, so they will charge different prices due to a number of factors, such as;
Where their practice is.
The methods and materials they use, and
Their operating expenses.
We found this great article that demonstrates how the price of implants in Canberra can range anywhere from $5500 to $30,000.
It is possible, however, to save money on dental treatments in Canberra.
You may just need to spend some time looking for affordable dental work.
A good way of doing so is by looking around different Dentists' and comparing their prices.
Luckily, most Dentists' have made this easy – they have set up their website with their prices advertised, or at the very least allowing you to ask about their prices online.
If this fails, calling around to compare prices is another option.
You will find that a Dentist in the same Council can charge up to hundreds of dollars more for the same service, so it is worth your time and effort.
If you go outside of this Council, and into the greater areas of the ACT, the prices get even more costly.
Rural, regional, and remote areas of the ACT have less private dental clinics, and so those that are available can charge more.
It is worth noting that the Government has provided funds for public dental services for those that are financially or socially disadvantaged.
To find out if you are eligible for these services, and its pros and cons, feel free to view our post – Dental Hospital Costs – The Research Is In.
Following this, you can see what services are offered in Canberra if you visit the ACT's health department website.
Dental Teeth Cleaning Cost in Canberra
$257 is the median cost to have professional teeth cleaning service performed in Canberra.
When looking at the state, ACT has an average of $307.41. See below..
Though, there may be occasions when your Dentist will ask you to come back for a follow-up visit, where they will do a "rescale".
This is another appointment, so you will have to pay again.
On other occasions, your teeth may require a deep clean, rather than a general clean.
These procedures can cost you more, as they are charged per tooth.
If you would like to learn more about all these procedures, such as when they are necessary, feel free to view our post – Dental Costs for Teeth Cleaning – All Your Options Listed.
Conclusion
If you want to try our Dental Cost Calculator and get the average costs for any dental work in the ACT, simply click here.
The prices we use in our Calculator are those from the assessment that is done once per annum by the ADA.
So, we bring-up-to-date our Calculator every year with the most recent costs to complement those that the ADA receives.
You can put your faith in our Calculator.
Have you had a dental clean recently?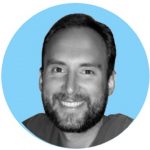 By Andrew Adams
Created at October 27, 2020, Updated at September 30, 2021