Periodontist Dental Costs – Are you Going to Pay More?
Periodontist Dental Costs – Are you Going to Pay More?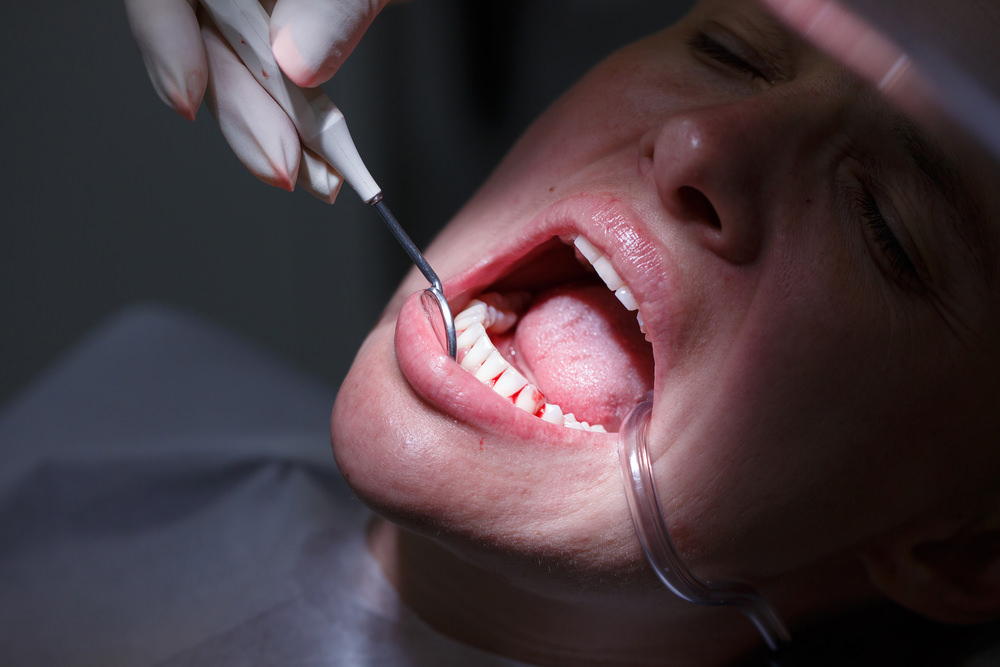 If you have a gum disease that needs treatment, has it left you wondering, how much more are periodontists' costs over a regular Dentist?
A Periodontist will cost, on average, 20 – 30% more than your regular Dentist.
They are a specialist in diagnosing, treating, and preventing gum diseases and associated treatments.
Today, I will discuss, amongst other things, when it is necessary to see a Periodontist, rather than visiting your regular Dentist.
What Qualifications do Periodontists Have Over a Regular Dentist?
In Australia, a qualified Dentist in Australia who can legally practice must:
Complete an accredited university degree in Dentistry.
For example, straight from high school into a double degree of Bachelor of Science/Doctor of Dental Medicine.
This 7-year degree requires an ATAR (HECS) score of 99.6.
OR
Complete an eligible bachelor's degree, then apply for postgraduate entry into the Doctor of Dental Medicine.
Most entrants take this route, which is a 4-year degree.
Register with the Dental Board of Australia.
Once a degree in dentistry has been obtained, prior to practicing, the Dentist must register with the Dental Board of Australia.
Re-register every year.
To keep practicing, they must renew their registration with the Dental Board of Australia yearly
They must also do at least 60-hours of Continuing Professional Development (CPD) on a 3-yearly basis
The CPD ensures they continue to provide high-quality care for patients in all aspects of Dentistry.
A Periodontist will follow this same initial route. However, after their first years at university, and a minimum of 2 years at a general dental practice, they will complete an additional 3-years of university-based training, such as the Doctor of Clinical Dentistry (Periodontics).
This thorough tutoring will focus on diagnostic, surgical, and non-surgical services, all directed at enhancing periodontal health
What Treatments do Periodontists Offer?
A Periodontist specialises in identifying, putting a stop and tending to problems with your gums, and the supporting tissues of your mouth.
These are known as "Periodontal Diseases".
The symptoms of periodontal diseases, such as periodontitis, are:
Over time, when only using a brush to clean your teeth, plaque and calculus will build up between them, around your gums.
If you take no notice of this, the bacteria that live here will grow in number, and a more problematic species will begin to occupy the deeper areas.
In time, this will cause heavy swelling of the soft tissue that surrounds your teeth, which can lead to tooth loss.
A periodontist can successfully aid you in overcoming this by using ultrasonic technology and dental instruments that were specifically designed to get rid of the deeper debris.
This thorough, detailed, deep cleaning of all the gum crevices and teeth will enable the gums to mend.
But that's not all – a Periodontist is a trained dental specialist, so can complete the below treatments for you.
Minor Surgery
Periodontists can perform many minor oral surgery procedures, such as:
Soft tissue grafts – This will restore areas of the gum that have been damaged, resulting in recession and sensitivity.
Amendments to the contours of the gum – i.e. Improving the smile by making it more symmetrical.
Tongue-ties – A Periodontist can rectify those who are 'tongue-tied'.
Regenerating ridge tissue – So a dental implant can be positioned.
So, a Periodontist may have the knowledge to fix any odd lumps and bumps in your mouth that is making you self-conscious.
Dental Implant Placement
During their specialist training, a Periodontist is taught about placing dental implants.
Their everyday work includes surgical methods to allow the treatment of the soft and hard tissues that support the teeth.
So, if you have problems with the supporting tissues of your teeth, a Periodontist is the specialist who can place your dental implant.
Crown Lengthening
Many people feel embarrassed about having a "gummy smile".
This can be an issue with the ratio of gum to tooth structure that can be seen when they speak or smile.
A Periodontist can discover the primary cause of the issue and suggest solutions.
For example, if the teeth are 'hiding' under a surplus amount of gum, then the Periodontist can display the perfect size of your teeth if they remodel or eliminate the surplus gum and accompanying supporting tissues.
This procedure is deemed a very small oral surgery.
It can be performed in the dental chair with the slightest amount of anaesthesia, and you can walk away happy with your smile.
How Long are These Treatment Plans Usually (How Many Recurring Visits Are There)?
Many treatments with a Periodontist can require recurring visits.
Though, this does depend on the severity of the disease and the individual.
If you only have a case of slight gingivitis, usually root planing will be done in one appointment.
But if you have a more severe periodontal problem, the Periodontist will recommend more visits, as this disease can reoccur.
Generally, the Periodontist will do a deep clean, called a scale, on a quarter of your teeth upon every visit.
This is generally performed under local anaesthetic and produces a clean environment where your gums can regain their health.
Though, some people will require surgery to ensure their teeth are completely clean and a better environment is produced.
When your gums have healed, most people will need to revisit every 3 – 6 months for maintenance treatments.
However, exactly how regularly you will need to attend these appointments will be customised to your individual needs.
The Periodontist will:
Use the latest technology to professionally clean your teeth, to stop the infection from coming back
Make sure that you are cleaning your teeth at home effectively and offer recommendations
It is highly important you attend these maintenance visits to preserve the health of your gums.
Does Private Health Insurance Cover Periodontal Treatment
Some private health insurance will cover periodontal treatment.
Basically, if you have a higher level of Extras cover, that includes Major Dental, you may be able to claim for Periodontics.
What are the Best Providers to Cover You
Feel free to read our article – Dental Insurance – The Australian Guide. This will give you all the information that you need for dental insurance.
Though, it is important to note that the providers MUST offer major dental for periodontics to be covered. These are:
Do You Have to Visit a Periodontist?
Your regular Dentist can take care of most of your dental needs.
If your gum disease is only at an early stage, you only need to visit a Dentist.
But for some specific dental issues, they may refer you to see a Periodontist.
Likewise, if you become aware of these diseases developing, you can book yourself an appointment with a Periodontist.
Or there are a few more reasons you may need to visit a Periodontist.
Factors that may affect your need for periodontal treatment include:
Genetics (a history of gum disease in your family).
A potential connection between gum disease and heart disease.
Other medical conditions such as diabetes, or heart issues.
If you are pregnant.
Ignoring your bleeding gums.
Not flossing a bare minimum of once per day.
Not attending your regular dental check-ups.
Smoking.
These factors can significantly affect certain gum diseases and decelerate how quickly things heal.
As Periodontists are specialists in gum health, they are better suited to treat any potential medical conditions.
They are also a more suitable choice if you require complex cleaning, or your gums and surrounding tissues to be prepared to be restored in the future.
Feel free to read our post – Periodontal Treatment: Why You Need a Periodontist,  which explores this in detail, including the warning signs telling you when to visit a Periodontist.
Conclusion
A Periodontist is a Dentist who has trained for an additional 3 years at university.
This extra training lets them specialise in gum care.
While your Dentist can perform most dental treatments, without a doubt there are some individual cases that need this extra level of knowledge.
So, even if your symptoms are not severe, get yourself checked out – you do not want your gums to decay, as this can be extremely painful and costly.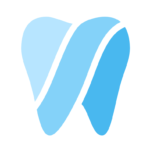 By Dr Veronica Roller
Created at September 28, 2021, Updated at September 28, 2021