Dental Costs – Know The Costs Before Visiting The Dentist
Dental Costs – Know The Costs Before Visiting The Dentist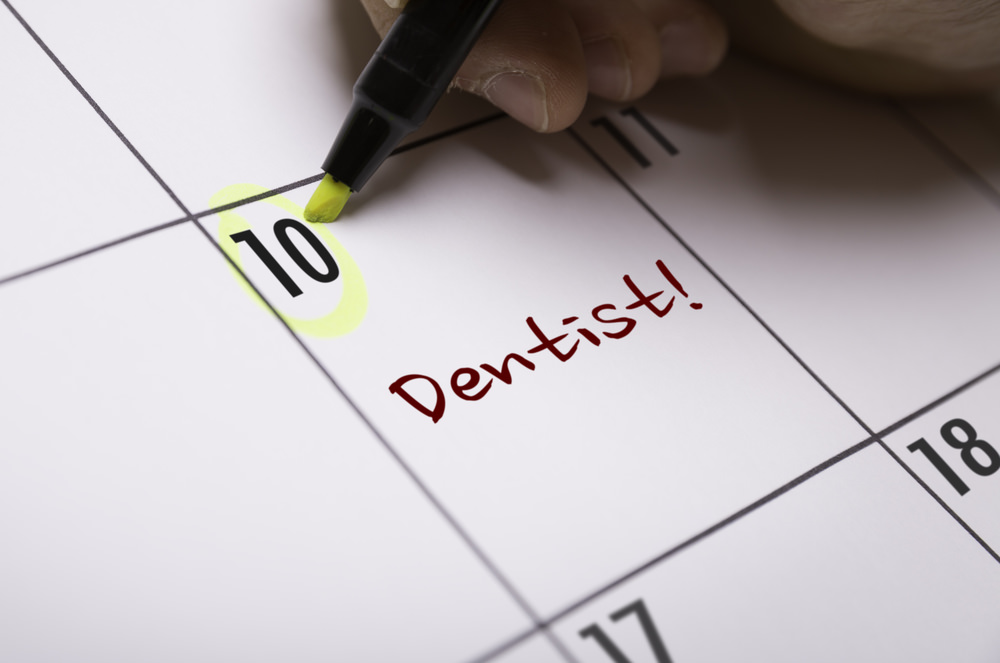 When visiting the dentist, it's important to know what costs you may be faced with for any treatments you may require.
Dental costs differ between states and territories, however, you can easily obtain a price list from the dental clinic of your choice before you visit.
This is available by simply asking the clinic. You can also gain an understanding of the approximate costs using our Dental Cost calculator.
How To Lower Dental Costs?
The key to lowering dental costs is to compare price lists and to consider visiting dental clinics who will provide a free consultation for cosmetic work (only).
In most cases, you will pay a consultation fee on your first visit. You will then be provided with a treatment plan that you can decide to accept or reject.
You can also choose to visit at different times to split up the cost of each service.
You can also choose to ring other dentists in your area to find out if their price is less or more.
When looking at the costs of your required dental services, you should also find out which are covered by private health insurance.
If you are eligible for public dental care, you should also find out what you are able to claim on Medicare and your limits.
In this instance, you must be eligible and often visit a public dental clinic prior to a private dentist.
Ideally, you will be well informed on what dental services you require, which clinic provides the best quality care for the price, whether you have private health or are eligible for public health care.
This will assist you in making the right decision and maximising your savings.
Average Dental Costs Across Major Cities?
Dental costs across major cities differ just like those across states and territories in Australia.
This is because there are no standard fees and prices for services that dentists must charge.
This could mean that a patient receives five different treatment plans and prices from different dentists.
Dentistry in Australia is regulated by the Australian Health Practitioner Regulation Agency (AHPRA) but only covers registration standards, guidelines for professional practice and code of conduct.
The focus from AHPRA is on quality of care, not on pricing.
The Australian Capital City (ACT) and Tasmania tend to have the highest average fees and New South Wales (NSW) and Queensland appear to be on the lower end for pricing.
For example, the average consultation in the ACT costs $79.07, but will only set you back $62.00 on average in Queensland.
You will also pay more for a root canal and filling in the ACT and Tasmania than in other states and territories.
Of course, clinics located in the major city of each area may also charge more, as will specialists.
Again, the cost will also depend on your access to a private health fund or eligibility for public dental care.
Those eligible for public dental care are usually holders of concession or health care cards.
Those also receiving certain family assistance benefits will allow their children aged two to 17 to access dental care under certain financial caps.
Dental Appointment Costs
Dental appointment costs will differ depending on location, the type of clinic (specialists will charge more) and their individual decisions on pricing.
Preferred providers for certain health funds may also have different pricing structures, as will those that advertise as having low or capped pricing.
You will find these mostly in suburban areas that are home to many families.
Most dentists will charge you an appointment fee, regardless of what you are visiting for.
The only time most dentists may offer a free consultation is for cosmetic work.
Those with private health cover may receive one free checkup and clean a year as part of their cover.
This is the same for children eligible to attend a mobile or school dental clinic.
Any other fees are usually part of a treatment plan the dental clinic provides you after completing a routine checkup.
Your appointments can then be staggered to save on costs, with the dentist advising you of the most pressing treatment to be done first.
Emergency appointments will differ in price, particularly if you require treatment on the spot due to pain or severe damage.
A general checkup and tooth clean can cost anywhere up to $335 in Australia – with large differences in costs.
Smile.com.au tells us that a checkup and clean in Queensland may cost an average of $218-$326, whereas the same service in Northern Territory can cost $338-$3362.
Dental Consultation Costs
Similarly to checkup and clean costs, dental consultations can also vary greatly between locations in price.
A general consultation may consist of covering your dental history, performing a dental exam to look for concerns, a clean and perhaps x-rays.
They may also be used to check on recent work completed or keep an eye on existing cavities, cracks or other issues.
For children, a dentist will also usually look at how their teeth are coming in if there are issues such as overcrowding or how teeth are growing.
You may receive a free consultation if you are looking to have cosmetic work such as teeth whitening, veneers or orthodontics done.
The cost of consultation also varies from state to state.
If you're in Queensland, you are looking at an average consultation fee of $63.36.
NSW is $62.12, NT $62.91, Victoria $64.67, WA $65.42, SA $65.75 and Tasmania $81.81.
Keep in mind that consultations can be free or receive a 50% or more rebate for those with private health insurance.
Those eligible for public care can also receive free consultations as part of their two-yearly capped allowance.
Dental Procedure Costs (Major Procedures)
The costs of major dental procedures will always differ between limits, and annual caps will apply from private health fund and public health care.
Major or complex dental treatments may include root canals, crowns, veneers, bridge, implants or dentures, oral surgery for prostheses, jaw injuries or non-tooth related oral surgery.
Whether or not your chosen dental clinic can perform some of the above is also a question.
Not all dental clinics will perform surgery and they may refer you to a specialist or another clinic.
Your dentist will provide you with a treatment plan after your consultation.
This will provide you with the treatments they recommend, the cost and whether or not they can complete these.
If you require a referral, they will speak to you during your consultation.
It's also important to understand whether your private health cover covers the treatments and if there are any waiting periods that apply.
The cost of a root canal differs from area to area.
In the ACT, you may pay $1128.15 for a root canal.
NSW may cost $1024.76 and Queensland may cost you $1026.31.
In comparison, WA charges an average of $986.97 and SA $998.40 for the same treatment.
It's important to understand the treatment you require, the complete cost, any rebates or assistance you are entitled to and what the payment options are.
You may find that your dental clinic offers different payment options such as interest-free instalments for major dental work with a minimum cost.
Dental Emergency Costs
Dental emergencies can happen at any time of the day or night and may not be impacted by a lack of routine care.
Emergencies are stressful and you should always have an idea of where your closest emergency dentist is.
Having an understanding of key costs is also something that will help you in an emergency.
Choosing the right dentist is important in an emergency. If you can ask the dentist when you book your appointment for an approximate cost, then you should do so.
Of course, you should take this as an estimate as they have not examined you yet.
Dental emergencies could include a broken tooth, extremely bad toothache, bleeding from the mouth, infections or swelling and other similar concerns.
You can sometimes visit a hospital's emergency department if the pain is unbearable or there is a serious injury (split lip or wound) or severe bleeding.
Some dental clinics will also provide after-hours emergency care, so it's important to understand where your closest emergency dentist is located.
Costs for emergency treatment such as tooth removal will vary from dentist to dentist and by location.
For example, in the ACT, you will spend around $111.76 (minus after-hours fees if applicable).
In NSW you are looking at around $94.20, NT is around $107.33, QLD $89.87 and Victoria $95.55.
You can view more of these costs at dentalaware.com.au.
It's important to note that you may be charged a higher cost if you visit outside of hours, and major trauma or multiple tooth injury will cost more.
You should also understand what your private health cover will assist within an emergency and whether or not you are eligible for any public care.
In an emergency, it's important to have an understanding of your options for dental care.
This will be assisted by thinking and planning ahead.
Locate your closest after-hours dentist, have a rough understanding of the costs, understand your private health cover or public dental care access and payment plans at that particular clinic.
By having an emergency dentist on speed dial, you will minimise additional stress on you during an emergency.
Always remember you can ask questions when booking an appointment and during the consultation to make sure you will have no nasty surprises upon payment.
Conclusion
There are many factors involved when thinking about dental costs and how to lower them.
The best way forward is to firstly start with what treatment/s you need and get a treatment plan from your dentist.
If you are happy with their service and cost, wonderful!
But if you feel you might want to look around for a better price, you are perfectly in your right to do so.
Our dental cost calculator is a great free tool to give you the average cost in your state, for any treatment. From there you can call around to dentists near you or search online for a price point that works for you.
Should you have private health insurance, a lot of dental treatments may be covered as well, so it's important to know what you are entitled to. Read your policy and understand it.
The biggest factor in dental costs, without a doubt, is knowledge. If you have time, take it and do a little research, you will be surprised where you can save money.
Do you have any tips to save money at the dentist?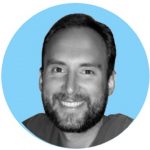 By Andrew Adams
Created at November 04, 2020, Updated at September 28, 2021