Which Dental Insurance Provider is the Best Value?
Which Dental Insurance Provider is the Best Value?

Dental Insurance… You're not the only one who doesn't enjoy, let alone fully understand, trying to comprehend its' mind-boggling process.
It's like a rollercoaster, with its ups and downs, ins and outs, all leading to a rule that says – "the less you spend, the less you save. The more you spend, the more you save."
Say what now? So, just how do you have your cake and eat it too?
Well, that's where I come in.
To save you from being overwhelmed by the amount of insurance providers on the market, let alone the amount of plans they provide, today's article discusses the best insurance providers, the different levels of cover, the different categories, all to help you get the best value for your money.
Trust me when I say, it's worth a read.
Every dollar you spend is valuable – the right dental insurance coverage can save you up to 100% of your costs on a visit to your Dentist – that's right, at times you might find yourself spending nothing at all!
Choose the wrong dental insurance, however, and you might be spending your money on a provider that will not cover you for procedures when you need them urgently.
Read on and learn how to choose wisely.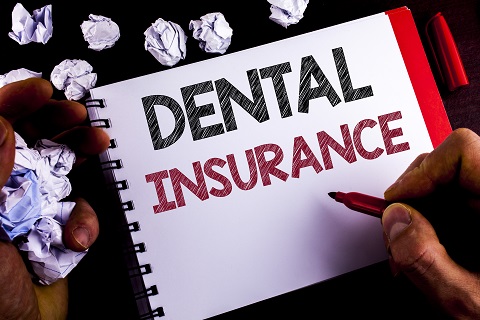 What is Dental Insurance, and how do I know what type to choose?
Firstly, a little information on just exactly what Dental Insurance is.
If you need more insight, see our article Dental Insurance for the all-inclusive guide (link out to article Dental Insurance).
Dental Insurance is an additional extra that you can choose to have as part of your private health insurance. Look for it underneath the funds' "Extras" policies.
There are two levels of Dental Insurance – before deciding on an insurance provider, it's very important you choose what level of cover is best for you;
General (Minor) Dental
This is the most basic policy, and it only covers dental treatments that are thought to be preventative for your teeth – if your teeth are generally in a good condition, these treatments will ensure they stay healthy.
Treatments include regular check-ups, scale and cleans, fluoride treatments, oral examinations, x-rays, tooth extractions, wisdom tooth removal and small fillings.
I suggest you choose Minor Dental insurance if you are young, healthy, with an uncomplicated dental history and your teeth are in good condition.
You should also know that you are only going to require Minor Dental work, both now and in the future (if you need help figuring this one out, just discuss it with your Dentist).
Major Dental
Major Dental is a more comprehensive level of cover, generally included under the higher level of Extras cover in any insurance policy.
The procedures included in Major Dental are the more restorative type – so as well as receiving all of the treatments that fall under Minor Dental, you covered for procedures that restore damaged, decayed or missing teeth.
These include endodontics (root canals), periodontics (the treatment of gum disease), veneers, crowns, bridges, dentures, and orthodontic works.
I suggest you choose Major Dental insurance if you are looking to protect both yourself and your family, if you have noticed the state of your teeth declining with your age, or if your teeth are just not in a good condition.
What Should I Consider when Looking at the Dental Insurance Provider's Policy?
There are a number of factors that you must consider before choosing your level of dental insurance.
This list will help you choose the dental insurance provider that is going to provide you with the best value. You must take a close look at;
Your Claim
Are you claiming as an individual (a single person), a couple, a family, or a single parent?
Your level of insurance should be decided based upon your entire family as a whole.
The bigger your family, the greater the potential for expenditure, especially if your children require any orthodontic treatments such as braces.
It may offer more protection to you, your family and your finances over the long-term to be protected by a higher level of dental cover.
The Maximum Benefits
Most funds will generally have a maximum benefit limit that you are entitled to claim every 12 months.
Ohers have no benefit limit on certain extras coverage (such as routine check-ups).
Another way the general rule of thumb goes – the lower the limit, the less you will benefit. The higher the annual limits, the more you'll save.
Out-of-Pocket Expenses
Always ask what out-of-pocket expenses (also known as your gap-fee) will be for your dental procedures.
Sometimes the Minor procedures will be paid for in full by your insurance provider, but it is more common for them to cover 75-80% of the bill for Minor Dental, and up to 50% of the bill for Major Dental.
You will then be left be to pay the remainder.
To gain a good idea of how much you will benefit from your fund, try picking 5 dental procedures (some minor, some major) and ask the health insurance providers you are considering what your gap-fee will be.
Or find out how you can waiver this gap-fee altogether underneath our "Special Offers" section!
Waiting Periods
Make sure you take notice of how long your insurance provider expects you to wait before you can make a claim on any dental procedures.
Some will have a 2-month waiting period (for Minor Dental) while others a 6-12 month waiting period (for Major Dental).
Try and look for those with the shortest waiting periods – you can also see how you can make these vanish completely under our "Special Offers" section!
What sort of "Special Offers" Should I keep a Lookout for?
Your insurance provider companies will often offer various "freebies" to try and gain new members. Keep a lookout for;
#1 Priority dental appointments – Members of this dental plan will get preferential treatment when they visit their Dentist.
#2 Waiting periods – Are you willing to wait the 2 months until you can start claiming back on your Minor Dental work?
If not, keep your eye out on the market for companies offering waiting period promotions.
Generally, you can quite easily find companies that will offer you no waiting periods at all on Minor Dental work! It is, however, hard to find companies that offer no waiting periods on Major Dental, due to the price of the work.
#3 Look for a provider offering a "no-gap" option – That means no out-of-pocket expenses for you, your provider will pay 100% of the price of the certain procedures, as long as you use a Dentist within their network!
That's not much of a price for you to pay, in order to pay no price at all!
And The Best Dental Insurance Provider Goes To…
Ok, so here comes the hard part – exactly how do you find the best value for your money amongst all the insurance providers in the market?
Well, firstly, we've broken it down into categories for you. By now you should know what you're looking for, so start exploring!
The Best Dental Insurance Provider for Minor Dental
Company – AHM www. ahm.com.au
Cost – $12.85 per month
Waiting Period – 2 Months
Best For – Those who would prefer to pay a little less and only need minor dental.
Annual Limits – $400 per person, $800 per family
Company – Health Insurance Fund of Australia (HIF) www.hif.com.au
Cost – from $25.20 per month
Waiting Period – 2 Months – BUT they will waive your waiting period if you come from another health fund over to a similar plan!
Best For – Those who don't mind paying a little more to be able to claim more back on minor dental only.
Annual Limits – Unlimited on routine dental i.e. check-ups. Other Minor Dental ranges from $750 (first year), then increases by $100 per year.
The Best Dental Insurance Provider for Major Dental
Company – LaTrobe www.latrobehealth.com.au
Cost – $33.15 per month
Best For – Those who'd prefer to pay a little less but still benefit from major dental.
Waiting Period – 3 to 12 months, depending on procedure
Annual Limits – Unlimited on Minor Dental. Up to $1500 per year on Major Dental.
Company – Australian Unity www.australianunity.com.au
Cost – $117.05 per month
Best For – The most claims and lesser waiting periods!
Waiting Period – 0 to 12 months, depending on the procedure.
Annual Limits – Unlimited on Minor Dental and between $500 – $800 per person/per year on major Dental. They also offer No-Gap Dental Cover!
Please also help yourself to explore other options.
Below are prices you can expect to pay for singles, couples, families and single parents for some of the best companies on the market;
Conclusion
Unfortunately, Australian health insurance providers do not provide full rebates for patients needing major dental work – it's considered just too risky due to the cost of the procedures.
However, dental insurance is still worth the price you pay.
It exists to ensure you upkeep your dental work (particularly Minor Dental works, or preventive treatments), or to make sure that you're protected in case of unexpected costs for Major Works that can be very expensive!
To make full use of dental insurance, ensure that you;
Always use of the free regular check-ups and subsidies on your Minor Dental care!
Don't leave choosing a dental health plan until it's too late – Find a policy NOW and start using your preventative dental care benefits.
Always read the fine print – Make sure you're getting the best benefits for you and your teeth. Hopefully what you've learnt today should help!
Is there a health insurance company that should be recommended? Let us know in the comments below!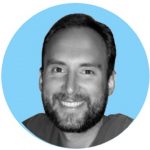 By Andrew Adams
Created at July 30, 2019, Updated at December 13, 2020