Dental Cover with No Waiting Periods
Dental Cover with No Waiting Periods

Have you ever forgotten to read that fine print on your dental insurance policy?
Maybe you've booked straight in to have a procedure performed, only to find out that you weren't allowed to claim back on your benefits at all?
That, my friend, is called a waiting period, and they exist from anywhere from 2 to 12 months on most dental insurance coverage.
In simple terms, it's the amount of time your fund expects you to wait before you have any type of dental procedure performed.
The way it generally works is, the more complex and expensive the procedure, the longer the waiting period.
Rest assured though, there are ways to minimise your waiting periods, or even have them waivered altogether.
Today I will discuss with you exactly how waiting periods work, so you are (hopefully) never left to pay fees that you are unaware of again.
I will also show you how you can find dental insurance where you do not have to wait before you have procedures performed – that's right, policies where there are no waiting periods AT ALL!
What are Waiting Periods?
A dental insurance waiting period is the length of time that you must wait after purchasing your new health insurance plan, before you can use your dental benefits. You will find that they do exist on most policies.
During the waiting period, the insurance provider will not allow you to use any of your rebates – that is, they will not pay any of your benefits towards certain procedures.
Many factors come into exactly how long your waiting period lasts, including the type of plan you have purchased and its fine print (always remember to read the fine print!), but in general, waiting periods tend to last for;
General dental – Waiting periods can be relinquished altogether (and I will tell you how to make this happen a little further on in the article), meaning you can use your dental insurance straight away. In other cases, they may last as little as two months.
Major dental – Waiting periods generally vary anywhere from 6 to 12 months depending on your funds' policies and the complexity of the procedure.
After the waiting period is over, you can utilise the funds' benefits limit in full.
Why Do Waiting Periods Exist?
If there were no waiting periods, people could take advantage of the system.
For example, they could immediately take out private health insurance, or upgrade their existing health insurance plan, as soon as they knew they needed an expensive treatment.
They could also do the same if they had a lot of dental procedures that they knew they needed performed that they wanted to get covered under insurance, and then later just cancel their insurance policy.
Either way, this misuse of our private healthcare system would lead to you and I paying much higher premiums for our private health insurance – so, in a way, waiting periods are there to actually protect us from paying more in the long-term.
How Can I Get a Better Deal on Waiting Periods?
There are many ways you can get a better deal on waiting periods.
These include;
Waiting Period Promotions
This is a form of marketing in order to attract new members to a health fund.
A waiting period promotion will waiver all waiting periods on services such as general dental – meaning you can claim straight away on certain procedures!
Generally, you will find companies offer no waiting periods on general dental, but it is hard to find companies that offer no waiting periods on major dental, simply due to the price of these procedures.
Typically, 2 to 6-month periods are waived off these procedures instead, and it is very rare to find an insurance provider that will waive any longer than this.
These deals are most common throughout March and April, as this is when health insurance providers generally increase their premiums.
However, please be careful when choosing these promotions – remember these offers have been designed specifically to attract new customers, and so tend to have quite strict Terms & Conditions.
Make sure you read all the fine print, double check that it covers you for what you need and compare policy prices – all to ensure it is worth switching providers to waive your waiting period.
Consider Dental Plans
If you are not willing to wait, you can always consider a dental plan instead of dental insurance.
Dental plans will offer you discounted prices at the dentist simply by paying an annual membership fee, and have absolutely no waiting periods whatsoever.
To see if a dental plan interests you, try visiting;
Change Insurance Providers
If you already have or have had dental insurance, and are just looking at changing insurance providers, present this information to the new dental insurance provider that you are considering.
If you are applying for the same, a similar, or a lower level of cover, they may be willing to waive the waiting period, especially in cases where there has been no break in your coverage, in order to gain you as a member.
This is known in the industry as "portability" and is very handy if you are looking to get a more suitable level of cover.
Please note though – it typically does not apply if you are looking to change to a higher level of cover, in this case you will have to serve your waiting periods all over again.
Change Your Current Cover
If you already have private health insurance, it may be worth speaking to your insurance provider.
In some cases, if you switch to a similar or lower level of cover with your current provider, you can receive a special offer which will waive all waiting periods.
Whatever policy you end up choosing, remember – the maximum amount of time allowed on any waiting period is 12 months, so always try and look for something with a shorter timespan than this.
What Should I Do If a Dental Procedure is Not Covered?
If you require a dental procedure, but it is still not available to you under your dental insurance waiting period, the best thing you can do is speak to your Dentist.
They may be able to provide you with other options to help you manage the cost, such as a discount or a payment plan.
A lot of Dentists are even using Afterpay these days so you can have the work done upfront but pay it off slowly.
Waiting for the waiting period to be over so you can use your benefits for any major dental work that you require might not be the wisest idea – remember, your health is the most important factor.
By speaking to your Dentist, you will be able to get their professional opinion, but generally most dental insurance plans that are limited by a waiting period will only cover up to 50% of any major dental work.
Thus, letting your problem get worse whilst you wait to be able to use your rebates may actually end up costing you a lot more than you expected – simply put, you will be left with a far bigger gap-fee for the more expensive procedures you may have to undergo.
To find out whether it's really worth your wait, check the fine print on your contract and do the maths.
Your dental insurance plan also includes a benefits limit – that is, the maximum amount payable for every procedure, so checking these numbers will help you find out whether the waiting period is costing you anything.
Conclusion
A waiting period on your dental insurance is the length of time that you must wait after purchasing your new health insurance plan, before you are allowed to use any of the dental benefits for your procedures.
You will find that they do exist on most policies. Typically, most tend to last for 2 months for general dental procedures, and 6 to 12 months for major dental procedures.
However, you will know by now that there are ways that you can waive portions of this waiting period entirely – the most common being finding private health insurance companies offering Waiting Period promotions.
This may waive your general dental waiting period entirely and cut the length of your major dental waiting period by 2 to 6 months.
However, if considering this offer, please ensure that you read the fine print – look into how the premiums compare with the rest of the market, which dental procedures have their waiting period waived, whether the offer provides the level of cover you need and just how strict the regulations of the policy are – you may find it's not worth it just to waive a waiting period.
Instead, you can try considering dental plans, changing insurance providers, or changing your current level of cover – all other ways to help you waive that irritating waiting period altogether.
Do you have any stories about waiting periods?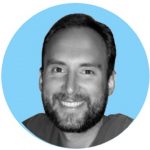 By Andrew Adams
Created at July 31, 2019, Updated at March 06, 2020