Mouthwatchers Travel Toothbrush Review – A Compact and Convenient Way to Brush!
Mouthwatchers Travel Toothbrush Review – A Compact and Convenient Way to Brush!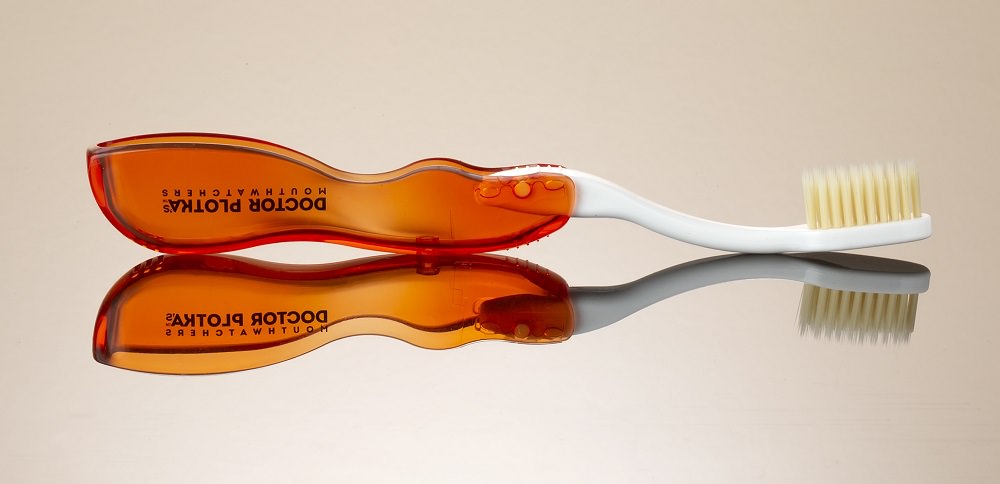 If you are looking for a foldable and compact toothbrush then check out this Mouthwatchers Travel Toothbrush.
Designed by Doctor Plotka in the United States, it has some very special features that I will run through with you shortly.
Convenient and well made it is a toothbrush worth using.
I review this foldable travel toothbrush in detail.
Let's go!
Disclaimer: Dental Aware Pty Ltd owns the rights to sell the Mouthwatchers toothbrush in Australia. This review is my personal opinion as I've tested and used these toothbrushes for many years.
Pros
A easy and convenient foldable handle that protects the bristles while stored.
Eliminates 99.9% of bacteria that builds up on bristles in 6 hours due to our proprietary silver bristle technology aka antimicrobial.
1000's of flossing Bristles that are long, and soft with 1 micrometre diameter tips.
Cons
Slightly smaller bristle head than the Mouthwatchers adult toothbrush.
You need to make sure you wash the brush after use to clean out the toothpaste residue.
Technical Details
Dimensions

Packaged Product Dimensions: 23 x 3.8 x 2 cm, Boxed-product Weight: 26g

Notable Materials

Advanced PBT polyester Bristles

Manufacturing Country

Korea
Full Review
The Travel Toothbrush by Mouthwatchers has many great features.
The first is that it's foldable and extremely compact.
This makes it wonderful to carry with you either on a trip or simply day to day. Dental hygiene hasn't been this convenient.
Secondly, as with all Mouthwatchers toothbrushes, they are antimicrobial due to their Nano-Silver technology which is embedded within the bristles of the brush.
Importantly the silver is not coated onto the bristles.
They also have flossing properties to them as the bristles are 1/100th the width of a human hair.
This enables the 1500 plus bristles to reach every part of your teeth and gums.
It really is a remarkable design.
First Impressions
The folding function is great and is very easy to open and close.
The travel toothbrush is very lightweight and feels right at home in the palm of my hand.
There is a slight bend to the brush which allows you to get to the back teeth better.
The way it is designed the bristles are protected when it is closed keeping all bristles intact and ready to be used.
A great point to mention is that Mouthwatchers brushes are clinically proven to eliminate 99.9% of all bacteria after each brush (6 hours after use).
I would recommend leaving the travel toothbrush open to dry before closing it shut.
Helps air out the bristles.
Packaging and Design
The Doctor Plotka's Mouthwatchers Travel Toothbrush comes in secure packaging.
Information is clearly labelled on the front and back.
The travel toothbrush has an ergonomic shape to it, even when you open it up, the design is appealing.
Mouthwatchers Travel Toothbrush List of Features
I will list all the stand out features below that make this toothbrush one of the most compact, convenient and effective toothbrushes on the market today.
Foldable design that is compact and easy whether you are travelling or just in need to save space for your dental needs.
Eliminates 99.9% of bacteria that builds up on bristles in 6 hours due to our proprietary silver bristle technology.*
Revolutionary Flossing Bristles™ – long, soft bristles with 1 micrometre diameter tips. Our bristles reach deep into teeth grooves and the periodontal pockets (area between tooth and gum) for superior cleaning, while harder inner bristles ensure complete cleaning of the outer surfaces and massage the gums.
Sleek and stylish handle
High quality construction
PBT Bristle material outlasts traditional nylon used in competitive brushes
1000's of bristles per brush!
Price, Valve and Product Range
The recommended retail price for the Mouthwatchers Travel Toothbrush is $10.95.
For all the features that this toothbrush comprises, it offers value for money.
If you are curious about the other products in the Mouthwatchers range, there are two others.
The Adult Toothbrush and Kids or Youth Toothbrush.
Mouthwatchers also have bundles that offer great value for money.
You can check out their toothbrush bundles here.
Mouthwatchers Amazon Ratings
The Mouthwatchers Travel Toothbrush global rating is 4.5 stars with over 420 people rating it.
72% gave it 5 stars and 17% giving it 4 stars.
That provides decent feedback to customers that it is a quality product.
The Mouthwatchers adult toothbrush gets a 4.8 star rating with over 2034 people reviewing it.
87% of people gave it 5 stars!
You can check out the Mouthwatchers Australia Amazon page by clicking on the button below.
Reviewing the Mouthwatchers Travel Toothbrush
I've tested this toothbrush for over 2 weeks.
I've made some points and expressed my thoughts below.
Usage Timeline
Initial Usage

Condition: Excellent

The packaging was well made and the toothbrush was protected.

The foldable function works well and is simple to use.

I have a small mouth and the travel toothbrush head fit is fine.

So many bristles on this brush and the are soft but not too soft.

2 Weeks of Use

Condition: Great

Brushing with the Travel Toothbrush has been great.

Still very easy to fold and unfold.

The bristles are protected and I like that.

I have noticed that you need to make sure you wash your travel brush after each time you use it as toothpaste residue can build up inside the handle area. Nothing major but worth mentioning.

The bend in the brush has helped to reach my back teeth which is a good feature.



Overall
The Travel Toothbrush that Mouthwatchers has designed works well and is conveniently created for travellers or space-conscious people.
With a foldable function that saves space but also protects the antimicrobial bristles from damage or the dental elements, it is a feature-rich toothbrush.
Does your toothbrush have antimicrobial qualities like Mouthwatchers?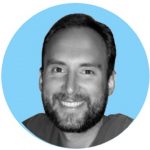 By Andrew Adams
Created at December 10, 2021, Updated at March 04, 2022