Toothbrush Holders – Ultimate Guide to Keeping Your Toothbrush Secure!
Toothbrush Holders – Ultimate Guide to Keeping Your Toothbrush Secure!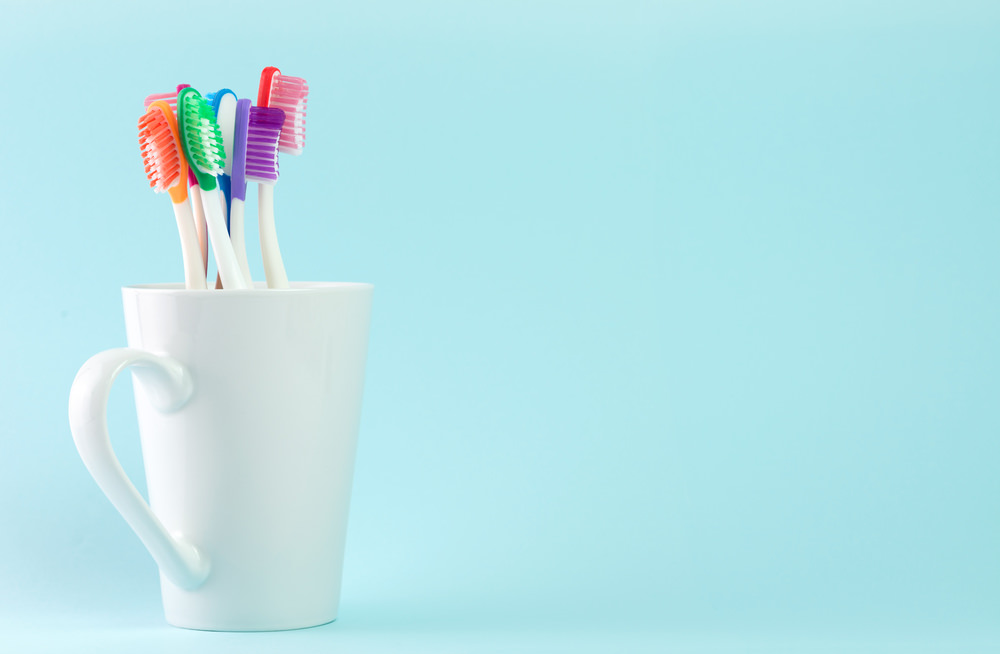 To keep your oral hygiene on point and bathroom organised, you may be thinking about purchasing a toothbrush holder.
So, what makes the best toothbrush holder?
Toothbrush holders come in a variety of sizes, materials, and styles, so you can find one that suits both your needs and your bathroom furnishings.
But the best also:
Keep your toothbrush upright when stored.
Let it dry out between uses, to fend off bacteria.
Stop toothbrushes in a shared bathroom from transmitting germs.
Today I will go over the things you should take into consideration when purchasing a toothbrush holder.
Then, I will provide you with our choice of the best suction toothbrush holders, the best metal toothbrush holders, the best eco-friendly toothbrush holders, and the best alternatives to toothbrush holders.
Let's get started, so you can find the perfect toothbrush holder to suit you.
Disclaimer: Dental Aware is supported by its readers. If you click on one of the links below and buy something, Dental Aware may make a little bit of money at no additional cost to you. We only promote products that our team truly feels will be valuable to you.
Tips of Things to Consider When Purchasing a Toothbrush Holder
If you have been looking for a toothbrush holder, you may have noticed there are a tremendous number of options out there.
So, to narrow down your search, use these tips to think about what is the best type of toothbrush holder for you.
Size
The size of the toothbrush holder refers to how many toothbrushes it can hold.
So, when shopping for your toothbrush holder, think about how many slots it will need to have, for the number of people in your family.
Also, if you have overnight guests that frequently stay and use the bathroom, think about purchasing one with extra slots.
You'll notice some toothbrush holders can only house one toothbrush, where others hold up to five or more.
Some have slots where you can also put your toothpaste, razor, comb, and other bathroom items.
These can really help clear up your bench space, and if this is of importance, think about looking for a model that has this extra storage capacity.
Material
Your toothbrush holder generally tends to sit on your benchtop or is mounted on the wall, right next to your sink.
The bathroom is also where you shower, so it gets humid.
This means that toothbrush holders commonly get wet.
So, choosing a material that is water-resistant can be important.
Stainless steel is commonly used for this reason.
We go over the benefits of choosing this under the sub-heading "Metal Toothbrush Holders".
Hygiene
One of the most important things your toothbrush holder does is keep your toothbrush clean and free from bacteria.
The design of the toothbrush holder can have a great influence on how effective it is at keeping your toothbrush hygienic.
Things to look for are:
Elevation from the benchtop, so the bristles and handle air dry, and
Ventilation, so there is plenty of airflow, which also allows the entire toothbrush to dry.
Design
What design will work best in your bathroom is also important to consider.
Think about whether a suction toothbrush holder, that you can mount on your wall or mirror or a freestanding holder is better.
Determining which layout and size best fit your available bathroom space while providing each person easy access to their toothbrush will help you decide which design is best suited for your bathroom.
For example, if you have a small bathroom, with not much free space on your benchtop, you might want to think about purchasing a toothbrush holder that has extra slots for your toothpaste, razor, and more.
Is sturdy.
Holds your toothbrush head upright.
Is easy to install.
Can fit almost any size toothbrush – adult, child, or electric.
Space saving.
For a well-rated suction toothbrush holder, reviews are pretty positive.
Most love how clean it is, with one saying "no dirty water at the bottom of a cup you can't fully clean, just wipe the vanity bench when you notice any water drips".
Metal Toothbrush Holders
Metal, such as stainless steel, is used in many bathroom accessories, as it is known to have many benefits.
These include those listed below:
Durable – Strong and hard-wearing, this material is used as it resists corrosion or staining. This makes it perfect for accessories in the bathroom that tend to get wet a lot, such as toothbrush holders.
Trendy – Stainless steel is modern and shiny looking, so sure to look fabulous in any bathroom. It carries on looking clean and bright if it is taken care of properly, and will make your bathroom look both sanitary and aesthetically pleasing.
Convenient – Stainless steel accessories are well-suited for any bathroom – your toothbrush holder will easily match your towel rails and soap dishes.
Cleaning is Easy – One of the easiest materials to clean, you can just wipe stainless steel clean with a wet cloth or sponge with warm water, and then rinse or wipe down to remove any remaining residue. It is also non-porous, so doesn't collect bacteria, making it the perfect material for your toothbrush holder.
So, our top choice for a metal toothbrush holder is the hblife Stainless Steel Bathroom Toothbrush Holder Toothpaste Holder Stand, Stainless Steel, Black, Small.
Made from food-grade stainless steel, this is easy to keep clean, won't fade or rust, and aesthetically pleasing.
Many reviews have also called it the "perfect size".
Being slim enough to fit up into some of your larger bathroom mirror cabinets, but still large enough to house four toothbrushes and a full tube of toothpaste, all in individual compartments.
These compartments can also be used to house your shaver, cleanser, comb, or similar.
It also comes with four non-slip rubber pads, which help the toothbrush holder stay firmly in place wherever you choose to put it.
Sturdy and durable, it has a one-year warranty – if you are not content with the product, they will replace it or refund you.
Many reviews have said this toothbrush holder is "easy to clean" and "well made".
One review has said that they "like that it is small and compact, and that it stands on small legs so all water drains out, keeping both the holder and the toothbrush holders dry and clean".
This is an opinion that is shared, with another reviewer saying, "This holder is nice and open, which allows any extra moisture to dry quickly.
If need be, I can simply pick up the toothbrush holder and wipe the sink".
If you don't like the colour, or you want something a little bit bigger, this is also available in silver, with 7 slots.
The hblife Stainless Steel Bathroom Toothbrush Holder Toothpaste Holder Stand, Stainless Steel, Silver, Large, is also amongst our top choices.
The difference here is that it has 7 slots, so you can fit 2 electric toothbrushes, 3 regular toothbrushes, 1 tube of toothpaste, and 1 small facial cleanser.
Silver in colour, it is still made from food-grade stainless steel, so it is hygienic, durable, and will not rust or fade.
You have the same non-slip rubber design, so you can place it anywhere without having to worry about your toothbrush falling out.
It also comes with the same one-year warranty.
Reviews on this toothbrush holder mention that they like how its design caters for your electric toothbrush as well as your regular toothbrush.
One person stated that "I used to just throw my stuff in a corner on the sink but now there's so much room on the counter.
The large size was able to hold pretty much everything I use: an electric toothbrush, regular toothbrush, two kinds of toothpaste, a pore vacuum, floss, and tongue scraper.
There's even some space leftover… The best part is that it doesn't take up space. Would highly recommend it".
Another reviewer has mentioned the "silicone/rubber (like notepads on glasses) pads so the bottom feet don't scratch and it also helps the holder to stay in place on a countertop.
It's light but sturdy! SO happy I bought this AND it's less than 1/2 the price of the one I bought at Bed Bath and this is cleaner (no pools of water collecting at the bottom) and it's easy to clean (use a dish brush)! LOVE THIS!".
Another top choice is the OXO 1286600 Good Grips Stainless Steel Toothbrush Organizer.
What makes this different from the others is that it has a cover.
Covers can be great for a countertop toothbrush holder in a busy bathroom – for example, a bathroom that is also used as a powder room for guests.
When not being used, the lid closes, so you do not need to worry – your family's toothbrushes are kept out both out of sight and clean.
Stagnant air is not a problem.
This toothbrush holder is ventilators on the top and bottom, which keeps the air circulating all throughout the holder.
This toothbrush holder can house up to four toothbrushes (yes, even electric toothbrushes), and a full tube of toothpaste, all in their individual compartments.
These can be taken out of the container, so can be easily cleaned.
Reviewers have called this "attractive", and "easy to clean".
Another review has said they are "delighted with this organizer, it is very functional and elegant; I had been looking for a brush organizer that was closed, that was eye-drawn and that was spacious and this organizer has everything I had been looking for!!!, I highly recommend it as your brushes are not out in the open, I really liked it a lot."
Eco-Friendly Toothbrush Holders
Bamboo is a great eco-friendly material to choose for your toothbrush holder – and it looks beautiful too.
We will point out though, that bamboo can get mouldy, and quite quickly.
If you follow a few simple steps, you can remove the mould, or even prevent it from getting mouldy in the first place.
Our number one choice for an eco-friendly toothbrush holder is this Green + Kind Bamboo Toothbrush Stand from Flora & Fauna.
The reasons why we love it include that it:
Is fully compostable.
Is environmentally friendly.
Adds a touch of attractiveness to your bathroom.
Has a hole underneath, which aids with any excess liquid draining out.
Many of the reviews say that this is smaller than they expected – but this is not a bad thing.
One review says they "love how minimalist it is", another that it "looks good, doesn't take up bench space and is super practical", and a "very handy little gadget!".
Alternatives to Toothbrush Holders
There are so many things you can use as an alternative to a toothbrush holder.
You can even use some things that you may already have in your cupboard at home.
You can think about using things such as:
Glasses, such as a Hi Ball glass, a Tumbler, or Wine glasses.
A Porcelain Tea Light Holder (remove the tea light first).
A Planter Pot.
Simple hook over your cupboard, or
A measuring cup.
Conclusion
I hope this has helped you determine what you want from your toothbrush holder.
Important things to remember are that it keeps your toothbrush hygienic – that is, upright, dry between uses, and doesn't transmit bacteria in a shared bathroom.
Happy shopping or even creating!
Do you use a toothbrush holder that works well?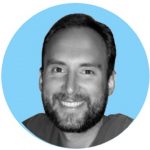 By Andrew Adams
Created at December 02, 2021, Updated at March 04, 2022