Colgate Savacol Fresh Mint Mouthwash Review
Colgate Savacol Fresh Mint Mouthwash Review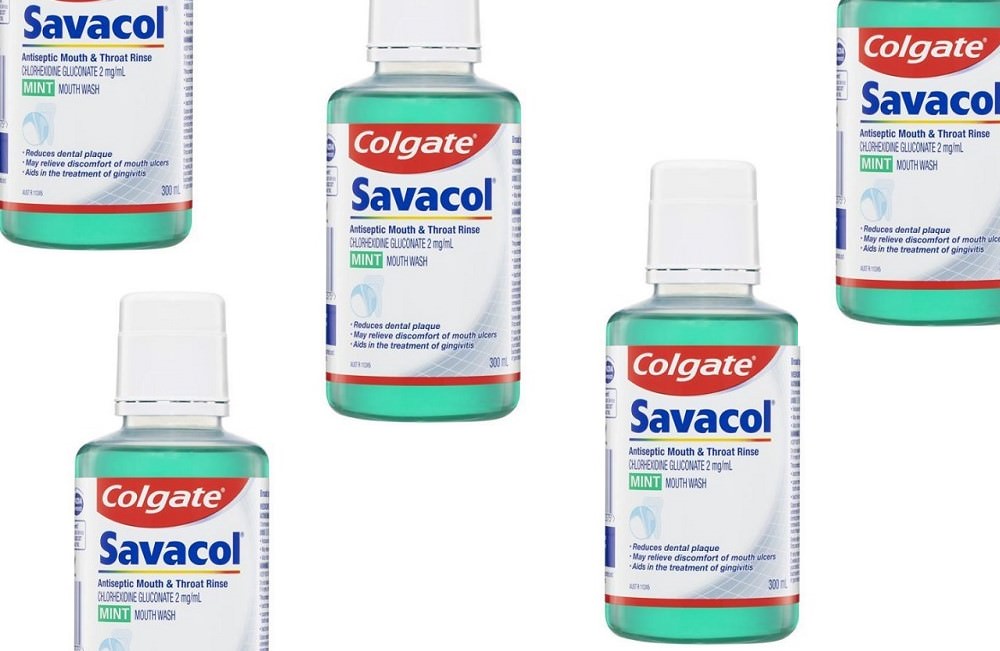 The Savacol Fresh Mint Mouthwash by Colgate provides your mouth and throat with a mint flavoured antiseptic rinse.
It contains an antibacterial ingredient that has been clinically proven to:
It may also relieve discomfort felt by mouth ulcers.
How well does it work to do all of these things?
Let's give it a go and find out!
Pros
It does have a numbing effect, one that provides an instant relief to the entire mouth.
Long shelf life – two years (but be sure to check the expiry date on the back to confirm this).
The whole family can use it – even your children under the age of 10, just a smaller amount.
Helps keep teeth and gums clean, preventing further dental problems.
Cons
The flavour is really strong – minty, with even a bit of a metallic hint.
It was hard to open initially.
Technical Details
Dimensions

300mL Bottle

Notable Materials

Chlorhexidine Gluconate, Saccharin and Alcohol.

Manufacturing Country

Australia
Full Review
Colgate's Savacol Fresh Mint Mouthwash has a strong flavour, one that you can tell has a hint of antiseptic about it.
Despite this, it is still refreshing. All in all, it is a useful and family-friendly mouthwash.
With Chlorhexidine Gluconate, it provides you with an instant numbing effect on your mouth, which can help to relieve any tooth pain you may be having.
First Impressions
The Colgate Savacol Fresh Mint Mouthwash comes in a round bottle, shaped more like a water bottle.
At 300mL, this is a great shape and size.
It was a little hard to open. But once opened, the first thing I noticed was its strong smell and flavour.
The mouthwash is certainly a lot stronger than many other types of mouthwash. It is very, very minty.
But this was not necessarily a bad thing.
After rinsing my mouth for 60 seconds, it left me feeling like I had fresh breath, and as though my mouth and gumline had been really well cleaned.
In fact, I noticed I felt my mouth felt cleaner than it did after using other mouthwashes in the past.
It also had a numbing effect on my entire mouth – teeth, tongue, and gums.
This lasted for over 2 hours – and in this time, I drank both hot and cold drinks, and ate hot and cold foods.
They had no effect on the mouthwash. So, I do think that it would relieve any discomfort being felt by mouth ulcers.
Colgate has explained that the Savacol mouthwash works as the active ingredient (1.2mg per mL of chlorhexidine gluconate in the Fresh Mint) modifies your bacterial cell wall by inhibiting the amount of dental plaque that can form.
It can also assist with treating halitosis (bad breath).
The Package and Its Design
There's no denying this brand is Colgate, but what they are really promoting is the Savacol.
This is what makes the mouthwash different from others.
It contains the active ingredient, Chlorhexidine Gluconate, and is an antiseptic mouthwash, which can really assist in keeping your teeth and gums clean, healthy and pain-free.
This bottle was very difficult to open – a lot of strength was required to remove the lid.
You may need help to do this.
But otherwise, the shape of the bottle is flawless.
Unlike other tall bottles, this is shorter and rounder, so it will fit in your bathroom cabinet.
Directions for Use
There are a few different instructions for using Savacol, depending on your age and whereabouts you are in your dental regime.
These are:
Adults – Use 15mL undiluted after meals.
Children – Use 7.5mL of undiluted after meals, under adult supervision (children should always use mouthwash under the supervision of adults).
Mouth Ulcers – Rinse 3 times per day.
Dental Plaque and Gingivitis – Rinse 2 times per day. For maximum benefit, do so after brushing and flossing.
Post Dental Treatment – Only if advised by your Dentist.
Denture Rinse (to prevent Denture Breath) – Rinse daily, in addition to cleaning dentures.
All are to rinse or gargle for 1 full minute, then spit out.
Being an antiseptic, it is classified as a medicine.
So, the back of the bottle contains a lot of medical information, including the following warnings:
Keep out of reach of children.
Do not swallow (general, but still useful, information).
Avoid contact with eyes. If it gets in eyes, rinse with water.
It may stain your teeth or tooth-coloured restorations, which can require professional whitening to remove.
Can cause a severe allergic reaction. If so, stop using and seek medical advice.
These warnings are because Savacol contains some strong ingredients, such as Chlorhexidine Gluconate.
However, these strong ingredients are also the ones responsible for reducing your discomfort and aiding in your treatment.
So, please do not be alarmed.
If you follow all advice on the bottle, including seeing your dentist for your regular check-up and clean, they will be able to let you know if Savacol is or is not the mouthwash for you.
Lastly, and importantly, it also notes that if your throat or mouth infection carries on, you should get dental or medical advice.
As well as if your gums are red or bleeding for longer than 2 weeks, you should stop using the mouthwash and see your dentist, as you may have a severe underlying problem that requires professional treatment.
Using the Colgate Savacol Fresh Mint Mouthwash
For a little more than 2 weeks now, I have been using this product by Colgate.
Throughout that time, I have become really keen on the Savacol Fresh Mint, and, for the most part, think that it is a great mouthwash.
Below are some notes that I jotted down while I was performing this examination.
Usage Timeline
Initial Usage

Condition: Impressive

Although it was hard to open, the small, round bottle is easy to fit in your bathroom cupboard, unlike some other taller mouthwash bottles.

The mouthwash has a really strong flavour – it kind of takes you by surprise the first time you use it. But after this you get used to it, and notice how well it is cleaning your teeth and gums.

The mouthwash has a really instantaneous relieving feeling when swirled around in your mouth for 60 seconds or so, and this lasts for over 120 minutes, even while eating and drinking.

7 Days of Use

Condition: Fantastic

The bottle is a really compact and practical shape – it is a perfect size.

I actually really like the taste of the mouthwash – although it caught me off-guard the first time I used it, now that I have gotten used to it, I do not think any other mouthwashes would quite compare.

My teeth and breath feel like brand new after every rinse and gargle.

2 Weeks of Use

Condition: Great

I have not had to worry about any of the warnings and have enjoyed how clean this is making my entire mouth feel.

My teeth and gums are far less sensitive.

The relief felt after using this mouthwash is lasting longer and feeling stronger.

Flossing is more enjoyable – if I perform it after using the mouthwash, I do not feel it as much.

It has been a great mouthwash overall.
Price and Value
This mouthwash is actually fairly consistent in its price range, even though it is available for sale at several different, and big, retail stores.
I'd advise you to look at Woolworths or Coles, a chemist, or even online, like Amazon or Pharmacy Direct.
Here you will find it's typically priced somewhere around $8 – $10.
For example, I purchased it from Chemist Warehouse for $8.99, which is just 50c off the RRP.
But I have seen it being sold on eBay for $18.77 or even as much as $22.99!
So, I believe the price I got of $8.99 was great value for money, as is any that is being offered between the $8 – $10 range.
Yes, it may seem expensive when compared to your other Colgate mouthwashes.
But it is actually in one of the lower price ranges of mouthwashes for people with sensitive teeth.
Overall
The Colgate Savacol Fresh Mint mouthwash was probably the best mouthwash I have used yet.
Though it has a really strong in flavour, this made me feel as though both my teeth and gums were really clean.
My breath was minty fresh, and any tooth pain could be soothed for over two hours at a time.
If you are looking to relieve discomfort from gingivitis or mouth ulcers, and give your teeth a thorough clean, while maintaining healthy teeth and gums, then the Colgate Savacol mouthwash is a good choice.
I have used and reviewed the Fresh Mint, but it is also available in Mint and Alcohol-Free flavours.
If you have any further questions about the Savacol, you can always ask your dentist or reach out to us.
What is your favourite Mouthwash?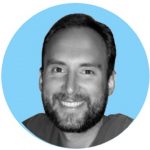 By Andrew Adams
Created at December 03, 2021, Updated at March 04, 2022