HiSmile PAP+ Toothpaste and Mouthwash – The Ultimate Review!
HiSmile PAP+ Toothpaste and Mouthwash – The Ultimate Review!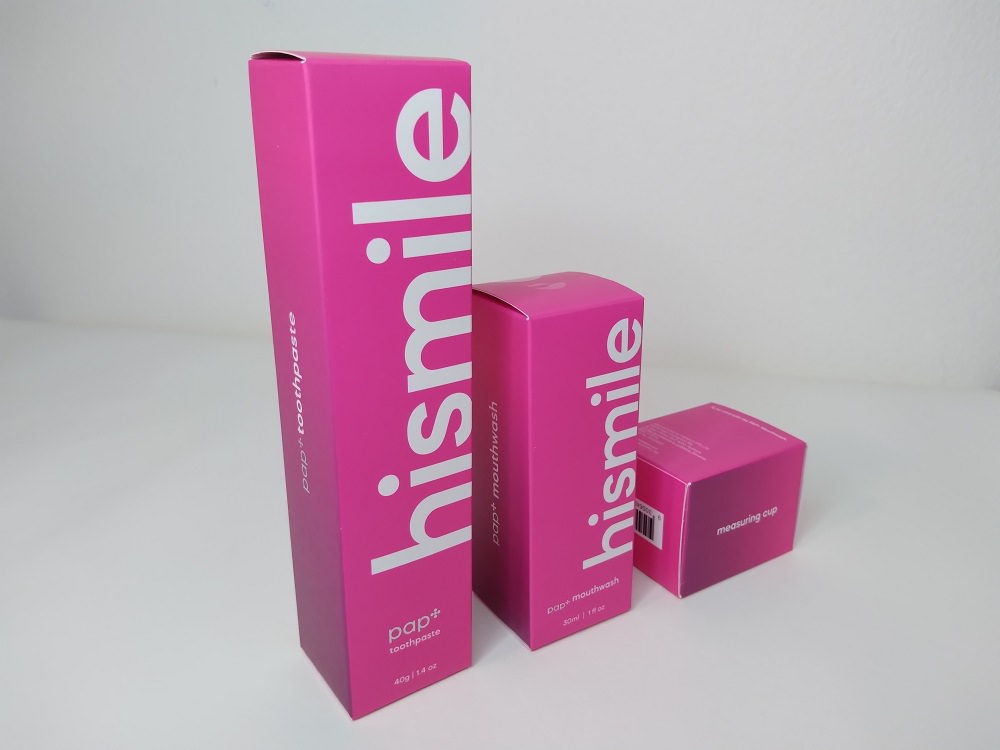 HiSmile has an exciting new range of teeth whitening products called PAP+.
I'll be looking closely and reviewing the PAP+ Toothpaste and Mouthwash today.
Designed to complement your ongoing teeth whitening maintenance, the Toothpaste and Mouthwash by HiSmile is refreshing and convenient.
Let's get into this review!
Disclaimer: Dental Aware is supported by its readers. If you click on one of the links below and buy something, Dental Aware may make a little bit of money at no additional cost to you. We only promote products that our team truly feels will be valuable to you.
Pros
Very effortless way to maintain the whiteness of your smile.
Quality products that offers a whitening solution to complement other PAP+ products i.e Teeth Whitening Kit.
Refreshing taste and cleaning feeling after use.
Cons
The toothpaste does have a PAP+ scent that does take a little to get use to.
Mouthwash dropper could work a little better.
Technical Details
Dimensions

Toothpaste - 40g, Mouthwash - 30mls

Notable Materials

Phthalimidoperoxycaproicacid (PAP), Hydroxyapatite (HAp) and Potassium Citrate.

Manufacturing Country

China

Warranty Information
Full Review
The PAP+ Toothpaste and PAP+ Mouthwash is a simple way to keep your teeth looking their best without really adding to your additional daily hygiene routines.
HiSmile has created these products to aid in maintaining your bright smile on a daily basis.
It fits perfectly with HiSmiles PAP+ Teeth Whitening Kit which works and provides results in 3 days.
The great thing about HiSmile products is they are peroxide-free.
This review will go over both PAP+ products in detail and give you a thorough look at these "effortless, effective, everyday whitening solutions" by HiSmile.
First Impressions –  PAP+ Toothpaste
I have always appreciated the way HiSmile has put together its products.
They are simply first class and they are a leader in the Teeth Whitening market.
The PAP+ Toothpaste and Mouthwash are a great addition to the range.
Using the toothpaste was convenient and effortless as HiSmile mentions.
The cream glow of the formula is recognisable straight away as I dispensed the toothpaste onto my Philips Sonicare Electric Toothbrush.
The handy thing about using an electric toothbrush when using the PAP+ Toothpaste is it has a timer on it.
2 minutes is the recommended time for the toothpaste so it goes hand in hand.
The Toothpaste has a refreshing taste but it does have that PAP+ scent. It's not overly strong but it is present.
PAP+ Mouthwash First Impressions
Moving onto the Mouthwash, it was generally easy to set up and organise.
Though, the dropper can be a little fiddly.
The formula is extremely refreshing and your teeth and mouth almost feel alive afterwards.
What is PAP+?
HiSmile has created a formula that is peroxide free and quite different to a lot of other Teeth Whitening products available.
PAP+ is the result and offers its users an effective way to whiten one's teeth in a reasonable short period of time.
There are 3 main ingredients that separate PAP+ from others:
Phthalimidoperoxycaproicacid (PAP)
Hydroxyapatite (HAp)
Potassium Citrate
All these ingredients have been carefully used and incorporated to whiten your teeth without causing sensitivity issues.
I'll discuss all the ingredients a little later.
Packaging, Design and What's Inside
Beautifully packaged and styled, the PAP+ Toothpaste and Mouthwash come in a vivid pink box.
Simple directions are found on the box as well as the items themselves.
The Toothpaste tube is solid and feels luxurious.
The tube is 40g in size and has an easy twist top.
The formula dispenses appropriately, I never felt when I squeezed the tube the toothpaste got away from me.
It is an important point as you only need a pea-size amount of toothpaste each time you use it.
This offers value as the toothpaste will last longer overall.
Mouthwash
The Mouthwash comes in a bottle with a dropper.
You will also receive a measuring cup that resembles something out of a science lab.
Well made and sturdy.
Getting the full required amount of formula was initially a little hard but I got it in the end.
Both the Toothpaste and Mouthwash packaging and design were wonderful and top-notch in my opinion.
Instructions
Both the PAP+ Toothpaste and Mouthwash have simple directions for use.
You need only apply the toothpaste in a pea-size amount on your toothbrush and brush for 2 minutes.
I found using an electric toothbrush helpful as it had a 2-minute timer.
This product is not intended for children and shouldn't be used if you are pregnant, either.
Also, do not swallow this toothpaste or use it in your eye area.
Mouthwash Instructions
Only a few directions to follow on this one.
Shake the bottle well before you use it.
Make sure you fill the measuring cup with 15mls of water and then add one full dropper of PAP+ Mouthwash into the measuring cup.
Once complete, swirl the measuring cup until it is all mixed together.
The final instruction is to swirl the liquid in your mouth for 60 seconds and then expel mouthwash.
Don't swallow the mouthwash.
You can contact HiSmile directly if you have any questions on the Toothpaste or Mouthwash applications.
PAP+ Formula and Ingredients
We've already touched on 3 of the ingredients used in PAP+.
Phthalimidoperoxycaproicacid (PAP) is the whitening agent HiSmile uses across the board.
HiSmile states "It has no negative side effects during the oxidation of tooth stains which allows it to effectively whiten without pain or sensitivity".
Hydroxyapatite (HAp) is the main component of teeth aka bone mineral.
HiSmile's PAP+ formula contains a nano-synthetic version of Hydroxyapatite which "replaces minerals back into damaged parts of the enamel. Over time this will help to strengthen the protective layers of the tooth".
PAP+ doesn't cause sensitivity issues and that is thanks to an ingredient called Potassium Citrate.
It's a "powerful desensitising agent that helps to relieve pre-existing sensitivity".
The Potassium Citrate reaches the "soft layer of dentin to provide the nerves with lasting protection from pain and sensitivity".
The full complete list of ingredients are below:
PAP+ Toothpaste Ingredient List
Glycerin, Sorbitol, Aqua/Water, Xylitol, Hydrated Silica, Ammonium Acryloyldimethyltaurate/VP Copolymer, Sodium Lauroyl Sarcosinate, PVP, Phthalimidoperoxycaproic Acid (PAP), Potassium Citrate, Hydroxyapatite, Sodium Hexametaphosphate, Mentha Piperita Oil (Peppermint Oil), Mica (CI77019), Phenoxyethanol, Potassium Hydroxide, Caprylyl Glycol, Titanium Dioxide (CI77891), Sodium Saccharin, Arginine.
PAP+ Mouthwash Ingredient List
Water/Aqua, Phthalimidoperoxycaproicacid (PAP), Xylitol, Mint Flavour/Aroma, Sodium Lauroyl Sarcosinate, Sodium Saccharin, Hydroxyapatite, Potassium Citrate, Disodium Phosphate, Sodium hydroxide, Menthol, Monosodium Phosphate, Xanthan Gum, Sodium Benzoate, Mica, Titanium Dioxide.
Price and Value
The PAP+ Toothpaste and Mouthwash are both priced below $60 Australian.
At $45, the toothpaste is up there in price for a tube of toothpaste but this isn't your typical toothpaste now is it?
The whitening formula works well in conjunction with the PAP+ Kit and product range and you pay for the special formula that HiSmile has created.
There is value when you want to keep up with your whitening maintenance routine and don't want to lose whiteness.
Also, as you are only using small amounts of toothpaste at a time, it will last longer.
The Mouthwash is a little dearer at $59.
Again, it is PAP+product so it does cost more than most mouthwashes.
Being a Mouthwash that offers a whitening solution, it's priced accordingly.
HiSmile offers deals and discounts during the year.
TIP – Sign up to their mailing list and you will get discounts sent to you.
PAP+ Product Range
The PAP+ range is extensive.
HiSmile has 8 products you can purchase, depending on your situation and what you are looking for.
I recently reviewed HiSmile's Teeth Whitening Kit which I thought was wonderful.
It was super fast to work and I could see the results after 3 days.
New to the product lineup is PAP+ strips and a PAP+ Whitening Power.
You can see the whole collection of HiSmile products by clicking on the button below.
My PAP+ Toothpaste and Mouthwash Journal
I'm been using HiSmile's PAP+ Toothpaste and Mouthwash for the past 3 days.
Running it as a combo of sorts.
Below are some of my thoughts while I was trialling them.
Usage Timeline
Initial Usage

Condition: Excellent

Both products felt great to hold and use.

The PAP+ Toothpaste came out of the tube without issue and I was able to get the right amount of toothpaste on my brush.

Using the PAP+ Mouthwash was pretty simple to use.

The dropper that you dispense the formula out of was a touch fiddly on my first go.

I thought the Mouthwash was very refreshing.

3 days of Use

Condition: Excellent

I've enjoyed using these products. Simple to incorporate into my daily dental hygiene.

No sensitivity issues that I can tell though you can feel something additional afterwards.

PAP+ taste is good and I've gotten used to the initial scent/taste etc.

My teeth are appearing to be whiter.

Happy so far but will keep using and report back soon.
Overall
The PAP+ Toothpaste and Mouthwash has been great to use.
The ease in which I can include it into my dental routine has been brilliant.
No sensitivity issues to report and both products gave a refreshing feeling after use.
My favourite was the toothpaste as it was a breeze to use.
The Mouthwash offered the best refreshing taste and sensation out of the two.
You can see the complete PAP+ range of products here.
Have you tried the PAP+ range of Teeth Whitening products by HiSmile? Thoughts?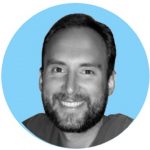 By Andrew Adams
Created at December 09, 2021, Updated at March 04, 2022