Sonicare Toothbrushes – The Definitive Guide!
Sonicare Toothbrushes – The Definitive Guide!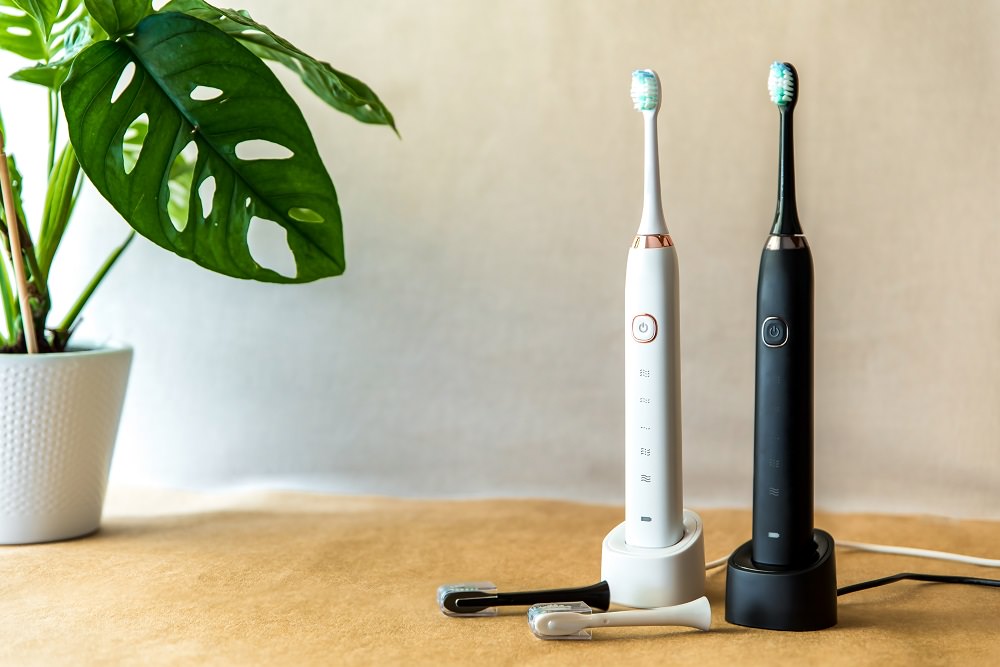 Sonicare Toothbrushes have been designed to provide a superior clean, every time.
Entry-level electric toothbrushes start around $40 and go all the way up to the top of the range DiamondClean and Presitge series at $400+.
If Sonicare Toothbrushes have caught your eye, I have compiled a list of all the Sonicare toothbrushes available.
I will list each Sonicare electric toothbrush below.
Disclaimer: Dental Aware is supported by its readers. If you click on one of the links below and buy something, Dental Aware may make a little bit of money at no additional cost to you. We only promote products that our team truly feels will be valuable to you.
There are quite a few models in the Philips Sonicare Electric toothbrush range.
Some models below are available readily in Australia and some are available through Amazon US.
If you are opting to purchase one through Amazon US, it's important to read the terms and conditions of the sale.
I would recommend if you are Australian, just to stick to the electric toothbrushes that are available through Australian retailers.
Makes life easier and reduces the cost overall.
For comparison reasons, I will list all models in the Sonicare range so you can make a personal and informed decision.
Essence Series
Elite Series
DailyClean Series
Flexcare Series
ExpertClean Series
ProtectiveClean Series
DiamondClean Series
Prestige Series
Let's begin, so you can decide whether a Sonicare Toothbrush is right for you.
Differences Between the Range of Sonicare Toothbrushes
If you find the long-range of Sonicare Toothbrushes slightly overwhelming, you're not the only one.
Here's where I come in.
Below is a list of all Sonicare Toothbrushes and some extra details that make separate them accordingly.
Essence Series
Essence is Sonicare's first model.
A bigger toothbrush can be advantageous for patients who have lost dexterity in their grip, such as the elderly or a person who has a disability.
The Essence Series has:
All necessary features, and nothing more.
1 cleaning mode.
Built-in 2-minute notification (called the SmarTimer).
10-day battery life.
2 colour choices.
They're satisfactory and is the most inexpensive, the most cost-effective overall.
But, there are better models.
Series 2
The Series 2 is an update on the original Essence design.
While very similar, its main difference is that it includes a tuning fork inside the handle, so it's easier to clean.
Series 3
This carries on from the Series 2, so as well as having all of these features, it includes:
Different intensity settings, and
A longer-lasting battery.
Elite Plus
The Elite Plus Toothbrush series has more features again.
These include:
Advanced technology that pulses water between teeth.
Densely-packed bristles, which break up plaque and remove more than 3 times the plaque of a manual toothbrush.
Easy-start program, which gives you the option to gently ease your way in by increasing the power the first 14 times you use the brush.
14-day battery life.
A 30-second pacer is known as QuadPacer. Meaning, every 30 seconds, the brush pauses, notifying you that it's time to change the section of the mouth you are brushing.
This is to encourage you to brush every section of your mouth equally, so your teeth get an even amount of attention.
This is a great addition to achieve a good level of oral health.
The brush heads click on and off, so they fit securely, and are easy to maintain and clean.
Brush heads are compatible with some other brushes, including Essence +.
DailyClean Series
The DailyClean Series also has only the vital features needed, and nothing else, making it sufficient.
It only has the 1 cleaning mode, but being a new model has a more modern design.
Its' qualities include:
It's lighter to hold, with a sleeker, rounded handle.
It's only made in one colour.
The brush head is a pull-on, pull-off style, which may be easier than the screw-on style of the Essence.
Heads are interchangeable with other Sonicare brushes if you change your model.
A more compact charging stand.
It, and every brush hereon, also still has a:
QuadPacer (the 30-second pacer that lets you know when you've spent the right amount of time cleaning each section of your mouth), and
SmarTimer (the built-in timer that lets you know when you've brushed your teeth for the recommended 2 minutes).
Overall, better models still exist.
However, the DailyClean Series are still very cost-effective
Healthy White
The Healthy White has a number of updates from the DailyClean Series, including:
3 intensities.
2 cleaning modes – Clean and White, which have been proven to remove your everyday stains from coffee, tea, tobacco and red wine.
A Bluetooth connection, so you can use your smartphone to track your brushing habits.
Advanced sonic technology that creates gentle microbubbles, which reach deep between your teeth and down your gumline.
Flexcare Platinum
The Flexcare Platinum is a higher mid-range priced brush, with a functional design.
It includes:
A grey colour, with dotted/raised texture on the back of the brush handle, helping you hold it.
Clearly labelled cleaning modes, with an LED above each. Modes include Clean, White, and Deep Clean.
Automatic power-off at the end of the cleaning cycle, to save the battery life.
21-day battery life.
The Easy-start program.
Water-resistant handle.
Travel case.
ExpertClean 7300
It's been said the ExpertClean offers a middle-ground between high-range features and accessories.
With only some compromise, hence still fairly affordable price.
But it does still have upper-level features, including:
Premium handles with an ample supply of accessories.
Different cleaning modes (Gum Health, Clean, and Deep Clean+).
3 different brushing intensities (Low, Medium and High).
Built-in pressure sensor (not visible).
Bluetooth technology.
C3 Premium Plaque Control brush head – Hard on the plaque, gentle on gums, removes 10 times more plaque from hard-to-reach areas.
BrushSync technology, where the brush handle will automatically select the most appropriate cleaning mode, based on the brush head you attach.
 14-day battery life.
Travel case with USB power socket.
ExpertClean 7500
There's little difference between the ExpertClean 7300 and 7500.
Upgrades are:
4 cleaning modes (Clean, White+, Gum Health and DeepClean+).
ProtectiveClean 4100 and 4500
This is the least expensive model in the ProtectiveClean Series.
This electric toothbrush series is great value for money.
As you move up the range, the prices increase, and so do the brushes features, but the 4100 covers more than the basics.
These include:
1 cleaning mode (Clean).
1 x C2 Optimal Plaque Control brush head which removes 7 times more plaque.
Choice of White & Mint or Black & White.
Pressure sensor, alerting you through handle vibrations when you're brushing too hard.
A turn-off feature, where the brush will turn itself off to save battery life.
The EasyStart feature.
14-Day Battery Life.
The technology called BrushSync, which advises you, via an LED on the brush handle, when it's time to change your brush head.
Rounded brush handle that is smooth to touch.
Upright charging stand with a USB socket, where the brush can take up to 24 hours to charge in full.
Brush accepts different Sonicare brush heads.
ProtectiveClean 5100
The 5100 has a few upgrades from the 4100, including:
3 cleaning modes (Clean, White, and Gum Care), instead of 1.
Clean lasts for 2 minutes, White for 2 minutes 30 seconds, and Gum Care for 3 minutes.
Cleaning mode button, icons and LEDS on the handle.
G2 Optimal Gum Care brush head, which works best on 'Gum Care' mode, improving gum health by up to 100%.
Travel case.
White & Mint and Black Grey colour options.
But it's the more expensive of the two.
ProtectiveClean 6100
The 6100 has many extra features, but these are not essentials.
So, consider if they're worth the price. They include:
3 cleaning mode intensities (Low, Medium, and High). This changes the way the brush cleans, therefore its' effectiveness, but does let you change its' power to something you find more comfortable.
A DiamondClean brush head.
Choices of Silver White, Pastel Pink, and Navy Blue.
DiamondClean Series
The DiamondClean Series are the premium, "professional" range of Sonicare's toothbrushes.
It's the one they send to dentists to try and test out.
They're similar to the Series 2, but upgrades include:
4 – 5 cleaning modes, instead of 1 – 2.
A pressure sensor – that isn't visible (with the exception of the DiamondClean Smart).
Bluetooth connection on select models.
Travel case, with a built-in USB charger, so the brush can be charged inside.
Higher-quality head – the "diamond head".
So, DiamondCare brushes typically have almost, if not all, of the features Sonicare, have to offer.
These give the toothbrush more capabilities but add to their cost.
They're the most expensive of all Sonicare toothbrushes.
The extra functions may not be essential, but they do add to your overall experience.
Something to consider though is it can be more cost-effective to purchase the diamond head separately.
By putting it on one of the less expensive Sonicare models, you still potentially get the "diamond head" experience.
Prestige Series
The Prestige is similar to the DiamondClean.
It has the following attributes:
Multiple cleaning modes.
Visible in-built pressure sensor.
Bluetooth connectivity.
A top-of-the-line handle.
These features all encourage a simple, successful approach to dental care.
The toothbrush adapts to the way you brush your teeth.
However, it's up there in cost with the DiamondClean.
5 Benefits of Sonicare Electric Toothbrushes
Sonicare was the first brand to make a toothbrush using sonic wave technology.
This vibrates as much as 30,000 cycles a minute, whereas other electric toothbrushes oscillate at around 2500 – 7500 strokes.
Their toothbrushes have several benefits over other electric toothbrushes, including:
1. More cleaning power
As they vibrate at roughly 10 times the rate of an electric toothbrush, brushing with a sonic toothbrush will give you a more powerful clean.
2. They clean hard-to-reach areas better
Sonic technology is the only electric toothbrush whose action goes further than the bristles.
That is, their sonic waves will break down even the plaque cells the bristles can't reach.
They also remove biofilm (the thin layer of plaque and tartar on our teeth, that creates cavities).
3. They offer a secondary type of cleaning
Due to the higher brush speed, sonic brushes agitate the water, saliva and toothpaste in your mouth, a process called fluid dynamics.
This effectively turns them into cleaning agents which reach those hard-to-get areas the brush won't access, like between your teeth and below your gums.
4. Safer for gums and teeth
For those with sensitive gums or gums recession, a Sonicare brush is safer.
Even if you are someone that likes to brush hard, the Sonicare Electric Toothbrush is one you should consider.
5. Better to clean between gaps
If you have gum recession or gaps between your teeth, a Sonicare brush blasts the food out.
They're often recommended for the elderly, as when you age, your gums can move away from your teeth, making small spaces where food hides.
Common Issues with Sonicare Toothbrushes
While choosing the right electric toothbrush is important, it still won't be perfect.
Common issues with Sonicare Toothbrushes include:
Discomfort – Not all people like the sensation of the sonic waves, these can take time to get used to.
The battery may not last the same amount of time as other electric toothbrushes – Which is debatable. Some say there's only lasted 3 months, then others up to 2 years. Although the toothbrush has a 2-year warranty, if the battery expires after this it can be expensive to replace.
More replicas – There have been many fraudulent copies of Sonicare, so be careful when purchasing, looking for fake brushes and heads that are poorly made and can damage your teeth and gums.
Where Are Sonicare Toothbrushes Made?
Philips Sonicare has stated that some of their products are made in China, others in Europe.
Their customer service team have advised this information can be found on the bottom of the toothbrush.
Products identified as made in China, or consisting of parts sourced from China (some parts may have been sourced from other countries, the assembly may have been done elsewhere, but a part of the product of process relies upon China) are:
Series 2.
Series 3.
Expert Clean 7300.
Expert Clean 7500.
Healthy White.
ProtectiveClean 4100.
ProtectiveClean 5100.
ProtectiveClean 6100.
DiamondClean.
DiamondClean 9000, and
DiamondClean Smart.
So, the majority of Sonicare toothbrushes, even higher models, seem to be manufactured in China.
This doesn't seem to impact the quality of build, as they last as long as Oral-B electric toothbrushes that are manufactured in Germany.
It should be stated, how you look after an electric toothbrush will ultimately dictate how long these toothbrushes last.
Reviews and Where to Find Them
Some great reviews about Sonicare toothbrushes can be found online.
Click on the links below to read my reviews for 2 Philips Sonicare toothbrushes:
Another way to find information on these products is to search online through various platforms.
Check out the links are below.
Sonicare Electric Toothbrushes by Philips can be purchased across Australia through retailers either online or in-store.
You'll find that there are sales that come up during the year and this is where you will be able to get your Sonicare Toothbrush at a discounted price.
Savin up to 50% is worth the wait!
Conclusion
Choosing an electric toothbrush from Sonicare may seem intimidating.
I hope this post has shed some light on the differences between the Sonicare toothbrush range, and their value for money.
Ultimately, any electric brush will provide a great clean if used properly.
However, it won't replace a regular dental check-up.
So remember to keep up with your daily dental routine and seeing your dentist regularly.
What is your favourite electric toothbrush?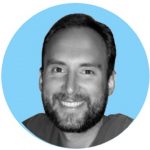 By Andrew Adams
Created at September 02, 2021, Updated at September 28, 2021