Philips Sonicare Elite+ Electric Toothbrush Review
Philips Sonicare Elite+ Electric Toothbrush Review
Philips Sonicare Elite + has been designed to make the transition from a manual toothbrush to an electric toothbrush simple and easy.
It's the base model of the range but in my view, it has plenty going for it.
Let's check it out in detail and discuss why I think it's a good option to buy if looking for an affordable and decent electric toothbrush.
Pros
Exceptional value for money electric toothbrush
2 minute timer with quadpacer
Up to 3x more plaque removal than a manual toothbrush - Stated by Philips
Philips Sonicare's advanced sonic technology pulses water between teeth
Cons
Limited features with only 1 mode of brushing
Comes with only 1 Sonicare brush head
Technical Details
Dimensions

Brush Handle - 23cm x 3.3cms Brush Head - 2cm x 1cm x 1.2cm

Notable Materials

Battery type - rechargable NiMH

Manufacturing Country

By Philips Australia and New Zealand made in China

Warranty Information
Disclaimer: Dental Aware is supported by its readers. If you click on one of the links below and buy something, Dental Aware may make a little bit of money at no additional cost to you. We only promote products that our team truly feels will be valuable to you in improving your oral health.
Full Review
The Philips Sonicare Elite+ with its advance sonic technology, up to 3x more plaque removal than a manual toothbrush and built-in 2-minute timer, has most of what you need to start you off when opting for an electric toothbrush.
Coupled with great battery life, and a simple click on sonic brush head what's not to like?!
My First Impressions with the Philips Sonicare Elite+
This toothbrush has a lot going for it. It's great to hold and handle and it cleans exceptionally well.
Even though it is the base model in the Sonicare range, I felt it had just the right amount of features to brush your teeth properly.
The Sonicare brush head is soft yet structured and it offers superb cleaning. It doesn't have a brushing sensor to stop over or hard brushing so that's a consideration. Though, I never felt that I was brushing too hard.
Charging is easy and the brush stands up nicely in my bathroom cabinet and it hasn't fallen over once.
It is compact and convenient as I've discovered during a couple of overnight stays during my review period. The one I purchased didn't come with a travel case so you need to be mindful when it's in your bag etc.
It is also a great toothbrush for the money, more on that later.
Packaging, Design and Features
Coming in compact and protected packaging, you have only a few components to pull out.
The brush handle, brush head, changing base and instructions. I found all were securely packed and housed in the box, and nothing was out of order.
The design of Philips Sonicare Elite + is beautifully simple and stylish. For a base model, it rivals some more expensive brand competitors on the market.
The brush handle sits comfortably in your hand and is well-weighted during brushing. The on and off button is perfectly placed and easy to operate.
The 2-minute quad pace smart timer works a treat and there is a small indication every 30 seconds to change brushing location, so you maximise your brushing effectiveness.
Battery life has been wonderful, and I've achieved the 14 days as Philips state.
Elite+ Brush Head
With the Philips Sonicare Elite+, you will receive one brush head, the Sonicare C2 Optimal Plaque Defense
I have found it to be a perfect match for me while I brush.
The bristles are soft enough so you don't damage your teeth and gums but it offers a wonder brushing experience overall.
I really like the shape of the Philips Sonicare brush head. Tapered and almost oval in shape, so you can get to your back teeth with ease.
Removing the brush head is also straight forward. Simply click it on and off as you like. It's secure once in place and you can take it off easily if needing to clean or maintain it.
The great thing about this brush head is its compatibility with other brush handles. The following brush hands are able to accept the Sonicare C2 Optimal Plaque Defense head:
Essence+
Elite+
CleanCare
Philips Sonicare Elite+ Handle
The Elite handle is shorter and a little wider than the top of the range Philips Sonicare DiamondClean 9000 we tested earlier.
It's light and compact with a beautiful feel to it as you hold it.
A light blue rubber trim is noticeable and effective when brushing. It provides added grip as you hold it as well as providing a secure base when storing the toothbrush, upright.
Charging and Preparation
The Philips Sonicare Elite+ comes with a standard base charger which works well.
As Philips states it is recommended to give your electric toothbrush a complete and full charge before using it.
I just left it on overnight and it has served me well for over 14 days.
Price and Value
For the money, the Philips Sonicare Elite+ is great value!
The RRP is $59.95 but currently, there are a few sales on and you can pick one up from Amazon or Myer for $39.95. That's $20 off or a 33% discount!
At this price, you are getting a fantastic product for a very affordable and reasonable amount of money.
Customer reviews on Amazon are very favourable, with 20 reviews and a 4-star average!
Testing the Philips Sonicare Elite+
I've used the Philips Sonicare Elite+ for over 14 days and below are my thoughts on the product during my review period.
Usage Timeline
Initial Usage

Condition: Excellent

Very compact packaging with everything inside. Very easy to understand what I needed to do in order to use the Philips Sonicare Elite+

I've put it on charge and will leave it for a good 12 hours as Philips recommends.

Initial brushing was great, soft and I liked the 2-minute timer. I noticed it changes sound every 30 seconds (quadpacer) which helps you move the brush around your teeth and gums.

Happy with my first try of the toothbrush.

2 Weeks of Use

Condition: Excellent

I have really enjoyed using this electric toothbrush. It does a brilliant job of brushing my teeth. I find it nice and soft which is perfect!

It doesn't have many features, only the Sonicare advanced technology on the brush head and the 2 minute, quadpacer smart timer. Not sure you need much more, maybe a pressure sensor but that's available in the better models in the range.

Found it stable in my bathroom cabinet, the rubber trim helps with this.

Have loved the feel of the toothbrush handle, the Elite+ is light and fits in my hand easily. Also great to take away on trips, it fit in my bag nicely and it didn't break. Would be good to have a travel case.

Battery life has impressed me, still on that same first charge!
Overall
This electric toothbrush surprised me in all the right ways and I found it ticked a lot of boxes when testing it.
The Philips Sonicare Elite+ provided a great clean which was soft and thorough, especially with the 2 minute, quadpacer timer.
Handling the toothbrush was a pleasure, given the design of the ergonomic handle which sat perfectly in the palm of my hand.
The compact size of this product is also a plus. I was able to bring it away with me without hassle, making it very versatile and convenient.
Cost also was a factor that I couldn't forget about. Priced at under $40 (at the time of writing this review) it offers consumers who are looking for an electric toothbrush the opportunity to purchase with value for money in mind.
A great, affordable electric toothbrush by a brand that is one of the best in the market.
Would you consider the Philips Sonicare Elite+?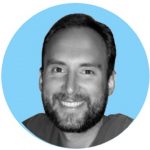 By Andrew Adams
Created at March 24, 2021, Updated at December 09, 2021