Philips Sonicare DiamondClean 9000 Electric Toothbrush Review
Philips Sonicare DiamondClean 9000 Electric Toothbrush Review
The Philips Sonicare DiamondClean 9000 Electric Toothbrush is probably one of the best electric toothbrushes available on the Australian market.
From design to quality, effectiveness and value, Philips has really created a masterpiece.
In this review, I will talk about all the stats and interesting facts about this top of the range electric toothbrush by Philips and list some reason why you should consider this toothbrush for your daily oral health needs.
Let's begin!
Disclaimer: Dental Aware is supported by its readers. If you click on one of the links below and buy something, Dental Aware may make a little bit of money at no additional cost to you. We only promote products that our team truly feels will be valuable to you in improving your oral health.
Pros
Outstanding quality and design - Best electric toothbrush I've used to date.
4 brushing modes with 3 intensities.
BrushSync technology - Lets you learn about your brushing through the Sonicare App.
Soft on your teeth and gums but cleans amazingly!
Pressure control function works very well and efficiently
Cons
Price tag is high but you may be able to find a deal online.
The vibration can cause toothpaste to splatter out of your month if not partially closed.
Technical Details
Dimensions

Box - 25.5.cm x 17.5cm x 11.5. Toothbrush - 25.5cm x 3cm. Brush head - 1.2cm x 1.1cm x 0.8cm

Notable Materials

Battery is Lithium ION - 14 days of use from 1 full charge

Manufacturing Country

China

Warranty Information
Full Review
The Philips Sonicare DiamondClean 9000 Electric Toothbrush has the WOW factor. It really does.
This state of the art electric toothbrush has multiple functions that make brushing your teeth easier, simpler and with much more efficiency.
Philips is one of the leading brands in the dental industry, with a solid reputation of giving its customers the very best money can buy.
This review is long term and I'll give you detailed feedback of my trial.
Features
Philips Sonicare DiamondClean 9000 is a feature-rich product.
So often when there is a multitude of functions, a product can become quite difficult to operate. This is not the case with the Diamond Clean 9000 electric toothbrush.
There are 4 distinct functions or features that you need to know about.
Built-in pressure sensor
Smart brush head recognition
4 modes, 3 intensities
Connected brushing made easy – App Connectability
The Philips 9000 Electric Toothbrush has features that make a world of difference when brushing your teeth. Let me dive deeper and touch on these features in little more thoroughly.
The C3 Premium Plaque Control brush head provides the deepest possible clean. Its "soft, flexible bristles are designed to curve around the contours of your teeth". Philips states you can remove "up to 10x more plaque removal from hard-to-reach spots".
Philips 9000 is intelligent and connects to the Sonicare App which allows you to monitor and improve your brushing over a period of time.
The BrushSync heads automatically select the best brushing mode for you. Though, you can change it easily with a push of a button.
Another great feature of this BrushSync technology is the ability to indicated when it is time to replace your brush head. As you brush it keeps a track of the time and pressure when in use, providing a warning light and short beep to give you the heads up it's time for a change.
My First Impressions – DiamondClean 9000
As soon I got this product in my hands I knew it was going to be good, it had that luxurious feel to it.
Beautifully presented with everything you need to get your brushing in order.
The brush heads are wonderful. The shape that Philips has used for the brush head is very close to a normal toothbrush, just a little smaller and much more refined.
Holding this 9000 electric toothbrush is a dream and it sits perfectly balanced in the palm of your hand. There is also some weight to it, showing in my mind, that it's quality.
The pressure control has been perfected and offers a gentle yet decent warning when I brushed too hard. The sound it gives is just enough to encourage better brushing.
Charging is simple and extremely efficient, with 2 ways to charge making it quite versatile.
Packaging and Design
The DiamondClean 9000 comes in a stylish package, and everything is laid out inside beautifully.
There is reduced plastic packaging which I noted straightaway and approved of wholeheartedly. The toothbrush and contents are protected by way of paper/cardboard mache. Great idea and something that is much more environmentally friendly.
The design of the 9000 DiamondClean is amazing. From brush head to handle, the components are made very well.
DiamondClean Sonicare 9000 – What's Inside
The 9000 Philips DiamondClean Electric Toothbrush comes with everything you need.
Multiple charging devices and two brush heads. Let me list the items included below:
1 DiamondClean 9000 handle
2 x Brush heads

1 x C3 Premium Plaque Control
1x W2 Optimal White

A Glass jar
1 x Travel case – USB charging
1 x Charger base
The Brush Heads
With your DiamondClean 9000, you'll get two brush heads. One for general cleaning and the other designed to whiten your teeth.
I appreciated the fact that it came with 2 brush heads that I could use. Electric toothbrushes in the past have given me trouble in terms of sensitivity. Both of these brush heads that are offered with the electric toothbrush are soft on my teeth and gums.
You can purchase other types of brush heads if needed. Below is the complete list of smart brush heads by Philips:
W3 Premium White
W DiamondClean
W2 Optimal White
C3 Premium Plaque Defense
C2 Optimal Plaque Defense
G3 Premium Gum Care
i InterCare
S Sensitive
Sonicare for kids
TongueCare+
The Philips Sonicare DiamondClean 9000 Handle
As soon as you pick up the DiamondClean 9000 handle, straightaway you realise it is well made and solid.
Finished in a matte texture, it is a pleasure to use and hold.
The function buttons are conveniently located and easy to operate. The indicating lights have a softness to them and aren't overwhelming to look at.
When the handle vibrates, either because you are brushing too hard or it's time to change your brushing area, it's a pleasant sound.
Overall the handle is probably the best I've held in the electric toothbrush market.
Charging and Preparation
You have 2 options when it comes to charging your Philips DiamondClean 9000 Electric Toothbrush.
I have mostly used the glass jar charge, that comes in two parts; 1. Glass jar and 2. The charging base.
It's so simple and really easy to get a full charge while you sleep. You just place your 9000 in the jar and it will indicate charging has started with a short little vibration, beep and light up of icons on the handle.
The second charging option is the sleek travel case. Designed to house 2 brush heads and your DiamondClean 9000 handle, it's a great method of charging is you are travelling or lack space in your bathroom cupboard.
The great thing with the charging capability of the DiamondClean 9000 is that a full charge will give you 14 days of use. This obviously is dependant of how long you brush for but it's based on brushing for 2 minutes, morning and night.
Bluetooth and App Features
A stand out feature of this electric toothbrush is no doubt the Bluetooth compatibility and Sonicare App.
Both work hand in hand to streamline and record your daily brushing, so that you may check and alter brushing timeframes or maybe even technique.
Thorough instructions are presented in the instructional booklet in the box and it's pretty simple to set up.
For this review period, however, I focused more on the product and how it brushed and didn't use the app much. My finds on the App and Bluetooth function will be stated in detail later in an update on this post.
Price and Value
The price for a 9000 DiamondClean toothbrush does vary quite considerably. Just depends if a retailer has a sale on etc.
The RRP is $379.00. However, after a quick google search of the brand and product name, the average price to date is $279.00.
One point I will make is that this product is made so well and with regular cleaning and proper care, the DiamondClean 9000 should last for many years.
Given that, when this electric toothbrush is on sale for under $300, I believe it represents great value for money.
Testing the Philips Sonicare DiamondClean 9000 Toothbrush
This review has been over a period of 3 months plus. I've included this toothbrush in my oral hygiene routine, morning and night.
Below are some insights and thoughts that I had while I was testing and review this electric toothbrush by Philips.
Usage Timeline
Initial Usage

Condition: Excellent

The design and quality of the Phillips 9000 is definitely noticeable.


Very luxurious and stylish, top-end product feel.

First brushing experience was great, very gently vibrations while brushing is I like.

2 Weeks of Use

Condition: Excellent

The electric toothbrush is probably the best I've used. Wonderful to hold and handle, plus it gives an awesome clean. My teeth are feeling very refreshed after a brush with this product.

If I don't close my mouth most of the way, the vibration of the brush does tend to splatter toothpaste everywhere. A bit more noticeable than other electric brushes I've tried.

I've only charged it once at the start of the trial and it's still going... getting close to a recharge.

1 Month of Use

Condition: Great

Still enjoying brushing my teeth with the Philips DiamondClean 9000. Really does a superb job!

To good thing is, you can use it just like a regular toothbrush but also having the benefit of letting the toothbrush head vibrate and clean.

I'm consistently reminded of the quality of the toothbrush. It's solid but refined.

I've swapped the brush heads a bit. Both are great at cleaning, with the whitening one having a more polishing centre of bristles.

3 Months of Use

Condition: Great

Phillip 9000 has held up very well over the course of my trial. It's a pleasure to hold and use.

The brush heads are great quality and are not wearing that much, I tend to try to brush softly and let the functions do their thing.

I haven't used the Sonicare App much, but plan to provide further information and review notes on this next.

The charging options work very well. Having the glass jar and charging base in my bathroom is my preferred option. The travel case is great for when you are travelling for work, on holiday or needing to conserve space in the bathroom.

General cleaning is a must after use, as toothpaste buildup can occur causing your 9000 to look shabby. I have tried to rinse and wipe it in the evenings so it's fresh for next day 🙂
Overall
I was really impressed with the Philips Sonicare DiamondClean 9000 Electric Toothbrush.
The product is designed and made to the highest quality, with functional features that work that make brushing your teeth more enjoyable.
Whether you are a person who likes all the bells and whistles, or someone that needs simplicity in a product, the DiamondClean 9000 is a toothbrush that will work for you.
If you are considering changing to an Electric Toothbrush, check out our post – Should you Use an Electric Toothbrush? The post will run through the pros and cons as well as some things to think about while using electric toothbrushes.
What are your thoughts on the functions of the Philips Sonicare DiamondClean 9000 Electric Toothbrush?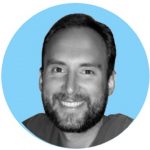 By Andrew Adams
Created at February 11, 2021, Updated at December 09, 2021