NEW HiSmile Day & Night Toothpaste Review – New Design and Formula!
NEW HiSmile Day & Night Toothpaste Review – New Design and Formula!
HiSmile has updated and refreshed their well known and loved Day & Night Toothpaste Combo.
With larger tubes and a better taste, what's not to like!
I take a thorough look at this toothpaste product by HiSmile and see if it's better than the previous version.
Let's begin!
Disclaimer: Dental Aware is supported by its readers. If you click on one of the links below and buy something, Dental Aware may make a little bit of money at no additional cost to you. We only promote products that our team truly feels will be valuable to you.
Pros
The combo pack works well - one for morning and night.
The larger size of the toothpaste tubes are a much better size than the previous product. Value for money has definitely improved!
Both morning and evening toothpastes' are extremely refreshing and leaves your mouth feeling very clean indeed.
Cons
The price could be a factor for some, as it is on the higher end of the toothpaste prices generally. Though it isn't a 'general' kind of toothpaste.
Technical Details
Dimensions

Boxes are 15cm x 6.2cm x 3.5cm. 80g of Toothpaste in each tube.

Notable Materials

Active ingredients in the toothpastes are: Hydroxyapatite (HAp), Arginine, Xylitol, Sodium Hexametaphosphate and Potassium Citrate.

Manufacturing Country

China

Warranty Information
Full Review
With HiSmile's new and improved Day & Night Toothpaste pack you get protection in two forms.
A daytime toothpaste that "helps to protect from bacteria" and a night toothpaste that "assists in clearing it away".
HiSmile has refreshed the branding and the formula they use.
But it's not the only thing they have refreshed.
More on that later!
First Impressions
Having tried and reviewed the previous product of Day and Night Toothpaste by HiSmile, I was keen to take a look at this new and improved product line.
First up, it is a massive improvement from what was before.
You almost can't compare the old with the new. They simply share the name.
The design is captivating and eye-catching.
Toothpaste tubes feel extremely well manufactured and designed.
Both the Day and Night toothpaste have a lovely taste, offering a refreshing and clean feel after each brush.
I scored it high in our review ratings because there has been a dramatic improvement on the past product.
Research and development do pay off.
Packaging, Design and What's Inside
HiSmile Day & Night Toothpaste tubes come in a very smart package.
They are differentiated by more white for the day toothpaste and more dark blue for the night toothpaste.
Very striking and gives you a sense that you have something special in your hands.
The tubes have a solid lid function which makes dispensing the toothpaste secure, yet easy.
Some pressure does need to be applied to the tubes to extract the toothpaste.
This is actually a positive and I found that you rarely dispense more than you should.
Less waste, more paste!
When you first use the toothpaste, HiSmile has provided a safety covering so you know it's the first time it's been open.
Overall, packaging and design are truly at a high standard.
Instructions and Formula Ingredients
Easy to use and it fits beautifully into your normal, daily dental hygiene routine.
In both day and night time brushing, you only need to apply a small pea-size amount of toothpaste to your toothbrush.
Using a small amount of toothpaste is good for two reasons.
One, it's in line with what dentists recommend.
You don't need a massive amount of toothpaste when you brush. The action is what is most important.
Secondly, you won't go through your toothpaste as fast.
Double win!
HiSmile Day & Night Ingredients
There are 5 key ingredients that HiSmile has opted to use in their new toothpaste formula.
They are Hydroxyapatite (HAp), Arginine, Xylitol, Sodium Hexametaphosphate and Potassium Citrate.
Each has a defined reason which HiSmile has decided to use them.
If you take Hydroxyapatite, it is a calcium phosphate and can be found in the make-up of your teeth.
HiSmile confirms "our formula contains a synthetic version which replaces minerals back into damaged parts of the enamel. Over time this will help to strengthen the protective layers of the tooth".
The other key components are used in this toothpaste, HiSmile states are to help with the following;
Arginine – Inhibit and destabilise oral biofilm.
Xylitol – Reduces cariogenic bacteria.
Sodium Hexametaphosphate – Prevent stain and bacteria formation on the tooth surface.
Potassium Citrate – Desensitising agent.
Below is the full list of ingredients found in HiSmile's New Day & Night Toothpaste.
Complete List of Ingredients – Day Toothpaste
Water/Aqua
Sorbitol
Kaolin
Hydrated Silica
Glycerin
Arginine
Xylitol
Jojoba Oil
PVP
Hydroxyapatite
Sodium Hexametaphosphate
Mint Flavour/Aroma
Shea Butter
Lauryl Glucoside
Potassium Citrate
Cellulose Gum
Sodium Cocoyl Glutamate
Disodium Phosphate
Sucralose
Xanthan Gum
Titanium Dioxide
Zinc Acetate
Aloe Barbadensis Leaf (Aloe Vera) Extract
Sodium Benzoate
Dicalcium Phosphate
Dihydrate Calendula Officinalis Flower Extract
Melaleuca Alternifolia (Tea Tree) Leaf Oil
Copernicia Cerifera (Carnauba) Wax
Complete List of Ingredients – Night Toothpaste
Water/Aqua
SorbitolHydrated Silica
Bentonite
Glycerin
Hydroxyapatite
Potassium Citrate
Xylitol
Arginine
Sodium Hexametaphosphate
Mint Flavour/Aroma
Lauryl Glucoside
Sodium Cocoyl Glutamate
Charcoal Powder
Cellulose Gum
Aloe Barbadensis Leaf (Aloe Vera) Extract
Mica
PVP
Sucralose
Xanthan Gum
Disodium Phosphate
Dehydrated Dicalcium Phosphate
Dehydrated Sodium Benzoate
Citrus Grandis (Grapefruit) Seed Extract Perilla Ocymoides Seed
Extract Titanium Dioxide
Melaleuca Alternifolia (Tea Tree) Leaf Oil
Price and Value
The recommended retail price for HiSmile's Day & Night Toothpaste is $29.
This isn't your average toothpaste, so you can't compare it to a general toothpaste one might use.
It is a premium toothpaste product and that is clearly seen when you open the package and put the toothpaste on your brush.
Yes, some may think it is a lot for toothpaste but don't forget you are getting two tubes when you purchase this product.
Usage Timeline
Initial Usage

Condition: Excellent

The packaging was vibrant and had all the information I needed to know.

The tubes were really well made and the lid was sturdy.

It was easy to dispense the right amount of toothpaste each time I brushed.

Both the Day and Night toothpaste flavours are really nice. I felt refreshed after brushing.

2 Weeks of Use

Condition: Excellent

Over the course of the past two weeks, I've used these toothpastes consistently each day. Once in the morning and once in the evening.

I only used a small amount of toothpaste as recommended and it was the perfect amount for this product.

The daytime toothpaste has a brilliant taste to it and I felt like I was ready to go for the day.

The Night toothpaste provides a quality clean and even though there is charcoal powder evident, it is not over the top as like some charcoal toothpaste products.

My evenings weren't messy which I really loved!

Using these toothpaste products by HiSmile has been great.
Overall
HiSmile's Day & Night Toothpaste ticks a lot of boxes and is a great product to have in your dental hygiene routine.
I found both the day and night toothpaste had a delightful taste and a perfect consistency. It wasn't overbearing at all!
This toothpaste has a premium feel to it and with the HiSmile brand on it, you know it's a quality product that will do the job it's meant to do.
What is your 'go to' toothpaste? Let us know in the comments below!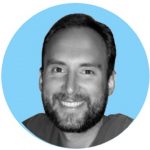 By Andrew Adams
Created at August 20, 2021, Updated at December 02, 2021