White GLO Accelerator Review
White GLO Accelerator Review
The White Glo Accelerator Kit has been developed to produce results within 7 days of use and up to 8 shades whiter.
Available online and at most popular shopping retail stores, this whitening kit is easily sourced in Australia.
Pros
Price and availability - this kit is very affordable and can be purchased in many stores around Australia and online
The mouth tray has a neat feature of little bumps that aim to improve the whitening process
100 mls of whitening gel - A huge amount of gel on offer, which makes this kit outstanding value for money!
Cons
Only 9% Carbamide Peroxide which is half the % amount of some of the other brands that offer whitening kits in Australia.
Full Review
White GLO's Light activated whitening kit is simple but effective.
The kit comes with 100mls of whitening gel formula that is helped by a blue LED light system.
The White Glo Accelerator kit has been designed to revolutionise your smile today!
Packaging and What's Inside
Looking at the packaging, it comes in a tidy box that is quite fluorescent in its appearance. Plenty of very sharp and colourful areas that stand out.
There's detailed information on the packaging, the most noticeable being "visible results in one day, and up to eight shades whiter within the seven days".
So that's a big call and we are looking forward to seeing how our reviewer finds it as they go along the whitening process.
There is a very clear step by step instructions on the back of the package. More on that in a moment!
I would say it's a similar operation and application as a normal teeth whitening kit you'd find online.
White GLO Accelerator System is made up of three parts:
The accelerator whitening gel, which comes in 100 ml bottle.
The LED light System
The Mouth Tray
Now, this is pretty amazing because when you think about it, you only really get between 9 and 30mls in some of the big brand whitening kits that are on the Australian market.
However, there is only half the % amount of carbamide peroxide that you would find in other teeth whitening kits.
It isn't an issue, just something to be aware of. If you have sensitive teeth it could be a better option for you to whiten your teeth.
The gel is securely housed on the right-hand side in a plastic cutout container. The cutout plastic material is a little flimsy, but it does its job and holds the whitening gel bottle in place.
LED Lighting System
On the left-hand side, we have the LED light with White Glo on it.
The LED light is very similar to many others on the market. But one thing that I did notice straight away, which sort of creates a little bit of security and safety, is a screw on the back of the LED light.
I haven't seen this any in any other whitening kit LED lights before, and I have tested quite a few of them.
A great feature if you are worried about kids getting into the LED light, batteries are definitely a swallowing hazard for kids!
To make things easy, White GLO provides you with a little screwdriver to access the batteries location and remove the plastic tab.
Along with the screwdriver, there are 3 simple steps for this process:
Using the screwdriver, unscrew the screw
Take the cap off and remove plastic protector between the batteries
Attached the cap and tighten the screw to secure
Bob's your uncle, you are all ready to go!
Mouth Tray
White GLO's mouth tray mould is similar to that of Bondi Smile's teeth whitening kit or the recognisable brand Kapow Smiles.
It's removable, and easy to get it off and on, so cleaning isn't an issue.
I would recommend cleaning the mouth tray before you started using it.
One difference when looking at White Glo's mouth tray is the design of it. There is a range of little bumps that come out where your teeth meet the mouth tray while you use it.
I would suspect this feature aims to improve the overall whitening process while you're operating the LED light.
Propylene Glycol
Glycerin
9% Carbamide Peroxide
Carbomer 940
Triethanolamine
Mentha Piperita (peppermint) oil
Bromelain
Papain
There are 2 key ingredients that really activate the whitening process as stated by White GLO:
Carbamide Peroxide
Papain
Carbamide Peroxide is one of 2 standard active ingredients that whiten your teeth. The other is Hydrogen Peroxide.
Along with blue light technology, White GLO confirms it accelerates the "removal of years of stains, yellowing and discolouration".
Papain is a natural enzyme from the papaya fruit. The extract is said to "prevent plaque buildup and dissolves set-in stains below the enamel surface for a visibly whiter smile".
This extract can also have the ability to reduce pain and inflammation and help heal wounds. Love nature!
Instructions for Use
So looking at the instructions, there are eight steps. The instruction guide has illustrations in black and white and it sets it out pretty nicely.
Step 1
> Open the battery on the blue light unit and pull off the plastic protector.
This is pretty much standard across the whitening kit board if a LED light is used. It's for safety and longevity for battery use.
Step 2
> Attach the mouth tray to the blue light unit.
You'll find that the LED light and mouth tray is attached already.
It is best practice to remove the mouth tray and get it a good wash. This will remove any potential residue that was left during the manufacturing process.
Step 3
> Apply sufficient whitening gel to the top and bottom of the tray.
Make sure to slowly and gently dispense the gel, it can come out quickly if you accidentally apply too much pressure.
I nice bead of gel works well.
Step 4
> Insert the tray into your mouth and turn the LED light unit on.
If you have a small mouth you might find it a little tricky to get the mouth tray and LED light in place.
But once it's in you shouldn't have any issues.
Step 5
> Relax and let the whitening process work. The white light will turn off automatically after 10 minutes.
Love that the LED light turns off automatically at the 10-minute mark.
Step 6
> Rinse your mouth with warm water after.
You may have excess salvia so make sure when you take out the mouth tray and LED light to be over a sink.
Step 7
> Remove the mouth tray from the LED light and rinse it thoroughly.
The mouth tray is super easy to remove and wash. A little warm water and use your fingers to get into the grooves and those bumps.
A clean mouth tray helps when you use it the next time.
Step 8
> Enjoy your whiter and brighter smile.
Simple steps to follow!
I enjoy the simplicity of this whitening kit.
How it Works
The White GLO Accelerator kit comes with blue light technology.
The blue light spectrum helps accelerate the carbamide peroxide and papain extract which is in the White GLO whitening gel.
Together, the whitening gel and blue light spectrum is able to penetrate the areas on the tooth enamel with stains or discolouration by lifting and converting these into colourless oxygen particles.

White GLO
Price and Value
In terms of whitening kits on the Australian market, White GlO is a very attractive option.
Value for money is definitely something that comes to mind when I think about the White GLO Accelerator Kit.
The good thing about this whitening kit is it is readily available, in many different retail stores and online.
Some of the big outlets, like Woolies and Coles, as well as Chemist Warehouse, have the product with sales and discounts on offer throughout the year.
At the time of writing this review, The price for the White GLO Accelerator kit ranges between $29.00 – $35.00.
Personally, I think its good value at any of these price points.
Overall
White GLO Accelerator Whitening Kit has many things going for it.
It's simple in design and with 100mls of whitening gel included it presents great value for money.
Yes, it does have less % carbamide peroxide than some of the other whitening kits on the market
However, it's priced well for this reduced % amount and it could offer people with sensitive teeth a better way for them to whiten without creating pain.
I believe this whitening kit is definitely something you should consider trying for yourself.
What are your thoughts on White GLO products?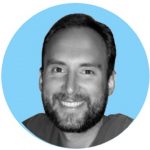 By Andrew Adams
Created at June 04, 2020, Updated at September 16, 2021