Aldi Dentitex Teeth Whitening Kit Review
Aldi Dentitex Teeth Whitening Kit Review
Aldi's Dentitex Teeth Whitening Kit was released recently as a Special Buy and it got my attention.
This beautifully stylish, teeth whitening kit was priced at just $19.95! To me, that's amazing value for money, so I purchased it for this review.
Let's see how it compares to some of the other well-known brands in the teeth whitening marketplace.
A quick note: This isn't a paid sponsorship. We bought this kit ourselves for the purpose of this review.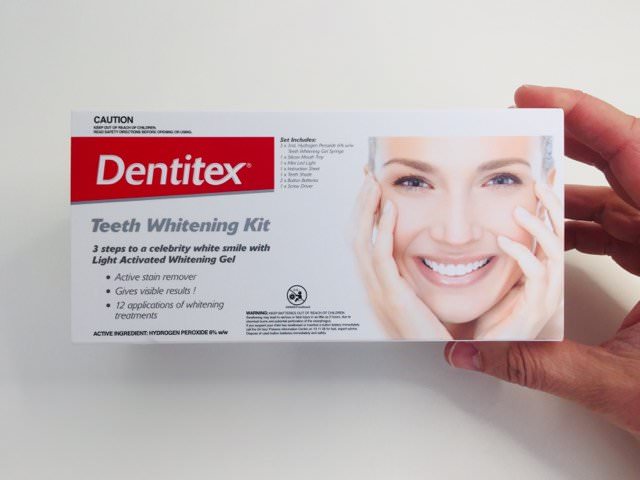 Pros
The best value for money whitening kit on the market.
Beautifuly designed packaging as well as an eye-catching and simple user manual.
Quality contents with everything you need inside to whiten your teeth.
Cons
30min time period required - fairly long but expected
No alarm or buzzer on the LED light to confirm when to finish your treatment
Only available when Aldi puts it in their Special Buys - Limited availability.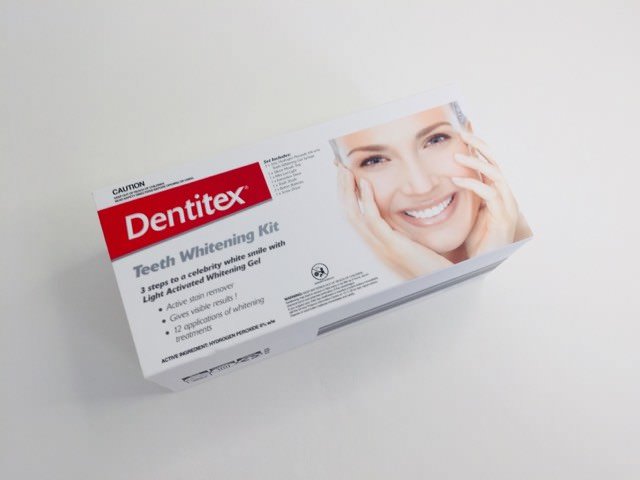 The Dentitex Teeth Whitening Kit has everything inside that most other big brand whitening kits have.
The Aldi brand kit includes:
3 x 3ml 6% hydrogen peroxide teeth whitening gel syringes
1 x A silicone mouth tray
1 x mini LED light
Instruction user manual
1x teeth shade guide
2 x button batteries
1 x screwdriver.
I found the kit complete and presented to me in a delightful way.
I wasn't expecting this level of quality by Aldi, however, that 'good, different' statement you see on TV really applies here.
Packaging and Design
I was impressed straight away when looking at this whitening kit by Aldi.
A lovely, matte finish on the packaging gave it a similar feel to the HiSmile kit I reviewed earlier.
Information on the cardboard sleeve that goes over the actual kit, had all the information you really need.
The kit sleeve that protects the kit (a nice protective touch) and box have the same detailed information, which includes;
Whitening kit items inside
Visual aids as well as safety directions
Whitening instructional steps
Warnings
First aid
Storage instructions
Details of ingredients
There are three simple steps on the packaging that customers can get a gist of what you would need to do in order to use this kit.
More detailed instructions can be found inside.
The 3 step instruction on the packaging states;
Apply a quarter of the syringe whitening gel to the top and bottom of the mouth tray, attach the mouth tray to the blue light accelerator, which is the LED light.
Place the tray into your mouth. Be sure to wipe off any excess gel and turn on the blue light, press the start button, wait for 30 minutes and turn off.
Rinse with warm water and reveal your whiter and brighter smile.
Inside the Dentitex Whitening Kit
Aldi does have a reputation of typically finding a product, replicating it and making it, usually superior than the original product or for a preferable price (my personal consumer experience).
The box that the kit came in, is very similar to many others that I've tested and reviewed, Bondi Smile and HiSmile come to mind.
The kit is pretty standard in terms of how companies are producing whitening kits to consumers, however, it works well.
It's sturdy and has a clickable function when opening and closing it, making it very secure.
All the items are fastened inside well, with the help of a plastic cutout.
Whitening Gel Syringes
Opening it you've got the three whitening gel syringes on the top section of the kit and everything else located underneath.
Dentitex has decided to go with hydrogen peroxide at 6%.
This amount of hydrogen peroxide is usually used in whitening kits that are available to Australians.
The gel syringes are clear and have red text with measurement markings, making it very easy to know how much you have applied to your mouth tray.
I found the syringes were firmly held by the cutout, clicking into place nicely.
There are also 3 small caps for the syringes that aid in dispensing the whitening gel into the mouth tray.
LED Light
The LED light has 5 LEDs and is a mini version (just a little smaller than most LED lights on the Australian market) with Dentitex written on the front.
You'll find the LED mouthpiece has a protective layer of plastic film for over it, this is just for hygiene purposes.
I thought the LED was easy to hold and it felt nimble to use.
The screw on the back of the LED light was a nice safety feature, it stops the batteries falling out, this is especially important if you have kids.
Dentitex provides a tiny screwdriver so you can take that screw out, saves trying to find one!
It's important to remember that there's a plastic little tab inside where the batteries are located. You will need to remove this before trying to get the LED to work.
Shade Guide
The professional 3D teeth whitening shade guide makes recording your progress easy and is set out clearly.
It had 1 to 15 different shades to pick, from white to a dark yellow shade, as well as before and after tick boxes.
I found the same shade guide in the Snow Teeth Whitening Kit I purchased. Aldi, you've done it again! Sorry, wrong slogan.
Mouth Tray
The mouth tray is that universal sort of type, good quality, nice moulded feel about it. You don't need to mould this one.
Connecting it to the LED light was simple. It just clicks and fits over the LED light mouthpiece.
From here you are ready to whiten your teeth!
 Brush your teeth and rinse.
Prepare the LED light, remove the plastic disk from under the batteries and tighten up with the screw.
Attach the mouth tray to the LED light.
Apply 1/4 syringe of  whitening gel to the tray, tops and bottoms
Turn the LED light and draw off 30-minute treatment
Wash your mouth and clean the tray.
The illustrations were helpful to understand the process and complemented the text well.
The user manual also has some further detailed instructions you can follow, which gives a more complete picture.
Cautions and Tips by Dentitex
Aldi's Dentitex Whitening Kit has 5 tips that should help you, some information about what you may experience, etc.
#1 It is not uncommon to get some teeth sensitivity. If you do, then either increase intervals between use, cease use or use a sensitive toothpaste. Sensitivity usually only last 24 to 48 hours.
#2 Each whitening treatment requires only a quarter of the syringe for both upper and lower trays. Make sure you apply an even layer as it's important not to get the gel onto your gums.
#3 Do not get the gel on your gums. Please wipe off immediately.
#4 Teeth should be as dry as possible when the gel is applied.
#5 People with periodontal or gum problems should not use this kit or only under dental supervision.
Propylene Glycol
Glycerin
Water
Hydrogen Peroxide
Cellulose Gum
PVP
Menthol
Sodium Hydroxide
Price and Value
For the price and what comes inside the kit, I'm not sure you can beat it.
I picked it up for $20 and was amazed at how good the packaging and the product was!
The only frustrating thing about this whitening kit is it's only available when Aldi puts it in their Special Buys, so it isn't readily available.
In my eyes, it represents outstanding value for money.
Overall
Aldi's Dentitex Whitening Kit most likely delighted those who were lucky enough to get their hands on one.
With everything you need and at a price point that defined excellent value, the Aldi brand Dentitex Whitening Kit is one to seriously consider.
It provided the highest amount of hydrogen peroxide available to retail purchasers in very attractive packaging.
Priced at $20 it is by far the best value for money teeth whitening kit on the Australian market to date.
Would you try an Aldi Teeth Whitening Kit?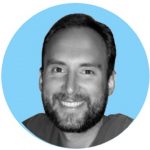 By Andrew Adams
Created at August 11, 2020, Updated at September 16, 2021