Piksters SupaGRIP V1 Review
Piksters SupaGRIP V1 Review
Piksters SupaGRIP v1 is a convenient and effective way to floss. With an easy and grippy handle, this floss is the perfect way to get in between those teeth of yours.
Available in a 10, 20, 50 or 90 pack you have choice and value when opting to buy this product. Let's take a good look at this flosser by Piksters and see if it is better than traditional floss.
Pros
Thin floss that gets into tight areas between teeth
The floss is extremely strong and lasts much longer than any other floss I've used
The handle is comfortable and you can grip it easily
Cons
The floss can still fray or break if used for a long period of time and when used on tight areas
The product is plastic and non biodegradable
Technical Details
Dimensions

8.5cm long, 3.5cm wide

Notable Materials

Monofilament PTFE tape for floss, Plastic handle

Manufacturing Country

TBA

Warranty Information

Australian Consumer Warranty
Full Review
I'm reviewing Piksters SupaGRIP v1 Advanced Floss/Toothpick range of flossing aids.
Now, these are an option if you don't like traditional floss and would like to have something that you can hold without getting your hands or fingers dirty with mushy plaque etc.
They're a simple design but they have dual-action usability.  On one side floss, with two connection points for the floss, and on the other side a toothpick.
They come in one colour which is a bluish/aqua colour.
Design and Materials
This product looks like it's made from a plastic material. Very appealing and it's a nice design. Very modern, almost space-like.
Piksters mentioned that the previous generations of this flosser were made with a multifilaments nylon, which had some issues with fraying and breaking, and they had to remedy this.
SupaGRIP v1 now contains a strong monofilament, PTFE tape, which dramatically reduces this problem.
But if you do have tight teeth that are really compacted together, you still may have the possibility of occasional fraying.
However, with this new floss tape, it's dramatically reduced and is mentioned on the back of the package. Fantastic to be aware of when using this product.
Packaging
Looking at the packaging, it comes in a really cool, clean and sealable package so you can tear it off at the top with a pair of scissors and then you can reseal it so it doesn't get wet.
They shouldn't get any contaminants or water inside the pack so they will last longer if you keep them in the pack, protected.
It mentions that it's superior in floss, superior in the handle and a superior toothpick. Yeah, cool statement. Comes in a really vibrant package too.
Instructions
Piksters go over some instructions for use on the back of the pack.
They recommend using interdental floss in a bit of a sawing action as you glide it through and slide it in between your teeth. Then you can just slide it back and forward as you reach the gum line.
First Impressions
When I first used this Piksters SupaGRIP I thought it worked well. It keeps your hands and fingers free of any muck, any debris, any mushy plaque that comes with flossing, old school way. So this is good.
I like the handle. It feels that the grip part is in the right spot. And I like that it's got a toothpick too, so if you have any bigger pieces you can really get into it and get it cleaned out.
The tape feels very strong and secure to the handle parts. It's very thin in diameter so it does get into those really thinner, really narrow, tighter areas of one's teeth. I know I have some teeth that are tight and it has caused problems when I use interdental brushes that are too big.
So maybe using floss as part of your dental hygiene as well as interdental brushes, is a good thing. It's something I do on a regular basis and recommend trying for yourself.
It sits nicely between your teeth and the gums. And you know when it's enough, you don't have to go any further, you feel it when you're actually sawing down gently.
If you get a little bit of bleeding don't worry, it's normal. Small amounts of blood are good and it gives you an indication of how healthy your gums are. Once they stop bleeding altogether you know you have been doing a great job and improving your dental hygiene.
The important point to remember, if you consistently floss or use interdental brushes, bleeding should decrease as you go along. If bleeding persists, make an appointment to go see your trusted dentist and get a check-up.
Testing
I've tried and tested these Piksters SupaGRIP v1 flossers for a week, they're holding up very well. I like that I'm holding a handle and not wrapping floss around my fingers.
I never tried the previous generations of this flosser so I can't compare, but I feel like the tape that they're using now is very strong. Piksters assessment of their product is correct. There's no misleading information on their part.
They are thin enough to get into tight areas, but I can see if you're trying to get into really, really tight areas between your teeth, you may find that it floss could potentially fray a little bit and potentially break (most floss does at some point). But saying that, the way it's been designed holds up and is strong.
Price and Value
I think it's good value for money. Currently, prices range from $5.99 – $7.00 for a 50 pack, making it very affordable at only $0.12 per flosser.
You're able to purchase these online and in shops, like Woolies, Coles, Chemist Warehouse, Priceline, and in most pharmacies so it's readily available and easy to find.
The other good thing is they have value packs of 10, 20, 50 and 90. A decent amount of choice is available if you are considering using this type of floss.
Usage Timeline
Initial Usage

Condition: Excellent

Thin floss really gets in between your teeth easily and effectively

Love the handle and the fact you don't wrap floss around your fingers

Add toothpick at the other end of the handle

7 Days of Use

Condition: Great

Floss is still holding up! Very strong

Haven't had an issue with fraying or breaking

Still enjoying the handle - It works well to guide the floss in between your teeth and remove mushy plaque

2 Week of Use (4 SupaGRIPS)

Condition: Great

These are really impressing me - I think it's the easiest way to floss

The floss material is super strong and lasts

If the floss frays you can still use it until it breaks completely
Overall
I was impressed by Piksters SupaGRIP v1 Flosser and Toothpick combo. Not only does it serve its purpose very well, but it's also great value for money.
With the thin flossing tape used, it can get into really tight areas that sometimes a thicker floss may have trouble with.
The handle keeps your fingers away from the possibility of getting anything on them, so it's a much cleaner experience to that of your more traditional forms of floss.
I give the Piksters SupaGRIP v1 a thumbs up and thought very highly of the floss and how it felt when using it. It's up there with the best!
Have you tried Piksters SupaGRIP Flosser/toothpick recently? We would love to know your thoughts on this product by leaving a comment below!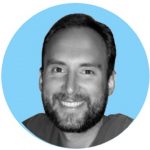 By Andrew Adams
Created at May 03, 2020, Updated at September 16, 2021