Understanding Your Dental Benefits: 5 Essential Services Covered by Medicare + Medigap Insights
Understanding Your Dental Benefits: 5 Essential Services Covered by Medicare + Medigap Insights
Keeping your teeth healthy and in great shape can be an expensive journey. For low-income families, maintaining healthy teeth may even seem like an impossible challenge.
Luckily, there are some programs out there that can help you maintain a beautiful smile despite your financial restrictions.
Medicare is a government healthcare program that many families rely on for personal healthcare. Not too many people do, however, realize that this government program also assists with dental care.
In this guide, we are going to take a quick peek at five terrific dental care services that you may be eligible for if you are registered with Medicare.
Who is Eligible for Medicare Dental Services?
Medicare offers dental services for adults and children, however, there are a couple of requirements that can affect your eligibility. Here is a quick summary of some of the basic requirements for dental coverage through Medicare.
Children
Children aged 0 to 17 can obtain dental services through the CDBS (Child Dental Benefits Schedule). For children to be eligible for these services, they or one parent should be eligible for Medicare and they should receive FTB (Family Tax Benefit) at least once per calendar year. These restrictions ensure that only those who truly need it will benefit from these types of policies.
Adults
Certain adults can also benefit from these dental services. For adults to be eligible, they will need a Health Care Card, a Pensioner Concession Card, or a Commonwealth Senior Health Card.
The eligibility requirements for both children and adults can vary for different states or territories you might be residing in.
Top 5 Dental Services Covered by Medicare
A number of different dental services are covered by Medicare. The services covered are, however, all basic services and exclude extensive dental procedures like orthodontics, wisdom teeth, dentures, surgical extractions, or crowns. It is also important to take note that the services covered by Medicare may be different in different states and territories.
Here is a quick look at the top 5 dental services that most Medicare patients frequently enjoy.
Check-Ups
Regular checkups can prevent a lot of tooth problems which can be a huge help in avoiding unnecessary dental expenses. Medicare supports regular check-ups. This involves a thorough examination of the teeth, gums, lips, and mouth and helps identify dental problems before they can turn into a huge issue.
X-Rays
Dental X-rays are taken to identify the extent of dental problems. X-rays can, however, also be requested for seemingly healthy teeth. It is usually recommended to get dental x-rays taken every 6 – 18 months depending on the condition of your teeth. Medicare might not cover overly frequent X-rays but they do offer a certain amount of coverage for this dental service to qualifying individuals.
Fillings
Fillings help restore teeth damaged by decay to their normal shape. This type of service is one that many Medicare patients frequent, especially since it is so helpful for preventing extensive dental work.
Root Canals
Medicare may also assist with root canals. This treatment involves removing inflamed or infected pulp on the inside of a tooth so the tooth can be saved. During this procedure, a filling is also used to restore the tooth.
Extractions
General tooth extractions can also be covered by Medicare. This does, however, exclude the extraction of wisdom teeth and may also exclude surgical extractions for which anesthetics might be required.
These are the top five dental services covered by Medicare. They do, however, sometimes cover other dental services such as cleaning or fissure sealing.
Patients should be aware that these benefits are not limitless. The dental services you can enjoy through Medicare have limitations and are capped out at certain amounts per adult and per child per year.
What About Coverage for Other Dental Services?
These standard dental services covered by Medicare are already a huge help for most lower-income households. There are times when you might need a more extensive procedure. For these scenarios, relying on an alternative medical plan can be helpful.
Most hospital plans or extra health insurance policies also subsidise general dental services. However, for extensive work such as surgical extractions or orthodontics, it is usually better to acquire a higher level of medical or dental insurance.
Let's explore some of the different solutions for more extensive dental procedures.
Medigap
This US-based medical plan is designed to help you cover some of the out-of-pocket costs left over when medical insurance policies don't cover all of your medical expenses.
Medigap is private health insurance designed to complement Original Medicare by covering certain costs, such as copayments, coinsurance, and deductibles, that Medicare does not fully cover. Some Medigap policies also offer coverage for services not included in Original Medicare, like emergency medical care when traveling outside the U.S.
Who Can Get Medigap?
Medigap coverage is only available to those who are also enrolled in Original Medicare (Parts A and B). You can get a Medigap policy for any person but each policy will only cover one person. Therefore separate Medigap policies are required for individual family members.
When is the Best Time to Buy Medigap?
Your Medigap Open Enrollment Period is the best time to buy a policy, which lasts for a total of six months. This period commences in the first month that you're enrolled in Medicare Part B and are 65 or older. During this period, you can purchase any Medigap policy sold in your state, regardless of your health status. After this period, purchasing a Medigap policy may be more challenging and potentially more costly.
What Doesn't Medigap Cover?
While Medigap provides substantial coverage, it does not cover everything. For instance, long-term care, vision, and dental care, hearing aids, eyeglasses, and private nursing are generally not covered. To acquire prescription drug coverage, you would need to enroll in a separate Medicare Drug Plan (Part D), as Medigap policies sold after 2005 do not include prescription drug coverage.
Medigap and It's Compatibility with Medical Advantage Plans
It's important to note that Medigap does not work with Medicare Advantage Plans (Part C). It's illegal to have both a Medigap policy and a Medicare Advantage Plan. If you're unsatisfied with your Medicare Advantage Plan, you can switch to Original Medicare within the first 12 months and then purchase a Medigap policy.
How Does the CARES Act of 2020 Impact Medigap?
Medicare's ability to cover treatment and services for those affected by COVID-19 has been expanded thanks to the 2020 Coronavirus Aid, Relief, and Economic Security (CARES) Act. It also increases flexibility for Medicare to cover telehealth services and authorizes Medicare certification for home health services.
Medigap: An Essential Aspect of Healthcare
To sum it up, understanding Medigap is crucial for anyone navigating the healthcare system in the U.S. It provides essential supplementary coverage to fill in the gaps left by Original Medicare, allowing individuals to manage their healthcare costs effectively.
How to Choose the Right Medigap Plan
Selecting the optimal Medigap policy requires careful consideration of your budget, expected healthcare utilization, doctor preferences, and more. It's important to use the standardized plan charts to compare coverage between the different Medigap options side-by-side. This allows you to see exactly which benefits are offered by each lettered plan.
When choosing a plan, look beyond just the covered services and also consider the monthly premium costs. A plan with more generous benefits may come with a higher price tag that could be difficult to fit into your budget long-term. Make sure to see if your doctors accept the Medigap plan you're considering to ensure continued access.
During your Medigap Open Enrollment Period, shop policies from different insurance companies, as premiums can vary for the same plan.
Navigating Medigap as a Couple
For married couples and domestic partners, navigating Medigap coverage requires some extra coordination and strategic planning. While a Medigap policy only covers one individual, couples can optimize their total healthcare costs by thoughtfully choosing complementary plans. Each spouse should enroll in their own separate Medigap policy, as joint policies are not available. It often makes financial sense for each partner to select a different plan based on their expected healthcare utilization and budget.
For example, one spouse may choose a plan with lower premiums but less generous benefits. The couple should compare overall combined costs across different policy combinations to identify the optimal setup. During open enrollment periods, spouses over 65 should apply for Medigap concurrently to access the best pricing. If one spouse has employer group coverage, the partner may want to get Medigap to fill in coverage gaps.
***
HFC
HFC (Hospitals Contribution Fund of Australia) is Australia's largest not-for-profit health fund and a very popular private health insurer. This insurance firm has been operational for over 90 years and offers a variety of healthcare benefits to families. Their family health cover plans are especially attractive amongst average-income households.
Medibank Private Limited
Medibank Private Limited also provides private health insurance for Australian residents as well as international students and visitors. They are Australia's largest private health insurer and offer numerous policies such as travel health cover solutions, life insurance plans, and funeral policies, and can even assist with pet healthcare insurance.
Australian Unity
Australian Unity can also be a very good option if you are looking for private health insurance. They offer a variety of health insurance plans including some very attractive solutions for single parents.
Conclusion
Medicare does have its restrictions but it can be a wonderful solution for low-income families and especially for children. If you are approved with Medicare then you should remember to take your Medicare card along to your next dentist visit. This government program can be a huge help for keeping your out-of-pocket costs as low as possible and will make it a little bit easier to keep your teeth in terrific shape.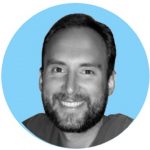 By Andrew Adams
Created at November 01, 2023, Updated at November 01, 2023