Oral-B Essential Floss Long Term Review
Oral-B Essential Floss Long Term Review
Oral-B Essential Floss has been a well known and trusted option if you are wanting to use floss.
A simple design and a quality product to be sure.
I review Oral-B's 'go-to' floss and see if it stands up to the test.
Pros
A nice feeling floss when you use it
It comes in a very compact capsule. It's easy to seal, and it's effective when you pull out the floss.
It does its job and it's very reasonably priced, representing good value
Cons
Mushy plaque sometimes gets on my fingers when cleaning the floss between cleans
Fingers can swell if floss is left wrapped around them. Just something that happens with you floss using the standard product
Technical Details
Dimensions

Stands 4.5cm high, 5cm wide

Notable Materials

Plastic capsule, nylon used for the floss

Manufacturing Country

Ireland

Warranty Information

Australian consumer warranty
Full Review
Today I'm reviewing the Oral-B Essential Floss. It's a waxed dental floss and it's the 50-metre amount, made in Ireland.
I just want to run through a few things that I've noticed, after using this product, on and off for over two years, maybe even longer. So I've had a fair amount of time to assess and test this floss product by Oral-B.
Overall, I've found this a very reliable waxed dental floss and it does a great job. It's very simple in its design, how it's packed together and the usable functions make it something to seriously consider when wanting to use floss.
Let's take a detailed look at this product.
Design and Features
This floss comes in a very convenient little round capsule that has a lid that you can open quite easily. It's got a very good clicking mechanism that is secure and works very, very efficiently. The floss can be drawn out smoothly and extremely conveniently.
This floss is able to be cut by a little metal slicer that has been designed in a way so it won't cut your finger. A simple cutting design that just cuts the floss effortlessly.
Once you cut the floss to your desired length, the cutting tool holds the next lot of floss in place, so you don't lose it inside the capsule. On occasion, sometimes the floss may fall back inside but it's easy to retrieve.
If you do lose the floss inside, you can open the internal part of the capsule by pushing your two fingers together on the outside, that will dislodge the connection points.
Then you're able to have a look at the spool of floss. The function is like a sewing machine, you have the spool and it goes inside. I don't believe Oral B have refills at this stage, but I could be wrong.
The size of the floss is not thick and it fits easily between your teeth. Even if you have really tight teeth, this floss should get in-between most peoples teeth, even the really tight ones. It's got a little bit of wax coating on the actual floss and this acts as a lubricant to slide between your teeth.
Length of Floss
The one I'm testing is 50 metres long. I find this is very sufficient for at least… well it depends on how many times you floss your teeth. But on average I do it maybe once a day so 50 metres is more than adequate.
If we look at the figures, if I use it 30cm at a time  (say once a day), it's going to give me 166 days of usage on average. Just over 5 and a half months in total. That's pretty good value for a few bucks!
Note: I find using floss, coupled with interdental brushes, a really good way of getting any debris and mushy plaque out of in between my teeth. It' a winning combo in my eyes!
How to Use the Floss
How to floss properly is very important and learning the basic technique will help you improve your dental hygiene as a whole.
I usually maybe take out 30cms of floss. And then I'll just sort of wrap each end of the floss around my index fingers and then use that as the leverage between my teeth.
You move it back and forth and jiggling it a little bit in a sideways action. And that seems to do a good job.
Sometimes using floss you can, unfortunately, get some mushy plaque and debris on the floss string and then that can get onto your fingers. It can be a little messy but nothing a good wash of your hands can't fix.
With normal dental floss, you have to wrap the floss around your fingers. So, if you're not happy with that, maybe another type of flossing product is suitable for you.
If you are definitely not keen about using a standard type of floss product than maybe something with a handle could work. There are quite a few options available. Here is one floss pick by Oral-B that could be an alternative solution for you.
Piksters also make one, called Supa Grip Flosser/Toothpick V1. It's a great product and worth a try. Plenty of online retailers and stores sell them. Looking at Chemist Warehouse, the Supa Grip V1 has currently 4.9 stars out of 5.
Price and Value
Retailing for the recommended price of $2.99, it's pretty good value at this price. However, you will find this floss on special a lot of the time. It seems to be trending at around $1.99 at Chemist Warehouse and I have to say that's GREAT value for 50 metres of floss!
Oral-B also has 100m floss options but you have to buy in bulk with these. I can only find them in packs of 6 going for $35. I'd recommend sticking with the 50-metre option, it's smaller and much more compact. Plus it's watertight and secure. What's not to like!
Usage Timeline
Initial Usage

Condition: Excellent

Floss really got in between my teeth well

The thin nylon floss is definitely works

Plenty of floss in the capsule to last a long time

2 Weeks of Use

Condition: Excellent

Using 30cm - 45 cms at a time for upper and lower sets of teeth

Enjoying how it feels and it is getting in between my teeth that are very tight

The nylon is strong but sometimes does fray if I over use it or it's between very tight teeth

1 Month of Use

Condition: Great

The capsule is holding up well. Stops water and dust from getting onto the floss

I like the fact it is small and compact, easy to store or take with you on a trip away

Plenty of floss left, looks like it's going to last for a long time

3 Months of Use

Condition: Great

Floss is protected very well from water so the floss is like new when you use it

The floss cutter still works like new

The floss hasn't deteriorated at all over the past 3 months.

Still plenty of floss left

6 Months of Use

Condition: Great

Impressed how this product lasts

The floss still has some more to go

Very happy with the floss and how its been put together
Overall
Oral-B's Essential floss is an affordable, simple flossing solution. It's a good product and I recommend it.
I've been testing and using this floss for over two years and have always thought highly of this brand and the floss that they make.
Basically, if you're looking for something very simple, easy, efficient, does the job right, then the Oral-B Essential Floss is something you should seriously think about getting. Your teeth and gums will thank you!
If you have tested or used this product we'd love to hear from you. Tell us your thoughts in the comment section below.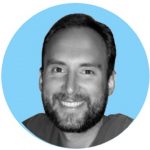 By Andrew Adams
Created at April 30, 2020, Updated at September 16, 2021