TePe GOOD™ Tongue Cleaner Review
TePe GOOD™ Tongue Cleaner Review
The GOOD™ Tongue Cleaner made by TePe has been designed to remove bacteria off your tongue and improve oral hygiene and prevent bad breath in the process. But it is the way it's made and the material which has been used that really excites me.  Let's check it out!
Pros
Sustainably produced by 100% green energy
Made from 96% Sugar cane
Bio-Based plastic material which is much better for the environment than plastic
Cons
Doesn't offer a great clean of your tongue
Removes mostly saliva off your tongue and is quite a messy experience
A large cleaning head causing issues if you have a small mouth
Technical Details
Dimensions

18.5cm long, 3.5cm wide at the top, 1.9cm at base

Notable Materials

Bio-based plactic - 96% Sugar cane

Manufacturing Country

Sweden

Warranty Information

Australian consumer warranty
Full Review
The GOOD™ Tongue Cleaner by TEPE is part of the GOOD™ range that's made out of bio-based plastic, the same material and design as the GOOD™ toothbrush.
This tongue cleaner is made in Sweden and it's 96% bio-based plastic. TEPE refers to it as the tongue cleaner's part of TEPE's initiative to make a difference for the good of the planet and for you and for your good.
I take my hat off to them, they're really trying to make a difference in a market that is, quite heavily based around plastic and alternatives for their dental hygiene products that are on the market.
Packaging and Details
The package is very similar to that of the toothbrush range.
The tongue cleaner is securely housed in its packaging, tight, firm and secure. Which is great. So there's no chance of any contamination within the package once you buy it in a shop or online retailer.
The information is clear, you can tell straight away that it's a very environmentally friendly or a more environmentally friendly option.
The back of the packaging goes over everything the company is working on to be GOOD™ for the environment and you.
The handle is made from 96% sugar cane. It's a renewable raw material and it's produced using 100% green energy that's partly from their own rooftop solar panel facility in Sweden.
It mentions the product recycles 95% CO2 emissions during its life cycle, lower the carbon footprint and making it wonderful for the environment.
There are some basic instructions on the bottom of the package at the back.
It says to place the tongue cleaner as far back as possible with the raised surfaces towards the tongue and slide forward
One or two strokes recommended
First Impressions
When I first held it I noticed that it's got a very wide tongue cleaning head.
Secondly, I realised it has three raised areas that come across the cleaning head. These provide a triple cleaning action with minimal strokes required.
To be honest, If you have a small mouth you may have a little trouble using it. For the majority of people, it shouldn't be an issue.
The product tapers down with some cutouts in the middle. The handle has a subtle indentation of TEPE written at the bottom, a nice finishing touch.
They say it takes up to 2 strokes to use, I would probably say three to five seems to work well as it takes a few strokes to get into the swing of the action needed.
The top of the cleaning head comes out about 1cm taller than the rest of the cleaner. Doing this offers the ability to get to the back of your tongue more easily.
Overall this tongue cleaner looks appealing and it has some nice lines that make it quite modern in design. I particularly like the fact that when you place the cleaner on a flat surface the cleaning head is elevated off the surface. Great design function!
Testing of the Tongue Cleaner
My review has given me 2 weeks of testing the GOOD™ Tongue Cleaner. It's been fairly good, overall, I wouldn't say it's been excellent.
The tongue cleaner itself is adequate at mostly removing saliva off your tongue. I've been doing at least three to five brushes of my tongue before every brush of my teeth, and that seems to remove quite a lot of saliva.
If you have a saliva problem or maybe bacteria within your saliva, yeah, it could potentially reduce bad breath and the bacteria that's sort of forming on your tongue. But I don't think it actually cleans the tongue, so to speak. I would think it's more just removing excess saliva.
Once you finish using the tongue cleaner you will notice a roughness on your tongue. It's not pleasant but I guess that what happens when you remove all of the saliva off your tongue.
The triple cross members of the head do work to some degree and it's been a fair experience I would say.
I wouldn't say it's been great and I wouldn't say it's been completely poor. But I think maybe it's just the way it's been designed with the material that's being used.
As you use the tongue cleaner, it sort of glides over the tongue, collecting spit, collecting saliva, and you actually end up having quite a messy cleanup. So you have to wash the brush quite considerably. But that's just part of the cleaning your tongue.
However, each time I use this product I am reminded by just looking at it that it's sustainable and environmentally friendly as a whole.
My Partner Loretta's Review
Unfortunately, there were a few things I was unimpressed with. When using it, I found it hard to get towards the back of my tongue, even when scraping the front part. The tongue cleaner seems to collect a lot of spit as you use it.
I don't feel like it cleans the tongue very well and afterwards, you have a dry feeling on your tongue. I can see though if someone had really severe bad breath it might work to reduce the smell as it removes a lot of salvia at each stroke, but for the average person, I think there is better out there.
Price and Value
I found at the time of reviewing this tongue cleaner by TePe, the price varied somewhat. Ranging from $5.88 to $9.45, quite a difference.
The other thing to think about is most, if not all opportunities to buy this product are online only. I couldn't find a normal retail shop that sold them (more digging could be required here).
So when buying online you must factor in shipping, with most online retailers having a minimum shipping spend of $50 to get free shipping.
At around $6 we think it's reasonable value for money given how it's made and materials used. It will last a long time and you can clean it in the dishwasher. Bonus!
Overall
The GOOD™ Tongue Cleaner by TePe does have many sustainable and environmental benefits that would make you consider buying and using it.
My personal experience while using this product for the past 2 weeks is mixed. Yes, I'm stoked that it's environmentally friendly but I'm not sure it's hugely effective in cleaning my tongue. I always had a thought after using the tongue cleaner, "gees is this it?"
The triple cross cleaning members of the head do work to some degree but I feel it falls a little short compared to some other tongue cleaners on the market.
Saying that my hats off to TePe for designing the GOOD™ range of dental products, a wonderful concept just in relation to the tongue cleaner, effectiveness could be improved.
Have you tried and tested TePE's GOOD™ Tongue Cleaner? Let's us know your thoughts on this product in the comments below.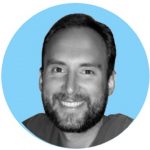 By Andrew Adams
Created at April 27, 2020, Updated at September 16, 2021