TePe Good™ Compact Toothbrush Review
TePe Good™ Compact Toothbrush Review
I'm loving the size of TePe's GOOD™ Compact Toothbrush. It's definitely shorter and smaller in the right areas, namely the brush head and bristles.
As with its bigger brother the Regular toothbrush, this compact-sized version is made sustainably and is much more environmentally friendly than most toothbrushes on the market.
Pros
Made of Bio-based Plastic so it's more sustainable
Compact size brush for either kids or Adults
95% recirculated emissions during it's lifecycle which means a lower carbon footprint
Cons
The amount of bristles could be more
The neck could be a little longer to access the back teeth
Only 2 colours available
Technical Details
Dimensions

18cm long, 2cm at widest section, brush head is 2.3cm long and 0.6cm wide

Notable Materials

96% Sugar cane handle, Bio-based plastic for filaments or bristles

Manufacturing Country

Sweden

Warranty Information

Australian Consumer Warranty
Full Review
I'm checking out TePe's GOOD™ Compact Toothbrush. This brush, like the regular size, has been created using sustainable methods and green energy.
TePe mentions that the "GOOD™ Compact toothbrush is suitable for both children and adults who prefer a smaller brush head. The tapered brush head improves access and the end-rounded filaments ensure gentle cleaning."
Let's have a closer look at this toothbrush and see if it really is good for the environment and good you?
Packaging and Details
Looking at the front of the packaging, it stipulates it's made in Sweden, which is fantastic because a lot of people view Sweden as making good products such as Ikea and their meatballs!
The handle is made from 96% sugar cane, and the bristles are made of bio-based plastic. They refer to the bristle material as filaments (Technical term).
On the pack, it says 95% recycled CO2. This is in relation to emissions and we'll talk about this shortly.
The three manufacturing emblems on the front of the package that stood out to me regarding how this toothbrush is created are:
Cardboard recycling
Plastic recycling
Household waste recycling
It's genuinely impressive that your humble toothbrush could be so sustainable as a whole.
Now, flipping over on the back of the pack, there are three points that I would also like to mention.
Point 1 – From Good Sources
Now, it says, "100% bio-based filaments, and a handle that is made from 96% sugar cane."
So, they say it's good, renewable, raw materials, and I agree with them.
Point- It's From Good Energy
It's produced using a 100% green energy, partly from their own rooftop solar panel facility, so that's in Sweden. Again, phenomenal.
Point 3 – Looking for Good Results
As we talked about the 95% C02 emissions, it recirculates that during its lifecycle.
So, it's good for your teeth, good for the environment and reducing its carbon footprint.
Design and Features
Let's have a closer look at this compact toothbrush, and talk about some of its features.
It comes in green and pink colours. I was testing the pink colour and think it looks vibrant and cool.
So, the handle, it has a nice, lightweight feel to it. I would say, it's very similar, probably, identical to the regular size toothbrush in this range.
It has that same middle cutout on the front and the back of the toothbrush handle as the regular, which aids in holding the toothbrush as you brush, and gives that support for your thumb and your fingers.
It feels very comfortable to hold, partly because it's so lightweight. I really enjoy holding this toothbrush, it's a genuinely nice feeling.
Going up to the neck of the toothbrush. It's small, it's quite slender and sleek in its design, as it goes towards the tapered brush head.
I feel the neck of this brush could be a little bit longer, in my opinion, just from my experience, but we'll talk about that a bit later in this review.
As we get to the brush head, it's tapered towards the very top of the toothbrush. The back of the brush is quite thin where the bristles meet the brush.
Glancing at the bristles, lengthwise, they're small, they're definitely compact and they're soft.
I wouldn't say they are overly soft but you can feel structure down at the base of the bristles. Provides some support while you go about your dental routine.
The best way to understand this is to run your thumb and fingers over the bristles.
What's in a Name
I really love the way TePe has named this toothbrush. A lot of toothbrush brands would just say it's a kids brush and leave it at that. I think they are onto something.
A compact toothbrush opens up the possibility for both kids and adults to use this product without feeling judged. I rate this marketing!
So to recap, same design as the Regular GOOD Toothbrush, but it's just smaller and more compact.
Testing the Toothbrush
I have been using this Compact toothbrush for the last 4 days, I really have enjoyed brushing my teeth with it.
It's lightweight, and to me, it's the perfect size for my mouth. The bristles are short and compact, the head is small, so it really gets in there, quite well, and cleans the harder to reach areas.
I will say, that the neck of the toothbrush could be longer. With my somewhat small mouth, I felt that I could feel the top of the handle (which is quite wide) almost get stopped as I brushed.
If the neck was a little bit longer, it would reach the back of the teeth better a little easier and without hesitation.
It's not a huge disadvantage, it's just something that I've noticed when brushing with this toothbrush.
I look forward to keeping on trialling this toothbrush and see how the bristles fare.
I did have some concerns, with the regular toothbrush that I was reviewing previously.
The bristles started to flare out a little on one side of the brush after only 2 weeks of use.
I will report back as the review testing is carried out.
Price and Value
I only could find one retailer online that sells the TePe Good™ Compact Toothbrush which is Smile Boosters. They must be the sole distributor in Australia.
They are currently selling this toothbrush for $2.28 which represents good value. However, if you just want to buy this brush on its own then you have to pay shipping which makes it not so affordable or value for money.
You would have to buy at least $50 of product for this retailer before getting free shipping. Just something to remember when buying this product.
Usage Timeline
Initial Usage

Condition: Excellent

The compact toothbrush head was great at moving in and around my mouth

The bristles, with their rounded tips, were soft on my teeth

Lightweight toothbrush enjoyed brushing my teeth with it

3 Days of Use

Condition: Great

The toothbrush has been cleaning my teeth well.

Its soft bristles feel good when I brush my teeth

Neck could be a little longer to give it more access to the back teeth, just depends on how big your mouth is
Overall
I'm really happy with the design of the TePe GOOD Compact Toothbrush.
Looking at it from an environmental and sustainability mindset, you have to be impressed with this brush, and the company, for designing it in the way they have.
They're using materials that have been used prior, to formulate the brush and recycle where they can.
In terms of the bristles and brushing experience, it's been good. I have to say I've enjoyed brushing my teeth more with the compact version than the regular size.
The filaments or bristles are rounded at the ends and I found them soft on my teeth.
I do feel, like the regular brush, there could be more bristles on the Compact toothbrush for better support overall.
If you have tried an environmentally friendly toothbrush and think we need to know about it? Please leave a comment in the section below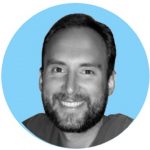 By Andrew Adams
Created at May 15, 2020, Updated at September 16, 2021