TOP 5 Dentists in Randwick – Who Made the List?!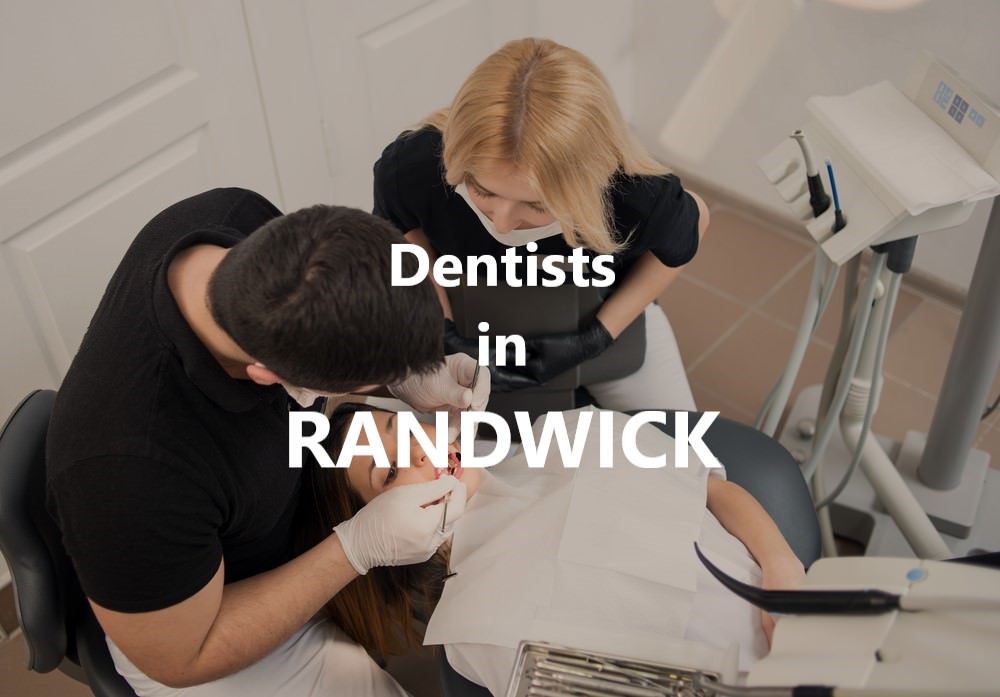 Live in or around Randwick? In need of another Dentist? Find even the thought of looking overwhelming?
If nodding yes, you're at the right place to calm your mind.
We've listed Randwick's TOP 5 Dentists, out of over 24.
We hope you can read about their charges and any additional advantages we uncovered, and this fills you full of curiosity about one or two.
OVERVIEW: Dentists in Randwick
Number of Dentists in Randwick:
24+
Dentists with 4+ Stars in Google:
20
Total Combined Google Reviews:
646+
Their places in the TOP 5 were awarded by reviews in Google.
The summary above shows the number of people who reviewed Dentists in Randwick.
This has led to some dentists gaining over 4 stars, and even a place in the TOP 5.
Note: Treat this list like it's a friend offering you recommendations.
Though reviews are a good way to assess a business, our assessment is only an approximation.
It's possible you'll see a dentist you like, one that suits your current and future dental needs.
But, upon visiting, you might find your own review is poles apart.
COVID-19 Update: Due to Lockdown restrictions in the greater Sydney area, some dental services may be limited. Please contact the dental practice directly to confirm what is available as well as follow NSW Health directions.
Dental Treatments Covered
Every Dentist was contacted by phone.
We spoke to them about some common dental treatments it's likely you've heard about.
These 'Item Codes' were used to get their prices:
Professional Clean
Dental Fillings
We also chatted about teeth-whitening, as most Dentists perform this.
My recommendation, if calling a new Dentist.
First, ask your current Dentist for all your Item Codes for recommended treatments.
This is as you'll notice treatment prices differ between Dentists.
You can use our Dental cost calculator to compare any costs you're given against average statewide costs.
Note: Every cost was brought to us by our mystery shopper. Based on available data, all details were correct when writing this.
Also, we're unknown to any of these Dentists. All information was gathered so we could impart it to you.
1. Vital Dental Randwick
Vital Dental Randwick finished first, with 5 stars and 179 reviews.
Many say they're reasonably priced, highly informative, and knowledgeable, so I picked up the phone to find out.
Very helpful, I got their prices immediately.
Their "New Patient Dental Check Up" package (Codes 011, 114, 121 and 021) is $195 for all new clients.
Fillings – $220 for 531 and $55 for 577.
Currently, in-chair whitening is on special for $599.
Or, a take-home whitening kit, which includes impressions, custom trays and 3 gels, is $395.
These deals will carry on until after lockdown.
Information about their whitening methods can be seen online.
Situated in the Royal Randwick shopping mall, parking and a bus station is nearby at the Randwick Plaza.
Open 7 days a week, they're a first-class choice.
2. Centennial Smiles
Centennial Smiles came in the second position on the list.
5 stars from 48 reviews, they suggest you'll actually enjoy going to visit this bright, bubbly clinic.
Their website also mentions they believe dentistry is an opportunity for relaxation and self-care.
Calling, I was greeted with happiness and got an easy answer.
A check-up and clean (Codes 011, 114, 121) is $247. 021 (x-rays) may be charged on top unless you have a health fund, which can cover the cost.
Prices for fillings were $203 for 531 and $32 for 577 – but this may change, dependent on which tooth.
Options for teeth whitening are:
$600 for in-chair, with a take-home kit.
$300 for take-home, with custom moulds, trays, and gels.
These are some of the most affordable prices in Randwick.
See pictures of their clinic here
3. Full Face Orthodontics – East
In third is Full Face Orthodontics – East, with 4.8 stars and 170 reviews.
Many mention Dr Mahoney, the world-renowned orthodontist.
As you may have realised, they do a more precise treatment – that is, orthodontics.
You can learn more about orthodontics and Dr Mahoney by watching him on 60 Minutes.
When calling, I asked them different questions about the area they are most skilled – braces.
I was told, regarding braces, it's difficult to get a price range without a consult, as the price varies depending on many different things, age being a big factor.
So, a consultation with their dentist is necessary.
This is $240, and a 50% deposit is required upfront.
At the consult, the dentist will then give you a treatment plan and price.
Filled with knowledge, they're a great choice if you need to see an orthodontist.
4. Randwick Smiles – Dentist Randwick
With 4.9 stars from 71 reviews, Randwick Smiles comes fourth.
They've been providing dental care to the people of Bronte, Coogee, Clovelly and Randwick for 10 years.
While most reviews are in favour, calling them gentle, reassuring, and reasonably priced, one called them expensive.
So, I called to find out.
A special is on for a check-up and clean, (Codes 011, 144, 121 and 022), for $199.
However, you must mention this promotion to the receptionist.
Fillings were an estimate, with a starting price of $265. 577 would be at the discretion of the dentist, and dependent on the material.
A consult may possibly be needed, at $65.
Both in-chair whitening and custom take-home kits are offered.
The first is $699, the latter, $399.
While not able to perform in-chair during the lockdown, it may be possible to take the impressions for take-home.
I'd say they're reasonably priced.
Free parking is also only 350m away.
With Dentists speaking English, Cantonese, and Mandarin, free wi-fi, a comfortable, modern clinic, and great knowledge of dentistry, they're a top choice
5. Randwick Dental Clinic
Randwick Dental Clinic comes fifth, with 4.8 stars and 88 reviews.
Many say their Dentists are attentive and informative.
Their website also says they give you a complete understanding of your dental needs.
I was first told they don't give out prices over the phone.
Busy, with only one person manning the phones, she took my number and called me back 5 minutes later.
The estimate for fillings was – 531 at $257 and 577 at $50.
But their dentist would have to agree upon this.
I was also told I could come in for a free consult – a 20-minute chat with the Dentist – to get a more exact price.
This isn't offered everywhere.
Unable to get their cleaning prices, I got teeth-whitening prices online:
At-home kit = $360 (down from $450) – Includes custom-made trays and gel.
In-chair = $850 (down from $850) – Also comes with the above.
The prices on teeth-whitening are specials, so only available for a limited time.
An $80 consult is necessary first.
A $50 deposit is needed to secure your appointment, so they ask you to call with credit card details.
With interpreters available in Spanish, Italian, Persian, Turkish and Macedonian, #5 are communicative.
Conclusion
I hope this has helped settle some nerves about looking for a new dentist in Randwick.
I allocated their positions in Randwick's' TOP 5 based on reviews and star ratings in Google.
Their websites (which I checked thoroughly), and the manner in which they responded to questions I had on some common dental treatments also gave me an insight into their dental practice.
If none of these reviewed dentists triggered your interest, no need for concern.
Randwick has more than another 19 highly-reviewed dentists.
Are we missing a dentist in Randwick that should be mentioned? Let us know in the comments below!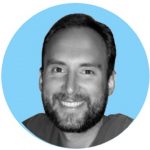 By Andrew Adams
Created at August 19, 2021, Updated at August 19, 2021