Dentists in Blacktown – TOP 5 Listed!!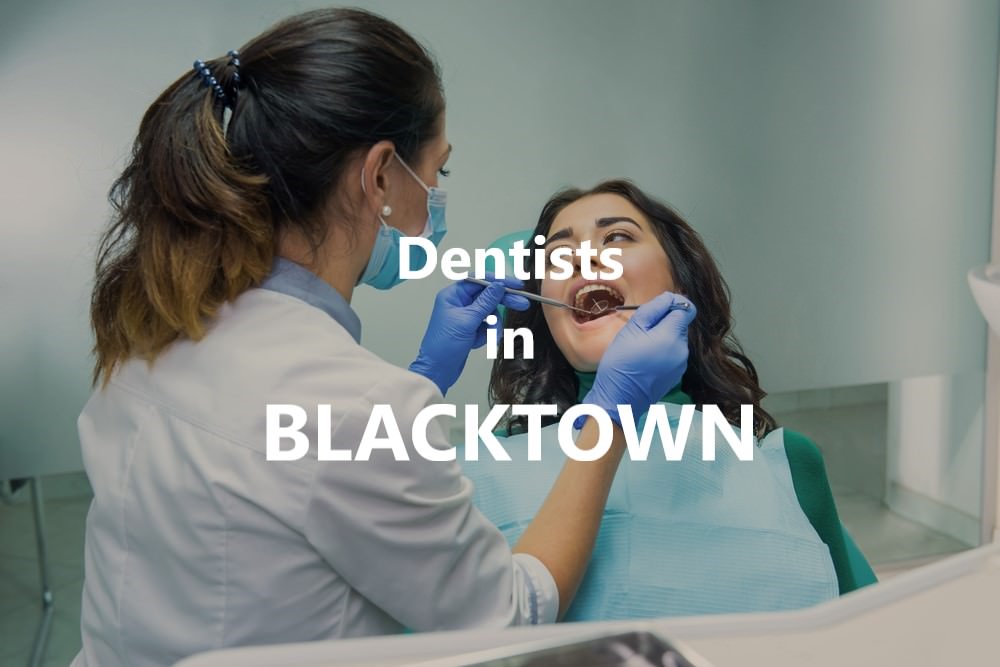 Living in or near Blacktown? Needing a new Dentist? Finding the thought of looking in general overwhelming?
If you've answered yes, this post is for you.
We've listed the TOP 5 Dentists in the area, out of more than 20.
Hopefully, by reading their charges and any added benefits we found, one grabs your attention.
Let's take a look at the below summary and how these positions were awarded.
SUMMARY: Dentists in Blacktown
Number of Dentists in Blacktown:
20+
Dentists with 4 Stars in Google and Above:
18
The entirety of Google Reviews:
576+
This summary shows how many people left reviews in Google after visiting dentists, and how this resulted in some dentists getting more than 4 stars.
The final outcome – their order on Google.
The more reviews and stars that were given, the higher the rank in our list for Blacktown dentists.
Hence, the TOP 5.
Although reviews are a good way to form an impression of a business, we've only given you an informed view.
The choice is really yours.
Maybe you already see a dentist you like, due to your current and future oral needs.
That is perfectly fine.
But maybe you don't have a dentist that you like and are currently searching for a new one.
Let's start at the top and work our way down the TOP 5 Dentists in Blacktown.
Dental Treatments Covered
We called each dentist, asking their prices on some dental treatments you may have had or may need, using these 'Item Codes':
Professional Clean
Dental Fillings
We also asked about teeth whitening, as most dentists will offer you a couple of options to brighten your smile.
A suggestion when calling any new Dentist is to first get your Item Codes for any recommended treatments from your current Dentist.
Why?
You'll notice treatment prices fluctuate between Dentists.
To compare dental costs against average costs statewide, you can use our online Dental cost calculator.
Note: Our mystery shopper collected all prices. To the best of our understanding, each detail was correct when writing this.
We have not been offered promotions from any of these Dentists – all data was gathered to inform and assist you.
1. Elevate Dental Blacktown
Elevate Dental Blacktown receives the first reward, with 5 stars and 79 reviews.
Their website says comfort is their top priority.
Reviews agree, saying they explain their procedures to you, and are well-priced.
I called to discover and was transferred through to the receptionist, who's currently working from home due to COVID.
So, whilst I wasn't given exact prices for cleaning (Codes 011, 114, 121 and 022), I was told they don't charge a gap fee if you have a health fund.
Prices for fillings are $150 for 531 and $40 for 577.
In-chair bleaching is their method for teeth-whitening, at $500.
Right now, in NSW, only essential dental treatments are allowed. So, both cleaning and teeth-whitening must be delayed, but fillings may be permitted.
Parking is available close by, and so is a bus stop.
I see why they came first – staff were informed and amiable, and prices fair.
2. Citywest Dental Centre
The second place goes to Citywest Dental Centre, for getting 4.9 stars from 53 reviews.
Several reviews commented on their affordable prices.
Again, I picked up the phone. But they didn't release prices on cleaning or fillings – telling me an appointment with the dentist was needed instead.
Costs for teeth-whitening were released.
An in-chair appointment, impressions, a custom-tray, and take-home bleach, for $450 – $550.
This is a good price.
Other details I gathered from their website include information on up-to-date technology and equipment to help you relax.
Such as:
In-chair ceiling TVs.
Noise-cancelling headphones.
Free wi-fi.
Centralised music, and
Children's play area.
Several languages are spoken by their dentists:
English.
Tagalog.
Filipino.
Arabic.
Hindi.
Punjabi.
Sitting in-between Kmart and Westpoint Shopping Centre on Patrick St, there's plenty of free parking, a taxi rank, a train and a bus station within walking distance.
This clinic is easy for residents of Blacktown and surrounding areas to access.
3. Dr Yogesh Kumar
Dr Yogesh Kumar receives the third reward for 5 stars and 27 reviews.
The website says Dr Kumar has over 25 years of experience.
Reviews back this up, saying they have been seeing him for decades, since their teens.
Calling to enquire about prices, the information I was fed confused me somewhat.
Told they couldn't give me prices based on Item Codes, that I'd have to come in for a consultation, I asked for this charge.
First told this was $50, with any x-rays $40, I was then told the entire cost of the consultation was $190.
So, when I hung up the phone, I was left assuming $190 covers Codes 011, 114, 121 and 022.
Regarding teeth-whitening, they do this, but a consult is required first, as the dentist must tell you whether you actually need it.
Though I didn't gain many prices, I can tell you the experienced family dentist isn't far from the top.
4. Bupa Dental Blacktown
With 4.7 stars from 37 reviews, the fourth reward is given to Bupa Dental Blacktown.
Noteworthy reviews include "prompt service", "genuine interest", and "world-class service".
Their website suggests the same.
On your first visit, you'll complete a medical history form.
They'll create a dental solution suitable for you, chat about your dental concerns, and do a thorough oral examination.
Calling, the price I was given on the above, which includes a clean (Codes 011, 144, 121 and 022), and a treatment plan, is $195.
Fillings are $149 for 531 and $31 for 577.
Two options for teeth whitening are:
In-chair: $599 – Includes a take-home kit, but consult required first.
Take-home – $299.
Situated in Blacktown's Westpoint Shopping Centre, parking is readily available, or the Blacktown train station is only a minutes' walk away.
Another interesting aspect is they have both male and female Dentists who speak many different languages.
Extremely friendly and helpful, fourth is a top choice.
5. Westpoint Dental Clinic
Our 5th place has been awarded to  Westpoint Dental Clinic.
They gained 4.6 stars from 81 reviews.
Reviews suggest this dental surgery is passionate and enthusiastic.
Calling, I reached their message bank, which informed me that due to COVID-19 their hours have changed.
I got a message from them later that night, apologising, and telling me they'd reach out to me the next day.
This didn't happen, so I tried again, but got the same response.
The current Greater Sydney lockdown has been challenging for businesses and the public so I wasn't overly concerned about the above.
So instead, I got these prices online.
A special is being offered for cleaning, for new patients until the end of 2021.
$200 covers Codes 011, 114, 121 and two x 022 (x-rays).
In-chair teeth whitening is available for $650, but a consult is necessary first.  This is also a special, so this price won't last.
I couldn't get costs on fillings, unfortunately.
Located on Level 3 of Westpoint Shopping Centre, parking and public transport are close by.
Last but not least, as they say.
Conclusion
I hope this post has helped made looking for a Dentist in Blacktown less of an uphill battle with 5 of the area's best dentists to choose from.
Reasons these Dentists are favoured include reviews and ratings in our Google search, their websites, checked from top to bottom by myself, and their charges for some common dental treatments.
If you're still not keen on any listed, don't fret.
There's many more in the Top 10, let alone the Top 20.
Google and a phone call can help you uncover these.
Are there any other dentists in Blacktown that should get a mention in this post? Let us know in the comments below!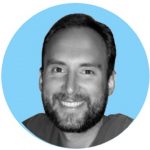 By Andrew Adams
Created at August 19, 2021, Updated at August 19, 2021