Dental 99 Review – Costs, Details and Much More!
Dental 99 Review – Costs, Details and Much More!
Dental 99 is becoming more popular, so much so that you may have seen them in the media or in your area.
So, who is Dental 99?
Dental 99 is a business, where you, the patient, have control of your oral care journey.
You have full access to all of your clinical notes, x-rays and photos.
Book your own appointments at a time that suits you, see exactly what you need from your treatment, and know its exact price, as everything costs only $99.
Payments and bookings are all handled through an app, which also sends you reminders about any upcoming appointments.
It could not be any easier!
Let's not delay, we shall start straight away, so you can see if Dental 99 is the right dentistry for you.
Dental 99 – What is Their Mission?
The mission of Dental 99 can be explained in their own seven simple words – "Making great dental care affordable. For everyone".
To elaborate, they analysed Australia's dental industry, and came across two main issues – people found waiting times intolerable and costs too expensive.
As a result, at least 40% of Australians avoided going to the dentist for even their regular check-ups, and 90% had developed some form of tooth decay.
So, they came up with an idea – to make high-quality dental care affordable and accessible for everyone.
Their mission – to have the best prices on general dentistry, and ensure it is performed well.
As co-founder Dr Gamer Verdian says, "Dental care should be a privilege – it should not be a right".
As such, they provide you with a choice of three different common, high-quality general dental treatments, all with an x-ray and photos, and all at only $99 each.
These are:
A check-up and clean = $99.
Tooth-coloured fillings (any tooth, any size) = $99.
Treating a toothache (the treatment to soothe your pain, the examination, and all x-rays required) = $99.
They give these services using the most modern technology, software and materials and instruments.
This makes sure your appointment is effective, and you are both content and enlightened about the state of your oral health.
What Are Their Values?
When landing on Dental 99's home page, you'll be greeted with a bright yellow sign that reads "Power to the patients (that's you)".
This sums up their core value.
But if the man standing next to this sign who is using his mobile phone confuses you, I'll explain.
Their mission is not only to make dental care affordable but also accessible to everybody.
To achieve this, their aim is to put you at the centre of their values.
The way they see it is, the world is different than it was when dentists and clinics first began operating.
Life itself is busier, more unpredictable, and far more complicated.
So, they believe that dentistry has to counter react, responding in the opposite manner to balance out the situation.
Meaning, dentistry must be made straightforward, uncomplicated, easier to understand, and even reliable and unchanging.
So, they allow you to control your experience with them by booking through an app.
It's easy to do – all of your oral care is at the touch of your own fingers.
This will give you the freedom of choice and a sense of calmness, as you will be able to see and understand what you have booked and paid for, and the treatment that you will be receiving and when.
All of your dental records will be available to you at all times.
On their app, you can book appointments, see your x-rays or before and after photos, and all of the notes from your clinic.
So, you can see exactly what is happening inside your mouth and have full control of your oral health care journey, while they restrict the level of control that they have.
A dental company restricting itself in this manner is very out of the ordinary.
But, as Dental 99 themselves has said, it is you, the patients, that create the best practices.
So, they have vowed to listen, learn, adapt, innovate and improve from you.
They will also keep you at the core of their concerns and values.
Dental 99 have indeed handed over all of their power to the patients.
The History of Dental 99
You can watch this YouTube video of Dr Gamer Verdian, one of the founders of Dental 99.
He will give you a rundown of the company's history.
But essentially, he discusses how he and one of his co-founders did a course at Harvard University on disruption.
They looked at several different businesses, including Netflix, Blockbuster, Uber and Amazon.
Returning to Australia, they looked at ways their knowledge of disruption could assist the dental industry.
One thing that they uncovered was that cost was a major factor for the majority of the population – as discussed, 25–30% of people would never visit a Dentist, because of their charges alone.
So, then they looked at what they could do to assist.
They found that most innovations in the dental industry had been fixated entirely on technical things.
Such as making new and greater implants, or new and greater designer crowns.
Not much had fixation at all had been on what could be done to make dentistry less costly.
Enter Dental 99, and the idea that $99 dentistry could actually be a possibility.
They made it their mission to make dental care accessible for everyone.
Two Dentists and one tech guy developed the app, the software, and the entire business model.
Right now, they have 7 clinics (see the sub-heading "Locations of Dental 99" below) but are continuing to expand across all of Australia.
Mission underway.
Dental 99 – Reviews of Their Work
Dental 99 has 4.5 stars out of 161 google reviews.
Many of these reviews mention their app and its price.
Comments on the app include that it is:
Easy for bookings.
Straightforward.
Clever, as it informs you what you need to do.
Easy to understand.
Transparent
Strongly recommended.
Another has mentioned that they "love to see everything on the app, notes, recommendations and photos of before and after".
This is backed up by a similar review that appears on Product Review, where a person has stated that that they "love that the notes from the appointment appear on the app straight after".
Comments on the pricing include that it:
Is good.
Is fair.
Is the best in Sydney.
Is affordable.
Has helped them by lowering their dental prices.
Comments on the service itself include that it is:
Quick.
Efficient.
Gentle.
Friendly.
Professional.
Practical.
Helpful.
Polite.
The best dentist experience I've ever had by far.
The facilities have also been called modern.
Many have also said that they have been referred by friends, or have or would refer people.
These reviews all sound good to me.
Locations of Dental 99
Dental 99 is a business that operates first and foremost out of New South Wales.
However, they are in the process of expanding nationwide.
Present locations are listed below.
52 Railway Road
Marayong NSW 2148
They are straight across the road from the Marayong train station.
Level 5
149 Macquarie Street
Sydney NSW 2000
They overlook the Royal Botanical Gardens.
Shop 86
19 Evans Avenue
Eastlakes NSW 2018
See them on Evans Avenue side of Eastlakes Shopping Centre.
Suite 3
Level 2/50 Waterloo Road
Macquarie Park NSW 2113
This is the business district of Macquarie Park and only a 3-minute walk to the Macquarie Park train station.
Suite 1A
Spring Street
Bondi Junction NSW 2022
They are near both Westfield Shopping Centre and public transport, a convenient location for anyone in the Bondi Junction or in the Eastern Suburbs.
Level 1
1-21 Halpine Drive
Mango Hill QLD 4159
Find them above Subway, in the Mango Hill Market Place. They also have public transport nearby.
Here they service both the community of Mango Hill and the people of North Brisbane suburbs, such as Kallangur, North Lakes, Petrie, Warner, Strathpine, Murrumba Downs, Griffin, and surrounding regions.
Shop 3
275 Newbridge Road
Chipping Norton NSW 2170
This is a great location for people who live in Casula, Liverpool, Wattle Grove, Chipping Norton and Holsworthy.
Tenancy 50C
2107/2125 Princes Hwy
Clayton VIC 3168
This is the first clinic in Melbourne.
Its location is convenient – on Princess Highway and Blackburn Road in Melbourne there is all types of public transport close by.
Parking is also available onsite.
If you live in Clayton or any suburbs nearby, such as Ashwood, Chadstone, Glen Waverley, Hughesdale, Huntingdale, Mount Waverley, Mulgrave, Notting Hill, Oakleigh or Wheelers Hill, this is a great clinic for you.
1107/31A Lasso Road
Gregory Hills NSW 2557
This clinic is servicing both Gregory Hills and people in the Macarthur area, including Camden and its surrounding suburbs, such as Narellan, Ingleburn, Spring Farm, Oran Park, Harrington Park, Eschol Park, Smeaton Grange, Gledswood Hills, Currans Hills, and Camden.
You can see the hours all of these clinics operate, or all of their locations on a map, here.
None of those mentioned is in a location near you?
Well, you can subscribe to Dental 99 here, to see when they are planning on opening up near you.
What Does the Australian Dental Association Have to Say?
The Australian Dental Association (ADA) is the prime body that represents both Dentists and their patients in Australia.
Their commitment to you is to provide you with professional, excellent dental care, by supporting and endorsing the greatest standards of dental care – that which is professional, safe, and high quality.
So, what do they have to say about Dental 99?
The ADA President, Carmelo Bonanno, has gone on record, speaking to 7 News, saying that, "As long as the patients have access to appropriate care, appropriate information and appointment availability, we have no problem with it".
6 Benefits of Using Dental 99
Cheap dentistry is not the only advantage to attending a Dental 99 appointment.
Other benefits are listed below.
1. Making Emergency Appointments is Easy
When you have downloaded the app, you'll come across an option to find the first available appointment.
This is for people who are in severe pain and need the soonest possible appointment they can get their hands on.
2. You Can Make Appointments for Everyone
If you are a parent and you want to make a booking for your children, you can do this through the app.
Just follow the cues in the app – when it asks you if you are booking the appointment for yourself or for your child.
By doing this, you can book the entire family in for appointments at the same time if this suits you best.
3. Handing Over Your Dental 99 Records to Another Dentist is Easy
As mentioned, one of Dental 99's values is that they are completely transparent with you.
So, it will be very easy for you to access your dental records from them in the case that you do need to hand them over in future.
They will already be right at your fingertips, in the app.
Basically, almost immediately after your treatment has finished, you will get copies of all x-rays, photos, notes and recommendations sent directly to the app.
These are yours to keep and hand over if necessary down the line.
4. Afterpay Available
They offer Afterpay, so if you need, you can split your $99 payment over four interest-free payments.
5. You Can Save More with Private Health
Dental 99 is an accredited health provider.
So, you can claim their fees from your private health insurance policy.
As you only need to pay $99 for each general dental treatment, you will pay even less once you get your rebate from your health fund.
You may also find that you do not chew through (pun intended) your dental cover as quickly as you normally would, so you will have more leftover for when you need it to use it in future.
6. Free Dental Treatments for Children
Dental 99 provide the Medicare Child Dental Benefits Schedule (CBDS).
The dental benefits program may cover some, or potentially all, of your children's dental procedures.
Or, to see if your child is eligible, visit the Australian Government Services Australia website.
If they qualify, you can use up to $1000 over two calendar years in a row for their basic dental treatments, all at Dental 99.
Remember, here you have all the power, so you can decide to use this.
You can base it on your child's exact needs.
I sat down and did the maths.
If entitled to CBDS, your child can receive as many as 10 dental treatments totally FREE over that two-year period!
Can I Have More Complex Treatments Done at Dental 99?
So far, we have only mentioned the three common treatments that Dental 99 performs.
So, you may be wondering, can I have other procedures performed?
The answer – yes.
All of their dentists are fully qualified dental professionals registered with the ADA.
If you have recently seen your dentist and been advised that you require a lot of dental work, you can transfer these treatments to a Dental 99 practice.
It will just be best if you have a check-up with a dentist at a Dental 99 clinic first.
Here, you should bring all of your dental information.
Then their dentist will check you over, and confirm all these treatments are necessary.
Some more complex treatments that Dental 99 performs are wisdom teeth removals.
However, they will access your suitability for the removal at their clinic, as some removals can be highly complicated.
If this is the case, they will need to refer you to a suitable clinician.
At this stage, Dental 99 clinics are not doing crowns.
But they will make the fillings that form the base for your crowns.
This will give you more time, so you can save money to get your crown completed elsewhere.
If wondering why Dental 99 doesn't perform some of the more complex treatments, it's because if they continue to focus on common treatments, they can keep their prices low and their procedures high-quality.
If unsure about what you may be able to have done, it's always best to consult with a dentist at one of their clinics at your $99 check-up.
Here, you'll get the information you need.
They will advise you exactly what treatments you require, and if they are willing to perform it.
Making an Appointment
Already sold on Dental 99?
If so, and you are wondering how to book an appointment with them, remember, everything is done through their app.
So, you will need to download the "Dental 99" app on your smartphone before you can make a booking.
You can see how you can get it on Android or Apple devices here.
Once you have the app, you can search for a clinic and a time that suits you best.
You can then book an appointment. Payment of $99 is required upfront.
This covers your full appointment and all x-rays.
Now, all that is left to do is go to your appointment.
Just be sure to take your phone.
Dental 99 clinics do not have any receptionists, so you will need your phone to check in to your appointment.
If for any reason, you do not have access to your phone from the start, you're in a bit of trouble, as all appointments are made through their app.
However, there are ways of problem-solving appointment making if you are having difficulty with using the app.
You can use their live chat service, or, you can just walk into a Dental 99 clinic and check their availability for an appointment like you would a regular dentist.
Please know though, that when there, if you do book an appointment, you will need the app.
But these are ways that you can get assistance with using the app if required.
3 Reasons Why Dental 99 Works
There are a few ways that Dental 99 manage to make their mission and values work.
These include that they are:
1. Affordable
They fixate on a few simple yet highly important treatments.
Keeping things simple allows them to keep all their general dental treatments at a low cost of $99.
2. Simple
One app takes care of everything.
You have control – you can book appointments, or check your history, such as records and x-rays.
This can be taken to any of their dentists, at any place and any time that suits you.
To be able to give such quality dentistry and such a great price, the Dental 99 app was developed.
They are digital-only – they don't have a phone number. All bookings are made through a free app.
They don't have receptionists or overseas-based call centres, so they don't have a lot of outgoing fees.
The use of modern technology has reduced their costs, enabling them to provide you with great dentistry at a great price.
3. Dependable
You won't be made a compromise.
You will be reassured that a fully registered, practicing dental professional will be performing your treatment, and you'll have the same level of support that you always would at any other dental clinic.
Conclusion
Currently offering dentistry at the best prices in Sydney, Brisbane and Melbourne, Dental 99 started as a group of people with a notion that great quality dentistry could be affordable and accessible for everyone.
So, if looking for an affordable Dentist in these areas, or a way to save on your dental treatment costs, Dental 99 may be your solution, as appointments are only $99 each.
Enjoy your experience at this new dentistry, which is certainly in a class by itself.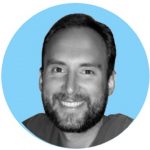 By Andrew Adams
Created at September 09, 2021, Updated at September 09, 2021