Top 5 Dentists in Hornsby – Reviews and Prices!!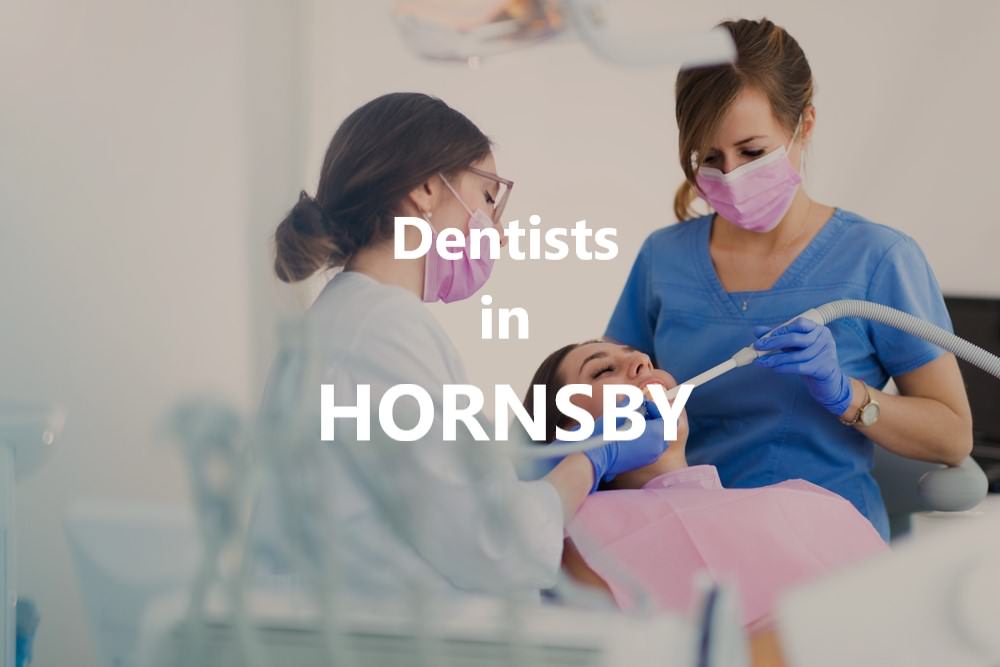 Live in the area of Hornsby? Need another Dentist? Even thinking about looking is becoming quite unbearable?
We understand if you answered yes, as looking for a new Dentist takes a fair amount of effort.
Our purpose is to make the process less of a struggle for you, by listing Hornsby's TOP 5 Dentists, out of more than 20.
We're hopeful you can read what they charge, and some additional fun facts and this spurs your interests in one or two.
OVERVIEW: Dentists in Hornsby
Number of Dentists in Hornsby:
20+
Dentists with 4 Stars and Above in Google:
16+
Total Combined Google Reviews:
739+
Google's TOP 5 Dentists in Hornsby
Pecking orders in the TOP 5 came from reviews in Google.
The rundown above shows the number of people who reviewed Dentists in Hornsby.
Following these reviews – some Dentists gained more than 4 stars, and some a position amongst the TOP 5.
Note: Treat this list like it's a friend giving you advice.
Though reviews offer us a good source for evaluation, we can only get a rough calculation, not a guarantee.
Possibly, you'll see a Dentist you have a preference for, maybe they 'fit' your current and future oral and financial circumstances.
But if you visit, your personal opinion might be different.
COVID-19 Update: Due to Lockdown restrictions in the greater Sydney area, some dental services may be limited. Please contact the dental practice directly to confirm what is available as well as follow NSW Health directions.
Dental Treatments Covered
We rang each Dentist, speaking to them about their charges on some dental treatments you're likely to be familiar with.
We used the following 'Item Codes' for treatments to get these prices:
Professional Clean
Dental Fillings
While speaking, we also asked them about teeth-whitening, as most Dentists will do this.
On the topic of Item Codes – I suggest, if getting a new Dentist, you first ask your current Dentist for yours, for all recommended treatments.
You'll see prices vary between Dentists.
So, you can use your Item Codes and our Dental cost calculator to compare any costs against statewide prices.
Note: Our mystery shopper got all prices. As far as this author knows, all data was correct at the time of writing.
Also, being unfamiliar and unknown to all of these dentist, all details were collected to relay them to you.
1. Dr Kanowitz & Associates Dental Surgery – Hornsby Dental
Opening the TOP 5 is Dr Kanowitz & Associates Dental Surgery – Hornsby Dental.
They received 5 stars and 194 reviews.
People rated them for being approachable and giving them a lot of information.
So, I called to find out what they'd tell me. But first, I was asked to tell them a lot.
To get their prices, I had to give them my name, number, and email.
They sent me an email, asking me to complete the "Patient Authority to Release Dental Records" form.
This would give them any x-rays from my current dentist, so they could get a better look at the tooth needing a filling.
Unable to do this, I cannot give you any prices.
I can tell you that they have a highly experienced dentist who has been practising for over 30 years.
The clinic is located near the train station and Westfield shopping centre, with free parking for all.
2. Happy Smiles Dentist Hornsby
Next is Happy Smiles Dentist, with 5 stars from 44 reviews.
Online, they call themselves an emergency dentist, and many reviews say they have been seen to in such cases.
Calling, I was greeted in a friendly manner and given a lot of advice.
Cleaning (Codes 011, 114, 121 and 021) are $298, or without x-rays (021), just $214 – x-rays could be transferred from my current dentist if performed recently.
For fillings, I was told their prices normally go from $120 upwards, but is dependent on the type and how many surfaces.
531 looks to be $169, and 577, $39.
I was given one choice for teeth-whitening – a take-home kit, which includes impressions, trays, and gel, for $550.
Though some of the more expensive prices, they have been servicing Hornsby and the surroundings for more than 60 years, so were armed full of knowledge.
3. White Cross Hornsby Dental
Then comes White Cross Hornsby Dental, with 4.9 stars from 92 reviews.
Many say they no longer fear the Dentist, after seeing this positive Dentist.
They were a great help; I gained all prices instantly.
For a new patient, a clean (011, 114, 121 and 021) is $175.
Fillings are charged at $180 for 531 and $25 for 577.
Take-home is their only option for teeth-whitening – $450 covers impressions, custom trays and gel.
Potentially covered by health funds, I was given their Item Codes so I could call mine.
Sitting opposite Hornsby Westfield, they're just a minutes' walk from Hornsby train station, and also offer onsite parking.
Reasonable prices, parking, and public transport? A great choice.
4. Hornsby Dental
Hornsby Dental is in 4th place with 4.9 stars and 92 reviews.
They mention their attention to detail and fair pricing.
Picking up the phone I called to find out. But, as mentioned online, due to a high call volume, I reached message bank.
So, as suggested, I flicked them an email. They responded within 20 minutes.
A new patient special for a check-up and clean is currently offered at $175.
For fillings, Item 531 is $149 and 577 is $31.
Specials on teeth-whitening are:
Take-home = $349.
In-chair = From $449 – a savings of 50%.
In-chair with a take-home kit = $549.
Read more about prices and methods on their website.
I was advised that, during the Greater Sydney lockdown, they're only seeing trauma and emergency patients.
So, for the above treatment, I could be booked in mid-September.
Quick to reply, with some of the least expensive prices, they're a great Dentist.
Another bonus is they're only a minutes' walk away from train or bus transit to Hornsby, and easily accessible by car.
5. Gentle Care Dentistry
4.9 stars and 33 reviews place Gentle Care Dentistry in the final position.
Many have said they are, as their name suggests, very gentle.
Their website also says they work in a friendly environment, offering you a personalised, positive, comfortable experience.
Calling, I was told to check their website. Digging deeper, I got prices using Item Codes.
A new patient special of $199 is currently being offered for a check-up and clean (Codes 011, 114, 121 and 021).
Fillings are $170 for 531 and $40 for 577.
Asking about teeth-whitening, it was recommended I do the filling first.
This is the first dentist that told me this and wise advice.
Their costs though:
$600 for in-chair Zoom, which comes with a take-home kit.
$375 for take-home only.
Finally, yet importantly, they also have street parking, free visitor basement parking, a bus station nearby, or are a roughly 15-minute walk to Waitara or Hornsby train station.
Conclusion
I hope reading this has helped overcome any aversions against looking around for a Dentist.
There are many reasons these Dentists were assigned places in the TOP 5.
The TOP 5 Dentists in Hornsby came about by referring to Google reviews, their websites (which I checked intensively), and discussions on their charges about some familiar dental treatments on offer.
If your hopes weren't met, and none have intrigued you, no need for alarm.
Remember, there's still over 20 Dentists in Hornsby and there should be a friendly dentist amongst this group to help you with your dental needs.
Do you see a dentist that isn't on our list that should be? Let us know in the comments below!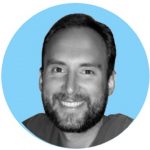 By Andrew Adams
Created at August 19, 2021, Updated at August 19, 2021