Piksters Natural Silk Dental Floss Review
Piksters Natural Silk Dental Floss Review
Piksters Natural Silk Dental Floss is a new type of floss that aims to be better for the environment but also doesn't decrease the effectiveness of the floss.
Pros
100% biodegradable, great for the environment
Floss is a natural material and provides a decent flossing experience
Comes in a well made and reasonably durable package
Cons
Only 25 metres of Floss available
Cost per metre of floss is more than other types of floss on the market
For tighter teeth, you may experience fraying and breakages in the floss
Technical Details
Dimensions

12.5cm high, 6.8cm wide

Notable Materials

Silk, beeswax and recycable cardboard for package

Manufacturing Country

China

Warranty Information

Australia Consumer Warranty
Full Review
Piksters Natural Silk Dental Floss is 100% biodegradable and is lightly coated with beeswax, making it easier when flossing.
From an environmental standpoint, it's a dental product worth considering.
But does it stand up with the other more traditional types of dental floss brands? I was keen to test this product! Let's have a closer look at this sustainable and biodegradable floss by Piksters.
The Natural Silk Dental Floss by Piksters comes in two variations; spearmint (the one I'm testing) and unflavoured. Both are 25 metres in length providing reasonable usage.
Packaging and Material
Looking at the package, you can tell that it's natural. There's not only the text that says it's natural, but you can feel it when you pick it up.
It's got an earthy and leafy designed pack which is also 100% recyclable. Even though it's cardboard, the product is very well put together. Strong and feels like it can take a beating.
When you open the floss, you rip it across the bottom and it has a little tab that you can lift.
Once finished using the floss, you put down the lid and it seals it up. So that's a convenient little part of the packaging.
The floss silk is actually housed within the cardboard packaging, so it doesn't come in a capsule. It sits inside the pack on the left-hand side of the box, in a covering that does resemble plastic. Hmm?
But after further investigation and ripping, I saw the word 'compostable' written on the side of the wrapping. Great news!
The thing to note about the packaging. Because it's cardboard, you don't want it to get wet. You want to make sure it's dry, so just keep it out of any water areas.
I know it's going to be in the bathroom for most of its life so there is a chance it will get wet. The good news is even if the cardboard gets soggy, the silk floss inside is protected by that compostable cover. A nice design feature for durability.
Piksters are thinking outside the box when it comes to these sustainable products they're designing, such as the bamboo range of interdental brushes.
It is wonderful to see focused attention and action in this area by Piksters.  Trying to be more environmentally friendly and sustainable, a leader in their field.
First Impressions
My first impressions when opening it up, if I was looking at it properly, I would have realised that you just tear the bottom part. It's got a little tear me or tear here text on the bottom. So it's easy but you need to read!
As you open it up, you can see the floss is there and has this little hole that it comes out of fairly easy. There's a little bit of pressure that when you're pulling it out, it's reasonably tight, but not overly.
It has the traditional floss cutting tool, but it's not sharp, so you won't cut yourself. It makes easy work of the silk floss. So you just put it around it and then you use the tool to cut the floss. simple!
The Floss
Looking at the floss itself, you can feel like it's a natural fibre. The silk has been coated in some beeswax to give it a little lubrication to help with the flossing action.
You can feel it's strong, there's almost a roughness to it as you pull it out.
It's got some thicker areas on the floss (fibre in the silk), at different stages offering that 'rougher' experience I mentioned before.
As you use the floss and move it between your teeth, you can feel that those little 'fibre' areas pop up.
But you know what? The good thing is that fibre roughness of the floss actually helps remove debris and mushy plaque from between your teeth. It's a positive, not a negative.
Instructions for Use
The best way to use this product is to just like your normal floss. Wrap it around your index fingers or any finger you choose and make sure it's reasonably tight but not overly. You don't want to cut off the blood supply in your fingers.
You then just use a nice gentle back and forth motion between your teeth, going from the top row of teeth and then around to your bottom teeth.
Testing Piksters Natural Silk Floss
I've been trying this silk floss for 5 days now and it feels good. It does a decent job. I love the fact that it's biodegradable and every part of the product is environmentally friendly.
I think it's very important in this day and age that we are focusing more on that to help the environment.
And you know what? It doesn't decrease the quality of the product. At this stage of testing, I think it's the same feeling, the same effect as some other floss products on the Australian market.
However, I have noticed after further testing and use, if you apply pressure in tight areas between your teeth and around them it does have the potential to fray and break. If you have more room between your teeth it shouldn't be an issue.
I do rate the floss by Piksters for a bunch of reasons mentioned above but I was slightly surprised it started to break and fray around tight teeth. Something to consider when opting for this floss.
Price and Value
Value for money is questionable. If I look at the figures, it tells me I can get this Natural Silk Dental Floss at $5.50 from Piksters online. There are cheaper prices online I have noticed, trending at around $5.00. But to make things simple I'll take the RRP set by Piksters and do some calculations.
Taking the $5.50 price, the per metre cost is $0.22. Compare that to a traditional floss like Oral-B's Essential Floss and it's $0.08 per metre. I don't have to say much more.
However, I like to think about more than just the bottom dollar figure. We do have a product here that is heavily in flavour for planet earth. That's got to add value to this equation, right? I think it does.
So in conclusion, I'd agree that there is better value for money floss out there in the Australian dental floss market, but for environmental and sustainable impact value, the Piksters Natural Silk Dental Floss is a winner.
Usage Timeline
Initial Usage

Condition: Excellent

Silk was reasonably strong and provided a decent interdental clean

Thought it has rough areas of natural fibre that helps with cleaning out plaque

I like the packaging, easy to secure and reseal

5 days of Use

Condition: Great

Floss is easy to pull out of the packaging

The cleaning experience is still very positive
I like the natural raw and rough feeling of the floss and the cleaning it provides

1 Week of Use

Condition: Good

Floss is still doing a decent job of cleaning between my teeth

Getting the floss around the cutting tool is proving to be not as easy as first thought, the angles on the box are getting in the way of looping the floss around it

I have experienced some fray and breaking of the floss in tight areas in between my teeth.
Overview
You may think why would you use silk for your interdental cleaning needs? I too had this thought run through my mind when I first came across this type of floss.
The truth is, this floss which is made purely by natural silk is reasonably strong and effective. I was impressed by how the natural fibre got in between my teeth and cleaned it out.
It held tight on my fingers and I was able to get leverage and use the back and forth motion when needed. The beeswax is a nice addition to the floss, giving it a little touch of lubrication to access tighter areas.
If you do have tight teeth you may experience some fray and breaking of the floss. This happened to me only when I applied some pressure with the back and forth motion while flossing between my tighter teeth.
Without a doubt, the environmental impact this floss has is maybe one of its great features. 100% biodegradable is something that would put a smile on most peoples faces. I know it did for me 🙂
What are your thoughts on biodegradable dental products?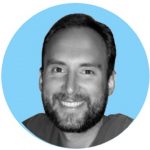 By Andrew Adams
Created at May 04, 2020, Updated at September 16, 2021