Dentists in Penrith – TOP 5 to Check Out!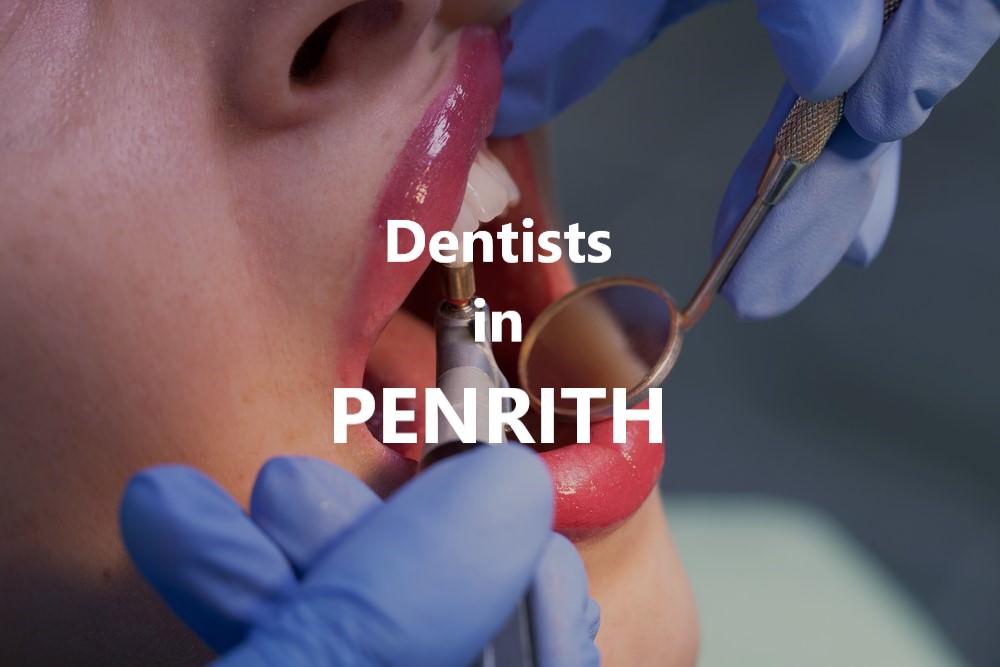 For one of many reasons, you may be looking for a new Dentist.
If you live in Penrith and are doing so, you've landed on the ideal post.
We know this isn't easy – with more than 23 Dentists in Penrith, many compare it to looking for a needle in a haystack.
Here, you'll find a list of Dentists in the area that are rated as Google's Top 5.
I hope it's of benefit, as I discuss some of their prices, and any pros I noticed.
COVID-19 Update: Due to Lockdown restrictions in the greater Sydney area, some dental services may be limited. Please contact the dental practice directly to confirm what is available.
Overview: Dentists in Penrith
Number of Dentists in Penrith:
23+
Dentists with 4 Google Stars +:
14+
Total Combined Google Reviews:
632+
Google's TOP 5 Dentists in Penrith
Where did this TOP 5 come from?
This list was formed by the number of "stars" awarded in Google.
Stars are given when someone visits and leaves a review – which can be positive or negative.
The more stars, the higher their ranking.
Please note – this post is only meant to be informative.
While reviews from others can provide great insight, but they don't always align with yours, or give the entire story.
So, this post can simply lessen the 'dental haystack' in Penrith.
You may notice one or two that you feel suit you, your financial and dental needs – both now and in coming times.
Dental Item Codes
Calling each dentist, we asked their prices on some dental treatments you've probably heard of before.
We used 'Item Codes' to do this.
Item Codes can be complicated – prices often varying greatly between Dentists.
This post gives you an understanding of how they work.
From now on, you'll hear me use these Item Codes a lot:
Professional Clean
Dental Fillings
I'll also discuss any costs given for professional teeth whitening, as this can be done by your dentist.
Note: Our secret shopper got these prices, so we're confident all figures were correct when we wrote this. Also, we don't get sponsored by these dentists. We gathered all information for you.
1. Lethbridge Dental
With 218 reviews and 4.9 stars, Lethbridge Dental comes in 1st place.
Having been in Penrith since 1998, their team of dentists have much experience.
Reviews say they're comprehensive in their treatment, explaining your options.
The receptionist, who was still learning, had to get their manager to call me back.
She did call back within an hour, giving me the following figures.
New patients can get a professional clean package (Codes 011, 114, 121, 022) for $149.
A fantastic price!
Their dentist would have to reassess prices given for Codes 531 ($180) and 577 ($577) to see if they agree.
Two options and much advice was given for teeth-whitening:
In-chair zoom = $690.
Take-home bleach = $450.
I was recommended take-home – both give the same results, with take-home being less sensitive, just taking longer.
In-chair still requires touch-ups with take-home trays.
It's only recommended if you're time-poor, such as need it done for an upcoming event.
A great choice, with some of the most inexpensive prices, and much knowledge.
2. Penrith Dental Clinic
Running close behind is Penrith Dental Clinic, with 5 shiny stars, but a lesser 133 reviews.
Many say they're very happy with the way these Dentists treat their children.
Their website suggests they're knowledgeable in all areas of dentistry.
They certainly were, giving me a lot of details when I called.
Everything they do comes in a package, so you know exactly what you'll be paying.
For new patients, a cleaning package (Codes 011, 114, 121, and two x-rays (022)) is $200.
Currently, there are restrictions on cleaning due to COVID-19, but this can be postponed until later.
Codes 531 & 577 would probably be a total of $250.
I say probably, as this can change depending on its size.
As such, she recommended the above cleaning package be done first, so I get an exact price.
I was also told they will contact your health fund, so on your quote, they'll give your out-of-pocket price.
Their two choices for whitening:
Philips Zoom in-chair whitening = $650.
Take-home whitening kit with a custom-made tray and 10 syringes = $550.
They do have some of the more expensive prices, but with well-informed staff, there's a reason they have 5 stars.
3. Simply Beautiful Smiles
Simply Beautiful Smiles has also been awarded 5 stars, but only 26 reviews, so comes in at 3rd place.
The best review I've seen yet, where a patient even calls one Dentist "the Harry Potter of dentistry!".
Their website states their greatly skilled team has been serving the community since 1985, gaining their reputation as one of Australia's leading dental centres.
Unfortunately, they wouldn't give me prices on their Item Codes, instead advising me I'd have to come in for a consult.
I did manage to get their teeth whitening prices:
In-Chair = $780
Take-home = $380
A combination of the above = $980
These prices are fairly average, but as for their others, I'd only be guessing.
4. No Gaps Dental – Dentist Penrith
We've reached 4.5 stars and 52 reviews at fourth place, No Gaps Dental, Penrith.
Many reviews say their Dentists will provide you with a lot of information, giving you a greater understanding.
Their website states they want to treat your entire family, at an affordable price.
I called to find out if these things were true.
But they wouldn't talk to me about Item Codes prices, telling me I must attend an appointment.
I did get some figures though.
When asking how much it would cost to attend an appointment, I was told if I had private health, I would have no gap fee for a clean (Codes 011, 114, 121 and 022).
View conditions at their website.
3 options for teeth whitening are:
A general take-home kit = $190
A custom-made take-home tray = $390
In-chair = $850
Unfortunately, I cannot give you more insight as to their charges.
5. Tindale Dental Centre
Sitting fifth, with 4.2 stars and 43 reviews, is Tindale Dental Centre.
Many have said they no longer fear the Dentist after visiting Tindale.
Their website suggests they work to keep you comfortable from your first visit.
They were very helpful, and I got all prices.
Codes 011, 114 and 121 are $200, and 022 is another $39.50.
For Codes 531 and 577, I was advised this would depend on which tooth, but an estimate was given at $210.
Currently, they're not performing their $900 in chair teeth-whitening, as it's classified as non-essential.
But you can get take-home kits for $550, and get the same results.
Fifth is still out of more than 23, so a great choice.
Conclusion
I hope I've helped you find that needle in the haystack.
Each Dentist can rightfully claim their place as one of Google's TOP 5.
I support this by having checked their websites, read reviews, and discussing Item Codes with them.
If no Dentist has stood out to you, don't worry. Remember, there's still plenty more Dentists in Penrith. Simply Google them.
To make your search easier, grab your Item Codes from your current Dentist for all treatments recommended.
With these, you can call around, ask for prices, and make your choice.
Is your dentist not on our list but should be? Let us know in the comments below!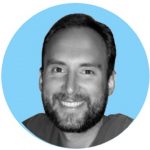 By Andrew Adams
Created at August 11, 2021, Updated at August 11, 2021