Oral-B GENIUS 9000 Electric Toothbrush Review
Oral-B GENIUS 9000 Electric Toothbrush Review
The Oral-B Genius 9000 Electric Toothbrush is known for providing superior cleaning and state of the art brushing technology.
Positioned close to the top of the range, it represents quality and innovation, coupled with a brand name that most people recognise.
I've tested this toothbrush personally for the last 3 months and will give you my feedback below.
Let's go!
Disclaimer: Dental Aware is supported by its readers. If you click on one of the links below and buy something, Dental Aware may make a little bit of money at no additional cost to you. We only promote products that our team truly feels will be valuable to you in improving your oral health.
Pros
6 Brushing modes on offer - Catering for most people
Smart Travel Case is perfect - A great way to charge!
Find a Genius 9000 under $200 and it's amazing value for money!
Cons
Brush heads were a little hard for my liking
Vibration on the high mode levels was way too full on!
Technical Details
Dimensions

Handle and brush head - 24cm x 3cm x 3.3cm. Brush head bristles - 1cm x 1cm x 0.9cm

Notable Materials

Lithium-Ion battery

Manufacturing Country

Germany

Warranty Information
Full Review
The Oral-B GENIUS 9000 Electric Toothbrush comes with advanced brushing features that have been inspired by dentists, coupled with oscillating, rotating and pulsating movements "removes up to 100% more plaque than a regular manual toothbrush". In short, it's got a lot going for it.
It features an innovative Lithium-Ion battery with a smart travel case, designed to "charge both your toothbrush and smartphone using only one outlet, all while delivering long-lasting, consistently powerful cleaning action for up to 12 days between charges".
Oral-B has definitely created a smart toothbrush, let's see how it faired over my 3-month review period.
Features
This electric toothbrush by Oral-B is packed with features and is generally easy to understand and use.
There are 7 features that are offered with this toothbrush. Let's take a look below:
Round brush head for superior brushing experience.
Healthier gums with the pressure sensor.
Advanced Position Detection technology and 2-minute timer.
Bluetooth Technology to assist in your dental care.
Smartring sensor that's customisable offering a personalised experience.
Dual charging options and extra long-life Lithium Ion battery.
Smart travel case for convenience.
My First Impressions – Oral-B Genius 9000
The Oral-B brand is something I'm very much familiar with. It's a product brand that I've used many times for my oral health needs.
The GENIUS 9000 is a great toothbrush, built solid and has many features that I found helpful during my review.
The design of this electric toothbrush is really good, easy to hold and operate.
When it comes to cleaning, this electric toothbrush did the job of cleaning my teeth well. I found the round brush head, okay, and the vibration it produced when oscillating, rotating, and pulsating was effective and efficient.
The battery life was good and provide close to 2 weeks of brushing time. I like the travel case a lot, it offers dual charging and fits pretty much anywhere. Great for travel or if you needed a space-saving electric toothbrush setup.
Packaging and Design
When I first got this product to test I was impressed with how it came. A sturdy piece of packaging and all required parts to the product inside, neatly and securely housed in place.
Only a little time was spent getting it all out and ready for use. The battery was charged when I first took it out but opted to give it a decent charge after my first use.
Picking up the electric handle, you get a sense that this electric toothbrush is very well made and quality. It had that 'top of the range' feel to it.
All components work well and are easy to use, thus making it a solid option if you are considering an electric toothbrush with all the bells and whistles.
Oral-B Genius 9000 Toothbrush – What's Inside the Box?
Because I am reviewing this product I displayed the contents out on my table and had a good look at the GENIUS 9000 in front of me.
The word 'dental' came to mind with all the white coloured material used. Though if white isn't your colour, Oral-B has created this electric toothbrush also in Rose Gold and Black. Both good options if you ask me.
There isn't a huge amount of items in the box, so it's not overwhelming if you are new to electric toothbrushes. If you purchase this electric toothbrush, you will receive:
A Genius Bluetooth handle.
3 x different brush heads.
A Smart Travel case.
Charging station with brush head holder.
1 x Smartphone holder.
Instruction booklet.
Oral-B Genius 9000 Handle
I thought the Genius handle was well-weighted and reasonably stylish. Though Im not sure it is as modern and luxurious as the Philips Sonicare DiamondClean 9000.
The buttons are positioned nicely and you can run through the modes quickly if needed.
The pressure sensor warning is located around the top part of the handle and displays a red light when brushing too hard. However, you are able to program 12 different colours via the App.
The Bluetooth handle sits comfortably either on its own or housed securely in the Smart Travel case provided.
Oral-B Genius 9000 Brush Heads
There are 3 types of replacement brush heads to choose from that come with this electric toothbrush. All have their advantages and all offer pretty good cleaning.
Cross Action
Floss Action
3d White
Oral-B has gone with a rounded shape for their brush head saying it offers 'superior cleaning' to that of a regular manual toothbrush.
I found all brush heads offered with the Genius 9000 to be pretty hard on my teeth and gums. It was only after a month or so that the one I preferred, Floss Action, softened up and was enjoyable to brush with.
Yes, you are able to purchase a softer brush head, called Sensitive Clean which is apparently gentler overall.
The question I had was if the majority of dentists recommend using a soft toothbrush, then why is Oral-B providing somewhat hard brush heads for the electric toothbrushes? I definitely don't have sensitivity teeth so my question is valid I believe.
The brush heads overall did provide a refreshing clean but I did have to leave the Genius 9000 on the lowest vibrating mode, the others were way too full on. More on that below.
Oral-B Genius 9000 Modes
The 9000 has plenty of different mode settings, which is great for most peoples preferences.
Each mode is highlighted by an icon on the handle when you turn it on. Very clear to see and once you read the instructions, easy to understand what each does.
Let me list the modes below so you know;
Daily Clean
Pro Clean
Sensitive
3D White
Gum Care
Tongue Clean
My pick of the modes above was Sensitive. It was gentle and soft on my teeth and gums but offered a great clean overall.
I found the modes like Daily Clean and Pro Clean almost overkill. The vibration it created was intense and made me want to switch modes immediately.
Gum Care and the Tongue Cleaner modes are handy to have as they give the user a full range of vibrations for cleaning.
I was thankful there was a good range of modes to try.
Charging Your Oral-B Genius 9000
So the first point is the handle of the 9000 is waterproof and has been designed to be in the bathroom. I would still recommend being careful around water.
The Genius came ready to use so I was able to try it out straight away but I end up putting it on charge for a good 12 hours so it was fully charged and ready for the fortnight.
Charging is is easy and you have two options to try. The first is through the Smart Travel case and the other by the standard charge base you get with the toothbrush. I mostly used the travel case, it's just so simple and convenient.
Charging is indicated by a series of flashing lights on the battery icon bar close to the base of the electric toothbrush.
Oral-B states you can leave the toothbrush on charge all the time as the device has a function to prevent overcharging.
Genius 9000 Smart Travel Case
I was pretty excited to open this up and have a look at it closely. I found it very stylish and functional. Perfectly simple to use and operate, giving you a great base for charging your electric toothbrush and your phone.
The case comes with positions for two brush heads and the handle, which is cradled pleasingly inside.
Open and close function on the Smart Travel case works a treat and makes the whole process flawless.
This option to charge was my preferred way to charge my Genius 9000 Toothbrush.
Bluetooth and App Features with the Genius 9000
The Oral-B Genius 9000 has Bluetooth compatibility and can be connected to the Oral-B App. If you have an iOS or Android phone you should be able to connect and use it. Just make sure your phone has the latest software version.
The good thing about connecting to the App is you will be able to chart and see how you are brushing and if you need to improve your brushing technique at all. Simply download the App and it will guide you through the setup process.
The Oral-B App lets you clearly see the coverage area and how long you brush for. It also provides you with an overpressure timeframe and a total cleaning score for your brushing.
Unfortunately, I wasn't able to download the app due to my phone say it was up to date with the software but Oral-B saying no it wasn't. I will review the Bluetooth app as soon as I have sorted out the issue that I'm facing.
Price and Value
Currently, there is a pretty big price difference happening at the moment with the Oral-B Genius 9000. The lowest is $159.00 and the highest is $349.00.
At $159 it's awesome value for money. However, where you buy the product is important and needs to be considered. Are they reputable and will they honour the warranty? Just some things to think about.
Oh, maybe see if Shaver Shop or Bing Lee will price match. It is worth a try so you buy it through a big retailer for peace of mind.
To summarise, at under $200 this electric toothbrush is of superb value and should be considered if you are in the market for a new electric toothbrush.
Overall
The Oral-B GENIUS 9000 I feel is a solid performer in the electric toothbrush market in Australia. The quality of the product is really great.
The handle is comfortable and very easy to hold as you go about your daily hygiene routine. The brush heads, even though were on the hard side, I did feel they brush well and did the job they needed to do.
The dynamic oscillating, rotating and pulsating movements seem to work well, but it is hard to tell whether they remove 100% more plaque than a regular manual toothbrush. I guess I will take their word for it.
Overall this electric toothbrush by Oral-B if purchased for a reasonable price offers a value for money electric toothbrush that is at the top of the toothbrush market range.
Have you tried the Genius 9000 Electric Toothbrush by Oral-B? What did you think?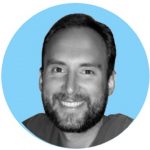 By Andrew Adams
Created at February 18, 2021, Updated at December 09, 2021