Newtown's TOP 5 Dentists – We Find Out Who They Are!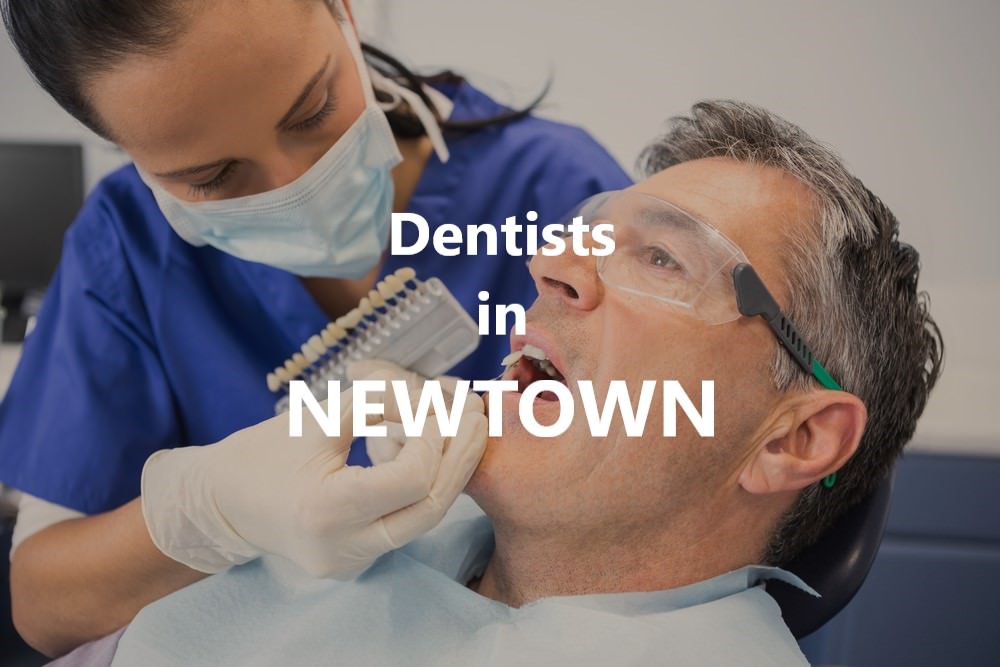 Hello to those who live in or around Newtown.
If this is you, and you need a new dentist, you've arrived at the right place.
Though choosing a Dentist can be challenging, you can't leave it on the 'to-do' list forever.
So, I've attempted to make your search through the 20 plus dentists in Newtown less stressful, by compiling a list of Google's Top 5 Dentists in the area.
You'll see some dental costs and some general benefits.
I hope this helps!
COVID-19 Update: Due to Lockdown restrictions in the greater Sydney area, some dental services may be limited. Please contact the dental practice directly to confirm what is available.
OVERVIEW: Dentists in Newtown
Number of Dentists in Newtown:
20+
Dentists with 4 Google Stars Plus:
19+
Overall Combined Google Reviews:
744+
Google's TOP 5 Dentists in Newtown
How were these Dentists allocated their position in the TOP 5?
Essentially, from the number of "stars" people have awarded them in Google, after visiting and reviewing them.
All reviews – good and bad – resulted in their order in this list.
Please, only use this to get ideas.
While reviews are good ways to estimate how a business performs, they're only that – an estimate.
As mentioned, this post is intended to make your search less taxing.
Maybe you'll see a dentist that 'clicks' with you – possibly because of your financial and dental situation.
Item Codes
Every Dentist was called and asked for their prices on some dental treatments you probably know about.
'Item Codes' were used to get these, which can be complex – Dentists use an array of prices. This post helps clarify why.
Item Codes we used, and you'll hear me refer to, are:
Professional Clean
Dental Fillings
I'll also mention costs I found on teeth whitening, as your dentist can do this.
Note: Prices were gathered by our secret shopper, so, to the extent that we could verify them, all details were correct when we wrote this. Also, these Dentists do not sponsor us. All details are to inform you.
1. Dentists on Enmore
Awarded first prize is Dentists on Enmore.
Their 5 stars and 174 reviews all run along the same line – the friendly, caring Dentists "make you feel like family".
Their website also mentions you'll be treated like family, and can leave your children in their dedicated kid's playroom when receiving treatment.
First calling on 3 August, I received their message bank which informed they were closed, reopening on 2 August.
But they called back in less than 30 minutes, and I got their costs.
Cleaning comes as a package – Codes 011, 114, 121 and 022, $225.
Codes 531 and 577 was a general price – changes a result of surfaces and depths.
A general estimate is between $300 – $400.
There are two choices for teeth-whitening – in-chair $800, or take-home $400.
I was advised a clean 1 – 2 months prior is recommended, as is a consult first.
The advice was given that one treatment may outweigh the other for some – maybe remove more stains, or maybe you'll have veneers or fillings in your smile line that won't change colour.
The Dentist can tell you this at the consult.
With free parking, bus stops and Newtown trains station nearby, this clinic is easily accessible for all.
I can see why they came first – they were knowledgeable, good-natured, and reasonably priced.
2. Blue Tooth Dental
The 2nd prize goes to Blue Tooth Dental. Holding 5 stars and 149 reviews, some have said they're the best Dentists in Sydney.
Their website says they're transparent with pricing, so I called to see. But they redirected me back to their website.
So, I can only give prices online.
Cleaning is $299 for Codes 011, 114, 121, and 2 x 022 (two x-rays).
With fillings, I'm kind of guessing. A start price for 531 is $100 but can increase up to $395.
As far as I can tell, this doesn't include 577.
Options for teeth-whitening are a custom-made, take-home tray for $249.
Or, in-chair for $599. Information on these can be found here.
Though hard to tell based on their website alone, these seem to be some of the more expensive prices in Newtown.
3. Sydney Park Dental
Receiving 3rd prize is Sydney Park Dental, with 4.9 stars from 131 reviews.
Reviews suggest they're knowledgeable, helping explain your treatment.
Their website says they listen, understand you, and give you all the information you need, so you can make an informed, happy decision.
Calling and getting their prices was without hassle. These are below.
A clean, for a new patient (Codes 011, 114, and 121) is $189. This is without 022, which is $95.
531 for fillings is $200, and 577, $75.
Currently, they aren't doing teeth-whitening or cleaning due to restrictions from COVID. But you can pre-book a check-up, clean, and in-chair whitening appointment for $600 – a great price!
With some of least expensive costs, and also 4 hours free parking, they're definitely not a bad choice.
4. Newtown Elite Dental
The 4th prize goes to Newtown Elite Dental for getting 104 reviews and 4.8 stars.
Many call this the best Dentist they've ever seen.
Their website mentions their modern facilities, such as being able to watch a movie or listen to music, helping you to relax.
They were very informative when I called.
Price for a routine check-up, with a general scale and clean, is $260. But if you want all Codes, including two x-rays (022), this is $370.
531 and 577 combined is $135 – the cheapest yet.
Your choices for teeth-whitening are:
• In-chair (including a take-home kit) = $750.
• Take-home (a custom-made tray) = $450.
I was told results of both are the same, just with a time difference – in-chair results immediate, take-home taking 2-weeks.
Located in the heart of Newtown, opposite Newtown Hotel, they're easy to find.
5. Erko Dental
Coming in at 5th position on our list is given to Erko Dental, with 4.9 stars and 63 reviews.
A stand-out review says they're "more like a boutique hotel".
This is shown on their website, with many photos of staff with flowers.
When calling to enquire about Item Codes, I was told they'd have to check with the Dentist if they could release this, which was interesting.
So, I gave them my email and awaited a response.
It came about an hour later, stating they couldn't give me prices for fillings, as "every patient is unique and may require different things that would ultimately alter the price."
It then went on to advise me that I should attend a consult prior, to get the exact price.
However, I could get prices for teeth-whitening – a custom whitening tray and 2 weeks of gel is $400.
I can't give you much more detail, except their online price for cleaning is $275.
Bonus – The Dental Suite Newtown
I personally use a dental practice in Newtown called The Dental Suite.
How can I not let people know how good they are!
The Dental Suite is Dr Veronica Roller's practice which has been operating in the vibrant community of Newtown since 1995.
With over 30 years of dental experience, Dr V is also our resident dentist, who contributes to Dental Aware's blog.
My personal experience is what I will talk about here, as I have used the Dental Suite for my dental needs for over 10 years.
The knowledge that the team has is quite evident when visiting them.
The office manager Tina is a lovely lady who provides a wealth of experience had understanding in a kind manner.
Tina, as well as the rest of the Dental Suite team, have been with Veronica for many years and It's comforting to know that when visiting a dental surgery.
You can see a timeline of all the milestones for the Dental Suite team here.
With 4.3 Google stars and 19 reviews, they are a dental practice to definitely consider when looking for a dentist in Newtown.
Conclusion
I hope, by reading this, you can tick a task off that never-ending 'to-do' list.
These dentists gained their spot amongst the TOP 5 by getting Google "stars" and solid reviews.
Their websites, which I checked, and discussing Item Codes with them provided extra weighting in my mind as well.
If none have interested you, rest assured.
Remember, there's still a total of 20 plus dentists in Newtown. Simply Google and give them a call.
Another piece of advice for your search – obtain all Item Codes for recommended treatments from your current Dentist.
With these, you can make calls, ask prices, and find your Dentist.
Enjoy your search!
Should your dentist be mentioned on our list? Let me know in the comments below!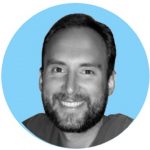 By Andrew Adams
Created at August 11, 2021, Updated at August 11, 2021