Liverpool's TOP 5 Dentists – Google Rated and Prices Reviewed!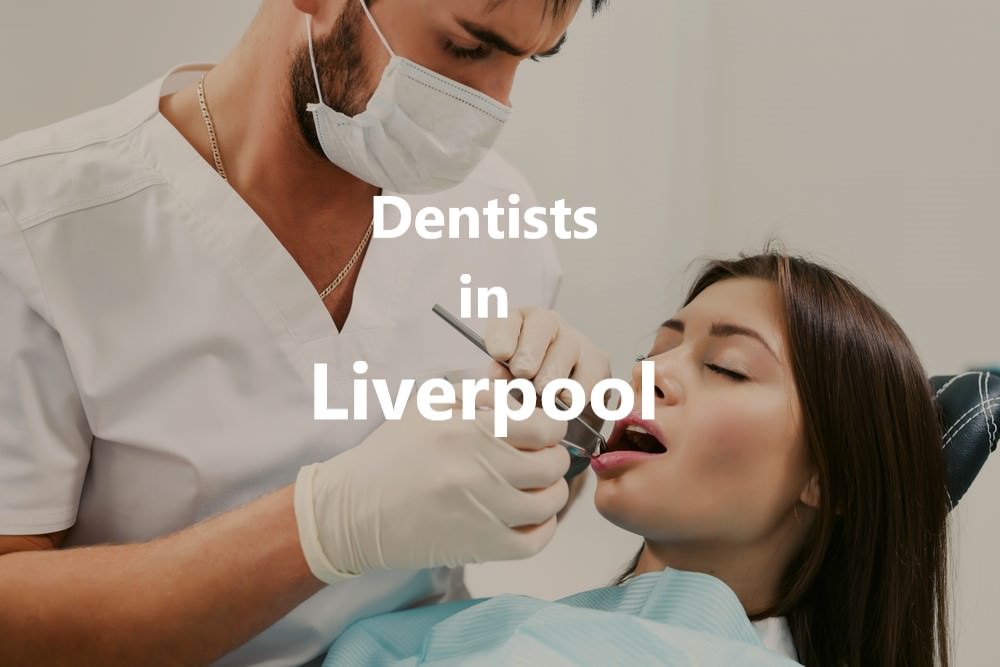 There are many reasons you may find yourself needing a new Dentist.
This isn't an easy task.
If you reside in Liverpool and looking for a good dentist, this post may be helpful.
With over 20 Dentists in Liverpool, this is a big pond to look through.
Below, I've compiled a list of Liverpool's dentists that are ranked in Google's Top 5.
You'll find information that should be of assistance – some of their prices, and any advantages.
COVID-19 Update: Due to Lockdown restrictions in the Liverpool area and the local surrounding LGAs, some dental services may be limited. Please contact the practice directly to confirm what is available.
OVERVIEW: Dentists in Liverpool
Number of Dentists in Liverpool:
20+
Dentists with 4 Google Stars or More:
16+
Overall Combined Google Reviews:
537+
Google's TOP 5 Dentists in Liverpool
How did I discover the TOP 5?
This list comes from their "stars" in Google, which are given when someone visits, then leaves a review.
Either positive or negative.
The result – their order in the list.
Please, only use this for gathering information.
While other people's reviews and the end outcome of where they rank provide good suggestions, they're not always the full story.
So, perhaps this can make your 'pond' smaller.
You may notice a few Dentists that feel fit you, your budget, and your oral needs – both now and in times to come.
Item Codes
We spoke to every Dentist, asking them their prices on some treatments you're probably familiar with.
We used Item Codes to do so, which can be tricky.
You'll see their prices can vary greatly. View this post to find out why.
The Item Codes we used are:
Professional Clean
Dental Fillings
I'll use the Code numbers to discuss these today.
I'll also talk about the costs of teeth whitening, which your dentist can perform.
Note: We're not associated with any of the dentists mentioned. All prices were gathered by our secret shopper. To the best of our knowledge, all data gained was accurate when writing this post.
1. Liverpool Dental Centre
Liverpool Dental Centre receives the gold medal, with 12 reviews, and 5 stars.
Many say they recommend these Dentists.
Having been in Liverpool for 40 years, their website says they've built up a well-established reputation.
First calling at 2.30 pm on a Friday, I reached message bank, which informed me they were closed, though their website states different opening hours.
They called me back Saturday morning, apologising, saying they closed early that Friday as they had no patients.
So, I gathered all the prices I needed.
Professional Clean
011 – $50
114 – $120.
121 – $20.
022 – $35.
Fillings
These are great prices.
I was told this is as they run under Medibank and Bupa, so charge their prices.
They only have one option for teeth-whitening – a take-home kit.
For $350, you get impressions, a custom-made mould, and 10 syringes.
They advised me they stopped using the in-chair machine as patients were finding it too sensitive.
Friendly, helpful, informative and affordable, they're a great choice.
2. No Gaps Dental – Dentist Liverpool
The silver medal goes to No Gaps Dental Liverpool, with 73 reviews and 4.6 stars.
Their website states they serve as a holistic family dental clinic.
Reviews suggest they provide thorough, detailed and informative treatment plans.
Prices on cleaning:
011 – $70
114 – $150
121 – $45
022 – $55
On fillings:
Though these prices were the most expensive in the TOP 5, their "No Gaps" policy guarantees if you have dental cover with an Australian health fund, you'll have no out-of-pocket fees for:
Teeth scale and cleaning.
X-rays.
Fluoride.
Fillings.
See their website for conditions.
Teeth-whitening prices were an estimate only but roughly you can expect to pay the following.
In-chair whitening – $41.25 per tooth.
Normally at least 16 teeth whitened = A minimum of $660.
Take-home Kit there two options.
The least expensive is a general tray of 10, but they were unsure of the price.
Or, a tray made to fit you, approximately $350.
3. Perfect Dental Care
Bronze medallion, awarded to Perfect Dental Care.
They also have 4.6 stars, but a lesser 48 reviews.
Their website cheekily implies you can't use the words "affordable" and "Dentists" in the same sentence.
Instead, they're "reasonably priced".
A set theme for their clinic – fun and friendly.
Reviews run along a similar line – staff are skilled and easy to talk to.
I called to find out if this was true.
I wouldn't say no – for the prices I could get, they were the cheapest of all.
Cleaning is a package – $160 for Codes 011, 114, 121 and 022.
If you have a health fund, this will be gap-free – a great deal.
Prices for fillings:
531 – $180 to $200 (a starting price, can increase if the filling goes bigger or deeper).
577 – They wouldn't share this I'm afraid.
Teeth-whitening, also a package – $720 gets you an in-chair and a take-home tray.
The clinic is in the Macquarie Mall, so it's only a 2–5-minute walk if parking at Liverpool Westfield or the Plaza.
4. Bupa Dental Liverpool
4.4 stars and 40 reviews put Bupa Dental Liverpool in fourth place.
Many reviews say they give gentle, painless treatments.
Their website suggests they do so by making you comfortable, in a relaxed environment and through communication.
When calling, I was asked if I was a Bupa member.
Having said no, I was told they couldn't give me any prices – instead, I'd have to attend a $60 consult.
I managed to get one price – $42.50 for 022.
Unfortunately, I cannot offer more information.
Except, that Bupa members will have many of your dental costs covered.
To find out more, visit their website.
3 hours of free parking is available at their carpark.
Or, if you enter after 6 pm, all parking is free.
Public transport is also nearby.
5. All Day All Night Dental – Liverpool
Coming last, with 4.1 stars and 30 reviews, is All Day All Night Dental.
Backed up by their website, reviews suggest this is a great place to go if you need emergency dental treatment.
Making contact was easy, and prices were given quickly.
For cleaning, these are:
011 – $56
114 – $104.50
121 – $31.50
022 – $42
And fillings:
Due to current COVID-19 restrictions, they're scheduling teeth-whitening for later this year, so I couldn't get these prices.
Offering free patient parking, last is a great choice – open 7 days a week, 24 hours a day, and well-priced.
Conclusion
I hope, by reading this, the pond of dentists you're wading through is smaller.
Your search is less stressful, and dare I say… even fun.
I take my hat off to them for gaining their place in the TOP 5.
Collected evidence includes Google rankings, reviews, website checks, and chatting over the phone.
If none have appealed to you, no need to worry.
Remember, there's still more than 20 Dentists in Liverpool and you can always Google them.
To note an old saying – "Knowledge is power".
It's always a good idea to get any Item Codes for recommended treatments from your current Dentist.
Holding these, you can do as we did – call around, ask prices, and find the Dentist you feel is right for you.
Is there a dentist missing from our list? Let us know in the comments below!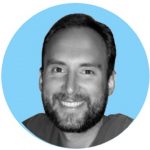 By Andrew Adams
Created at August 11, 2021, Updated at August 11, 2021