Green + Kind Vegan Dental Floss Review
Green + Kind Vegan Dental Floss Review
Green + Kind Vegan Dental Floss has a mint flavour and comes in a cute glass vial that holds 30 metres of floss.
Because it is plant-based, it is 100% vegan, made out of PLA which is derived from cornstarch.
Let's have a good look at this vegan floss by Green + Kind.
Pros
Plant-based vegan floss - Great for the environment.
Recyclable packaging with no plastic involved.
Refillable glass vial makes it easy to reuse the product
Cons
The floss can break and fray if you have tight teeth - this was an issue for me.
Not as strong as more conventionally used floss
The floss is somewhat larger in thickness
Technical Details
Dimensions

Box - 6cm x 2.7cm x 2.7cm. Vial - 5.5cm x 2.2cm x 2.2cm

Notable Materials

PLA (Polylactic Acid), Candelilla Wax, Natural Mint Flavour.

Manufacturing Country

China

Warranty Information
Full Review
The Green + Kind Refillable Vegan Dental Floss has many benefits and represents a great way to cut down on your floss waste in general.
Made from cornstarch essentially, this floss is coated in candelilla wax and has a strong but delightful mint flavour to it.
I review this dental floss product in detail below.
Packaging and Design
I was taken back by the way this Vegan dental floss came. The packaging is understated but truly beautiful.
The use of the colours on the cardboard made we feel happy about the product I had purchased.
Information on the packaging covers things like; product details, ingredients used, where it is made and a few social media and contact details.
I found it a pleasure to look at and I almost didn't want to spoil it with opening it 🙂
The Vegan Floss by Green + Kind
When you take the refillable glass vial out of the packaging, you are subtly hit with that mint essence.
It is a nice touch to the 30 metres of floss and helps deal with those, slightly stinky odours that occasionally occur when flossing.
I loved that there wasn't any plastic used with the packaging nor the product itself.
The lid is well made and looks to be made from stainless steel.
There is a small cutting floss implement on the top of the lid which also acts to hold the floss in place when not in use.
I found the lid easy to use and did its job as I expected.
It never opened unexpectedly and secured the floss inside perfectly.
The glass refillable vial is a strong container that houses the floss well. I like the size of the vial and found it very convenient when storing in my bathroom cabinet.
The Vegan floss by Green + Kind is thicker than most which I will discuss shortly.
It's fairly strong but there were times it broke and frayed quite badly.
If you have very tight teeth, it could present an issue.
The great thing about this dental floss is that it's plant-based and much better for the environment than your typical floss, such as Oral-B's Essential Floss.
Testing the Green + Kind Vegan Floss
I've been testing out Green + Kind's Refillable Vegan Dental Floss for just over 2 weeks.
Below are some of my daily thoughts and impressions of this eco-friendly dental floss product.
Usage Timeline
Initial Usage

Condition: Excellent

Loved the packaging it came in, very beautiful in a natural way.

I found the glass vial very strong, would be very hard to break it.

The mint flavour scent is very strong but pleasant.

The lid was secure and provided a good cutting tool for the floss. It also held the floss in place which I liked.

Found the floss a little hard to get in between my teeth. I do have tight teeth.

First 7 Days

Condition: Good

The packaging and conditioner are holding up well.

The glass vial has housed the vegan floss nicely, actually enjoy opening the lid and pulling out the floss.

I like the mint scent as I floss and found it holds any unpleasant smell at bay.

The floss, though, reasonably strong in my fingers, seems to fray between my teeth.

The glass vial goes well in my bathroom cabinet

First 2 Weeks

Condition: Good

Overall the packaging and how the vegan floss is housed is great.

The floss definitely has that natural feel to it, however, the floss frayed somewhat when I used it (I do have tight teeth though).
Price and Value
There are only a few places that sell the Green + Kind Refillable Vegan Dental Floss online.
They include Green + Kind themselves and Flora & Fauna who both sell it for $6.95.
After checking, it seems that when you try and buy it through Green + Kind it takes you to Flora and Fauna who obviously stock this product directly.
If you need more vegan floss you can purchase more at a cost of $8.95 for 2 x 30 metres.
The value not only lies in a mostly reasonable and a fair price but what impact this product has on our environment, and us at the end of the day. The more we can reuse something the better it is on the overall in my mind.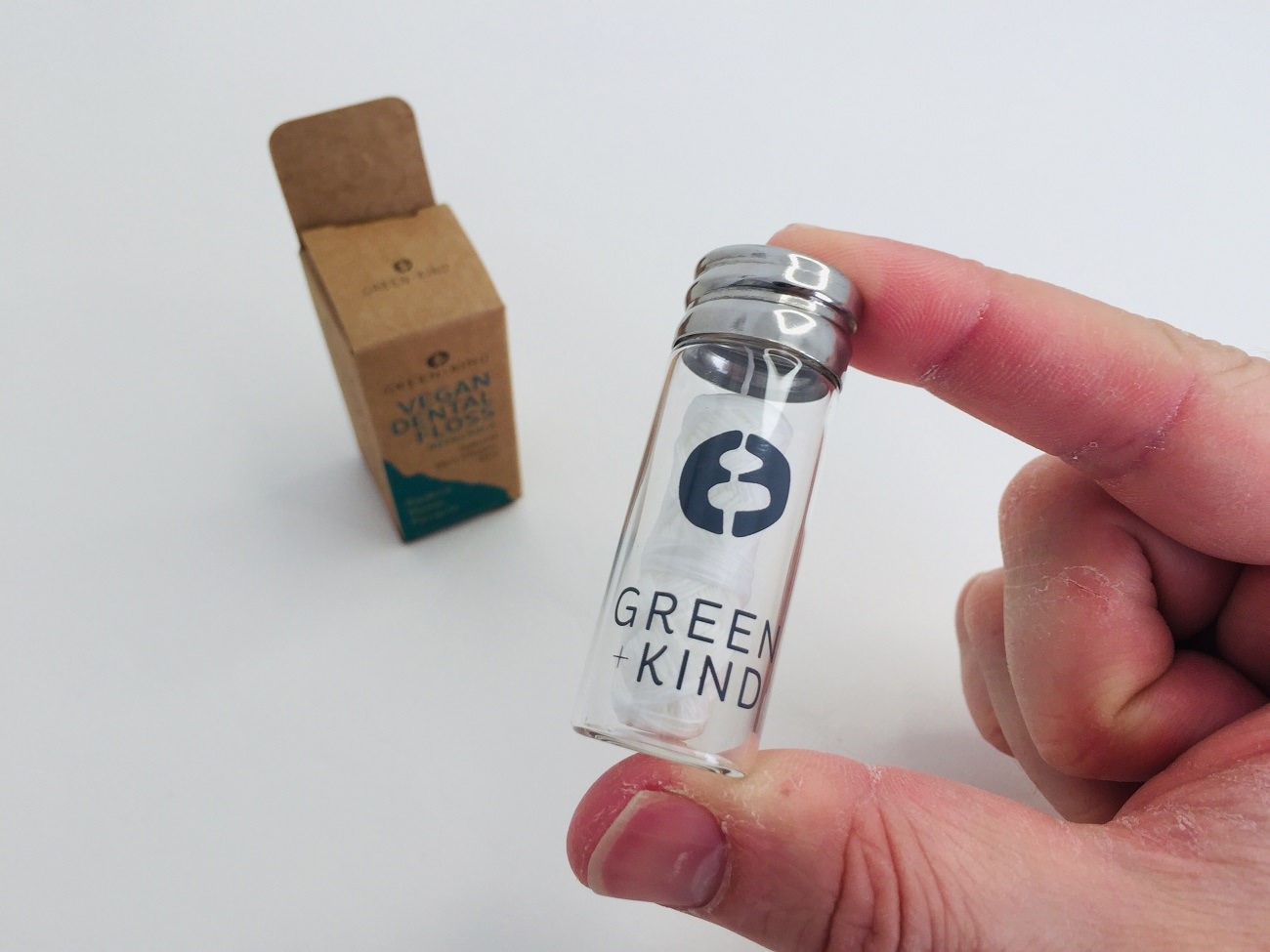 Overall
The Green + Kind refillable Vegan Dental Floss offers a more environmentally friendly way to floss.
The product has great eco-benefits overall, however, should you have tight teeth you may experience some access issues or fraying of the floss while you use it.
The mint flavour is noticeable and appreciated, it gives the floss something extra.
Overall, I found this vegan dental floss product reasonable and I like that you are able to refill the floss when required.
What are your thoughts on plant-based floss products?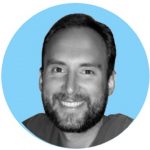 By Andrew Adams
Created at September 04, 2020, Updated at September 15, 2021