Grants Natural Mild Mint Toothpaste Review
Grants Natural Mild Mint Toothpaste Review
Grants Of Australia Natural Mild Mint Toothpaste delivers a decent and refreshing clean.
Made by a well known Australian company, Grants of Australia have created a range of vegan and natural oral care products.
Grants Natural Mild Mint with Aloe Vera is very popular throughout Australia and was rated Canstar Blue's Most Satisfied Customer's Toothpaste in 2020.
Let's test it out and see if it ticks all the boxes!
Pros
A mild and gentle toothpaste, great for the whole family
Organic Aloe Vera and Herb ingredients making it a natural alternative toothpaste option
Canstar Blue's Most Satisfied Customer's – Toothpaste 2020
Cons
It does have a slight natural flavour to it, it is different compared to other toothpastes on the market
Technical Details
Dimensions

110g Tube

Notable Materials

Organic Aloe Vera, Mint Oil, Eucalyptus Oil, Cardamon, Anise, Caraway, Coriander, Rosemary and Clary Sage

Manufacturing Country

Australia
Full Review
A mild yet refreshing and natural toothpaste, Grants Mild Mint with Aloe Vera is a wholesome and family-friendly toothpaste.
With healing properties such as organic Aloe Vera and natural herbs, it is sure to be a gentle and healthier alternative to some of the big toothpaste brand products in Australia, such as Colgate's Total 12 Toothpaste.
First Impressions
Grants Mild Mint natural toothpaste came in a compact tube that was functional and user friendly.
A 110g tube is a perfect size to fit in your bathroom cabinet without it taking up excess space.
The toothpaste flavour is definitely mild but is noticeable.
I was impressed after brushing with how it left my mouth and teeth feeling clean and refreshed.
Priced generally between $3.00 – $4.50, somewhere in the middle of this range represents good value for money.
Packaging and Design
Grants have created a simple but eye-catching packaging for the toothpaste.
They've used a lovely green feature colour to represent Mint and Aloe Vera.
The packaging, both the box and tube have all the information you need, and nothing you don't.
I found the tube very easy to use and I never had any overflow when applying it to the Doctor Plotka's Mouthwatchers Antimicrobial toothbrush I was using.
Directions for Use
There are only a few steps to follow and they are pretty simple.
First, use twice a day, morning and night. Dentists recommend brushing your teeth for 2 minutes.
They say don't swallow the toothpaste, generally a good thing to remember.
Rinse your mouth and toothbrush after brushing. Pretty standard but beneficial advice.
Finally, make sure kids are supervised by an adult when brushing their teeth.
Ingredients
Grants of Australia have created their Natural Mild Mint with 13 ingredients.
This is not a huge amount of ingredients for toothpaste in general, so that's good news!
Ingredients are as follows:
Calcium Carbonate
Water (aqua)
Aloe Barbadensis Leaf Juice (certified organic)
Glycerin (Vegetable)
Xylitol
Silica
Sodium Lauroyl Sarcosinate (from coconut)
Cellulose Gum
Dicalcium Phosphate Dihydrate
Flavour/Aroma (Natural Herbal Extract)*
Stevioside (Stevia)
Magnesium Hydroxide
Potassium Chloride
The mint flavour/aroma is created using a mixture of natural herbal extracts.
There are 7 ingredients involved:
Mint Oil
Eucalyptus Oil
Cardamon
Anise
Caraway
Coriander
Rosemary and Clary Sage
Grants Natural Mild mint also contains 5 minerals which I think is impressive.
They are as follows:
Calcium
Potassium
Phosphorous
Magnesium
Sodium
Testing Grants Natural Mild Mint Toothpaste
I've been testing this product by Grants for just over 2 weeks.
In that time, I've enjoyed using the Natural Mild Mint and think its good toothpaste overall.
Below are some notes that I took during my review period.
Usage Timeline
Initial Usage

Condition: Excellent

Vivid packaging and a great size tube for easy use.

The toothpaste has a nice texture to it and feels quite natural in your mouth.

The toothpaste holds its shape well on your toothbrush.

You can taste the natural taste when brushing your teeth.

7 Days of Use

Condition: Great

The tube is very convenient and compact - perfect size.

Enjoying the taste of the toothpaste, it took a little while to adjust to it from using Colgate total 12 previously.

Clean up isn't hard and this toothpaste.

My teeth are feeling clean and fresh after brushing.

2 Weeks of Use

Condition: Great

Enjoying the minty freshness of this toothpaste.

Has felt very gentle on my teeth and gums.

It's been a great toothpaste overall.
Price and Value
You'll find that there is a reasonably wide price range with this product, mainly because it is available at some very large retail stores like Woolworths and Coles.
I've seen it as low as $3.00 at Woolworths and as high as $10.50 on eBay!
$3.00 is great value for money, however, somewhere between $3.00 – $4.00, I believe, still offers good value for money.
If you find that you really love this toothpaste, Grants offer a bulk buy option as well.
You can pick up a box of 12, 110g tubes of Mild Mint for $42.85.
That makes it only $3.57 a tube.
Overall
Grants of Australia Natural Mild Mint with Aloe Vera Toothpaste was great to use.
After using this product, I found my mouth and teeth felt minty clean.
If you are looking for a gentle toothpaste with some natural ingredients then Grants of Australia Natural Mild Mint with Aloe Vera is a good choice.
What's your favourite Grants Natural Toothpaste?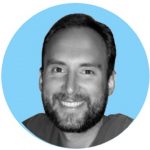 By Andrew Adams
Created at September 18, 2020, Updated at September 15, 2021