Grants Bamboo Charcoal Ultra Soft Toothbrush Review
Grants Bamboo Charcoal Ultra Soft Toothbrush Review
Grants Bamboo Toothbrush with Charcoal infused ultra-soft bristles is eco-friendly, non-toxic, vegan and BPA free.
Charcoal has antibacterial and antifungal properties which Grants says helps to reduce plaque and bacteria for healthy teeth and gums.
I've tested the Grants bamboo Charcoal Toothbrush thoroughly and I have some feedback to share with you below.
Let's get to it!
Pros
This bamboo toothbrush is eco-friendly, non-toxic, vegan and BPA free.
Ultra-soft bristles are charcoal infused that helps reduce plaque and bacteria for healthy teeth and gums.
Majority of the product is recyclable or compositable - Great to the environment.
Cons
The bristles could be a little longer but it didn't effect the overall brushing experience.
The neck and brush head base is a little large which could cause issues if you had a small mouth.
If buying this toothbrush online, shipping can cause it to be expensive.
Technical Details
Dimensions

Packaging - 20cm x 2.7cm x 2.2cm. Handle - 19cm x 1.5xm x 1cm. Bristles - 3cm x 1.1cm x 1cm

Notable Materials

100% biodegradable and environmentally sustainable bamboo, BPA free bristles.

Manufacturing Country

Designed in Australia, made in China

Warranty Information
Full Review
The Grants Bamboo Toothbrush with ultra-soft charcoal infused bristles is a quality product.
The handle is shaped well and the bamboo which has a beautiful pattern through it is very smooth.
The bristles, as they state, are ultra-soft, providing a gentle yet thorough clean.
I look at every aspect of this bamboo toothbrush and start with the packaging and design below.
Packaging and Design
The packaging is very clear and bold with good information overall which is helpful.
I like that you can recycle most of the product, including the cardboard box it comes in.
Grants have chosen to securely wrap the bamboo charcoal toothbrush in a paper wrapper which is a nice touch. It gives an extra level of sterility to the product. I rate this!
Grants Bamboo Charcoal Toothbrush
This bamboo toothbrush has a very ergonomic design and feels quite comfortable in your hand.
The handle has an almost wave motion to it and your fingers find these areas as you hold it.
The bamboo neck is reasonable in size, but not overly large which is a good thing.
The bristles are a little shorter in length than some other bamboo toothbrush brands I've tried recently.
Coupled with a moderate brush head, I found having shorter bristles a catch 22.
On the one hand, it allowed me to reach my back teeth better and on the other, it just felt as if the bristles were a little short (my personal opinion).
It wasn't a deal-breaker, but something I noticed.
Bamboo toothbrushes often have large brush heads which can be an issue if you have a smaller mouth.
The brush head wasn't overwhelming and fit reasonably well in my mouth.
Charcoal Infused Ultra-Soft Bristles
At the business end of the brush, I thought the bristles used were good.
The charcoal infusion in the bristles is noticeable, with a darker grey base that transforms into light bristle tips. Quite striking really and reminded me of the Colgate Bamboo Charcoal Toothbrush I review previously.
The ultra-soft grading that Grants use is a fair assessment of the bristle firmness.
The softness of the bristles did not decrease the effectiveness of the brushing experience and actually helped the brush do its job.
Not only are the bristles soft they are also very fine, doing a great job at brushing away soft plaque and debris.
Testing the Grants Bamboo Charcoal Toothbrush
I've used and tested the Grants Bamboo Charcoal Toothbrush for 2 weeks.
I made notes during my review period and below is what I thought of it as I used it as my daily toothbrush.
Usage Timeline
Initial Usage

Condition: Excellent

Impressed with how the toothbrush came. The packaging is really nice and it's recyclable.

I liked how Grants wrapped the bamboo toothbrush, a little added sanitation.

Bristles are very soft and it was gentle on my teeth

The handle is great to hold and smooth with no rough wood areas noticeable.

7 Days of Use

Condition: Great

The Grants Bamboo Toothbrush going well. Bristles are cleaning my teeth and the softness level is perfect.

Trying to get into the habit of drying the toothbrush after every use. The bamboo doesn't like water to be left on it.

Plenty of bristles on the brush head, though they are fairly short which has both advantages and disadvantages.

2 weeks of Use

Condition: Great

The toothbrush is holding up nicely. Bristles are still in great condition and are doing a good job at cleaning my teeth.

The handle is a pleasure to hold and I find it easy to use and maneuver around my mouth.

Water hasn't damaged the brush handle at all, I've been pretty careful with maintaining the brush.

Overall very happy with the Grants Bamboo toothbrush.
Price and Value
Currently, a Grants Bamboo Toothbrush with ultra-soft charcoal infused bristles retails between $4.00 – $6.59 per brush in Australia.
This bamboo toothbrush, from what I can see, is only available online.
You can buy it directly from Grants for $4.50 or find one of the independent retailers such as:
If you are able to purchase this toothbrush for around $4.00 it would represent good value.
However, with really strong competition in the Bamboo Toothbrush market, anything above $5.00, decreases the attractiveness of this brush in terms of value.
Another thing to remember is shipping.
Because this toothbrush is available solely online (to my knowledge), the shipping charges can cause a reasonably priced bamboo toothbrush, like the Grants, to become an expensive brush.
Therefore, it is recommended, if you are wanting to purchase this brush, package it with a few other items at once and get free shipping.
Most online retailers have a threshold which enables the customer to get free shipping for their order.
I've seen free shipping offered with orders as low as over $25, all the way up to orders over $99. Just depends on where you are shopping.
About Grants
Grants of Australia is a very well known brand. You've probably seen some of their products in big retail stores like Woolworths and Coles, as well as online.
Grants is a natural oral care company that was started in 1984, with the intention to provide families with a natural way to fight plaque, prevent cavities and freshen breath.
Since starting, Grants of Australia have evolved and created a complete range of 9 natural kinds of toothpaste, 3 toothbrushes and mouthwash.
All their products have been certified vegan by the Vegan Awareness Foundation.
As a small family-run Melbourne based company, they "support people in our community who wouldn't otherwise have access to a basic commodity, like toothpaste".
It is always great to see an Australian company doing good things and promoting dental health in a positive way.
Overall
I was impressed with the quality of the Grants Bamboo Toothbrush with Ultra Soft Charcoal Infused Bristles.
It was easy to hold and provided a decent cleaning experience overall.
The bamboo is finished off nicely and the infused bristles were gentle on my gums and teeth.
If you are considering using a bamboo toothbrush you should check this one out, it felt good!
Do you think charcoal infused bristles help with dental hygiene?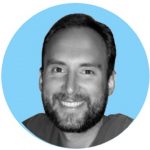 By Andrew Adams
Created at September 09, 2020, Updated at September 15, 2021