Colgate Bamboo Charcoal Toothbrush Review
Colgate Bamboo Charcoal Toothbrush Review
Colgate Bamboo Charcoal Toothbrush has a stylish appearance, a handle that is biodegradable and bristles that have been infused with charcoal.
Pros
The handle is 100% biodegradable making it better for the environment
The bristles have soft, flossing tips (not to replace flossing)
Bristles provide a gentle and massaging clean
Cons
The toothbrush neck and head are quite large, not suited to small mouths
Access to your back teeth is limited because of the size of the toothbrush head
Bamboo handle has shown signs of small, soft splinters on the neck
Full Review
Colgate's bamboo charcoal toothbrush has some solid features as well as some things that should be considered when purchasing.
We'll run through these and see if this can help you make an informed decision when thinking about this toothbrush.
Design and Features
The thing that really jumped out at me when looking at this toothbrush was the black bristles. They are infused with charcoal!
The bristles also have flossing properties, they are long and pointy, providing the opportunity to get in-between one's teeth and clean well.
Colgate mentions that the flossing tips don't replace flossing, sound advice.
The handle, which is 100% biodegradable has been coated with beeswax, giving it a natural and genuine feel.
The beeswax is purely to minimise the possibility of absorption of water into the handle. This is because bamboo doesn't like water as it's a natural raw material.
Speaking of the raw material, the bamboo used has been sustainably grown, quoted by Colgate, which is a great thing for consumers to know.
Packaging
The product packaging has some good information which is clear and precise, so know what you're buying, straight up.
The package itself is completely recyclable and has a nicely designed layout, quite earthy really.
Colgate confirms that the brush is BPA free and runs through a few little care instructions.
Because it's made of bamboo, they recommend that you dry it off after use. This is true through my experience using the bamboo charcoal toothbrush. You want to make sure you dry it well, so it lasts for longer.
The thing to note on the packaging, if you are going to recycle or throw it out, you got to make sure that you break off or cut off the bristles because they aren't biodegradable.
Colgate states this toothbrush product is better for the environment, but it has a little disclaimer here that says versus plastic non-biodegradable handles.
I found that Colgate is quite open with the information they're providing and they do disclaimer the things that could be misread or confusing given the gist of the product advertising information displayed.
First Impressions
I would say that my first impression of it was, wow, I like the colour, I like how it looks.
The bamboo pattern on the handle really stands out when you first check it out but because of the way it's been inscribed, the pattern is subtle.
The bristles look fantastic! I quite like the black charcoal infusion and as it rises to the tips it gets lighter.
Like anyone who has a new toothbrush I ran my thumb across the bristles and saw a little bit of dust (could have been the charcoal) fly off it.
So maybe that's just part of the charcoal properties. I washed it before using it, just to be safe.
Looking at the bristles in detail, straightaway you can see that they're quite soft where they need to be.
However, they are firm and provide support at the base of the bristles.
They do have a very fine and flossing tip which I really like. Hopefully, these flossing tip bristles get in-between my teeth and harder to reach areas.
By looking at it, I think they also provide a bit of a massaging quality for when you are brushing. So that's a positive.
Testing the Toothbrush
Let me start with the pros and go from there onto some of the cons.
The bristles really did a great job at cleaning and massaging my gums. It's quite noticeable from the get-go and I believe those two attributes should be considered when deciding on a toothbrush.
The bristles, with their flossing qualities, definitely add to the brushing experience. But I do agree with Colgate, they don't replace the need to use floss or interdental brushes.
The handle which is 100% biodegradable is something that you are reminded of every time you use it, the natural feeling it provides plus the bamboo pattern on the handle helps here.
Some Disadvantages
When it comes to things I wasn't entirely happy with there are 3 points I will make.
First, the thickness of the brush neck and head was a problem for me.  I don't really have a small mouth but it's definitely not a large mouth by any means.
I felt like this brush took up a lot of space in my mouth and gave me the feeling I had an object that wasn't meant to be in there.
If you have a small mouth, this may and quite possibly will be an issue.
Access was another thing to note. I had trouble getting into the back areas of my mouth where my molars and premolars are.
I think the neck and the head of this bamboo charcoal toothbrush could be designed a little better and potentially slim-lined.
If you are looking for a toothbrush that has a small head, Colgate's Cushion Clean Toothbrush was designed for these purposes.
However, the cushion clean toothbrush is not biodegradable. So if you're focused on the environment and sustainability, then the Bamboo Charcoal Toothbrush is a better option in that regard.
Finally, I noticed when using this toothbrush for over a week the bamboo neck started to splinter ever so mildly. It was only a soft splinter on the neck, but not really in an ideal location to have a splinter.
Yes, this is a natural material so inconsistencies are more likely than other types of non-biodegradable brushes. I just didn't like the feeling of getting a splinter in my mouth.  It's just my personal thought and experience.
My Partner Thoughts: A Second Review
Andrew: Okay. I'm asking Loretta for her views and feedback on Colgate's new Bamboo Charcoal Toothbrush. What did you think of the design of the toothbrush, Loretta?
Loretta: Yeah, it looked great. Very environmentally friendly. I was actually really surprised it was by Colgate when I looked at it.
Andrew: When you first took it out of the package, what did you think of the actual bristles?
Loretta: It looked pretty good. I just wasn't sure, I guess until I put it in my mouth how it was going to go.
Andrew: So when you brushed for the first time with it, what was your first initial impression?
Loretta: Yeah, I didn't mind it. I just felt like the bristles could be closer to the head, the edges of the head. Especially, I found it difficult towards my back teeth to get to those hard to reach spots.
Andrew: So the thickness of the foundation of the back of the head?
Loretta: Mm-hmm (affirmative). And then I did have a thought. I don't know if it would actually come to light, but I just thought, "Oh gosh, I hope I don't get a splinter in my mouth from this."
Andrew: That's a good point to note. Are there any other points that you would discuss?
Loretta: I don't know if I really was that keen on it. I love that it's probably environmentally friendly. It feels not as well made, compared to the plastic one, but it's probably something I could get used to.
Andrew: Thanks for your time.
Loretta: Thank you.
Price and Value
The average price seems to be $6.00 for the 1 pack Colgate Bamboo Charcoal Toothbrush.
At the time of writing this review, Chemist Warehouse has it for $4.94 in the MayDay sale. At this price, it represents good value.
You can also get this toothbrush in a 2 pack for around $10.00, so that does lower the price to around $5.00 a brush.
Usage Timeline
Initial Usage

Condition: Great

The bristles were soft and cleaned my teeth well

The head of the brush seemed quite large for my mouth

Like the fact the handle was bamboo

3 Days of Use

Condition: Good

Bristles are still cleaning my teeth, I like the feeling of them

The more I use this brush I can say it's not for a small mouth

Have to remember to dry the brush after use

1 Week of Use

Condition: Fair

Bristles are doing their job, happy with the bristle brushing experience

The handle has shown signs of a splinter on the right side of the neck. It's a soft splinter but I can see and feel it when I touch it
Overall
I have mixed feelings about the Colgate Bamboo Charcoal toothbrush.
I think the design could be a little bit better in terms of the finishing touches of the bamboo and the size of the neck and head of the brush.
In my mouth, it felt somewhat cumbersome as I moved it around my teeth and gums.
The feel of the bamboo, even though it's a nice natural feeling generally, a soft splinter developed while I was testing the brush and I'm not sure I really liked that part of it.
On the other hand, it does have some fantastic points. The handle is biodegradable making it overall very sustainable.
Even the packaging is recyclable cardboard and not a piece of plastic to be found anywhere. I was impressed with that!
The bristles are very soft and clean well. I've enjoyed the brushing experience, as far as the bristles are concerned. They offered a gentle and massaging sensation while I brushed and that was good.
With all things considered, the Colgate Bamboo Charcoal Toothbrush is a toothbrush being designed in the right direction for the planet and the consumer. Just needs a little bit more refinement.
Have you tried a bamboo charcoal toothbrush before? What did you think?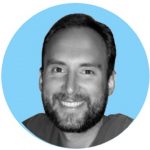 By Andrew Adams
Created at May 07, 2020, Updated at September 16, 2021