Dental Lace Refillable Floss Review
Dental Lace Floss is an eco-friendly product that is made from 100% natural Mulberry Silk and coated in Candelilla Wax. The floss has sustainability written all over it with a touch of style and creativity.
Pros
The floss material is silk making it natural and sustainable
Almost every part of the product and packaging is recyclable
The design of the container and how you use the floss is simple and creative
Cons
The silk fibre is not as strong or durable as man made floss
The cutting tool on initial testing was a little poor but improved with use
More expensive than other floss on the market
Technical Details
Dimensions

Floss container - 5.5cm long, 2cm wide, 10g. Package - 6 × 2.5 × 4 cm

Notable Materials

100% Mulberry Silk, Candelilla Wax, Mint Essential Oils

Manufacturing Country

China

Warranty Information
Before we start, we would like to thank Clear Green Co. for providing us with some samples of the Dental Lace floss for our review.
Clear Green Co. helps eco product suppliers with their distribution needs.
Full Review
Dental Lace floss is a USA product and is made in China using sustainable and traditional silk farms.
It has some truly great advantages that really stand out to the consumer.
Coated in Candelilla wax, this 100% natural Mulberry silk floss has some thoughtful and creative packaging plus a simplicity that really excited me.
From the ground roots, this product along with its packaging is wonderful for our environment. Nearly every part can be recycled. It's probably one of the most sustainable dental floss' out there.
The only area that isn't recyclable is the plastic label that wraps around the glass container.
However, given the longevity of the product design and glass construction, it probably won't need to be recycled for a long time anyway.
In Australia, you will be able to purchase Dental Lace floss in 3 colours, Granite Grey, Berry Blue and Sea Rose Pink.
You are also able to buy refills which I think is brilliant.
let's dive in and start with looking at the packaging of this eco-friendly floss and go from there.
Packaging and What's Inside
So looking at the packaging, it comes in a very neat and clean cardboard box.
It has a half-moon cutout on the front so you can see the glass container the floss comes in.
The swirls on the pack are really lovely to look at and it gives you a warm feeling inside.
The box in that beautiful green colour makes it quite appealing in my eyes.
What I like about the packaging is it's very clear and offers precise information. So you know exactly what you're getting and details of the ingredients used.
The packaging is printed on 100% post-consumer fibre and process chlorine-free (PCF) and manufactured using renewable wind energy.
The other fine point to mention is that the ink used is soy-based.
Straight away, if you're looking for dental floss that is more environmentally friendly and sustainable this could be the dental floss you are looking for.
The floss comes in a sweet little glass jar with beautiful swirls on it as well.
The lid is made out of stainless steel that has a cutting implement on the top.
This second spool of floss comes in a compostable bag, keeping it clean and dry for when you need it.
When I first inspected the refill bag I thought it was plastic but after a little research, I can confirm it's made out of compostable corn starch. Phew!
I rate the packaging and the way it's been presented to me. So thumbs up for that!
Side Note
Did you know that in the USA their empty floss containers alone would fill a landfill, the size of a football field, that's six stories high? Crazy eh?!
So it's great to have something on the market that is much more sustainable and environmentally friendly.
Design and Features
I really love the glass container it comes in. It's simple. It's eye-catching. Those beautiful swirls on the container really stand out.
The lid has a tiny hole just below the cutting tool in which the floss comes through.
The cutting tool is subtle but positioned well. It's not raised very much so you won't cut fingers.
It does an okay job at cutting the floss. More on that in a minute.
The spare spool is wrapped up in a compostable (corn starch) bag making it perfectly simple to store.
The two spools of silk floss give you 60 metres worth of material to use. Really quite sufficient indeed.
I think the design is great, simple in terms of features, but it does the job. It's all you need, really.
How to Use Dental Lace Floss
Dental Lace recommends the following instructions when using their floss:
Use about 18 inches (45cms) of floss which you just wrap around one of your middle fingers and the rest around the opposite middle finger (I prefer to use the index fingers but it's purely up to you).
Hold the floss tightly (but not too tight) between the thumbs and forefingers and gently insert between the teeth, curve the force into a C shape against the side of the tooth, rub the floss gently up and down
Keep it pressed against the tooth. Don't jerk or snap the floss, floss all your teeth.
Vegan Floss
If you are vegan then Dental Lace has thought of you as they have a range of vegan floss products on offer.
They also come in a refillable container pack or a two-pack refill. 60 metres of length of plant-based floss in each.
There are two types of vegan floss on offer by Dental Lace.
The one we are trialling is made from Polylactic acid (plant-based) and coated with candelilla wax and the other, a charcoal bamboo floss option, also coated in candelilla wax.
Now, the charcoal bamboo vegan floss has a small amount of polyester woven into the bamboo material to give it extra strength.
Both vegan options are mint flavoured to add a refreshing feeling whilst flossing.
Looking at the floss, you can tell straight away it's a lot different to that of the normal silk floss by Dental Lace.
It has an almost a yellow, opaque colour to it, and comes in a very tight spool.
The floss comes out of the top of the spool creating an easy dispensing way out for the floss when using it.
Vegan Floss Test
As I wrapped it around my index fingers and put a little bit of pressure on it, I could feel it actually stretch much more than any other floss that I've tried to date.
But saying that, it wrapped around my fingers quite easily and was fairly secure while I flossed.
It has quite a waxy coating on it, more than the silk floss version I've tested.
Ingredients are simple and clear plus the vegan floss has been manufactured using renewable energy. So that's pretty amazing.
I felt like the Dental Lace's silk floss was more durable. It felt like it lasts longer than the vegan alternative.
I was experiencing some fraying quite early on from the 30cm piece of floss that I had pulled out, and I had to pull out another couple of floss lengths during my dental hygiene routine.
So I felt like it's not overly durable when I used it, but if you are vegan this product will be in line with your beliefs. Definitely worth trying out for yourself.
One thing to note: The dental Lace container that comes with the silk floss product is a little narrower so you have to push the vegan floss quite forcibly into the container.
Testing Dental Lace Silk Floss
I've been using this floss for the last 7 days. I've found that the floss is quite strong when you hold it, it doesn't break in your hands nor does it stretch when you pull it.
However, if you do apply reasonable pressure when flossing, so moving the floss back and forward on an edge of one of your teeth, it will break fairly easy.
Now I've tested the same action with a standard brand type of floss and silk floss, in general, seems to break more regularly.
So my recommendation here is to be gentle when flossing using silk products. It is a natural fibre so you need to treat it kindly.
The way I see it, silk is way more environmentally friendlier than man-made types of floss. So it's definitely a compromise and something each consumer must decide on.
I got around this breaking issue by gentle using the floss and changing the floss lengths and contact points while flossing. This somewhat helped the durability of the floss over the review period.
The fresh mint flavour is reasonably noticeable and helps reduce any smell while flossing.
I love the fact that the floss is in a little glass refillable container. The container feels very strong and shouldn't break if you accidentally dropped it on tiles etc. Fingers crossed!
I like that it's really simplistic in how you pull out the floss. I absolutely loved it. It comes with a second refill. So it's a perfect setup in my books.
Pros and Cons
The first thing on my mind is it is natural, biodegradable and recyclable as a whole.
The floss is relatively strong for natural fibre. However, it's not as strong and durable as say a man-made floss material.
The design of the container and lid works well. I like the fact that it's simple and easy to store.
The cutting implement on the lid is probably not as good as some others on the market, I found it took a few goes to get the floss in the right spot to enable the tool to do the job. However, as I used it more I became more efficient at it.
Price and Value
In terms of price, you can pick up Dental Lace Refillable Floss for between $11.00 – 13.00 per pack.
The cost per metre of Dental Lace's natural silk floss at $12.95 would be 21.5 cents.
If you compare that to Oral-B Essential Floss at $2.00 for 50 metres you would spend only 4 cents per metre.
If you are a person only looking at the money side of things, the figures don't lie. There is definitely cheaper floss to be found.
However, if you are a person that doesn't put a price on mother earth then Dental Lace floss represents good value.
Usage Timeline
Initial Usage

Condition: Excellent

I like the design of the container and how the floss comes out

Thought the silk floss cleaned in between my teeth well

It did break after only a few motions back and forth

7 Days of Use

Condition: Good

The floss cleans in between my teeth well

The floss has broken prematurely while I used it during the week

Still absolutely love the glass container and the way the floss is stored inside
Overall
The Dental Lace refillable silk floss is one of the most sustainable and eco-friendly dental products out there.
All aspects of this floss represent compassion for our environment, a truly wonderful thing to realise.
In terms of durability, it did rate lower than other man-made floss products out there. The natural fibre just isn't as strong.
However, there is always a compromise and unfortunately, you can't have it all. The natural fibre silk is still a great alternative if you are looking for a more sustainable dental floss.
I do think Dental Lace has designed this product and the packaging very well. It is up there with the best silk floss you can buy.
Have you tried silk floss before? What are your thoughts?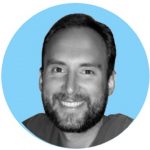 By Andrew Adams
Created at May 19, 2020, Updated at March 04, 2022