Colgate's Interdental Brush Review
Colgate's Interdental Brush Review
Colgate's Interdental Brush range has some great, user-friendly features with the company stating it can improve one's dental health if used correctly.
With 3 sizes available, this interdental brush offers a reasonable choice for the would-be user as well as coming in a handy pack of 8.
Pros
It has a nice size handle, which is non-slip
The cover that goes over it fits nicely and securely
Feels good as you clean between your teeth
Cons
That it's not biodegradable
Extending the size of the handle with the lid cover isn't really secure
Technical Details
Dimensions

7.5cm with cover on, 6.2cm without cover

Notable Materials

Plastic handle and cover, possible nylon bristles

Manufacturing Country

Malaysia

Warranty Information

Australian consumer warranty
Full Review
Colgate's range of Interdental brushes are used for getting between your teeth and cleaning mushy plaque and debris out of those tighter areas that cause plaque buildup and have the potential to lead to dental diseases that cause a lot of problems.
Colgate makes the point that if used correctly, these interdental brushes will "help promote gum health and prevent plaque build-up in the interdental space".
Sizes
Now this range of interdental brushes comes in three sizes. A 0 which is the pink colour and this is for very tiny gaps.
The next size up is 1, and that's an orange colour, and that is for small gaps between your teeth. Then there's the blue colour which is size 3 and that's for medium tooth gaps.
There is a reasonable amount of different sizes available, which is a good thing, but it doesn't have the number of different sizes like Piksters do. So that's something to note.
Design and Features
Okay, if you're looking at the cap or the cover that goes over the brush, you've got four little holes that are at the top and tip of the cover, and that's obviously there to drain any moisture or water out of that area so the actual brush and bristles stay nice and dry.
The cover is decent, it's wide, it fits nicely over the brush, and you can actually clearly see what state the actual bristles and brush head is, which is a good thing, so you know when to change it.
As covers go, it fits nicely and securely over the brush handle. You don't need to put too much pressure to secure it on which is refreshing. I never had to really force it on to the handle.
Looking at the handle, it's a nice wide size handle. The front and back have a non-slip grip, which is for easy handling.
The bristles are spiralled and they're soft, but they're structured. They feel like they're secure and offer a nice cleaning action.
The wire itself is coated so it's not exposed wire, which is a nice thing. It offers a little bit of protection against the bare wire, so it's gentle on the gums.
Materials
Colgate Interdental brushes are made of plastic and use a metal wire,  which has been coated in a form of plastic as well. The bristles are nylon-based and soft.
It's very aesthetically pleasing to the eye. I like that there are three different colours. Easy to work out what size that you will like.
Packaging
All three sizes come in an eight-pack with is a decent sized package. It's very clear and you'll know what you're picking up in the shop or online.
It's got some information on the back part of the pack showing the three different points that stand out for the product as well as the sizes that are available.
How to Use the Colgate Interdental Brush
Now it has three points regarding how to use and clean them. Let's run through these:
Use the Colgate Interdental brush on its own or with the cap as an extended handle
So that's pretty cool, just like the Piksters range, you can actually put the cap on the back and use it as an extension). I'm more comfortable having hold of the actual handle itself just in case that cap flips off, and that interdental brush pops into your mouth. You don't want that. So yeah, I would probably just keep it simple and keep it single.
2. Gripping the handle firmly, clean the interdental spaces with three or four gentle forward and backward movements.
3. Rinse brush after use and protect with cap.
The directions are pretty standard and simple. I like the instructions that they recommend.
They say replace weekly or as required, which is good. It's probably a little bit longer than Piksters range, so that'll be good to test and see how that goes.
First Impressions when Testing
I really like these interdental brushes. I think they stand out and look vibrant. You can see that it's been designed to do the job, and it does it well!
The bristles were soft. They're not medium or hard, they're actually soft, and they feel nice as they go between your teeth.
What they are saying on the packaging and the advertising material, it's correct. There's no misleading information there. I think it's very well made and it feels good.
Pros
> Nice size handle, which has a non-slip grip
The handle feels great as you hold it. Colgate has done a good job in creating a non-slip surface area that really works, front and back!
> The cover fits nicely and securely
You don't have to worry about any contaminants getting onto this bristles or brush. It can be connected to the handle without a great deal of pressure.
> The cover has little draining points
I especially like the 4 little drain points located at the tip of the cover. If there is any moisture or water that comes off the brush after you have finished using it, it should escape through these holes.
> Feels good as you clean between your teeth
The bristles are soft and the wire is strong and sturdy. It has reasonable flexibility when you need it.
Cons
> That it's not biodegradable
In general, we are heavily focused on protecting the earth and becoming more sustainable and environmentally friendlier.
Unfortunately, this range of interdental brushes is not biodegradable. If you are more earth-conscious then there are alternatives available like the Piksters Bamboo range of interdental brushes.
> Extending the size with the lid cover, not really secure
If you do put the cap on the back of the handle to extend its length, I found it can come loose as you're brushing. The action you use when brushing with an interdental brush causes you to gentle push and pull the handle. It feels like the cover wriggles free, way too easily.
So I'd recommend not extending it but just leaving it as you find it in the pack.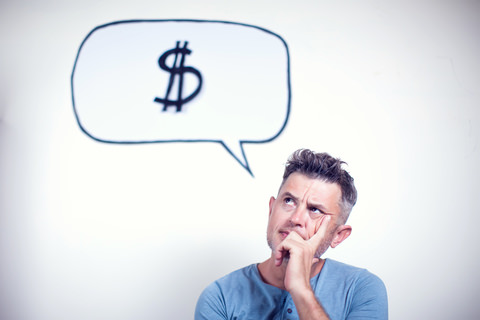 Price and Value
At the time of writing this post, the price seems to be ranging from $5.99 – $7.00 for a pack of 8 interdental brushes. Breaking that figure down at the lower end, that's 75 cents per brush!
This puts the Colgate brand of interdental brushes in comparison with the Piksters range. However, Piksters can come in a value pack of 40 so that drives the price down further.
Still, I see value in the product and the price that is currently on offer.
Usage Timeline
Initial Usage

Condition: Excellent

Enjoy brushing the interdental areas of my mouth

The bristles are soft and wire is firm enough to push through

Testing size 1 which seems to work for reasonable tight areas

3 days of Use

Condition: Great

The wire is firm and still intact

The nonslip grip on the handle is great, provides plenty of support when brushing
Overall
The new Colgate Interdental Brush is a good, solid product for your interdental needs. It cleans the in-between areas of your teeth well and is good value for money.
I liked the design of the handle and the non-slip grip, makes handling it a dream.
A product that has more pros than cons is a huge positive tick in my book. If you're interested, go get yourself pack and test it out, I'm sure you won't be disappointed.
Have you tried them? What did you like or dislike about them? Let us know in the comments below!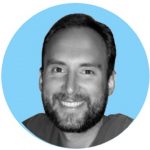 By Andrew Adams
Created at May 01, 2020, Updated at September 16, 2021