Piksters Interdental Brushes Review
Piksters Interdental Brushes Review
An Australian favourite among dental hygiene enthusiasts, Piksters interdental brushes are well made and do the job they are intended for. Piksters have 11 sizes in their regular range so there's one that will fit in-between your teeth with ease.
Pros
Bristles are soft and clean in between teeth very well
Selection of size is simple and easy. Plently of choice and sizes available
It's a reuseable interdental brush making it good value for money
Cons
The wire can bend out of shape if you don't have the correct size
Must use the right size brush to get inbetween your teeth
You might need to change them regularly as the wire can get distorted
Technical Details
Dimensions

6.5cm long (7.5cm with cover) 0.5cm wide

Notable Materials

Plastic handle, plastic coated wire and nylon 612 bristles

Manufacturing Country

China

Warranty Information
Full Review
Most people refer to interdental brushes as Piksters, they've kind of become an Australian term for an interdental brush. But they are just one of many companies that focuses on interdental brushes as well as few other things that I've happened to find out.
There are plenty of different types of products in the company's range but today I'm reviewing a sample pack of four different sizes of Interdental Brushes by Piksters.
Usually people have a preference to either a Interdental Brush or Floss. Both are preventive measures to reduce plaque buildup between your teeth where a toothbrush finds it hard to gain access.
Let's check these interdental brushes out and see if their reputation stands up to the test.
Product Details
This particular sample pack has sizes 00, 0, 1 and 3. It's a great option if you're not sure what size to get when starting out with interdental brushes.
For reference purposes, the 00 is extra extra small, the 0 is extra small, 1 is small and 3 is a medium.
A good thing to realise with piksters is there is a size range from 00 all the way to 9.  So the further you go up the numbered range, the wider and thicker the bristles will become.
There are 11 colours to choose from; Pink, Grey, Purple, White, Yellow, Red, Blue, Green, Black, Orange and Brown.
What's on the Packaging
I've used Piksters in the past and found them great. But I've never really looked closely or taken in the information on the packaging.
The front of the packaging has quite a lot of information. I love the saying "For cleaning between teeth where a toothbrush cannot reach." I have to say this is true. There's not many toothbrushes that offer the ability to clean in-between your teeth.
There's also colour coding which makes it a breeze to choose your size.  Try a couple of the colours in the range that you think might work and when you do find the right interdental brush that suits the size that you need, you can just look for that colour which is clearly marked on the packaging. Simple!
The brands' catch phrase is, "Like floss, only easier." So yeah, it's pretty straight forward and you can see why they have chosen this phrase to represent the brand.
What's crucial is the importance of getting in-between your teeth. Food debris and plaque starts forming in these areas. If you don't that's when you start having problems with things like  bad breath, gingivitis, and then, finally gum disease if you're not careful.
"Piksters are reusable and cost effective compared to single use disposables". It doesn't say how long you can reuse them for on the packaging. I did a little digging and can confirm that Piksters.com states "usually for several days or more but it depends on how hard you work them."
Features and Design
Looking at a Pikster, the brush is two and a bit inches long or say seven centimetres. It has a plastic handle and plastic tubing over the wire and bristles, keeping it clean once you've washed and dried it.
The twisted wire that is connected to the plastic handle has these fine bristles which almost looks like a miniature bottle brush that you may use in the kitchen.
Now these bristles are soft but they have structure so they will be able to clean between the teeth quite easily.
One thing that I've noticed on previous occasions when using these brushes is something to do with the wire.
Make sure you pick the right size for the gap between your teeth. You will find that that wire will bend and will become less structural to take the movement between your teeth.
There might be some trial and error at the beginning when deciding on the size, so you may go through a few when starting out.
Handle Design
The handle is quite long. It's around 80% of the actual size of the brush with the words piksters.com written on the side of the handle. It's got some grooves, cutouts that make you feel like you're in control of the brush when using it.
Holding it feels good. You can see by looking at the bristles on the actual brush, it's there to clean and it looks like it'll do the job.
Having that protective plastic cover that goes over the top has been well thought of. It fits very snuggly so it shouldn't come off.
The handle itself is made from a plastic of sorts. If you are looking for biodegradable or sustainable options, Piksters do have a range of bamboo interdental brushes on offer as well.
Because of the interdental brush size, it might be worthwhile investing in a little bag or a holder to put them in. It can be quite easy to misplace them.
How to Use a Piksters Interdental Brush
They are fairly easy to use. You just got to make sure you get the right size and place it between your teeth properly. Piksters have confirmed this as one of the two important points when using one of their interdental brushes so you avoid bending the wire.
Here are some tips on using their interdental brush from Piksters.com:
Do not bend the handle back and forth against the brush head when the brush is inserted
Insert the brush slowly with a gentle twisting or wriggling action – this will ease the brush in so that the wire does not buckle.
Do not straighten the brush after it has been bent more than a few times as this will stress the wire and increase chance of breakage.
If you somehow damage the wire and it breaks there are a few things you can do to remove it safely. The 3 below points can be found on the Piksters website.
Push out the broken brush using another brush
Tweezers can be used to pick it out
Toothpicks can also be used to push it through and safely removed.
Should you find it difficult to remove a broken Piksters brush please see your dentist.
Piksters can be combined with floss to have a solid dental hygiene routine. I find using floss first then interdental brushes really gets whatever is in and around your teeth out and cleans it well. A good toothbrush finishes off the job.
Durability and Testing
The twisting bristles of the interdental brush really help with removing debris and mushy plaque between your teeth.
A Piksters brush cleans well when you get the action right. A combination of  twisting and then pushing in and out gently between your teeth is the winning combo here.
The handle is great and well designed. I can hold it with three fingers and you feel like you've got complete control. I feel it's good quailty and very well made.
There maybe some restrictions depending on how big and wide your mouth is. But you should be able to get into most areas within your mouth.
Cleaning your front teeth is fairly easy. As you work your way up around to your back teeth can can take some time to apply the brush. The more you use an interdental brush the easier it will be in getting access.
Once finished, I clean the brush usually with some warm water and give it a nice clean with my fingers. Doing this removes most particles or debris from the brush.
I've noticed you can use 1 brush for roughly 3 days of use (morning and night) before it starts to lose it's integrity. I've made sure I have the right size and I know this because it goes in easily and smoothly.
Price and Value
The recommended Retail Price for a pack of 10 regular piksters range from $5.95 to $8.20 at the time of writing this review.
Some websites offer free shipping when you spend a certain amount and some offer free shipping regardless of what you spend. This needs to be taken into account when shopping online. A small purchase from the wrong shop can cost you a lot more.
Tip – Shop around, online and in store.
If you are looking to buy Piksters in a retail store like Chemist Warehouse or Woolworths/coles etc. the going price is around $7.00 per pack.
Piksters.com also sell them online but seem to hold to the RRP. They offer free shipping with orders over $29.00.
Usage Timeline
Initial Usage

Condition: Excellent

A truly great way to clean in-between your teeth
The product has been designed very well
Easy to use but you must pick the right size brush

3 days of Use

Condition: Good

Does a good job at cleaning in between my teeth
The wire does bend a little with normal use
3 days of use – showing signs that a new one is needed

2 Weeks of Use (6 brushes in total)

Condition: Great

Impressed how it cleans in-between my teeth
Easy to hold and use
Pink and grey brushes seem to be a good starting point

1 Mouth of Use

Condition: Great

I seem to go through 3-4 brushes a week

The size that I like is a 0 as I have small gaps between my teeth

They do a great job a cleaning out debris
Overall
If you are Australian you've probably heard about Piksters Interdental Brushes before. They are consistently recommended by dentists across Australia and abroad.
An interdental brush is something which, if use correctly and consistently, will help remove plaque and debris from between your teeth. I can safely say this is the case.
Piksters is a brand that has been around since 1992 and is wildly renown as the interdental brush of choice amongst Australians. I'd recommend trying some for yourself, you just need to 'pik' your size.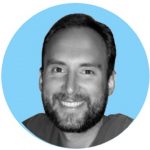 By Andrew Adams
Created at April 07, 2020, Updated at September 16, 2021