Dentists in Bathurst – Top 5 Rated Dentists Reviewed!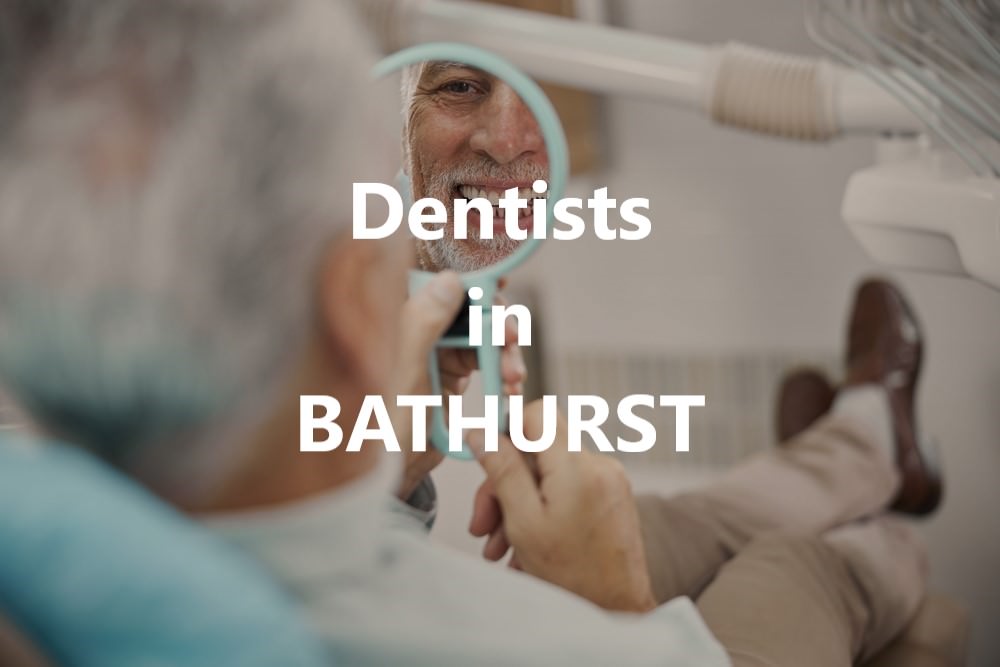 You've come to an ideal place if you reside in Bathurst and need a new Dentist.
Bathurst has over 14 Dentists, so it can be hard to find the one you feel best suits your needs.
My role?
To make your search easier!
Today, I intend on giving you some general but vital information.
Essentially, I'll provide you with the groundwork, so you can make an informed decision.
Note: We're not associated in any way with the Dentists discussed today. All prices were obtained by our secret shopper. As far as we're aware, all data was accurate upon writing this post.
Overview: Dentists in Bathurst
Number of Dentists in Bathurst:
+14
Dentist over 4 Google Stars:
+11
Total Google Reviews:
+211
TOP 5 Google Rated Dentists in Bathurst
The TOP 5 Google rated Dentists in Bathurst are below.
These are based on their ratings and the number of people who attended the practice and then reviewed their dental clinic on google.
Ratings can be a great way to measure what the average census is.
However, personal choice and inclination is an interesting thing, and at times tricky to analyse.
Use this post to reduce the time and general search volume when deciding on a Dentist in Bathurst.
1. Bathurst Dental Care
Bathurst Dental Care has 4.8 stars and 53 Google reviews, many of which thanked them for 'fixing' their smiles.
When navigating their website, you'll be greeted with a video singing you a cute song, setting the theme for their clinic – affordable, and friendly.
I gave them a call, intending to ask about a few common dental treatments.
Reaching out was easy, though delayed, first by a telephone answering service, then by the receptionist transferring me through to the front desk.
Unfortunately, when connected with the front desk, I was unable to get a clear, concise answer on their costs.
I was told to call my health fund and get my out-of-pocket expenses from them instead, as they themselves "don't makeup prices".
This confused me – it's the first time a Dentist has never given me at least average costs.
So, I continued asking questions.
I asked about teeth whitening, which can be done professionally at your Dentist, and they did give me one choice – a take-home kit:
$500, for impressions and 3 syringes of solutions. When syringes are finished, you must continue purchasing them.
For a take-home kit, this is slightly expensive.
Unfortunately, I cannot give you any more information on their prices.
2. Bathurst Centre for Dental Excellence
Second is Bathurst Centre for Dental Excellence, with 4.8 stars and 34 Google reviews.
Many reviews state this is the only place parents take their children.
I called, asking about some everyday treatments, and their costs.
While friendly, the first receptionist didn't know their Item Codes.
She took my name and number, advising me they'd call back in 15 minutes.
They didn't, so after 20 minutes I called again, this time gaining the below prices.
Professional clean is a $295 package deal, including Item Codes 011, 114, and 121. 022 is another $55.
Fillings (Item Codes 531 and 577) is estimated – they generally start from $300, then increase.
Exact prices cannot be given until the size is seen.
Their method for teeth whitening – roughly $680 gets you impressions, trays made, and a weeks' worth of take-home gel.
Opposite Bathurst City Centre, up from Stockland Shopping Centre, you can park at Stockland, or along Howick Street.
Having been in Bathurst since 1993, I believe you would get great service here.
3. George Street Dental Surgery
With 5 stars and 30 Google reviews, George Steet Dental Surgery comes in third.
Reviews suggest they're reasonably priced, so I called to discover.
Professional clean Item Codes prices are:
011 = No charge (this is covered under 022, an x-ray).
 114 = $160.
121 = $60.
022 = $70.
Dental filling Item Code prices are:
531 = $230.
577 = No charge (covered under the above).
Regarding teeth whitening, they gave me two options:
$500 – $600 for in-chair, or
$500 for take-home mouthguards.
Their prices were the least costly, and payment plans are available if needed.
Their website suggests they take a proactive approach, preventing problems before they arise.
My understanding – you'll get a great treatment plan here.
4. Mark Cordato – Orthodontist
With 5 stars and 16 Google reviews, Mark Cordato sits at fourth.
This clinic offers a more focused and precise treatment called, orthodontics.
Reviews suggest his braces have improved their smile, working wonders on their children.
So, when calling them, I chatted about different treatments in their area of expertise – braces.
When first calling, it went straight to message bank, so I left a message asking them to return my call, to no avail.
I followed up with a phone call the following day, this time getting through.
I was advised they were unable to give me a price for braces over the phone, as they have a big ballpark figure – the price depending on many different things.
Instead, a consult is necessary, which is $180, so they can give you an exact quote. As always, you can use our Dental cost calculator to compare prices.
Payment plans can be arranged, such as interest-free payment options and upfront payment discounts.
She also informed me, in a friendly, unpressured manner, they're nearly booked out for consults until October, so they're very busy.
Servicing the region for nearly 30 years, they're the only full-time orthodontic surgery in the Central West.
With plans tailored to suit you and your opinion, they're a great choice for orthodontics.
5. The Dental Practice
Coming in fifth, The Dental Practice has 4.2 stars and 5 Google reviews.
Reviews suggest their professional, friendly Dentists explain their process to you.
Having been in Bathurst since 1982, many of their staff have over 30 years of experience.
When calling, I was impressed by the knowledgeable receptionist, she knew many of the Item Codes without looking.
These are below.
Professional Clean:
011 = $89.
114 = $198.
121 = $60.
022 = $49.
Dental filling:
531 = Depends on the tooth's surface but generally starts from $135 – $240. However, must be seen before verified.
577 = $20.
Teeth whitening at The Dental Practice in Bathurst provides two options you can choose from.
In-chair zoom whitening = $695 for a consult, impressions, and take-home moulds.
They also recommend a scale and clean prior to the whitening treatment.
Take-home costs $600 for a night-time treatment.
Prices were some of the most expensive, and above average compared to the ADA Survey.
But well-educated, and close to Bathurst City Centre, with both parking and public transport near by, they're still a great choice.
Conclusion
I hope I have reduced the time it will take you to find a Dentist in your local area of Bathurst.
Respectfully, these Dentists have earned their place in the TOP 5.
Evidence includes Google ratings and reviews, website checks, and phone calls, with questions about common treatments.
However, there are still many other great Dentists in Bathurst, so the choice is yours!
My suggestion, when changing Dentists, is to get your recommended treatment plan with Item Codes from your current Dentist.
Armed with more knowledge, you'll be in a stronger position, able to make a fully informed choice.
Good luck finding your Dentist and I hope this post has helped you.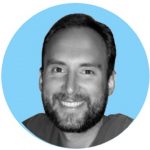 By Andrew Adams
Created at July 29, 2021, Updated at August 20, 2021