Aldi Dentitex Soft Interdental Toothbrush Review
Aldi Dentitex Soft Interdental Toothbrush Review
Aldi Dentitex Soft Interdental Toothbrush provides us with some notable features and affordability that is pretty hard to beat.
With its ergonomic styling, the Aldi toothbrush may be a good choice for people looking for a solid, yet cheap toothbrush.
Pros
Ergonomic designed handle with plenty of grip while you brush
The price is very attractive
Bristles have multi-layed bristles providing a zigzag formation
Cons
Bristles are more firmer than soft which is disappointing
The tongue and cheek cleaner on the back is annoying and doesn't do a whole lot
This toothbrush is not biodegradable
Technical Details
Dimensions

19cm long, 1.5cm wide - Brush head is 3.4cm long and 1cm wide

Notable Materials

Plastic materials used

Manufacturing Country

Germany

Warranty Information

Australian Consumer Warranty
Full Review
I'm reviewing Dentitex Soft interdental Flexi-head toothbrush which is found at ALDI supermarkets across Australia.
Its a value for money toothbrush with simplicity written all over it.
Like a lot of Australian's, I've come to love Aldi for its affordability and centre aisle displays.
I noticed these toothbrushes while shopping recently at my local Aldi and thought I'd review them.
Now, this toothbrush comes in a two-pack and it's got three features that stood out to me when checking out the dental section in the supermarket.
It's got the cheek and tongue cleaner
A flexible head so there's quite a lot of movement between the actual handle and the toothbrush head
It's got multilayered bristles in five sections on the brush head
The Packaging
It's pretty standard. It's got plastic moulded covers for the two toothbrushes and there's some general information about the three features of the brush.
You know it's a soft toothbrush because it's got a nice bold text at the top underneath Dentitex.
Information on the back is simple yet informative and just runs through what you can expect of the toothbrush.
This is an all-purpose toothbrush with a tongue and cheek cleaner on the back of the brush head. I wonder how that's going to go?
Design and Features
If you look closely at the toothbrush, you'll notice it's quite ergonomic in this design.
There are some ups and downs along with the handle, almost looks like an ergonomic chair.
There are coloured areas with some cutout and grip areas visible, and when you hold the toothbrush, it's actually not too bad. There's a space for your thumb while brushing and it works reasonably well.
As we go up towards the neck and the brush head, the neck is very flexible as they state and it does offer that flexibility while you're brushing. So that's a positive.
Aldi's toothbrush is lightweight so it doesn't feel like it's cumbersome when it's in your mouth.
Moving onto the bristles, they are soft, however, not as soft as some other brands of toothbrushes on the market when looking for soft toothbrushes. So that's something you have to consider.
I would put it at the firmer end of the soft range of toothbrushes that I've tested.
It's true, the bristles have layers of bristles and have an almost zigzag appearance as you view it from the side.
So it offers the potential to get in and clean your teeth reasonably well.
Different colours of bristles from blue, white, and yellow. And if you flip over the toothbrush to the back, you will notice on the back of the head there is a tongue and cheek cleaner.
Now this feature has little raised areas and this is able to clean your tongue, or so they say.
Testing the Toothbrush
I have tested the Aldi Dentitex Soft Toothbrush for over a week and feel that it does a reasonable job at cleaning your teeth.
It's not amazing by any means, but it is a pretty standard toothbrush. It's dependable, I'll give it that.
The bristles, as I said, they are reasonably soft, but they are not the softest in the market. They're probably on the firmer side of the range when looking at the toothbrushes with soft bristles.
Having different levels of bristle length seem to offer and help clean your teeth, but it's not something that's overly noticeable while you're brushing.
The one thing that I thought was a bit disappointing and probably could be removed completely is the tongue and cheek cleaner.
Now, when you brush it's the cheek part that is the most noticeable and is really quite annoying, to be honest.
When I was brushing, it scrapes the internal parts of your cheek and it is frustrating.
But it's just a design flaw, I would say. You're probably better off brushing your tongue with the bristles of the brush.
Obviously, it depends on how you brush. I brush sometimes with my mouth closed.
There are other times when I like to open my mouth so I get the full access, and I still found that tongue and cheek cleaner get in the way and cause a really funny sensation while I brushed.
I've tried it, and I can say that the actual bristles do work better than the tongue and cheek cleaner on the back of the brush.
Price and Value
At $2.99 for a two-pack, it's pretty good value when we're just talking purely about money.
Sure it doesn't have the bells and whistles as some toothbrush brands have but if you are looking for a cheap toothbrush, I definitely recommend this and think it represents good value.
Usage Timeline
Initial Usage

Condition: Great

Simple in design and works

The bristles are firmer than soft - it's definitely noticeable

I didn't like the feeling of the tongue and cheek cleaner - really annoying sensation while brushing

1 Week of Use

Condition: Good

It cleans reasonably well, nothing amazing about it

Still don't like the tongue and cheek cleaner - would be better without it on the toothbrush head
Overall
Aldi's Dentitex Soft Interdental Flexi-head Toothbrush is not a bad toothbrush. It's something that's going to do the job but it doesn't really excel.
That tongue cleaner is an issue in my mind but for the price, I'm willing to overlook that noticeable disadvantage.
On the whole, it represents good value for money, but I think there are better toothbrushes out there on the market.
As Aldi says… Good. Different.
What do you think of Aldi's range of dental related products?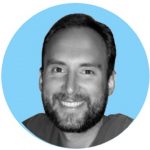 By Andrew Adams
Created at May 12, 2020, Updated at September 16, 2021