Water Flossers – Where to Buy and What to Lookout For!
Water Flossers – Where to Buy and What to Lookout For!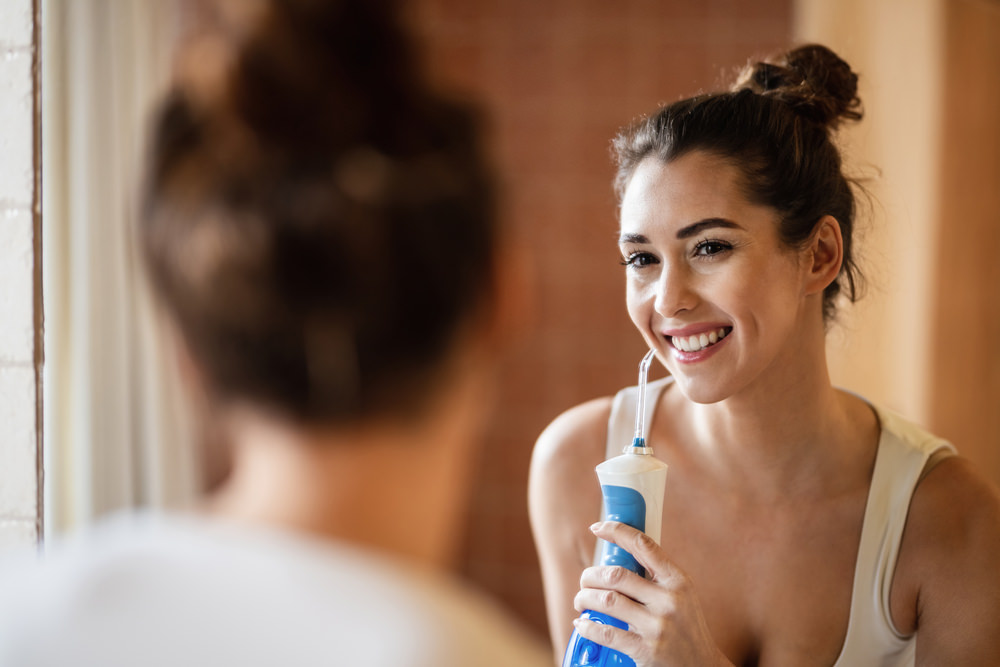 If you are not a fan of flossing, have you thought about using a water flosser?
A water flosser is a dental gadget that you can fill with water or mouthwash to clean the spaces between your teeth.
They are convenient, quick and easy to use, and effective and removing the debris from between your teeth.
So, today I will cover where you can buy water flossers – both in physical retail stores and online.
I will talk about the brands that have the best warranties, and the products that have the best reviews.
Lastly, I will talk about the best adapters and accessories for your water flosser.
Let's get started straight away, as one of these could be just the replacement for floss that you have been looking for.
Disclaimer: Dental Aware is supported by its readers. If you click on one of the links below and buy something, Dental Aware may make a little bit of money at no additional cost to you. We only promote products that our team truly feels will be valuable to you.
Water Flossers and Picks at Physical Retail Shops
Water flossers are known by several names – water flossers, mouth water irrigators, oral irrigators, electric flossers, water jet flossers, water flosser piks, or water picks.
From here on I will simply refer to them as water flossers.
But they can be purchased at several stores, Australia wide and maybe advertised by any one of these names.
Here is a list of those stores for you now, with links to just some of the brands that they sell, so you can have a look at them before you open your wallet to buy one if you wish.
Water flossers can be purchased the physical retail stores that are known by the name of:
Water Flossers and Picks Online
Don't want to, or can't, leave the house?
No need to worry, you can purchase your water flosser online, from several trusted websites that deliver Australia wide.
Water flossers can be purchased from the sites I have listed below:
Have fun exploring these stores, as many of them have a wide range of flossers.
Products (or Brands) With the Best Warranties
You may have noticed by now that water flossers/picks are a bit more costly than your common floss.
Well, that is because these are designed to last, unlike your typical floss, which is single-use only.
A water flosser can be used for, on average, 1 minute a day, with just the tips that need to be replaced every 3-6 months.
So, to ensure you are safe and content with your purchase, below is our choice of the brands that will offer you the best warranties for your water flosser.
Aquaflow offers:
2-7 days delivery.
Free shipping.
A 30-Day Money-Back Guarantee.
So, if you just want to try water flossing to see if you like it or not, this is a great choice.
If you don't like it, you can return your water flosser within 60 days, and receive a full refund.
Waterpik offers a 1- or 2-year warranty, dependent on the model you buy.
You will find this information in their instruction manual.
Keep in mind that you will need to keep your dated sales receipt for your warranty to be validated.
The Philips Sonicare AirFloss Ultra is a reliable brand name and has a 2-year warranty.
So Waterpik and Philips offer you the longest warranty of all products.
Either of these could be a great investment if you are looking to try water flossing for a long period of time.
Products with the Best Reviews of Water Picks
There are a lot of water flossers/picks, and a lot of reviews written.
So, what products have the best reviews?
Below is a list of those that have gained the most 'stars' in Google.
Waterpik's Aquarius Professional Water Flosser Designer Series is ranked first, with 4.5 stars from 2381 reviews.
1853 of these have awarded an entire 5 stars.
A great review, who says they wish they had the opportunity to go get this sooner, also mentions that
"from a month of daily use, I can attest to much cleaner teeth. The water flushes out residue quite effectively, and I find there's not as much plaque buildup since it washes most of it away. If anything, it encourages me to thoroughly clean, as opposed to not flossing".
Another review, titled "Smile…
The best purchase you can make", says you may "splash everything in your bathroom the first time using… but laugh it off… it takes a little practice to master it."
They then go on to mention…
"The customer service and warranty, probably the best in the business. Don't think twice about purchasing this, it will be the best investment in your oral healthcare".
Next is Waterpik's Water Flosser Electric Dental Countertop Professional Oral Irrigator, with 4.7 stars from 1906 reviews, 1494 of which are all 5 stars.
A great review is from someone who says…
"I have been in the dental industry for over 5 years now so believe me when I saw I am a freak for good dental hygiene products. I use this every night after flossing and before I brush my teeth.
It doesn't matter how well I floss, there always seems to be more than the Waterpik gets out. This product helps get that "squeaky clean" feeling that makes you feel like you just got your teeth cleaned."
The brand Waterpik is still in third, this time with their Sonic-Fusion 2.0 Professional Flossing Toothbrush, Electric Toothbrush and Water Flosser Combo.
This has 4.7 stars from 176 reviews.
Something different noted about this flosser from a review was that…
"Having the sonic toothbrush incorporated with the flosser is a great way to brush and floss every day, and is wonderful if you are short of time. I sometimes feel rushed or just plain lazy and don't floss as often as I should, so the Sonic-Fusion has been really great in that regard.".
Waterpik is also in fourth, this time with their WP-660UK Ultra Professional Water Flosser.
This has 4.7 stars from 1274 reviews, and 966 of them have given it 5 stars.
A great review, titled "This one knocks it out of the park", says that…
"This is a major improvement over the old Ultra water flosser which would need to be replaced every few years… using these Waterpiks for decades has by far been the most important thing I have found for the health of my gums. It has literally saved my life.".
It is important to point out though, that, as the name suggests, this is made for a UK socket.
In fifth place, with 4.9 stars from 56 reviews, is Waterpik's ION Professional Cordless Water Flosser Teeth Cleaner Rechargeable and Portable.
It has been called great, amazing, very portable, and an absolute must-have.
Plenty of reviews that have said that they once had trouble flossing now have no issues with the Waterpik.
With Waterpik in the top 5 out of 5, I think we can say it is the customers' favourite.
But what is the Dentists' favourite?
This article suggests that 9 dental experts recommend the Waterpik Sonic-Fusion was the pick.
This was due to its' combination of brushing and flossing, built-in timer, and it also has adjustable water controls which makes it ideal for sensitive teeth.
What Are the Common Adapters and Accessories for Water Flossers?
When you purchase a water flosser, you will generally receive:
1 brush head.
1 brush headcover.
Common accessories or adapters that you may also receive or purchase are:
A compact brush head.
A travel case.
Multi-functional nozzles for different needs.
Jet tips (standard, or for orthodontics, dental work, implants, bridges, dentures, or periodontal pocket).
A jet tip box.
Manual tongue cleaner for fresher breath.
A power adapter with a USB cable for charging.
These make travelling with the water flosser possible and also sharing it amongst the entire family.
Yes, that's right.
Most water flossers have removable tips so that all family members can use one device.
For an idea on what type of 'tip' you might need, Waterpik's site has a Tip Selector.
Conclusion
I hope by reading this, you have gained some idea about water flossers/picks if you might want to purchase one, and possibly even where from.
But if you haven't quite found the answer, or you want a little more information, you can read "Your Guide to Interdental Brushes".
We have discussed some of the pros and cons of water flossers versus other methods when we used a Waterpik ourselves in this blog.
Do you prefer flossing or do you think using a water flosser is the way to go? Let us know in the comments below!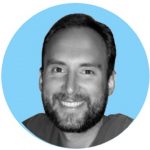 By Andrew Adams
Created at October 29, 2021, Updated at October 29, 2021