How to Reduce Dental Costs – Step 3 Will Surprise You!
How to Reduce Dental Costs – Step 3 Will Surprise You!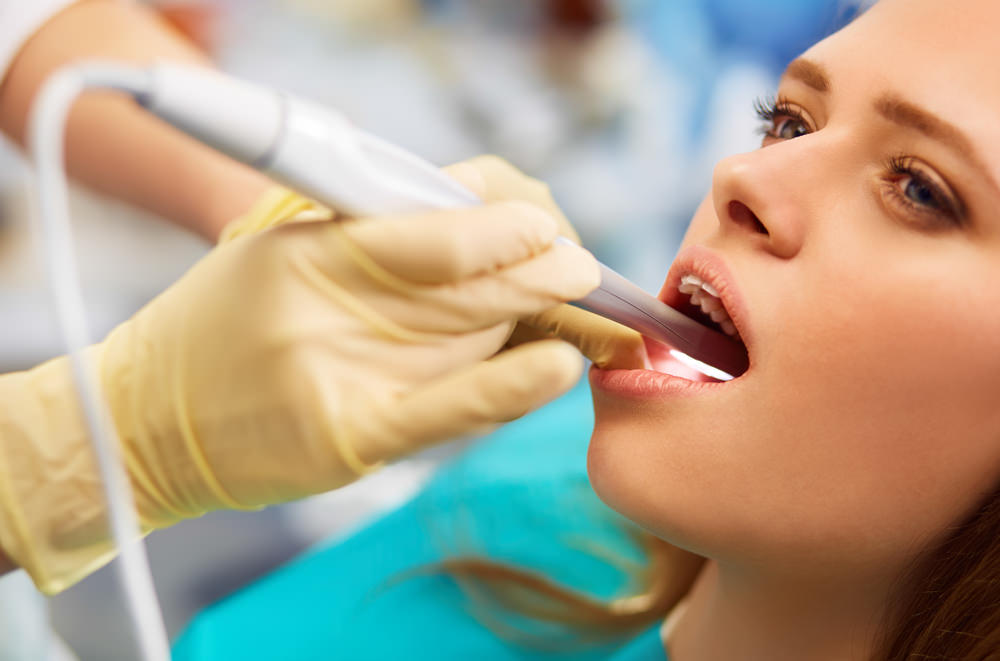 If you need to visit the dentist, you may be looking for ways to reduce dental costs, rest assured there are ways to keep costs down.
Dental costs are not regulated across Australia, meaning that costs will differ between location and clinic. There are ways to reduce your dental costs with a bit of extra effort and understanding all your options.
Most Australians will require some form of dental care throughout their lives from childhood to old age, but not everyone has spare money to spend high amounts on care.
However, by comparing quotes, accessing private health care of Medicare and understanding your Government eligibility, you can keep these costs down.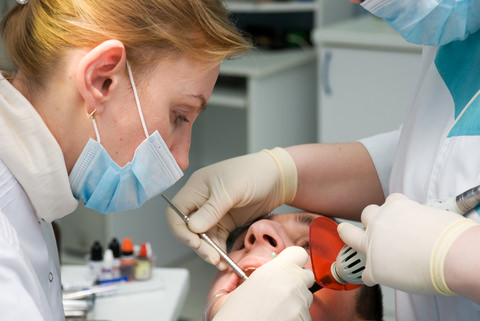 1. Compare Costs Where You Live
When looking at dental care, an important decision to be made is which clinic you will visit.
There are clinics in every major city within Australia, many in the suburbs and some scattered in regional areas.
The price you will pay in each clinic will differ. This depends on the location and also the individual clinic.
You can access price lists usually online, by asking the clinic or understand the average costs in your state or territory by visiting our Dental Cost Calculator.
You can also look into teaching clinics at your local university, where students are supervised to provide treatment at a reduced cost.
Ideally, you will understand what treatments you may need before comparing costs.
The best way to do this is to have a consultation which will usually cost you a small fee and obtain a treatment plan or quote from the dentist you have visited.
If you have private health or Medicare, you will likely get a yearly consult for free.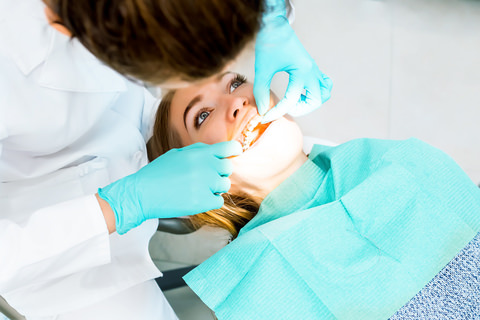 2. Finalise Your Treatment Plan To Cover All You Need
Having a consultation and receiving a treatment plan is important, as it ensures you fully understand what services you require.
This will assist you in comparing costs or deciding whether to split up your appointments and spread out the costs.
Any other fees are usually part of a treatment plan the dental clinic provides you after completing a routine checkup.
Your dentist should advise you of the most pressing treatment to be done first.
Emergency appointments will differ in price, particularly if you require treatment on the spot due to pain or severe damage.
Any dentist you visit will outline the services you need.
They can also provide you with information about your private health rebate, whether a service is covered under Medicare and also payment options such as interest-free services.
You should also do your own homework to find out what (if any) Government assistance you can access such as public dental care or Medicare.
As part of this, finding out your yearly limits and what you have left is also important.
If you are eligible for public dental care, you should also find out what you are able to claim on Medicare and your limits.
In this instance, you must be eligible and often visit a public dental clinic prior to a private dentist.
Understanding your private health cover (if you have it) and your rebates or waiting periods is also important.
As mentioned, dental costs across major cities differ just like those across states and territories in Australia.
This is because there are no standard fees and prices for services that dentists must charge.
This could mean that a patient receives five different treatment plans and prices from different dentists.
Receiving this treatment plan is key to comparing costs and finding out all of your options before committing to treatment.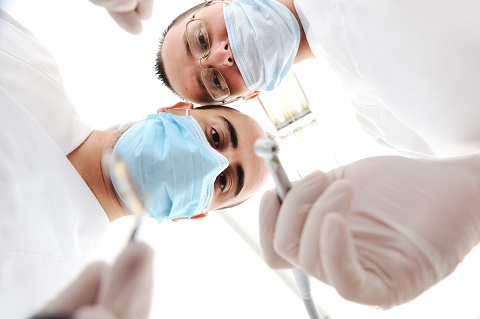 3. Take The Average Costs And Call Around For Quotes
Understanding the average costs across Australia and in your home state or territory is important.
This will allow you to discover whether your local dentist is at the higher or lower end of the pricing scale.
You can access a calculator such as dentalaware.com.au to look at the average treatment costs for different services.
Most dentists will charge you an appointment fee, regardless of what you are visiting for.
So it's important that you are prepared to pay that when you get your treatment plan.
Again, if you have access to Medicare, public dental care or have private health cover, this may be free or at a reduced cost.
The only time most dentists may offer a free consultation is for cosmetic work.
Those with private health cover may receive one free checkup and clean a year as part of their cover.
This is the same for children eligible to attend a mobile or school dental clinic.
To understand the differing prices around the country, a single crown can cost a range of prices.
For example, New South Wales' average price is $94.20 for the X-ray and oral exam, then around $1583.08 for a non-metallic full crown.
Whereas a Queensland average for the same treatment costs $89.97 (X-ray and oral exam) and $1527.37 (full crown, non-metallic).
NSW Average Cost for a Crown
QLD Average Cost for a Crown
When comparing costs, accessing these averages allow you to quote other dental clinics.
For example, if you were in Queensland and a dentist quoted you $1600 for a full crown, you would know that they were charging more than the average.
But if a dentist charged you $1500, then you can be somewhat assured they are on the cheaper end.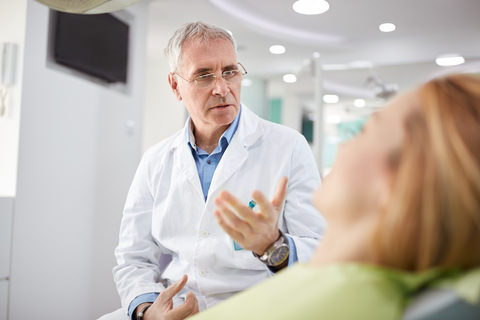 4. Ensure Your Treatment Plan Is Finalised Before Beginning
Ensuring that you have a complete and final treatment plan is important for getting the right quotes and not being caught out with extra services or fees.
This means that if you have months between your consultation and cost comparison, you should have another consultation or take note of any tooth pain or discomfort.
Major procedures are also not to be forgotten, as they can be quite pricey.
If you have private health cover or public dental care eligibility, you will also need to be aware of your annual caps and waiting periods.
After the consultation, your dentist will provide you with the treatments they recommend, the cost and whether or not they can complete these.
If you require a referral, they will speak to you during your consultation. You should also take the time to ask about other options for some treatments.
Some dentists will recommend the most expensive option first, but you may find there is a reduced cost option for some treatments.
For example, some dentists will suggest dentures instead of replacing teeth with implants or crowns.
While a bit more of a temporary solution (dentures aren't attached to your gums permanently), they can be much cheaper than other replacement options.
5. Pay With ZipPay, AfterPay or Alternative Finance Provider.
Dental care is an essential health service but you may not have access to Medicare, public dental or a private health fund.
So how do you ensure your teeth don't suffer and your bank account doesn't get depleted?
Many Australian dentists are now offering payment plans – many of which are interest-free for a period of time.
Your eligibility does need to be taken into consideration and many of these plans have a minimum spend and are at the dental clinic's discretion.
Most payment plans will be offered by a third-party such as ZipPay, AfterPay, MySMilePlan, DentiCare and MediPay.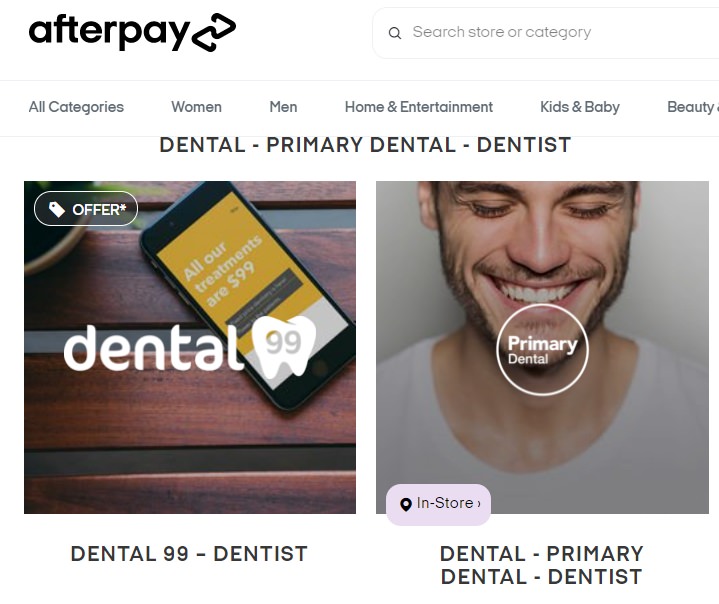 Smile has over 2,000 approved dentists in the country, where patients pay a yearly fee to access up to 40% reductions off treatment costs.
As a guide, most other payment plans have their own approval process and criteria you must meet.
They may look at your income, history tax debt and credit score. DentiCare doesn't currently perform a credit check.
All plans will require you to be aged 18 and over, an Australian citizen and to prove you're not bankrupt.
Smile also doesn't perform credit checks. It's important to understand your individual plan and payment requirements.
For example, AfterPay takes the first payment out on the day you process the order. You then have three more payments set at a fortnight apart.
Understand that you need to make the fortnightly payments and if you don't pay the whole amount in the set four payments, you will be charged interest.
ZipPay gives you more time, with up to 60 days of interest and fee-free. ZipPay lets you choose when you make your payments and how much at a time.
However, again, you will be charged fees and interest if you don't pay within the 60 days.
All of these finance options also have maximum loan amounts, and it's important to understand the interest rates, interest-free period and applicable fees BEFORE signing up to the plans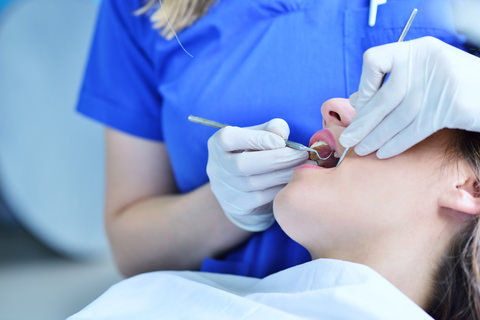 Conclusion
Yes, dental costs can be expensive, and an added pressure on you and your family.
However, you can lower the costs now and into the future by doing your research and understanding your treatment plan.
If your children are in school, make sure you're aware of what services they can access, such as mobile clinics, public dental care or Medicare benefits.
If you require dental work, ensure you compare prices and split up the appointments where possible to split up the cost.
Also, ensure you know your Medicare caps or access public dental clinics to see if you're eligible for dental vouchers.
It's important to understand the treatment you require, the complete cost, any rebates or assistance you are entitled to and what the payment options are.
You may find that your dental clinic offers different payment options such as interest-free instalments for major dental work with a minimum cost.
Having a full treatment plan or quote, understanding the average costs in your state or territory and what payment options are available is key.
This will ensure that you're not caught out at payment or at the end of an interest-free payment plan with high-interest costs.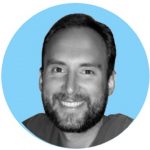 By Andrew Adams
Created at October 15, 2020, Updated at September 30, 2021