Flora & Fauna Bamboo Toothbrush Review
Flora & Fauna Bamboo Toothbrush Review
The Flora & Fauna Bamboo Toothbrush is eco-friendly and has soft or medium bristles, giving you choice and options for your personal hygiene needs.
I'll be reviewing their soft bamboo toothbrush, so you can make an informed decision when purchasing this brush.
Let's begin!
A quick note: This isn't a paid sponsorship. I bought this bamboo toothbrush so that I could review it.
Pros
Biodegradable MOSO bamboo handle is compact and is easy to hold
Soft nylon bristles are gentle on your teeth and can be recycled if removed from handle*
A beautiful looking bamboo toothbrush overall by Flora & Fauna
Cons
There aren't many bristles on the brush head with plenty of space between the groups of those bristless
You need to dry of the brush after each use, bamboo doesn't like water.
The price per brush is fairly high when adding shipping to the equation
Technical Details
Dimensions

Handle - 17.5cm x 1.4cm x 0.5cm. Bristles - 3cm x 1cm x 1.2cm

Notable Materials

MOSO Bamboo Handle and Nylon Bristles

Manufacturing Country

China

Warranty Information
Full Review
The Flora & Fauna Bamboo Toothbrush is simple yet stylish.
It's a convenient size with soft white bristles that are made of nylon.
This mostly biodegradable and eco-friendly toothbrush is made of MOSO bamboo and is recyclable.
Let's have a closer look at this bamboo brush.
Packaging and Design
The Flora & Fauna Bamboo Toothbrush came in a beautiful and recycled cardboard box.
It wasn't overbearing and had enough information on it to know you are making a difference when buying this brush.
The company is all about promoting eco-friendliness in whatever you are doing and they cement this by stating " save our planet, one toothbrush at a time'.
I found the packaging very appealing and I love the cardboard and branding which has been used.
The Flora & Fauna Bamboo Toothbrush
When taking out this toothbrush, my attention was immediately drawn to the white bristles.
The brush head had a very clean look to it, straight edges on the bristles and quite a lot of space between the bristles (this seems to be normal with bamboo brushes).
The MOSO bamboo used has striking grains through it and the bamboo has been finished off nicely, with no rough edges.
They have imprinted a statement on the brush handle "Don't rush when you brush" which I thought was a great reminder to slow down and be gentle when brushing.
The Flora & Fauna brand logo can be seen on the back of the sleek handle, so you know who has made it.
The brush isn't large at all and feels very compact and versatile in the palm of your hand.
Equally, it's able to get into the harder to reach areas of your mouth, a feat some bamboo toothbrushes struggle with.
I like that you can recycle most of this product, even the bristle but check with your local waste collection.
Flora and Fauna can help you with what can be recycled in your everyday life as well, which I thought was a good read.
Testing the Flora & Fauna Bamboo Toothbrush
I've enjoyed using this bamboo toothbrush overall and it did well in cleaning my teeth and mouth generally.
I found the bristles to be a true representation of 'soft' and they were very gentle on my teeth.
Below are my daily notes while I tested out this toothbrush for 2 weeks.
Usage Timeline
Initial Usage

Condition: Excellent

Thought the packaging was great and loved that it was recyclable.

The brush was beautiful and I found the bristles captivating... loved the vivid white used.

The bristles were very soft and gentle on my teeth

The handle was easy to hold and guide it around my mouth.

First 7 Days

Condition: Great

Have been enjoying using this toothbrush, it compact and smaller enough to get into the back areas on my teeth (molars etc.)

Finding the bristles work effectively to clean my teeth for a limited amount of bristles on the brush.

The soft bristles are definitely soft as advertised by Flora & Fauna.

I am drying the brush after each use and make sure to leave it to air standing up.

First 2 Weeks

Condition: Great

The bristles are still in formation and haven't bent or deformed at all.

I like that the brush head is small enough so I can use it properly. I have a slightly smaller mouth and have had issues with bamboo toothbrushes in the past.

The Flora and Fauna Bamboo Toothbrush has overall cleaned my teeth well.
Price and Value
Currently, Flora & Fauna have this bamboo toothbrush available online for $3.95 (call it $4.00).
It's a simple bamboo toothbrush but does make a difference to the impact on our environment.
With all things consider it represents reasonable value at this price, however, this doesn't include shipping.
If you wanted to buy one toothbrush you would pay $3.95 for the brush and $7.95 for shipping, making the total $11.90!
So you need to think about buying more than one bamboo toothbrush at a time to get that price down for better value for money.
The good news is that Flora & Fauna offer free shipping over $50. So if you plan ahead a bit, you should be able to find a few other things on their site and do a small bulk order to save on shipping expenses.
Overall
Flora & Fauna have created a decent and compact eco-friendly Bamboo Toothbrush.
It's been made well and has the right dimensions to brush your teeth adequately.
It is a simple yet stylish bamboo toothbrush and being biodegradable, is a huge benefit to the planet and makes you feel good inside.
Flora & Fauna have two bamboo toothbrushes in their range – a soft and medium firmness.
I have been using the soft toothbrush for this review and found it good overall.
What are your thoughts on Bamboo Toothbrushes? Tell us in the comment section below!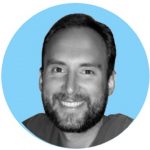 By Andrew Adams
Created at September 04, 2020, Updated at September 15, 2021